Top Ten Worst Warrior Cats
The Contenders: Page 4
62
Feathertail
What!?! How is she on this list?!? She never deserved to die, but NOOO! Stupid tribe cats killed her and they are like, Yay sharptooth is gone, and the clan cats are like no, feathertail, and the tribe cats oh yeah, we care, and then really all they care about is how the STUPID sharptooth is gone, so put the tribe cats on this list instead! Feathertail never deserved to die!
SHE WAS DREAMY, Immature, silly, and plain weak.
Feathertail: Stormfur, I'm sorry, but I have to kill my self for the sake of like twenty cats.
Stormfur: NO FEATHERTAIL!
Feathertail jumps and grabs rock, plummets and kills Sharptooth.
Sharptooth: RAWR NO
Feathertail: Good bye, Stormfur.
Stormfur cries, mourning his sister
TRIBE CATS ARE ALL LIKE YAY PPLZ SHARPTOOTH IS DEAD AND WE don't CARE AT ALL THAT FEATHERTAIL DIED TO SAVE OUR SKINNY LITTLE MOUNTAIN PELTS
V 2 Comments
63 Sparrow
64
Palebird
Yeah she's mean to tall star
65
Sharptooth
Why?!? I always cry when I think about her death! Feathertail never deserved to go!
Yeah Sharptooth was a mean mountain Lion. -Tangle
V 2 Comments
66
Tigerheart
Gasp! I love Tigerheart! He was just trying to help his clan! He didn't even do anything major, dove wing just a spoiled little best who's a over sensitive goody two shoes. I think he should get with ivy pool. They seem to have a good relationship during the dark forest battle.
He stole dove (dovewing) from bumble (bumblestripe)! Don't dove reject tiger!
She had to leave him for sweetheart bumble! - meows
67
Bumblestripe
I hate you and the rest of your family apart from Graystripe Feathertail and Stormfur
V 1 Comment
68
Longtail
Longtail deserves to be on this list.
U people suck ik he tried to hurt rusty but he changed and u longtail haters are jerks
V 1 Comment
69 Mumblefoot
70 Raggedkit
71
Mousefang
Makes mice sound real spooky
74
Marmalade
Sounds like a name Leafstar would give no offense to her though she is nice and I feel pity for her when her mate dies;@
V 1 Comment
75
Tallstar
You just put this on here because you were bored. Obviously. Stop putting random cats on this list that don't deserve it. - Bluestarleader
WHAT. WHAT. WHAT. WHAT. WHAT. Tallstar is my FAVORITE cat! Y'know, I think you don't even have a reason to hate him. Have you ever read Tallstar's revenge?
76
Mosskit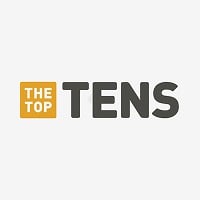 How? - Bluestarleader
79 Dawnwhisker
PSearch List
Recommended Lists
Related Lists

Top Ten Warrior Cats

Top Ten Warrior Cats Clan Leaders
Top Ten Warrior Cats That Should Be Leaders

Top Ten Warrior Cats You Have a Crush On
List StatsUpdated 20 Aug 2017
300 votes
95 listings
4 years, 100 days old

Top Remixes (9)

1. Thistleclaw
2. Brokenstar
3. Tigerstar
Catscatscats

1. Thistleclaw
2. Tigerstar
3. Breezepelt
warriorsrule4ever

1. Tigerstar
2. Hawkfrost
3. Maple Shade
LindenheartInsanity
View All 9
Posts
Error Reporting
See a factual error in these listings? Report it
here
.