Top 10 Worst Watchmojo Lists
htoutlaws2012
The Contenders: Page 3
41
Top 10 Worst Sonic Games
They put Sonic Unleashed on there - PeeledBanana
I can't believe anyone (including WatchMojo, a channel that fell apart so it sucks) was hated for not giving Sonic Next-Gen, Shadow the Hedgehog (WELL, SO-RRY I HATE THAT GAME! ), Sonic Unleashed (yes, that game rocks! But it pains us to have to experience people being butthurt), Sonic Dash (that game was cool, but not that good), Sonic Boom: Rise of Lyric and at least one game of the Sonic Storybook duology, however.
42
Top 10 Bad Songs with Cool Music Videos
They put Turn Down For What, Booty, and Bubble Butt on that list! Watchmojo is now a perverted channel. - Popsicles
43
Top 10 Most Delicious Ways to Eat Chicken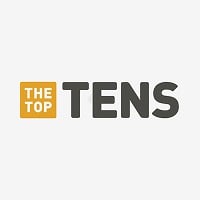 Why is this even a video?
44
Top 10 Kid-Friendly Horror Movies
Most of these weren't kid-friendly. Like, at all. - Aragorn98
45
Top 10 Metal Albums for People Who Don't Like Metal
They included albums by Slipknot, System of a Down and Avenged Sevenfold. Those bands aren't metal (at least according to Encyclopaedia Metallum), and they're probably not appropriate enough for beginners either. - Aragorn98
I like metal and I hate Avenged Sevenfold. - 445956
46
Top 10 Movie NOOOOOOs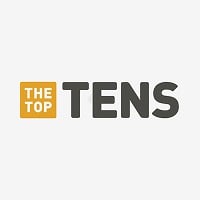 Is this list funny? NO! - Neonco31
47 Top 10 Good Songs from Terrible Bands
48
Top Ten Worst Video Game Consoles
SO YOU ARE SAYING THAT THE LJN VIDEO ART IS NOT BAD, WATCHMOJO?! GO TO A MENTAL HOSPITAL UNTIL YOU LEARN TO HATE THE LJN VIDEO ARE WITH A PASSION! >8( - The Ultimate Daredevil
49
Top 10 Cutest Disney Baby Animals
They didn't even give Dumbo an honorable mention. - PeeledBanana
50
Top 10 Video Game Damsels In Distress
Again, I am forced to bring up Princess Peach to tell you why this list is flawed. - The Ultimate Daredevil, who is aware that Princess Peach is a strong woman and anyone is much better that way
51 Top 10 Worst Movies of 2013
52 Top 10 Concept Albums
53 Top 10 Most Important Albums in Rock History
54
Top 10 Most Important Albums in Hard Rock
Pretty much any hard rock album you can name off the top of your head is on here - christangrant
55
Top 10 Nirvana Songs
I wonder whats number one on this list and yes it is what you are thinking of the most predicable Number 1 song ever - christangrant
Number 1 (predicted)
(Kurt tarts singing) Hello, Hello, Hello, How low - Neonco31
56
Top 10 Animated Kids Shows With Surprisingly Sexy Women
Wow, sexy women are definitely on the kids corner now - Neonco31
They included Sam, Alex and Clover from Totally Spies. They're all 14-years-old. Is this channel run by pedos or something? - Aragorn98
57
Top 10 Billboard Chart Topping Rock Songs of All Time
Worst - PeeledBanana
58 Top 10 Music Genres That Died Out
59
Top 10 Reasons We Can't Stop Watching The Room
Was this really necessary? - Aragorn98
PSearch List
Recommended Lists
Related Lists
Top 10 Lists from Watchmojo.com
Top 10 Most Predictable Watchmojo Lists
Top Ten Lists Watchmojo Should Never Make
Most Forgotten Lists On Watchmojo.com
List Stats
200 votes
59 listings
2 years, 84 days old

Top Remixes (7)

1. Top 10 Worst Singers
2. Top 10 Hated Disney Animated TV Shows
3. Top 10 Sports Video Games
htoutlaws2012
1. Top 10 Sexual Positions
2. Top 10 Music Genres That Died Out
3. Top 10 Bad Songs with Cool Music Videos
RoseCandyMusic
1. Top 10 Sexual Positions
2. Top 10 Important Albums in Heavy Metal History
3. Top 10 Hated Disney Animated TV Shows
Neonco31
View All 7
Posts
Error Reporting
See a factual error in these listings? Report it
here
.