Top 10 Worst Websites
Who would waste time and money making these horrendous websites, certainly not me!
The Top Ten
Tumblr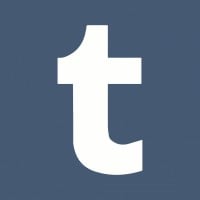 Tumblr is a microblogging and social networking website founded by David Karp in 2007, and owned by Oath Inc.
1. The people can be some of the worst people you have ever imagined. They are adults acting like 5 year olds (I'm talking about SJWs). 2. You are bound to get some pretty nasty hate no matter what you post. Like seriously I trolled for a day and I got death threats and people thought my blog actually represented me. I'm glad I decided to step away from the site filled with cliche humor and terrible people.
Ah, Tumblr. What a majestic and whimsical place you are. Where the worst scum known to mankind all congregate at the bottom of the proverbial barrel. Where the &quotlel random &quot humor reigns supreme and all other humor is mercilessly slaughtered at the front door. Where if you aren't some &quotquirky&quot idiot, you've several things wrong with you. The quirky idiots are those who consider themselves &quotnerds&quot. That word used to mean something negative until millions of quirky morons watched a Batman movie, called themselves nerds, and got offended about the negative connotation of the word until it became something positive. As for the crazies, a man by the alias InternetAristocrat created a series where he found the more serious things such as &quotheadmates&quot A.K.A. making schizophrenia and multiple personality disorder something accessible and fun for everyone. He learned and taught people about how some people think anyone healthy, male, white, or ...more
This should be higher. Tumblr ruins your life, worse than Facebook.
Social Justice Warriors, people who romanticize mental illnesses, any type of degenerate you could come across, most likely lurks on Tumblr.
Social Justice Warriors are better than political extremists though *cough* 4chan *cough*
GodHatesFags.com
People, stop lying about what God says. Isn't he supposed to forgive everyone? If so, than why would he hate homosexuals?
Then shouldn't God forgive atheists instead of forgiving murderers and rapists?
The fact that this is below Tumblr, which isn't really that bad if you know where to look, has me seriously concerned for the future of humanity.
Never heard of it before but that name is horrible! I can't believe someone would make a website like that.
Ah the most hated family in America.
They even had an interview on The Jeremy Kyle show! The man that needed a chill pill. (Remember it? Here's some old quotes - get a job, this is my show, you took illegal, this test says you are a liar, stop swearing)
Pornhub

Well of course you won't let kids watch porn, it is actually illegal for anyone under 18 years to watch.
I Will Never Look At Fosters Home For Imaginary Friends The Same Way Again
Only religious people hate this site. It's not meant for kids anyways.
It's not necessarily the fact that there's people having sex; sometimes it's understandable (if someone is extremely lonely), and sometimes it's what triggers my misanthropy (like when people are just treating people like objects and not human beings). The worst part about it in my opinion is that things are so extremely exaggerated (size of genitals, situation leading up to sex, etc). It makes people have warped views about sex.
That's never let your kid's do this type of thing women is against pornography
4chan

4chan is an English-language imageboard website. Users generally post anonymously, with the most recent posts appearing above the rest.
People post pictures of dead bodies they killed, people make instructions to do things that can kill you, they post disgusting violent gore and nudity. It's awful
My oh my! I never knew this rancid strangeness will be on the list because I SERIOUSLY do hate 4Chan. It's contains so much idiotic disgusting people who likes using dumb memes. Not only that, they want to be the center of the attention and claim they're the boss of the internet. They even like to share disgusting thing in /b/. Such a horrendous site that contains everything in there that's horrendous as well.
Especially the /pol/ board which is full of Neo-Nazis. Most of the boards consist of edgelords and neckbeards. Not a good look either.
I completely agree. This website is just full of 12 year old kids who think they're cool because they post dumb memes. And if you didn't know, Markiplier used to use 4chan.
Yahoo Answers
Yahoo Answers is generally more hilarious than actually bad.
The people there can be very rude.
The biggest crime of this website is misinformation.
Has to be worst site on Internet, not a fan of Facebook but at least it does not actually impede you from gaining useful information. The amount of medical harm, wasted money and general disinformation garnered from yahoo answers is staggering. The Internet at its very worst. That Yahoo, although probably not legally responsible should at least take a moral responsibility to clean up their tremendous mess and maybe save any brand value they can brand boggles the mind.

Two helpful things:
1. if using Google as your search engine make sure to add -yahoo to exclude their sites, thus hurting their revenue streams.
2. Use and support Wikipedia, they are non profit and have the best vetted information on the Internet.
Facebook.com

Facebook is a corporation and an online social networking service headquartered in Menlo Park, California, in the United States.
I see your point and understand why you may dislike Facebook, but it is one of the very few ways I can stay connected with my family. I moved away from my home-country when I was very little, and only see my family on rare occasions (once every 1 or 2 years, and I stay for at maximum a month). With Facebook, I get to talk to them and see what's going on in their lives. Even if it's not beneficial for you, it helps me a lot.

I agree that the amount of times people use Facebook is outrageous. You shouldn't make it your life. Go outside, play a game, discover new things, and find different ways to keep yourself entertained. Me? I like to sit my butt down firmly on a couch, and read a good book. That's one suggestion. Remember, kids. Life is precious. The world is beautiful. Find out what you can make of those two quotes.
It's now a battleground filled with misinformation and manipulation. These Baby Boomers who are using Facebook are being fed in this site with tons of fake news and people with authoritarian tendencies. They won't change because these far-right accounts brainwashed them into thinking anyone they're always right, and everything that you've heard is a lie. Ridiculous.
This is a sickness that has spread all over the world. and now, Wats App will take this stupidity to a new level. Facebooks makes a person idiotic in ways that is so high level that people say "why could he break up with me on Facebook like a normal person", its made human beings value themselves with the system of "LIKES".
Facebook goes by bulling,harassment, favoritism and fake news that's about it
Encyclopedia Dramatica

This website is full of stupids and bad jokes. They are trolls, cyber-bullies, and discrimination. They're making fun and harassing on women, ethnics, cultures, religions, politics, and mental disabilities such as autism. This website must be banned.
Whenever it has an article on a real person, it mentions their mailing address and where they live.. That is not acceptable and ED is trying to invade that person's privacy as much as possible. Do not let this happen to any of us.

It is not funny, not a joke. ED is a breeding ground for cyberbullies. That site should be banned and erased from the Internet, completely.
First they (fake) hate on Futurama for being "so bad that FOX canceled it to make room for football, then they (fake) hate even worse on the Rocko series for having anthropomorphic animals in it. Does their hatred and stupidity ever end?
I agree, the Encyclopedia Dramatica is garbage, but the community does not make a website bad.
If you're looking for tasteless shock humor, annoying links to adult websites, and computer viruses, then this is the site for you. I stumbled on this website by complete accident trying to find information about a somewhat obscure YouTuber. I clicked on the page thinking it was just a wiki or blog-type page. Boy was I wrong. All I got were some insanely unfunny jokes about how "autistic" the YouTuber was. I clicked out the second I saw an advertisement for an NSFW website. A few moments later, my anti-virus software told me my computer was at risk! So yeah, don't go to this website, EVER!
BuzzFeed
The website that gains its popularity by combining the two types of media that get a lot of attention: humor and any kind of prejudice. They love race baiting and sex baiting, which is probably where most of their popularity is from.
This website is awful
I'm honestly surprised that this website isn't higher.
Buzzfeed is the most annoying website ever I literally want to to die every time I see the website url
GoAnimate

The voices sound like robots. Users on Goanimate disrespect other people's opinions. The grounded videos are about kids getting grounded for stupid reasons. The character elimination characters in character elimination are just emotionless. The rants are not even real rants. The ranters the same exact reasons for the same thing they ranted on.
GoAnimate has been contaminated by grounded videos, which is 90% (this may be higher) of the content on this website. Most of these videos either have Caillou or Dora get grounded for dumb reasons. Besides the grounded videos, there are other common types of GoAnimate videos, such as a character getting in "dead meat" (that means getting expelled from school forever), a character getting held back from his/her current grade (usually 12th grade to stretch the length of the video) to preschool, character elimination, rants, Barney Errors (which aren't bad in my opinion), and more. Here is an example of a GoAnimate rant:
"Dora the Explorer? What? More like Fora the Failure! Oh my god! This show sucks! This show is about an 8-year-old girl named Dora who goes on failure adventures. The writing is lazy, the characters are stupid, the animation is horrible, the music is crap, and the voice acting is annoying. So screw Dora the Explorer. And screw Caillou. The Loud House is 1 million ...more
Alvin Hung might just be the worst admin ever. He is a moral guardian.
Without GoAnimate Flash Would never Retire in 2020 aslo Goanimate is The reason why Flash is dead and Why exist Grounded/Ungrounded Should never exist and HTML5 is so Dumb like if Alvin hung didn't Create The website & PLOTAGON Kinemaster YouTube TheTopTens Google plus wouldn't be Ruined
KKK.com
What a racist website.
Don't you mean BEST WEBSITE?

Just kidding, this website is screwed up. I mean, how did the FBI not take it down yet? I'm pretty sure it's illegal and blacklisted.
What did black people do? Most black people are nice!
It should be number one the worst website in america
The Newcomers
? 7chan.org
? 9chan.tw
The Contenders
Youareanidiot.org
This is not a website, this is a virus. Go at your own risk(Don't go)
It will basically destroy your computer. What it does is it plays a loud song saying "YOU ARE AN IDIOT HAHAA" while it opens tabs everywhere, all of itself. All while that song plays...
But the big question is: how is this not taken down? I mean it's malware and all that but still... how is this not down since 2002?
The website creator is the idiot
RealGore.com
This website is nasty! Like who really wants to see a guy getting beat up till they hit tonsils?

Anyone?
I'll give you +1 because I agree, not because I want to &quotsee a guy getting beat up till they hit tonsils&quot-
I love gore, but this website takes it way too far...
I thought this was gore... Not porn...
Disgusting ass website
Rule34.paheal.net
This website is hypocritical. It does not allow child porn, yet they allow child porn. Their motto is "if it exists, there's porn of it", and yes this includes CHILDREN and stuff only a few people know of.
It's not the porn that's bad. It's the fact that they allow child pornography, and artists are allowed to post porn they drew of YOUR characters. Yes, even without your consent!
Disgusting.
Someone PLEASE shut this site down! It normalises underage pornography, which is nowhere near morally okay. The FBI or whichever authorities need to have this brought to their attention. Disgusting, vile website.
Urban Dictionary
Why are there so many thumbs downs for the comments here? Urban Dictionary is a biased website with many inaccurate definitions from a bunch of dumb teenagers. It completely lacks credibility.
Urban dictionary is one of the stupidest sites ever. Should be number 1. Only contains sexual definitions for literally everything.
Urban Dictionary is for trolls
It's a good source to find the definition of modern slang, but people use it to express their hatred. Like seriously, things like "black people" and "women" should not even be there, but idiots go and write offensive things. Go take a look at the definition of "white people" it should not even be there, let alone have a racist definition. I'm not white by the way.
They turn even the most common words into something disgusting and sex related, or they just make it the name of a girl which is very boring and unoriginal.
MySpace

Does anybody even use Myspace anymore?
It got less popular when Facebook started growing. Before Facebook was invented, it was THE social networking site. I have made a character that uses MySpace and he likes it. - PhoenixAura81
This site is garbage. It is where all the egos attract attention and where egotistical brats bully others for no good reason.
I really hate myspace!
@Visitor don't you know what a opinion is?
BestGore.com
I thought this was a webside supporting al Gore lets just say I was wrong.
This must be way higher
This made me feel sick!
At Least Pornhub has something that has content that people can actually enjoy. But this website? HELL NO! If you don't know what this website is, it's a gallery of very gruesome images such as amputation and dismemberment. It was so bad, that the creator of this site got thrown into jail; yet the website still exists because of all the supporters.

Just, don't search it up, it will be better for you.
Reddit

I went to reddit once, and it was a total disaster! One person bullied me because I liked Johnny Test!
This is the worst website I've experienced online. very difficult to use with major cyber bullying going on. The most unfriendly neurotic types frequented here that post the most dumb founded words and false knowledge with very biased views, any personal comments could be labeled as rants, you need to have positive coins to make post, it's the most awful terrible emotionally attacking website one can encountered online.
Even though it's still possible to find nice people here, this site is still filled with too many cyberbullies and opinion lashers.
Bully infested site. Also, it doesn't let you comment after a second.
YouTube

YouTube is a global video-sharing website headquartered in San Bruno, California, United States. The service was created by three former PayPal employees in February 2005. In November 2006, it was bought by Google for US$1.65 billion.
What really makes this site so bad is that users are posting illegally sexual and drug related videos, and making fun of foods, people, and other things, yet they're insulting relationships and making these disgusting videos, they even swear too much, why?
They're just doing it for nothing other than shock value and money, they care more about money than anything, what has the world come to?
I would like to apologize to the YouTube company for not being aware enough of the fact that many YouTube users are doing stupid things because they only want money, there are better ways to make money, by doing something more original, that was what YouTube was back then, awesome viral videos, funny songs, movies you can watch for free without hassle, and of course, the legendary stars, nigahiga and Fred.

But all of those are either gone or messed up, even the best people messed up so much that they ruined their lives and are too hungry for money, they think their stomachs are too ...more
Google plus has destroyed youtube now
! This should totally be above thetoptens. Why? Well, first, about 60% of youtube is this worthless crap of dumb youtubers doing horrendous stuff. (AKA Logan Paul.) Then 39% is the people who do useless stuff on youtube. Like randomly shaking butt at the camera. The lat 1% is the stuff that you'd want to watch. And they make MONEY off of it! Some people also went to JAIL! And then, the make a video about it to impress the dumb youtube fans. They could do much better stuff, like helping those in need. And they ADDICT people too. Whenever my siblings talk about the latest youtube stuff, I just roll my eyes and wonder, "Who made this crap website? " Also, they show dumb ads, and it always buffers. While I understand that might be unfixable, they could at least do something about the total freaks. Youtube is dying, and I feel bad for those channels that are actually worth it because they are surrounded by people like Logan Paul, and all the dumb fans. I hope youtube never comes back, and ...more
This needs to be higher on this list. YouTube has went from good, to REALLY BAD. That's because of stupid Google Plus.
9GAG

Spreading cancer across the internet
This website is filled with unfunny jokes and dead memes.
Filled with stupid and annoying memes that died in 2006
Worst website ever. every single user on that website is rude and arrogant
Sex.com
Oh my god... What kind of name of a website is that
Is this a real site?
The name seems a bit stupid (really, that was the best name they could come up with? ), but when you get down to it, the site really just your everyday porn site.
This site's only at 7 just cause of the name. It's not really that bad, just a porn website.
Ask.fm
It pretty much exists so people can get bullied anonymously
It has to be the worst
"Should I answer the question? Nope! I'll just anonymously bully people instead! "-The Average Ask.fm User
Omegle
I can't find a single normal person on this website. It is brain damage.
If you want to know why your parents always told you to never talk to strangers, try chatting on Omegle (just bring lots of eye soap).
And then the creeps wonder why no girls are ever on this. Because of... Uh.. Just look it up in UrbanDictionary and you'll see why girls and women just steer clear of this hell.
That website gives me the creeps
Google+

A failed attempt to compete with the other, more popular sites like Facebook and Twitter.

These guys went as far as to buy the full rights to YouTube and now they've completely ruined the website, to the point where even the original founders of the website expressed their annoyance.

Jeez Google, just stick to web surfing, not social chatting.
Google needs to stop shoving this down our throats.
This is Bob. He wants
to take over Google +

Do you, by any chance, remember this buddy?
You mean the bob that did commercials for sex pills back in the late 2000's? - koRn177
I have never seen a website that is so biased against pretty much everything even the Hip-Hop community full of idiots & Trolls
TheTopTens

TheTopTens is a website created in 2005, which is used to write top ten lists, where anyone can vote, comment, and write posts about the lists.
Something very true, deserves a spot on the list not because of the site, but because of the people, we all have opinions, but some people obviously are on crack
When they write theirs.
I've seen stupidity in some of their list. For example, I went a on list called "Top Ten Worst Mario Characters" and the list also showed non Mario characters like Kirby, Sonic, and even non video game characters like Sailor Moon and Indiana Jones.
This website totally deserves to be on this list 'because it has so many rabid fans and haters. Even its mods piss me off.
Then why are you using it if you hate it? I respect your opinion though.
IXL Math
Dude my teacher makes us do ixl everyday. I feel like I want to shoot the school when I'm at 99% miss it, and go back to 84%
You think this is bad?

Wait until your teacher makes you do NoRedInk :>
I hate this website because when I get a question right it says it is wrong
The kids at my school hate it. One of them kept on saying IXL is IXHell
PSearch List