Top 10 Worst Websites
thetopten
Who would waste time and money making these horrendous websites, certainly not me!
The Top Ten
1
Tumblr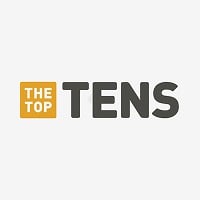 1. The people can be some of the worst people you have ever imagined. They are adults acting like 5 year olds (I'm talking about SJWs). 2. You are bound to get some pretty nasty hate no matter what you post. Like seriously I trolled for a day and I got death threats and people thought my blog actually represented me. I'm glad I decided to step away from the site filled with cliche humor and terrible people.
Ah, Tumblr. What a majestic and whimsical place you are. Where the worst scum known to mankind all congregate at the bottom of the proverbial barrel. Where the &quotlel random &quot humor reigns supreme and all other humor is mercilessly slaughtered at the front door. Where if you aren't some &quotquirky&quot idiot, you've several things wrong with you. The quirky idiots are those who consider themselves &quotnerds&quot. That word used to mean something negative until millions of quirky morons watched a Batman movie, called themselves nerds, and got offended about the negative connotation of the word until it became something positive. As for the crazies, a man by the alias InternetAristocrat created a series where he found the more serious things such as &quotheadmates&quot A.K.A. making schizophrenia and multiple personality disorder something accessible and fun for everyone. He learned and taught people about how some people think anyone healthy, male, white, or ...more
This should be higher. Tumblr ruins your life, worse than Facebook.
Look up suktar.tumblr.com then once there. Type in barbariccia. Maybe that will change your mind - Sanicball
V 23 Comments
Visit Website

9
2
Facebook.com
I see your point and understand why you may dislike Facebook, but it is one of the very few ways I can stay connected with my family. I moved away from my home-country when I was very little, and only see my family on rare occasions (once every 1 or 2 years, and I stay for at maximum a month). With Facebook, I get to talk to them and see what's going on in their lives. Even if it's not beneficial for you, it helps me a lot.

I agree that the amount of times people use Facebook is outrageous. You shouldn't make it your life. Go outside, play a game, discover new things, and find different ways to keep yourself entertained. Me? I like to sit my butt down firmly on a couch, and read a good book. That's one suggestion. Remember, kids. Life is precious. The world is beautiful. Find out what you can make of those two quotes.
This is a sickness that has spread all over the world. and now, Wats App will take this stupidity to a new level. Facebooks makes a person idiotic in ways that is so high level that people say "why could he break up with me on Facebook like a normal person", its made human beings value themselves with the system of "LIKES".
More people die because of bullying on Facebook than any other site, vote!
God. This website needs to burn. The clickbait sites and bullies make me hate this site. And don't even get me started on the newborn spam or the "I feel bad wahhh" crap
Facebook is a site full of spam, clickbait, bullies, crappy content and little children that cannot spell a word. - MinecraftHater
V 35 Comments
Visit Website

9
3
4chan
My oh my! I never knew this rancid strangeness will be on the list because I SERIOUSLY do hate 4Chan. It's contains so much idiotic disgusting people who likes using dumb memes. Not only that, they want to be the center of the attention and claim they're the boss of the internet. They even like to share disgusting thing in /b/. Such a horrendous site that contains everything in there that's horrendous as well. - Jihadi_John_Isis
People post pictures of dead bodies they killed, people make instructions to do things that can kill you, they post disgusting violent gore and nudity. It's awful
I completely agree. This website is just full of 12 year old kids who think they're cool because they post dumb memes. And if you didn't know, Markiplier used to use 4chan. - AllAboutLists
I hate this site...

- Idiotic, disgusting people using stupid and insane memes like "(Random sitcom or Western Cartoon) is best anime"

- People thinking they are the boss of taste in Cartoons and Anime like saying "You have bad taste"

- People always bashing those bland/uninteresting/foreign/cliche/stupid/unoriginal/e tc. c artoons of the 2000s and Early 2010s (them being that is actually justified as no cartoons are perfect!) yet not bashing turds like Breadwinners, Teen Titans Go, Pickle and Peanut, e tc. e nough

- People hating on my childhood era of the 2000s and Early 2010s

- People complaining and not letting others have different opinions

- People showing disgusting pornographic fan-arts

- Annoying nostalgic people

- People talking in idiotic ways

- People always bashing shows I enjoy (even though I respect other opinions)

Did I miss anything? - Ededdneddyfanredux
V 10 Comments
Visit Website

9
4
YouTube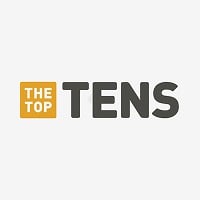 YouTube is a global video-sharing website headquartered in San Bruno, California, United States. The service was created by three former PayPal employees in February 2005. In November 2006, it was bought by Google for US$1.65 billion.
What really makes this site so bad is that users are posting illegally sexual and drug related videos, and making fun of foods, people, and other things, yet they're insulting relationships and making these disgusting videos, they even swear too much, why?
They're just doing it for nothing other than shock value and money, they care more about money than anything, what has the world come to?
I would like to apologize to the YouTube company for not being aware enough of the fact that many YouTube users are doing stupid things because they only want money, there are better ways to make money, by doing something more original, that was what YouTube was back then, awesome viral videos, funny songs, movies you can watch for free without hassle, and of course, the legendary stars, nigahiga and Fred.

But all of those are either gone or messed up, even the best people messed up so much that they ruined their lives and are too hungry for money, they think their stomachs are too ...more
I dare you to look at the comments section of most videos without getting the urge to hit your head against the wall. There are nothing but idiots on YouTube.
That's totally true. I remember watching the live version to "Stairway to Heaven" and it inspired me. So I went to the comments, and the first comment was, "That guitar solo sucked." - MontyPython
Google plus has destroyed youtube now
The only reason I hate YouTube is that The 3rd Birthday ending is copyrighted by Square Enix. Otherwise, I still love this website. Why could Square Enix look in their hearts and see that some people want to see what happens in the end instead of making them play the game to find out. :P - MeeMeeCandy777
V 43 Comments
Visit Website

9
5
GoAnimate
The voices sound like robots. Users on Goanimate disrespect other people's opinions. The grounded videos are about kids getting grounded for stupid reasons. The character elimination characters in character elimination are just emotionless. The rants are not even real rants. The ranters the same exact reasons for the same thing they ranted on.
Don't blame the website. Blame the 7-year-olds who use it. -A former GoAnimate user
Goanimate inspired some of the worst YouTube animations ever.
Why Caillou gets grounded? His parents are always mean, but Caillou is aloud to be killed by African Vulture and Officerpoop247
V 16 Comments
Visit Website

9
6
Yahoo Answers
Yahoo Answers is generally more hilarious than actually bad. - Maplestrip
The people there can be very rude.
The biggest crime of this website is misinformation.
Last time I checked it was full of trolls. Trolls raging on about Donald Trump. One of the questions was called "IF TRUMP BUILDS A WALL WILL WW3 BEGIN WILL THE MEXICANS BE GASSED" or something. And there are other troll questions which are like "HELP I ACCIDENTALLY CUT OFF MY (SNAKE gross body part)" EWWW - Spottedrain
V 20 Comments
Visit Website

9
7
Google+
A failed attempt to compete with the other, more popular sites like Facebook and Twitter.

These guys went as far as to buy the full rights to YouTube and now they've completely ruined the website, to the point where even the original founders of the website expressed their annoyance.

Jeez Google, just stick to web surfing, not social chatting.
Google needs to stop shoving this down our throats.
This is Bob. He wants
to take over Google +

Do you, by any chance, remember this buddy? - FernandoLemon
You mean the bob that did commercials for sex pills back in the late 2000's? - koRn177
blah
V 8 Comments
Visit Website

9
8
GodHatesFags.com
People, stop lying about what God says. Isn't he supposed to forgive everyone? If so, than why would he hate homosexuals?
Then shouldn't God forgive atheists instead of forgiving murderers and rapists? - RandomWeirdo
Never heard of it before but that name is horrible! I can't believe someone would make a website like that. - animallover1
This website is awful. All it has on it is just hate speech against homosexuals based on their religion.
God doesn't exist.
V 9 Comments
9
Pornhub
Well of course you won't let kids watch porn, it is actually illegal for anyone under 18 years to watch.
That's never let your kid's do this type of thing women is against pornography
How is this not number one its people having sex plus the woman are being abused. Never let your kids watch I don't care if there 1 I don't care if there 100!
Horrible.
V 9 Comments
10
MySpace
Does anybody even use Myspace anymore?
This site is garbage. It is where all the egos attract attention and where egotistical brats bully others for no good reason.
I really hate myspace!
LOL IN THE HIGHER LOWER GAME THE PICTURE SAYS MYSPACE IS FOR LOSERS - CN121
V 2 Comments
Visit Website

9
The Newcomers
? Fanon Wiki
? Pooh's Adventures Wiki
The Contenders
11
Ask.fm
It pretty much exists so people can get bullied anonymously
It has to be the worst - gemcloben
12
Reddit
Way better than other sites, no name calling and sexual activity - Doggus
This website truly is a mixed bag
That website is full of losers
Some Reddits are really good.
Others are quite questionable. - Spottedrain
V 3 Comments
13
BuzzFeed
The website that gains its popularity by combining the two types of media that get a lot of attention: humor and any kind of prejudice. They love race baiting and sex baiting, which is probably where most of their popularity is from.
This website is awful
There was a study that showed that popular things get popular by triggering emotional reactions (except sadness). The emotions that cause the most reaction are: anger and happiness. Anger causes the most reaction. That's why buzzfeed is a pathetic mix of dumb comedy and propaganda (e.g. race baiting, gender baiting, even orientation baiting). Buzzfeed is super manipulative and unfunny.
14
Rotten Tomatoes
Awful Wesbite - VideoGamefan5
15
9GAG
Spreading cancer across the internet
Worst website ever. every single user on that website is rude and arrogant
All the users are mostly 12 year olds
Full of obnoxious and full time aggressive losers who think they know what a real meme is. The site's full of overused and old 2010 memes that the fanbase still thinks are funny. No dank memes found at all
V 3 Comments
16
Sex.com
Oh my god... What kind of name of a website is that
The name seems a bit stupid (really, that was the best name they could come up with? ), but when you get down to it, the site really just your everyday porn site.
Is this a real site? - ArpstaAmy333
I LOVE IT NAKED BOYS AND ALL YUM
V 7 Comments
17
KKK.com
What a racist website.
Don't you mean BEST WEBSITE?

Just kidding, this website is screwed up. I mean, how did the FBI not take it down yet? I'm pretty sure it's illegal and blacklisted.
18
StarWars.com
Oh look, another guy who lives with the mentality that Call of Duty makes you a murderer. Charming. - GraphiteTail
Get this off the list - queenfan91
I'm a kid and not scared of killing and maming
It's fun to go on, but it's full of violence and children should not see people kill each other, plus, when a planet gets destroyed, all the people on it burn and die, you should never see that, it's too much for people, it's too disturbing, billions dead, not even Call of Duty can beat that. - nelsonerica
Then be a responsible parent and don't let your kids see it if you don't want them to. It's not that hard really. - DaForry
19
38zu.cn
Don't visit this website. It has viruses
20
Youareanidiot.org
It will basically destroy your computer. What it does is it plays a loud song saying "YOU ARE AN IDIOT HAHAA" while it opens tabs everywhere, all of itself. All while that song plays...
Don't click visit website
Poor Kevin lol
Gaves you viruses. - Maria-Alexandra
V 5 Comments
PSearch List
Recommended Lists
Related Lists

Best Websites
Best Free Classifieds Websites

Top 10 Websites To Pass Time
Best Social Networking Websites
List StatsUpdated 29 May 2017
1,000 votes
280 listings
6 years, 218 days old

Top Remixes (19)

1. YouTube
2. StarWars.com
3. Pornhub
nelsonerica

1. Tumblr
2. Uncyclopedia
3. Harvard Business Review
RalphBob

1. Tumblr
2. 4chan
3. Reddit
bbvno
View All 19
Posts
Error Reporting
See a factual error in these listings? Report it
here
.