Top Ten Worst Xbox One Games
Glirkinsnoff
There are some good and some bad Xbox One games. But here on this list, we are only voting for the worst games on the Xbox one. Vote for your least favorite Xbox One game.
The Top Ten
1
Call of Duty: Ghosts

Not that bad - SkyRimLegend21
I think it's so funny the lineup for the 10 best games is the same as this, the lineup for the worst 10 games.
Its not necessary a bad game, but it was just poor quality, like it didn't take advantage of ANYTHING that the new consoles would allow it to do, it was the exact same game on both prev gen and current gen
I hate the graphics because looks like old gen.
5 Comments
2
Tony Hawk's Pro Skater 5

Can't play online. Can't play offline. Can't play.
3
Ryse: Son of Rome

This game is great but the controls need improvement
4
Call of Duty: Infinite Warfare

Rip off of avanced warfare
This does not belong here! It is a great game where they did something different where they turned call of duty into halo! Genius! Just my opinion.
The Campaigns Are Awful! - VideoGamefan5
I LIKE THIS NEW SPACE INVADER GAME!
5
Halo 5: Guardians

The campaign sucked
This can't be that bad. - B1ueNew
You guys are not thinking clearly. This was a great game. It had amazing graphics, and a really cool storyline. I have to agree that the whole REQ thing was idiotic, but still. The multiplayer was fun, and don't call it crap just because it had no split screen. NEWS FLASH: NOT MANY POPULAR GAMES HAVE SPLIT SCREEN MULTI!
It sucks. It is pointless and a complete waste of time to play
4 Comments
6
Fighter Within

"It's an tragic so-bad-it's-almost-good comedy of errors" - Eurogamer
Just a bad fighting game all round
7
Assassin's Creed Unity

What laws of physics and gravity? - Frouze
helll no
8
Crimson Dragon
Very Unresponsive Game - VideoGamefan5
9
Tom Clancy's The Division

It's too hard! I COULDN'T GET PAST THE DANG PROLOGUE!
10
Watch Dogs

Good game but laggy
The Contenders
11
Dead Rising 3

It was ok game but not the best
12
Battlefield 4

This game is super fun why is it number 3? hardline should be number 3!
Battlefield is amazing! What? Why the hell is this on here?!
Take this game of this li
Who put the battlefield 4 on worst game ever.
13
Halo: Spartan Assault

14
Ghostbusters (2016)

ITS JUST A CASH IN WITH THE GHOSTBUSTERS PAINTED ON! HORRIBLE CONTROLS, CUTSCENES RUNNING AT 10 FRAMES PER SECOND, AND 30 MINUTE LONG LEVELS! This is terrible!
15
The Amazing Spider-Man 2

This game was not good in should be in the top 10
This game has to be in the top 4
16
Plants vs Zombies: Garden Warfare

I am a god at this game 1v1 me kid
This game is garbage don't play!
17
Minecraft
Minecraft isn't even out for MineCarft One yet!
18 LocoCycle
19
Titanfall

20
Thief

21
Just Dance 2015

This game is for pussies
IT IS NOT WORST
22
NBA Live 14

Worst sports game ever made
This game is unplayable. Too hard
23
Fortnite

Most overrated game in the world - Ar0nT0pTeNz05
Getting old now needs new maps
awesome
This game is ok but the fanbase is oh god
24
Transformers: Rise of the Dark Spark

25
The Legend of Korra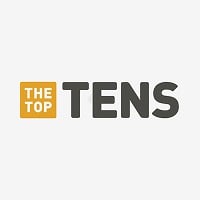 The Legend of Korra is an American animated television series that aired on the Nickelodeon television network from 2012 to 2014. It was created by Bryan Konietzko and Michael Dante DiMartino as a sequel to Avatar: The Last Airbender.
26
Call of Duty: Black Ops III

Boring
27
Gears of War: Judgement

28
Teenage Mutant Ninja Turtles: Mutants in Manhattan

29
Mighty No. 9

This game sucks
30
Killer Instinct

31
Destiny

32
Zoo Tycoon

33
Call of Duty: Advanced Warfare

it is poop
34
Minecraft: Story Mode
Its not even a game, you just watch a long video and press random buttons
35
Star Wars Battlefront 2

36
Madden NFL 15

37
Shovel Knight

38
Metal Gear Solid V: The Phantom Pain

HORRIBLE GAME AVOID AT ALL COSTS
39
Dying Light

40
Assassin's Creed Syndicate

41
Doom

42
Destiny: Rise of Iron

43
Need for Speed

This was EA's biggest dreck ever made. It's amazing how much worse Need For Speed could end up in 2 years time. Need For Speed Rivals was absolutely amazing, with nothing but the best of supercars. 2 years later, Need For Speed 2015 came along, and it was horrible, with awful tuners, crappy muscle car, lackluster sports cars, and only standard trim exotics. - SelfDestruct
44
Madden NFL 17

45
Quantum Break

A third person sci-fi action adventure blended with its own live action T.V. series, supposedly advertised as the system seller for the Xbox one but then later ported over to the pc when it was supposed to be an exclusive to Xbox. It fails. It was a pointless boring experiment in T.V. and gameplay blending that resulted in a confusing, frustrating beginning middle and end game that goes nowhere. The shooting sections very linear, the explanation of what's happening is confusing as hell, the live action episodes are overlong, boring, pointless, they don't do anything new that in game cut scenes can't do. The nonstop Alan Wake references, the constant in your face product placement with Windows phones and tablets and Nissans. The Monarch soldiers drive pathfinders, Liam drives a 350z sports car, even the taxis have Nissan symbols on them. In the end, you realize whatever branching paths you took in the junction sections before the next episode began were redundant for the ending was ...more
46
Mass Effect: Andromeda

Terriblel graphics sleepy story...totally ruined the series
47
FIFA 14

48
FIFA 15

49
DmC: Devil May Cry

50
Batman: Arkham Knight

Screw batman
PSearch List
Related Lists

Best Xbox One Games

Best Games for the Xbox 360 and Xbox One

Games We Most Want Re-created for Xbox One

Best PlayStation 4 & Xbox One Games
List StatsUpdated 26 Jun 2018
200 votes
57 listings
5 years, 163 days old

Top Remixes (7)

1. Tony Hawk's Pro Skater 5
2. Call of Duty: Ghosts
3. Call of Duty: Infinite Warfare
VideoGamefan5

1. Fortnite
2. Star Wars Battlefront II (2017)
3. Mighty No. 9
Dvafan2

1. Tony Hawk's Pro Skater 5
2. Halo 5: Guardians
3. Fighter Within
htoutlaws2012
View All 7
Error Reporting
See a factual error in these listings? Report it
here
.