The 10 Worst Young Actors
gvats
The Top Ten
1
Jesse Eisenberg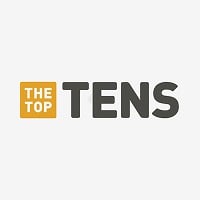 Jesse Adam Eisenberg is an American actor, author, playwright, and humorist. He made his television debut with the short-lived comedy-drama series Get Real.
Jesse Eisenberg is highly connected in Hollywood. Other actors love to work with him because no matter how horribly they act they will never be the worst actor in any given movie. On the other hand he may not be worst actor of all time, Pauly Shore in Bio-Dome would give him a good run for his money. But then again even though Pauly should be euthanized for the sake of mankind he is still ten times more likable than Eisenberg. I would not watch any movie with either of theirs names. Life is too short for such pain.
Total douche
Does he still act? - rainyday
I have started to watch The Social Network twice, but stopped after a couple of minutes, because Eisenberg is so annoying. Thought I would give it a third try, but decided to watch the trailer first. Had to stop that as well because Eisenberg just sounds and looks and feels like an idiot...
118 Comments
2
Chloe Grace Moretz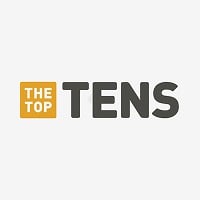 Chloë Grace Moretz is an American actress and model. She began her acting career in 2004 at the age of seven, and her first award nomination came the following year for The Amityville Horror.
Personally, I don't care about her personal beliefs and this just comes from a place of pure love for cinema.

I hate Chloe Grace Moretz and I find it hard to watch any movie with her in it. She is the worst actress and it gets my blood boiling at how much praise she gets. Truly, she is not a great actress. She overacts if anything. Take a look at her films 'The 5th Wave' and 'If I Stay'. Both films are based on novel series, and yet neither film got a second instalment; I wonder why. Her facial expressions are the same in every film she does. She also seems to take on roles that have scenes which require emotion, which she so obviously lacks. Lets be real everybody! She only gets cast in films because she gets a lot of undeserving hype which gets lots of people to watch their movies. I mean, I won't even start on 'Carrie'; oof.

In conclusion, she doesn't deserve the hype she gets and honestly shouldn't be an actress anymore. Her films don't do well!
This is just a personal opinion, but here it is:
She seems to show a preference for violent characters, but she clearly lacks the acting skills to flesh them out. Screaming, swearing, and shooting people does not make her believable, it just makes her what she is - a rich kid who probably screamed and swore at her well-connected, moneyed relations until she got the role.
Faking being a lesbian so she can stay relevant pretty much tells you what you need to know about her.
Hypocrite and a fake feminist!
2 Comments
3
Aubrey Plaza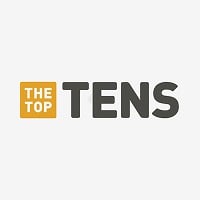 Aubrey Christina Plaza is an American actress, comedian and producer. She is known for her role as April Ludgate on the NBC sitcom Parks and Recreation.
4
Jonah Hill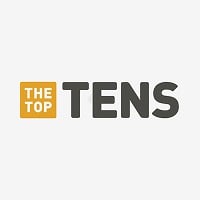 Jonah Hill Feldstein, professionally known as Jonah Hill, is an American actor, producer, and comedian.
Thinks he's WAY cooler than he actually is...
Can't stand the guy.
Who decided this guy has a funny bone in his body? I'd rather watch people getting high on periscope than any of his garbage movies. He must have a relative in showbiz. He's just horrible. I repeat horrible. It's a sad day when we have this loser punk instead of the likes of Rodney Dangerfield or Bill Murray. What happened to comedy?
Really do not understand how he gets cast in movies. His character is always the rude fat guy sidekick who nobody ever acknowledges is an ass. But in real life, if someone acted the way he does in movies, people wouldn't put up with him, and still call him a friend. Have never understand why he's portrayed as sympathetic, who the hell identifies with his characters?
15 Comments
5
Anna Kendrick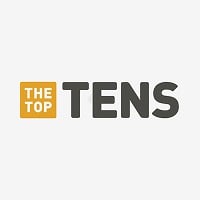 Anna Kendrick is an American actress and singer. She began her career as a child actor in theater productions.
She is the Primark Jennifer Lawrence - rainyday
6
Shia Labeouf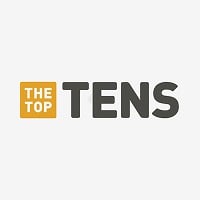 Shia Saide LaBeouf is an American actor, performance artist, and director who became known among younger audiences as Louis Stevens in the Disney Channel series Even Stevens.
Awful, can't stand him
I can't stand him on screen. He was the most annoying thing in transformers 2,3. His antics off screen make him look even worse.
In all honesty, the 4th Indiana Jones movie might have been a lot better without Shia.
How come that Hollywood don't realized that Shia can't act, stop waisting money paying him.
6 Comments
7
Emmy Rossum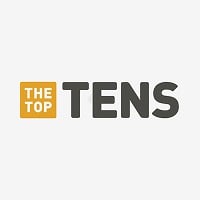 8
Robert Pattinson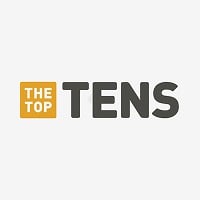 Robert Douglas Thomas Pattinson is an English actor, producer, model, and musician. He started his film career by playing Cedric Diggory in Harry Potter and the Goblet of Fire, a 2005 fantasy film.
Jesse Eisenberg is a horrible actor. What he does isn't even acting. The only reason he's famous is his "background".
Shame this list isn't more recent because he now has a significant amount of respect (from me at least) for one of the best performances of the decade in 'Good Time' - DysenteryGary
He should stick to the cheesy teen fairy-tale movies and STOP trying to sing.. Also I'm sick of hearing about how hot he is! He looks apish, like some part human, part animal creature that lives in a cave, especially with that dumb, vacant look on his face all the time.
I feel bad for him because of what Kristen Stewart did to him
6 Comments
9
Ariel Winter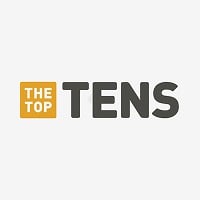 That voice
Sucks at acting. I hope she is ashamed of watching herself!
She cries about her horrible abuse. Well guess what?! She's rich and that's the only reason why she is an actress. Plus she's a lit on top of it all
She sucks and is really slutty for 18 years old!
10
Kristen Stewart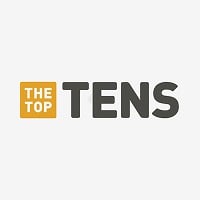 Kristen Jaymes Stewart is an American actress. Born into a film-oriented family, Stewart began her acting career in 1999 with uncredited roles and a minor character appearance in several films before gaining prominence in 2002 for playing Jodie Foster's daughter in the thriller Panic Room, which garnered ...read more.
Excels at playing the moody main character simply because she is one moody cow. Crack a smile woman!
She's literally the worst. She has no personality and just comes across as so unpleasant.
Much higher
Slut! Cheats with a married man that she knew was married and then has the nerve to suck up to his wife. This girl has more bedmates than fans
The Contenders
11
Emma Watson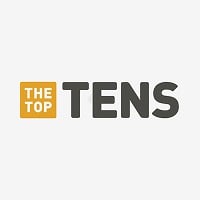 Emma Charlotte Duerre Watson is a British actress, model, and activist. Born in Paris and brought up in Oxfordshire, Watson attended the Dragon School as a child and trained as an actress at the Oxford branch of Stagecoach Theatre Arts.
YAY lets all hate on Emma Watson! (no really I hate her to)
She is so fake in all her movies. Really Hollywood stop casting Emma.!.
Why is she here. Hate her anyway. Thinks shes so smart and hot. Talk about tickets on yourself. She so fake. And can't act for peanuts.A lot of people that I know think shes so over rated. Just I did harry potter. Wow do you want a pat on the back from that. If she wasnt in that. She wouldn't be so well known. And have to work for it. What she has most actors don't have that in there life time. Who work hard for it. And don't get everything given to them because I was in harry potter. Her radcliffe ate nothing but a running joke. Lol.
See with her she says one thing then next thing she does is the thing she doesn't want to be. Look at the way she does anything. Not cool. And her acting. No don't go there.
So fake can't act.
60 Comments
12
Chloe Moretz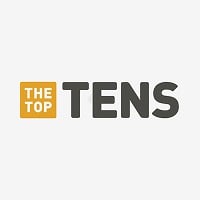 Chloë Grace Moretz is an American actress and model. She began her acting career in 2004 at the age of seven, and her first award nomination came the following year for The Amityville Horror.
So overrated and shouldn't be allowed to be in Hollywood movies.
She should be a supporting actress at most but not the lead
This girl can act. She just does the wrong movies. She should be in porn.
I just don't get her as a main female protagonist, can't she like be, bystander number 3 or something..
9 Comments
13
Taylor Lautner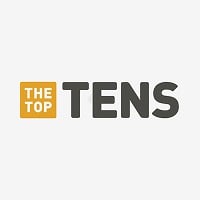 He's the male Megan Fox
I hate him on Grown ups 2
He was good on Danny Phantom - 445956
Watch Tracers. He wasn't too bad.
5 Comments
14
Zac Efron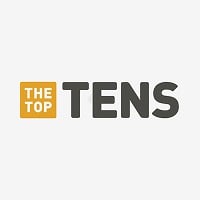 Zachary David Alexander "Zac" Efron is an American actor. He began acting professionally in the early 2000s, and rose to prominence in the late 2000s for his leading role in the High School Musical franchise. During this time, he also starred in the musical film Hairspray and the comedy film 17 Again. ...read more.
Just saw his first couple of "serious movies" at any price, the paperboy, and the lucky one and each one sucked and his performance in each one was horrible
Pretty good at looking good. He'll never do Shakespeare though
Beautiful guy but can't act.
At least with his looks, I can understand why he gets put on the screen...these other ones though...
2 Comments
15
Tom Felton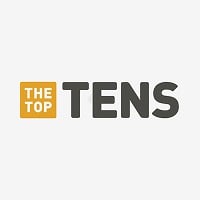 Bad actor hate anything from harry potter.
16
Jaden Smith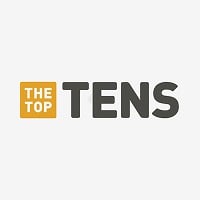 He's a brick wall, but if he were cast to play a brick wall, he'd still collapse from a lack of talent. He's also dumb as a brick. His parents did such a wonderful job filling his head with crap, that if you were to ask him which hand was his left hand, he would respond, "Yeah, that's cool, but that's just labels. I don't label things, because that's a conspiracy against the greater truth, like, like, like totally, uh made up (looks at Will), by the Thetans."
I'm happy to see that jaden smith made the list. He's should just go to college or better yet live off his fathers money for the rest of his life and spare the world of his terrible acting and music. Time better served.
The whole lot if them can't act. They are in with the same group tom curse is and we all know who that is.
Watching his lackluster performance in "After Earth" was more than I could endure. It was as if he had never been in front of a camera before.
9 Comments
17
Meghan Markle
So over up it self. Must he good in bed.
She is just to faced. And of course she can handle the royal bull. Because she is a actor. That will ruin the royal family.
Bad actor agree with everything here.
Hate hate hate.
19 Comments
18
Bindi Irwin
Can't stand any of them ho away.
God this whole family are a bunch of bull.
Hate
Go away
24 Comments
19
Abigail Breslin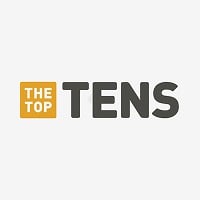 Come on, this girl is very talented. She was awesome in " Zombieland " as the teen sister of Emma Stone. Very good in Rom-Coms and her role as Chanel number 5 in " Scream Queens " is outstanding and very funny. She doesn't belong in a "worst actor / actress " list.
Liked her a lot in the movie " Final girl ".
20
Daniel Radcliffe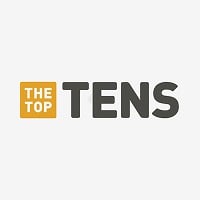 Daniel Jacob Radcliffe is an English actor who rose to prominence as the title character in the Harry Potter film series.
What the hell? I for one do not believe he is a bad actor. He is effortless in acting and worked hard to get what he has.
Bull with out potter he be a nobody he is the worst.
After the first Harry Potter, I couldn't believe how bad his acting got. He can be so terrible at acting sometimes. - DevinGuinivere
He us the worst like Watson. No makes me want to go be sick.
10 Comments
21
Robert Clarence Irwin
We hate this bull of a family go away and some. Big ass sister to. Bindi must be a good lay. Her boyfriend is a joke.
Become a vet why don't you.
Every time he does his shows he over acts. As bad as big sister bindi. Stand in your own to feet nothing but drama. Is he going to sell out with all the drama just like sister.
There I said it didn't have to work for anything. Make us suck do not live at the zoo. Stay in the states. And the zoo is all bull. And they make us sick. Oh all the bs drama. Fat little bastard. As bad as fat ass big sister. Enough us enough wake up Australia they have had there day. Big deal with the US with animal planet. As the zoo us a joke. crikey the over acting has got to stop make it stop. Please.
13 Comments
22
Auli'i Cravalho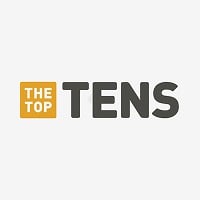 Is she seriously going to play Ariel? My god she already had the chance to be one (pathetic) Disney Princess and now she needs the spotlight again? I guess all that crap about honoring her Hawaiian heritage was bull crap!
Meteoric rise to fame. Some work years to build a successful career. Hers took less than 24 hours. Some are just lucky and have it handed to them like this idiot
How she was discovered is ridiculous. Performing at a charity competition. When she should have been helping people, she was only helping herself
Her quotes and interviews make her sound so pretentious!
17 Comments
23
Jake Gyllenhaal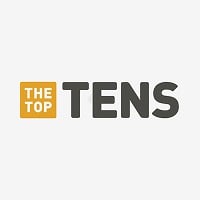 Jacob Benjamin "Jake" Gyllenhaal (born December 19, 1980) is an American actor, known for his work in films like "Donnie Darko", "Brokeback Mountain", "Prisoners" and "Nightcrawler". He is the son of director Stephen Gyllenhaal and producer/screenwriter Naomi Foner. Jake and his sister Maggie have been ...read more.
What!
Jake Gyllenhaal definitely shouldn't be on this list. Have you seen Enemy, Southpaw, Nightcrawler, Jarhead, Prisoners, or Brokeback Mountain? He most definitely can act.
Jake gyllenhaal is turning out to be one of the finest actors ever. Take a look at his recent work.
I actually like him. He's been good in a lot of bad movies. He just needs some more good parts. This guy has got the goods.
He's 50/50. his skills aren't really bad at all. He just needs to evolve a little and seek better scripts.
2 Comments
24
Justin Bieber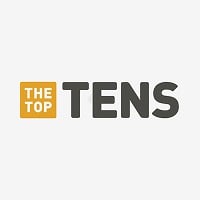 Justin Drew Bieber (born March 1, 1994) is a Canadian singer, songwriter, and record producer. He currently resides in Ontario, Canada and is Christian. He is the son of author Pattie Mallette. ...read more.
This ass is beyond annoying, someone PLEASE just beat him
Dil hole. Yes that what he is makes to much money and no common scents.
He makes us sick was good until it all went to his head.
Shoot me now. No no no
2 Comments
25
Rupert Grint
Ha ha him watson and radcliffe all here. Wake up harry potter loses.
No was good in potter but not now. Where is ron.
Why what when where. Are we now. God he over after potter noo.
God no can't act. Was good on harry potter but not now.
7 Comments
26
Ariana Grande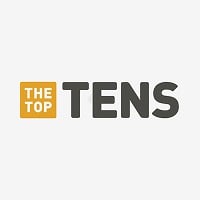 Ariana Grande-Butera, known professionally as Ariana Grande, is an American singer and actress. She was born on June 26th 1993 in Boca Raton, Florida to Joan Grande and Edward Butera. She is best known for her role as Cat Valentine on the Nickelodeon sitcom Victorious and its spin-off show Sam & Cat. ...read more.
Spoiled little rich girl who never had to work for anything in her life. And that puckered lip is so repulsive!
She never had to work for anything in her life. She should do a favor and kill herself
Hate her irwin and Watson.
God she is two faced
4 Comments
27
Megan Fox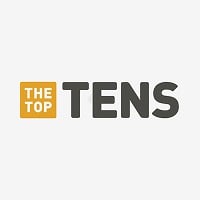 Megan Denise Fox is an American actress and model. She began her acting career in 2001, with several minor television and film roles, and played a regular role on the Hope & Faith television sitcom.
She is hot but as a actor no. Porn yes
Should be a porn star more like it.
She's just hot, not a good actress whatsoever. - DevinGuinivere
God she is hot.
6 Comments
28
Michael Cera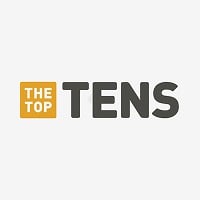 Why is he on the list?! He's a great actor, especially when it comes to his performances in Superbad and Arrested Development.
No, no, no--Cera can act and he's a funny guy. Eisenberg though, is a movie killer; every scene is disrupted by his own personality rather than the character he should be portraying.
Okay my bad, I posted the thing about him being in batman v superman, and I just realized that it was Jesse Eisenberg, they look so much alike. But Cera would have done better as Lex Luthor.
He is the exact same as Jesse Eisenberg... seriously they both play that socially awkward guy with the exact same annoying voice in EVERY PART!
2 Comments
29
Ross Lynch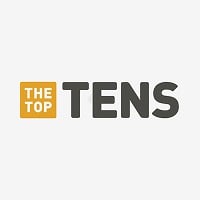 Ross Shor Lynch is an American singer, songwriter, actor, and musician. He is one of the founding members of the pop rock band R5. As an actor, he is known for his debut role as Austin Moon on the Disney Channel original series Austin & Ally, and for his role as Brady in Disney Channel's Teen Beach ...read more.
Ross Lynch drives me to the point of insanity with his arrogant, over the top personality. I cannot watch anything he's in and I am clueless as to why he has so many fans... they're all 11 year old girls though. It's like- you're not the center of the universe and if it weren't for your dumb ass show on Disney no one would know who you were!
No clue who this even is. So I can't say she should be on this list.
30
Heath Ledger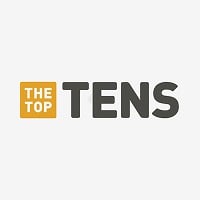 Heath Andrew Ledger was an Australian actor and director. After performing roles in Australian television and film during the 1990s, Ledger left for the United States in 1998 to develop his film career.
He is a good actor I ever seen promise
Yer why he should be in best young actor gone.and Tony is a dick.
Why is he hated? He's dead. :(
Why is he on here he's one of the best actors of all time and he's dead R.I.P Heath 1979-2008 We love you and we will miss you :( - Watchmojo
1 Comment
31
Zendaya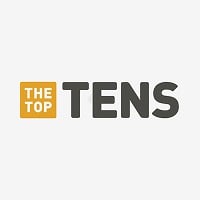 What a two faced cow! Oh I am sorry strong African cow...Zendaya is such a turd
She has the appeal of a mop rag and can't sin to save her life. Sorry Zendaya is not at all what she is made out to be
Terrible actress and has to play the race card every time she gets a bad review or doesn't get her way
She is a bitch who loves attention way too much. She creates all these lies to get it. She has got to go!
32
Hayden Christensen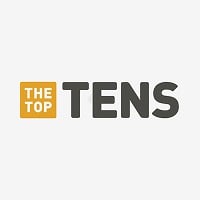 Hayden Christensen is a Canadian-American actor and producer. He began his career on Canadian television at the age of 13, then diversified into American television in the late 1990s. ...read more.
So boring
33 Robbie Kay
34
Becky G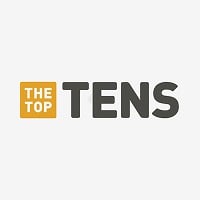 Rebbeca Marie Gomez, better known by her stage name Becky G, is an American singer, songwriter, rapper, and actress.
She had one role and it was complete trash! And so talentless! How lame!
35
Shirley Temple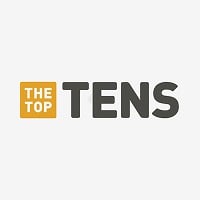 Shirley Temple Black (April 23, 1928 – February 10, 2014) was an American actress, singer, dancer, businesswoman, and diplomat who was Hollywood's number one box-office draw as a child actress from 1935 to 1938. As an adult, she was named United States ambassador to Ghana and to Czechoslovakia and ...read more.
WHY?! Who hates on a little girl from the 1930s and who by the way is dead now.
36
Bella Thorne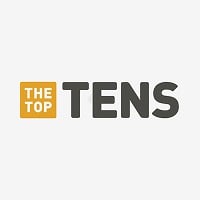 Annabella Avery "Bella" Thorne is an American actress, writer, model and singer, released EP "Jersey" in 2014. Best known for "Shake It Up!" 2010-2013. Has starred in "Blended", "The Frog Kingdom", "The Duff", "Big Sky", "Ratchet & Clank", "Alexander and the Terrible, Horrible, No Good, Very Bad Day" ...read more.
Glad to see this anorexic, slutty, self pitying bitch made the list
37
Bonnie Wright
Where ate we now.
38
Isabelle Fuhrman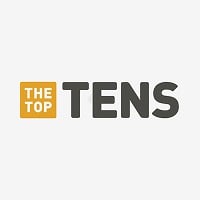 Isabelle Fuhrman is an American actress. She portrayed Esther in the 2009 horror film Orphan and Clove in The Hunger Games.
Looks like a bitch and acts like one too! Self entitled and smug
39
Lucas Hedges
Not that good of an actor
He is a little spoiled rat bastard! Think he can act but he gets all that from pure nepotism. What a dick!
40
Kathryn Newton
She is pathetic. Not a real actress. May be pretty but can't act at all
41
Hailee Steinfeld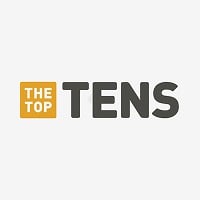 Hailee Steinfeld is an American actress, model and singer. She begins her music career through the release of 'Love Myself'. In 2016, she make a collaboration with American duo Grey and producer Zedd which they make an EDM song titled 'Starving'. The song manage to peaked at top twenty in several international ...read more.
She can't act nor sing but only gets roles because her family is rich
Such a snob and diva! Doesn't deserve to act and not that great a singer either. I don't know who is worse: her or Zendaya
42
Fátima Ptacek
Gets preferential treatment because she's famous and gets away with vaping. Such a bitch incarnate!
43
Spandan Chaturvedi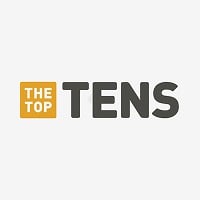 44
Saoirse Ronan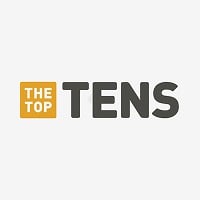 Saoirse Úna Ronan is an Irish and American actress. She is a two-time Academy Award nominee; receiving a Best Supporting Actress nomination for Atonement, and a Best Actress nomination for Brooklyn.
She may have won people's hearts but everybody forgets she got her start because her father is an actor too! Nepotism
45
Debby Ryan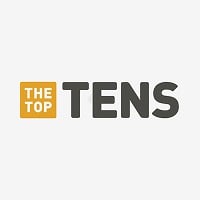 Deborah Ann "Debby" Ryan is an American actress, director, and singer. Ryan is known for starring as Jessie Prescott in the Disney Channel Original Series Jessie and as Bailey Pickett in Disney Channel's The Suite Life on Deck.
46
Zoe Kravitz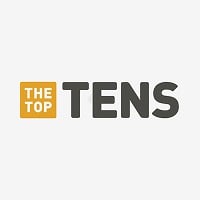 Nepotism fuels her career. Nobody should pay the slightest attention to her
47
Rachel Crow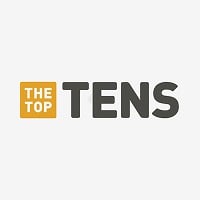 Rachel Kelly Crow is an American singer, comedian, and actress. Born in Mead, Colorado, she participated in the first season of the American version of The X Factor in 2011, where she finished in fifth place.
Her "tantrum" was staged just so she can get people to pay attention. Her whole career is based off of immature childish actions. What a bitch!
48
Katherine Langford
She made suicide seem like a goody because of her crap show. Is she only an actress because she's hot?
49
Maddie Ziegler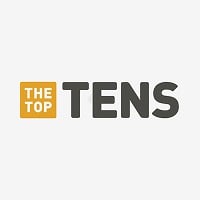 Disses Abby even though Abby always out her before others. She should die!
50
Nico Parker
Nepotism got her into Dumbo. Didn't even work for what she has. Just another manor born celebrity's kid
PSearch List
Related Lists

Top Ten Actors Best Liked by Young People

Best 10 Young Comedy Actors

Best Young Actors of 2015

Greatest Young Actors

Best Neil Young Songs
List Stats
1,000 votes
51 listings
8 years, 14 days old

Top Remixes

1. Aubrey Plaza
2. Chloe Grace Moretz
3. Anna Kendrick

floral
1. Robert Pattinson
2. Jonah Hill
3. Taylor Lautner

gvats
Error Reporting
See a factual error in these listings? Report it
here
.