Top 10 WWE Matches Where the Outcome of the Match Didn't Matter
egnomac
As the list says these are the matches from WWE in which the outcome of the match didn't matter.
The Top Ten
1
1999 Royal Rumble Match
Stone Cold and Vince started the Rumble and were the last two men left despite spending more time outside the ring then in it, Rock came out distracted Austin allowing Mr. McMahon to win the Royal Rumble which was all a complete waste as everyone knew Mr. McMahon wouldn't main event WrestleMania. - egnomac
2
Shane McMahon vs Undertaker (Hell in a Cell) - WrestleMania 32
If Shane lost he would be disowned by Mr. McMahon Shane lost the match and gets to run RAW anyway making it all completely pointless. - egnomac
3
Randy Orton vs Wade Barrett (Cena Guest Referee) - Survivor Series 2010
If Cena didn't help Barrett win the title he would be fired, Cena does the right thing allowing Orton to retain but now Cena was fired from the WWE or at least that was they wanted us to believe Cena returned to cost Barrett his rematch and Cena was rehired to nobody's surprise. - egnomac
4
Team Cena (John Cena, Big Show, Erick Rowan, Ryback, Dolph Ziggler) vs Team Authority( Seth Rollins, Mark Henry, Rusev, Luke Harper, Kane) Survivor Series 2014
The stipulation if Team Cena wins The authority Triple H and Stephanie McMahon would be out of power but if Cena's team lost then they would all be fired Ziggler managed to score the victory with help from Sting putting th authority out of power until weeks later Seth Rollins forced Cena into getting the Authority back in power and upon their return fired Rowan, Ryback and Ziggler only to be rehired making the whole thing feel completely pointless. - egnomac
5
John Cena vs CM Punk - Money in the Bank
Mr. McMahon specifically told Cena if he lost the WWE championship to Punk he would be fired, Cena lost the match and Punk left the company with the title just as Vince was about to fire Cena Triple H comes out and tells him that he's been relived of his duties and Cena with his job intact. - egnomac
6
WWE Championship Elimination Chamber Match - Elimination Chamber 2010
Cena wins the Elimination Chamber match and the WWE when Mr. McMahon for no real reason brings Batista out to take the WWE championship from Cena. - egnomac
7
Championship Chase Battle Royal - Smackdown 5/09/08
After stripping Undertaker of the World Title and with Edge considered injured a tournament was held by Vickie Guerero with the winning superstars would compete in an over the top rope battle royal to face Undertaker for the vacant world title at Judgment Day Batista won match then Vickie puts Edge in the match declaring him well enough to compete allowing him to easily eliminate Batista and go on to face Undertaker completely wasting everyone's time with the championship chase as nothing more than pointless filler. - egnomac
8
Rey Mysterio vs Randy Orton - No Way Out 2006
After winning the Royal Rumble match to earn the right to challenge for the World Title at WrestleMania 22 Mysterio was put in a match against Orton with his title opportunity on the line, Mysterio lost the match allowing Orton to go to WrestleMania then Teddy Long puts Rey Mysterio in the match anyways so what was the whole point of the match in the first place. - egnomac
9
Jeff Hardy vs Edge - Extreme Rules 2009
Jeff wins the match only for Punk to cash in Money in the Bank to capture the very world title he literally won just minutes ago. - egnomac
10
Ultimate Warrior vs Randy Savage -WrestleMania VII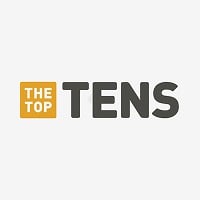 The match stipulated that the loser would retire, Warrior wins the match but was fired at that years Summer Slam and Macho Man would unretire to feud with Jake Roberts. - egnomac
BAdd New Item
Related Lists

Best Songs to Describe the Outcome of the FCC and Net Neutrality
Greatest Matches of Novak Djokovic's 43 Match Winning Streak
Best WWE Match Types
Top 10 Facts About the WWE Money In the Bank Ladder Match
List Stats
10 listings
1 year, 161 days old

Top Remixes
1. 1999 Royal Rumble Match
2. Shane McMahon vs Undertaker (Hell in a Cell) - WrestleMania 32
3. Randy Orton vs Wade Barrett (Cena Guest Referee) - Survivor Series 2010
egnomac
Error Reporting
See a factual error in these listings? Report it
here
.