Top 10 WWE Wrestlers with the Greatest Mic Skills
The Top Ten
1
The Rock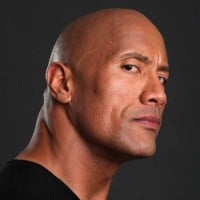 Dwayne Douglas Johnson, also known by his ring name The Rock, is an American and Canadian actor, producer and semi-retired professional wrestler, signed with WWE.
Simply the best. Whether you think his current act was good or not, watered down or whatever you cannot deny whether a common wrestling fan or a wrestling smark that his recent promos, yes, indeed were nothing compared to his old ones, but the new phrases like Fruity pebbles and Boots 2 Asses were clever and it worked and got the crowd on his side whether you like it or not. I personally think The Rock did good enough in 2011 - 2013, but to each is own. CM Punk is not the high and the mighty and Cena has been boring for the past 5 to 6 years and even during his feud with Rock the things John Cena was saying was getting repetitive so don't argue about who owned who because in the end, Cena was jelous and whether you agree or not fact is his insecurity came with envy because he knew "The current", yes, the current Dwayne The Rock Johnson was far more entertaining and it hurt his limelight.
Rock has a lot of charisma and he is really good, he is my 2nd favorite wrestler next to Bret Hart but he can just about out talk anybody including Austin, Y2J, Flair, I don't even know why Triple H is on this list nor Cena, he is very underated in the ring and has very decent in ring ability, but overall he is who he is, The People's Legend and The Only Great One that WWE truly has had Dwayne Johnson aka The Rock who always done a lot for me as a wrestling fan so for that... THANK YOU ROCK FOR GIVING ME A WONDERFUL CHILDHOOD OF GREAT MEMMORIES CUZ AS A KID GROWING UP IF IT WASN'T FOR YOU, I WOULD OF BEEN WASTING MY YEARS WATCHING BORING TV AND ROCK MADE TV ELECTRICFYING, HE WAS LIKE A FIGURE IN MY LIFE AND FOR THAT IMMA KEEP BEING A ROCK FAN AND MUCH LOVE AND RESPECT CUZ THAT'S WHAT IT'S ABOUT, RESPECT! ROCK STILL RULEZZZZZZ
He owns every other superstars in mic skill

Stone cold, undertaker, eddie guerrero, kurt angle, triple h, john cena, big show, jericho, the miz...

The rock not only do damages physically but also verbally...
He is 2 good, The Rock takes pride in his promo's, a lot of people says that he only does humor, but I've seen Rock take things serious and all his promos amount to THE BEST EVER!
2
CM Punk

Phillip Jack "Phil" Brooks, also known by the ring name CM Punk, is an American comic book writer, actor, upcoming mixed martial artist and retired professional wrestler who is signed with the Ultimate Fighting Championship. ...read more.
Everyone keeps saying how overrated he is, but he's not. You little Cena fans need to shut up. He is awesome on the mic and can put up great matches. The Rock's returning matches sucked too, especially the one against Cena at Mania 29. It wasn't even that good.
CM Punk will always be one of the best talkers on the mic. He was funny, accurate, and logical. And knew how to make a good promo. Hopefully he comes back.(With ice cream bars)
His lines and facial expressions and attitude were the perfect storm. He could talk circles around anyone and push the crowd whichever way he wanted.
CM Punk taught the microphone how to be a microphone. The pipe bomb on cena is the first thing I think of when it comes to Punk's microphone skills.
3
Stone Cold Steve Austin

Steve Austin (born Steven James Anderson on December 18, 1964, later Steven James Williams), better known by his ring name "Stone Cold" Steve Austin, is an American actor, media personality, producer, and retired professional wrestler who is signed to a legends contract for WWE. ...read more.
Greatest person with a mic!
He can get a crowd started and make them wet themselves with laughter!
Austin 3:16!
& Punk is a close second to him
Austin 3 16 says I just whooped your ass
Give me o hell yeah
WHAT!
4
Chris Jericho

Christopher Keith Irvine, better known by the ring name Chris Jericho, is a Canadian-American professional wrestler, musician, media personality, actor, author, and businessman, currently signed to AEW.
Y2j is the best on mic. He was the most cleaver, intelligent talker of WWE. Nobody can match with his mic skills. I think stonecold and CM Punk came close to him. John Cena is 3rd place all the kids have voted him. The rock due to his fans and popularity he stand in 1st place boring repeated catchphrases. CM Punk he is only effective when he was a heel. Stonecold is next close to him. WWE not utilized him correctly they always make him loose.
... Miz ahead of Jericho? Hahah. I can't take this thing seriously just because of that. Idiots.
He is greatly known for his mic skills. He is the best in the world.
He is the perfect heel and he is great as a face on the mic as well
5
John Cena

John Felix Anthony Cena Jr. (/ˈsiːnə/; born April 23, 1977) is an American professional wrestler, rapper, actor, and reality television show host signed to WWE, where he is assigned to the SmackDown brand. ...read more.
This guy doesn't stop every two seconds, it gets boring after a while. And Cena's raps were really good, I think he should go back to that. They need to end pg bull
Insanely natural and godly skills on the mic
Best talker, best champion&best man! That's it...
No one can beat cena in mic stipulation
6
Ric Flair

Richard Morgan "Ric" Fliehr, better known by his ring name Ric Flair, is a professional wrestling manager and American retired professional wrestler currently signed to the WWE under a legends appearance contract.
Ric flair is the damn best mic worker and he is so great that even the rock has copied one of the most famous comments of ric flair and even guys in wwe remark flair the greatest not only mic worker but also wrestler cause there can never be any new flair. So for the guys that say rock is the greatest mic worker... SHUT UP FAT BOY!
The Stylin', profilin', limousine riding, jet flying, kiss-stealing, wheelin' n' dealin' son of a gun!
7
Roddy Piper

Roderick George "Roddy" Toombs, better known by his ring name "Rowdy" Roddy Piper, was a Canadian professional wrestler and actor.
How in the hell are Cena and Austin before Roddy? Love Austin, but for his 100 percent ass-whooping style, not his mic work. And Cena? Really?
Piper should be number one.
1 Roddy Piper
2 The Rock
3 C. M Punk
4 Jake Roberts
5 Chris Jericho
8
Macho Man Randy Savage

Randy Mario Poffo, better known by his ring name "Macho Man" Randy Savage, was an American professional wrestler and color commentator best known for his time in the World Wrestling Federation and later the World Championship Wrestling.
One of the best!
The cream of the crop! OH YEAH!
9
The Miz

Michael Gregory "Mike" Mizanin is an American professional wrestler, reality television star, and actor. He is signed to WWE, where he performs on the SmackDown Live brand under the ring name The Miz.
When you're gets angered after seeing Miz performing something evil, it seems that his act as a heel is AWESOME! Haters loves him and so the fans. Miz, you're one of the best talker and you're awesome as hell.
The Miz is among the top 5 best talkers on the main roster today, the man is great
I hate this guy why the hell he is on this list
Shouldn't be top 10 nor top 25 he wasn't that great.
10
Jake The Snake Roberts
Trust me! Do you trust me!
The Contenders
11
Dusty Rhodes

Virgil Riley Runnels, Jr., better known as "The American Dream" Dusty Rhodes, was an American professional wrestler, booker, and trainer who most notably worked for the National Wrestling Alliance, Jim Crockett Promotions, and the World Wrestling Federation, later known as the WWE.
Dusty should be top 5 easily. He could talk circles around most of the men on this list, especially Cena and Wyatt. He painted a picture with his words that were so vivid. He was able to pump up the crowd or make them laugh, at the snap of a finger. Dusty had plenty of soul and jive, he was simply great.
12
Triple H

Paul Michael Levesque, better known by his ring name Triple H, is an American semi-retired professional wrestler, corporate executive, and actor.
Amazing with the mic, he can make the whole audience cry with laughter with just one joke!
Triple H is the most long winded boring guy on the mic ever
I got 2 words for ya suck this
We got two words for ya...!
13
Bray Wyatt

Windham Lawrence Rotunda is an American professional wrestler signed to WWE, where he performs under the ring name Bray Wyatt and is the leader of The Wyatt Family.
Bray Wyatt brings a whole new dimension to the promo game in the WWE. Wyatt reminds me of a young ECW style Raven with his bizarre, cult-like persona and flock of followers. Wyatt is just the eerie and demented character the WWE has needed. When he was begging RTruth to come at him with the chair, I was impressed at how intense he was. Husky Harris is Dead, follow the buzzards.
You have to have good mic skills and be witty as hell to come up with some of the stuff he does off the top of his head. Imagine trying to play the role he was given and make it believable. That takes skill
If you are wondering why he has the greatest mic skills, just watch Wyatt vs Cena promo on YouTube (the 3+ min one).
He eliminated cena in a chamber and he can beat cena in like 10 seconds
14
Mr. Kennedy

Kenneth Anderson is an American professional wrestler, professional wrestling trainer and actor working with Top Rank as a ring announcer.
Misterr Kennedy hardcore mic man
MR! Kennneedddy!
15
Undertaker

Mark William Calaway (born March 24, 1965), better known by his ring name The Undertaker, is an American semi-retired professional wrestler currently signed to WWE, where he has worked since 1990, making him the company's longest tenured in-ring performer . Calaway began his wrestling career with World ...read more.
Really? He isn't good as Miz but he played his gimmicks well.
He is the best mic skill person in the world
My favorite wrestler off all time!
He deserves to be in top 5..
16
Shawn Michaels

Shawn Michaels was born on July 22, 1965 . He is an American professional wrestler. He is the first wrestler to win all the titles the WWE could have offered. He is known for his moves and looks. His nickname provided by WWE is HBK (Heart Break Kid). He was in DX (Degeneration X) a tag team with Triple ...read more.
In case everyone is forgetting, kindly see HBK in '97 during his heel turn and degeneration X days w/ H, chyna, and ravishing rick. Best Damn mic man! The headliner, the showstoppa, the main event, the Icon..
HBK is damn good on the mic!
Who is the show stopper
17
Mick Foley

Michael Francis "Mick" Foley Sr. is an American retired professional wrestler, writer, color commentator, actor and voice actor.
The list is complete bull mick foley ain't even on it
18
Randy Orton

Randal Keith "Randy" Orton is an American professional wrestler and actor who is signed with WWE, where he is a member of the SmackDown brand. He is a 12-time world champion, having held the WWE World Championship eight times and the World Heavyweight Championship four times.
He is the best WWE wresler
19
Brian Pillman

Brian William Pillman was an American professional wrestler and professional football player best known for his appearances in Stampede Wrestling in the 1980s and World Championship Wrestling, Extreme Championship Wrestling and the World Wrestling Federation in the 1990s.
The loose cannon!
20
Seth Rollins

Colby Lopez is an American professional wrestler and actor who is signed to WWE under the ring name Seth Rollins. He is the Current Intercontinental Champion.
Seth Rollins? Lol.
He's amazing on the mic I love him as a heel and a face ❤❤❤❤
21
Dean Ambrose

Jonathan "Jon" Good is an American professional wrestler and actor, signed to All Elite Wrestling (AEW) under the ring name Jon Moxley. He also makes appearances for New Japan Pro-Wrestling, where he won the IWGP United States Championship. He previously worked for WWE under the ring name Dean Ambrose, ...read more.
He is a lunatic he speaks everything that's on his crazy mind
22
Kevin Owens

Kevin Steen is a Canadian professional wrestler signed to WWE, where he performs under the ring name Kevin Owens.
Kevin owens so low on this post..man after miz he is the best on the mic at present.His facial expressions,his intensity,his ability to work up the crowd...you never change your channel while this guy is on the mic..he is that damn good..he is a heel you love to hate and that is how a heel should be..i think he should be mush higher in this list
23
Batista

David Michael "Dave" Bautista Jr. is an American actor and former professional mixed martial artist and professional wrestler.
24
Kurt Angle

Kurt Steven Angle is an American professional wrestler, actor and former amateur wrestler currently signed to professional wrestling promotion WWE, where he was the on-screen general manager of the Raw brand and an occasional wrestler.
He can put the mic on all situation. He can jokes then suddenly turns very seriously or opposite. So underrated should be in the top 10.
He brings so much passion and has the ability to make fans laugh.
25
Edge

Adam Joseph Copeland is a Canadian actor and retired professional wrestler. He is best known for his time with the American professional wrestling promotion WWE, where he performed under the ring name Edge.
PSearch List