Greatest Masked WWE Wrestlers
The Top Ten
1
Rey Mysterio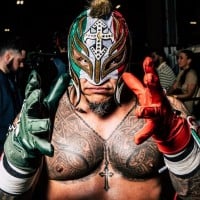 Óscar Gutiérrez, better known by the ring name Rey Mysterio, is a Mexican-American professional wrestler who currently works for WWE on the Smackdown brand.
He's the most amazing wrestler. Even he don't win many match but he has got a lot of fans, he can take on any wrestler even he's only a short little gentleman, he fear nothing and never do anything that was illegal. He'll probably be the best wrestler the world ever had if he has got a body like the other champions.
I believe that Rey Mysterio is an amazing wrestle. If he don't win match also he have got many fans. Heis the highflyer. He finisher 619 is most rearly survived by anyone. HE dafeatet 29 mans to win the Royal Rumble in 2006 and goes on the win the Wrestle Mania also. He is the best short highted Wrestle that world have ever seen
He is best masked wrestler he is little less in height but he beats even kane and batista.
No one can unmask mr 618
2
Kane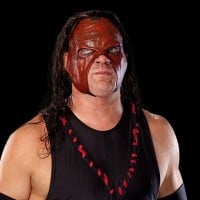 Glenn Thomas Jacobs is an American professional wrestler, insurer, and actor. He works for WWE, and is best known by his ring name Kane.
When Glenn Jacobs tore the steel door off it's hinges all the way back in 1997, the fall of that door symbolizes to me the beginning of an awesome career. Masked, unmasked, Kane is one of the all time greats of the business. The dedication by Kane cannot be denied, he has participated in the most PPVs and overall matches in history. That is a testament to Glenn's love for the WWE Universe. Even in his worst storylines, Kane gave his all and stole the show every time. Most might say the Undertaker is the best big man, but I would argue that Kane is. I can't be thankful enough for all the entertainment he created. Sadly, Glenn is 52 years old as of 2019. Even though he says he might come back after his run as mayor is over, he is getting too old. We'll always remember the hell of a ride he had and the childhoods he created. Thank you, Kane
He was an ass kicking machine... Deserved to be at 1st place... Plus he looked more scarier than The Undertaker in that mask
Fear The Big Red Machine or he will Chokeslam you to Hell! Kane is the best and the greatest wrestler of all time
He Is so great! Now that he is funny I still like him. His mask is great.
3
Mankind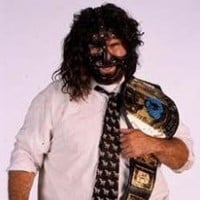 Michael Francis Foley (born June 7, 1965) is an American actor, author, color commentator, and retired professional wrestler. He is currently signed to WWE, under the company's "Legends" program, acting as a company ambassador. Foley has wrestled under his real name and various personas, including Mankind, Cactus Jack, and Dude Love.
Mankind is the real hardcore legend. He is absolutely better than rey mysterio and even kane. He dominated the attitude era along with stone cold Steve Austin.
4
Sin Cara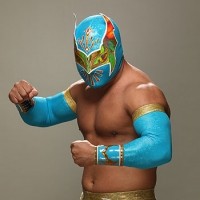 Sin Cara is a professional wrestling character used by WWE, currently portrayed by Jorge Arias, also known as Hunico.
5
Vader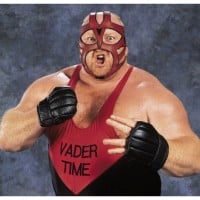 6
The Hurricane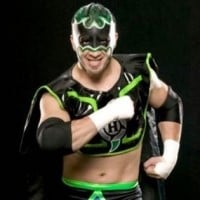 Known by his ring name "The Hurricane," Shane Helms is an American professional wrestler. He gained fame in World Wrestling Entertainment (WWE) for his superhero gimmick and has held multiple titles including the WWE Cruiserweight Championship.
There's a Hurricane coming through!
7
Ultimo Dragon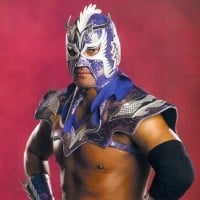 Yoshihiro Asai is a Japanese professional wrestler and actor, better known as Último Dragón. In addition to having trained in Japan, Asai learned to wrestle in the lucha libre style while working in Mexico.
I loved the cruiserweights. it was funny when he slipped entering the ring in wrestlemania 20
8
CM Punk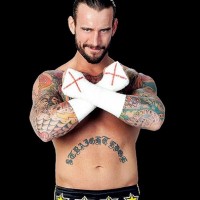 Phillip Jack "Phil" Brooks, also known by the ring name CM Punk, is an American comic book writer, actor, upcoming mixed martial artist and retired professional wrestler who is signed with the Ultimate Fighting Championship. He is best known for his career In World Wrestling Entertainment. He had multiple title reigns over multiple titles. While he was in the WWE, he was the leader of the New Nexus. His finishing maneuvers were the Go To Sleep (GTS) and the Anaconda Vise, many of his other moves were bulldogs, shining wizards, etc.
CM Punk's mas is awesome he's one is the best it's better then rey mysterio's mask, sin cara, kane and many more
Best in the world
9
Jushin Liger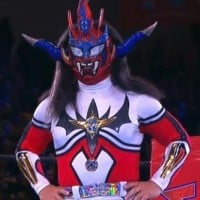 Keiichi Yamada is a Japanese professional wrestler who primarily works for New Japan Pro Wrestling and wrestles under the name Jushin "Thunder" Liger. He has wrestled and beaten many of the top smaller wrestlers in both Japan and the United States, and is frequently cited as one of the greatest and most revolutionary junior heavyweights during the 1990s.
How is Sin Cara higher than Jushin Thunder Liger?
10
Goldust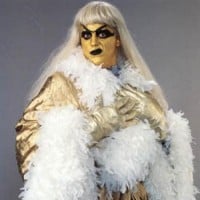 Dustin Patrick Runnels is an American professional wrestler who is currently signed to All Elite Wrestling (AEW) under the ring name Dustin Rhodes. He previously wrestled for WWE under the ring name Goldust.
The Contenders
11
Andre the Giant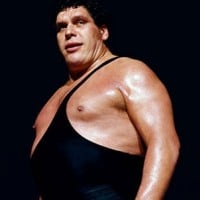 André René Roussimoff, known as André the Giant, was a French professional wrestler and actor. André He most famously feuded with Hulk Hogan, culminating at WrestleMania III, and his best-remembered film role was that of Fezzik, the giant in The Princess Bride. His size was a result of gigantism ...read more.
12
Tiger Mask
His is high flying
13
Repo Man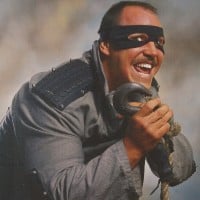 A gimmick character portrayed by Barry Darsow in WWE, Repo Man was a heel character who repossessed items from other wrestlers and audience members. Dressed in a costume resembling a burglar, Repo Man was a comical yet sinister figure in early 1990s professional wrestling.
14
Jeff Hardy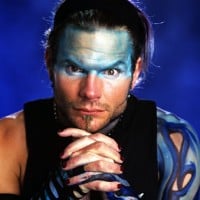 Jeffrey Nero "Jeff" Hardy is an American professional wrestler, singer-songwriter, painter and musician.
15
Mil Mascaras
Even Rey Mysterio would admit that he would now to this man!
16 Psicosis
17 Doink the Clown
18 Chainsaw Charlie
19 The Patriot
20 Savage
21
Sting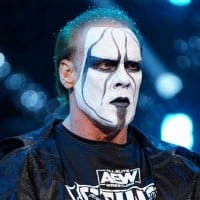 Steve Borden, better known by the ring name Sting, is an American retired professional wrestler, actor, author and former bodybuilder.
22
LA Parka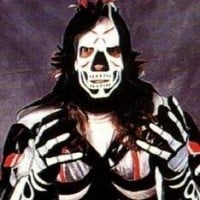 23
Bray Wyatt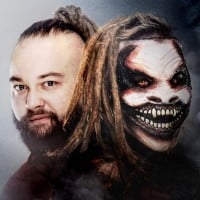 Windham Lawrence Rotunda was an American professional wrestler. He is currently signed to WWE under the ring name Bray Wyatt. Rotunda is a third-generation professional wrestler, following in the footsteps of his grandfather Blackjack Mulligan, his father Mike Rotunda, and two of his uncles Barry and Kendall Windham.
24 Kim Chee
25
Suicide
Not really a masked a costumes but he really doesn't show he faces
PSearch List