Greatest Yaoi Couples Of All Time
sapphirewhirlwind
The Contenders: Page 4
61
Akashi & Kuroko - Kuroko No Basuke
They complement each other so well. Akashi is fire, Kuroko is ice. Akashi is proud, Kuroko is humble. Akashi is intense, Kuroko is low-key. Akashi draws attention, Kuroko goes unnoticed. In my opinion, these two would be a wonderful match. Not only for their opposites attract -component, but because Kuroko also defies and challenges Akashi - which, I think, is exactly what Akashi needs.
I've been skimming the pages just to find this couple- they have so much angst, so much potential, so much for us to work with.
They look like brother or twin but it's better if they're a couple
Akashi and Kuroko is the best couple ever! if you thought over the whole series you'll notice that Kuroko's main goal was getting back Akashi. When this goal seemed vail he became desperate and then tried to reach Akashi's level more harder. When he saw that Akashi replaced him that was so deep blow that he fell into despair and cried(! ) but that you can see that he wanted to prove that he's the one who worth to stand equally by Akashi's side. I think in fact Akashi planned the whole thing to get back his Tetsuya. I think Mayuzumi was just a pawn in his plan. After all, he wasn't that so great player. The other reason to get him into his team that Akashi missed Tetsuya so much that he wanted a replacement until he won't get back the real thing. And then there is Ogiwara. When he wanted to visit Kuroko in the hospital Akashi was so jelaous that he didn't allow him to visit Tetsuya and after that he destroyed Ogiwara's team. Akashi saw him as a reval so he had to banish him. Kagami as ...more
V 21 Comments
62
Kagami & Kuroko - Kuroko No Basket
I love this anime and I love this pairing. They're always together and seems to understand one another; they don't need long words or empowered speeches. One look is all it takes. Their personalities matches each other and they're collaborative play is to die for! What more could you ask for? One's the light and the other is the shadow, one cannot exist without the other. Hell, even their hair colour is adorable together :) It ships itself, end of story.
Eh I think they are very very sweet. They are always together and understand each other pretty well. Also there is indirect kiss in OVA laugh out loud
How can anyone deny that this ship is basically cannon? It needs to be cannon. Much like other ships in sports animes. This couple already exist... Just not out in the open.
They're complete opposites, but that's what makes them work so well together. Kagami is the light and Kuroko is the shadow - they need each other.
V 6 Comments
63
Xanxus & Squalo - Katekyou Hitman Reborn
Even though Xanxus abuses Squalo and treats him with that certain scum concept. Xanxus knows that he can only truly depend on Squalo. Squalo's hair is a testament of their special relationship. He wont cut it until he see's Xanxus become the Vongola boss. Not just anyone would make that kind of commitment. Its really sweet if you put your mind to it.
They're like the love/hate couple type, they're violent with each other but they care and love each other (even though they don't show it :P) this pairing have some kind of charm that makes me like them, I don't think anyone can handle xanxus like squalo and I don't think anyone can handle squalo like xanxua. They just matched so well with each other in a weird violent way. Plus, there are so many sexual tensions between the two of them, it's unquestionable.
This is like one of the best ships ever! They have hints everywhere not to mention that it's just...
How do people say... more you beat me, more I like you? They're relashionship is something like that.
V 4 Comments
64
Aoba & Noiz - DRAMAtical Murder
Awesome and hot, two simple words to describe this couple. Although Aoba is the biggest uke in the universe, Noiz compliments him so much with his I-don't-give-a- attitude. Just take a look at the anime, they were the only couple to have a canon scene.
I love this couple! It is basically canon, you can tell from the sexual tension that happens between the and they freaked kissed! How much more canon does it get then that... Wait don't answer that.
Aoba and Noiz complimented each other such cute awesome couple
I feel a strong bonding between them..
65 Curio & Francisco - Romeo × Juliet
66
Gintoki & Hijikata - Gintama
They are amazing the way that they so similar yet hate each other bring them together who could not possible love them!
The chemistry between them is just so awesome! It's funny to see how much they respect and care for each other but like to pretend they don't ( SPOIL: the end of the Mitsuba arc when Gintoki stays in the shadows listening Hijikata's grief is pure gold! ). I like them so very much it's crazy. They should do better in this list!
The ending of farewell shinsengumi arc just screamed canon! The feels is making me bleed strawberry milk!
I LOVE THIS SHIP AND WOULD GIVE MY LIFE FOR IT T_T
V 13 Comments
67
Ichigo & Hichigo - Bleach
Such a good pair and hot two...
This pairing can cover all sorts of stories. My favorite is definitely Vampire or Angle/Demon. As well, fans seem to go all out with this pairing, the yaoi is sizzling HAWT and Seme Hichi can make for some very interesting stories.
68
Ike & Soren - Fire Emblem 9/10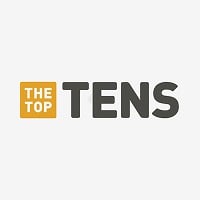 The best Fire Emblem Pairing in my opinion, and also in my opinion the past yaoi pairing. Considering you combine big, stong, muscular Ike with dainty, effeminate Soren, it seem to be a winning combo in my book for a good Seme /Uke combo XD - Seraphimchild
Their relationship is solid and emotional, and while I'm generally a het fan and ship several other het pairs even within the same game, this goes pretty far into the 'obviously not just friends' territory. The only lousy part is that Soren's usually ukeified pretty bad in fanworks.
Yes. Definitely one of the greatest pairs in the series.
They love each other
V 1 Comment
69
Shinji Ikari & Kaworu Nagisa - Neon Genesis Evangelion
Oh jesus let me tell you something about these two, they are so in love you would have to be blind not to see it.
Kaworu literally says he loves Shinji. AND SHINJI SAYS HE LOVES HIM TOO.
I'm kinda sad they're so low on the list but we all know they both love each other. :D
(Except maybe Karl )
You can tell these two really love each other
This ship is as real as the distance between the Earth and the Moon.
Why aren't they higher? they're literally canon?
V 7 Comments
70
Yoshino Chiaki & Hatori Yoshiyuki - Sekai Ichi Hatsukoi
I love them being together! I feel like Chiaki is in the middle and Yuu and Hatori are both going after him, but he has true feelings for Hatori and not for Yuu.
I love this couple! "Its not easy to do * with your childhood friend. " Funny
My favorite couple on that whole series!
V 1 Comment
71
Lavi & Allen - D.Gray-Man
Cute. Needs more attention in my opinion. They compliment each other and their interaction is really nice when you do get to see it. But you know, there's always fanfiction. :D
V 1 Comment
72 Hoozuki & Hakutaku - Hoozuki no Reitetsu
73
Takuma & Senri - Vampire Knight
These two are so cute together, I love how senri will just sleep on takuma's shoulder. I don't care what others think, they belong together. Now I know people think takuma should be uke, well I disagree, takuma is seme and senri is the uke, I have too many reasons to write why, just like why I prefer narusasu over sasunaru, I could go on for hours about how this couple is better with seme Naruto and uke assume, but this ain't the point, the point is that takuma and senri just seem to fit together. This should be canon, and n, I mean there's small hints in the anime as well, just gotta look foe them, and we al know rima is a secret yaoi fangirl and ships then too.
Ok, this couple is absolutely adorable, I love how Takuma wants to protect senri and how senri Will sleep on Takuma's shoulder. I mean Takuma even defied kaname for him, that's gotta say something, this couple needs more love it's just so perfect and yet difficult in some ways at the same time. - 64crazy
I wish the mangaka shows more interactions between the two of them, even thought they're not canon (they should be) their friendship is so cute, senri will sleep on takuma's shoulder and takuma takes care of senri well. It's adorable!
I absolutely love this paring there are adorable together and I wish they are Canon
V 3 Comments
74
Kaitox & Len - Vocaloid
This couple is awesome! They obviously belong together (ice cream + banana = banana split). The fact that as vocaloids they don't have set personalities can help in pairing them up so much in that you can make their personalities compliment each other as much as their voices and physical appearances do (oh, come on. You know they look good together! ) And who cares about age difference?! This is yaoi! Age difference is sexy~
Come on people. Please don't complain of the age difference. They are vocaloids! Also, we all know just in voice wise, they already belong together. What more in visual means?! Oh yeah! What more is that their type of relationship depends on your headcannon so they will give you any type of yaoi as you please!
Please, forget about their age. My father is 42 which my mom is 33! So, if I despite them because age, I despite my parents too! They are too cute!
Kaitox & Len lmao. I prefer Gakupo x Kaito though. - ShadowPuppet2013
V 7 Comments
75
Russia & England - Hetalia
Aw. They are so cute together. Russia is so cute and England is too. England in a series of angry at Russia, but he's tsundere he can. And there are so many facts about this pairing. Russia helped England with Bread. And... Yes... They love each other. :3333333333333
Yes! I knew I wasn't the only one who shipped this! :D
It's A CUTE COUPLE SO SHUT UP
I can already imagine the panic between the other nations... run, save yourself... haha
They're lovely!
76
Vriska & Meenah - Homestuck
Wait what chemistry did these two have? Am I missing something here? - ShadowPuppet2013
77
Chrom & (Male) Robin - Fire Emblem Awakening
True, Robin can be female, but even when he's not the conversations between him and Chrom still imply something.
It pained me that I couldn't get them to S-rank and could only watch helplessly as Chrom married Mary Sue-mia despite me keeping them as far away from each other as possible after the pair-up tutorial.
78
Castor & Labrador - 07 Ghost
They're perfect for each other, and the anime/manga shows lots of hints, too.
79
Germany & America - Hetalia
Forbidden Love. They are from opposite sides, with opposite personalities.
80
Tsunayoshi Sawada & Hibari Kyouya - Katekyo Hitman Reborn
Most cutest couple ever. Its like putting together a scary sexy wolf with an adorable little bunny.
I really like that only tsuna can tame the ever aloof cloud but of course he's the sky and the one closest to it is the cloud...
Best couple ever! They're cute couple. The sky and the cloud, perfect. Tsuna is cute, innocent, and Hibari is cold but care about his Tsunayoshi. And when Mukuro comes, Tsuna notice and scream Mukuro name, Hibari look like lill bit jealous.
no - nao
V 5 Comments
PSearch List
Recommended Lists
Related Lists
Greatest Movie Couples Of All Time
Top Ten Once Upon a Time Couples

Best Yaoi Manga of All Time

Top 10 Most Homoerotic Non-Yuri/Yaoi Anime of All Time
List Stats
15,000 votes
420 listings
7 years, 354 days old

Top Remixes (39)

1. Sasuke Uchiha & Naruto Uzumaki - Naruto
2. Luffy & Zoro - One Piece
3. Kakashi Hatake & Iruka Umino - Naruto
FlamesofFiery

1. Ike & Soren - Fire Emblem 9/10
2. Chrom & (Male) Robin - Fire Emblem Awakening
3. Sirius & Remus - Harry Potter
NobodySpeaks4Any1ButThmslvs

1. Nezumi & Shion - No.6
2. Shizuo & Izaya - Durarara
3. Kotestsu Kaburagi & Barnaby Brooks Jr. - Tiger & Bunny
KittyKills
View All 39
Posts
Error Reporting
See a factual error in these listings? Report it
here
.