Top Ten YouTube Prank Channels
mananroxx
The Top Ten
1
Roman Atwood
I like everything roman he helps me through alt with bullying he makes me happy and I feel like I am part of there word/ family he is a family friendly and never curses in his clogs
Kid friendly? He has a lot of pranks that involve inappropriate ideas. He also curses from time to time.
Roman Soldiers all the way Smile more, he's funny should be at top
Roman Soldiers all the way. Smile More.
7 Comments
2
VitalyzdTV
Great guy and his pranks fulfill my day. But one question. Where is JSTUstuidos? They are amazing!
I LOVE HIM BECAUSE he's FUNNY AND RussiaN AND SO AM I
WISH I COULD MARRY HIM LOL
HIS MOM IS FUNNY TOO AND SHOULD BE a lot MORE IN HIS VIDEOS
He is the KING
ARE YOU CRAZY THIS SHOULD BE NO1
3
PrankvsPrank
They actually make good pranks all the others are just annoying, they play pranks on each other
I love jeans and jesse they are a great couple
They're my all time favourite couple prank channel.
VOTE they are awesome
4 Comments
4
FouseyTube
Mortal combat in elevator Was funny LOL
He has a great laugh and does not only pranks that you will laughter your ass off at, but also expirements that are very inspiring.
Super funny and really down to earth, Cares about what his fans think and has an awesome vlog channel
I love all of his pranks! #DoseOfFousey Fam!
1 Comment
5
Ownage Pranks
Should be number 1!
He is very funny!
Best Prankster.
Lol you should watch this dude he is so funny also he does so many accents like ghetto Indian and chinse
1 Comment
6 LAHWF
7 Dennis Roady
8
Whatever
Hell yea, I just vote it for Andrea
9 JackVale
10 magicofrahat
The Contenders
11 QuietAssassins
12
BigdawsTV
Best pranks funniest prankster, he is the best
He is best
Nelk and bigdaws all the way!
Hmmm... its good at every type of prank.
13 Jack Vale Films
14
Ross creations
Has the best original social content
How is this guy not in the Top Ten? He's gotten in trouble with the law for some of his pranks!
15 AverageBroTV
16 Improv Everywhere
17 Mediocre Films
18 Model Pranksters
19 Stuart Edge
20 Alki Stevens
21 DMPranksProductions
22
Maxmoefoe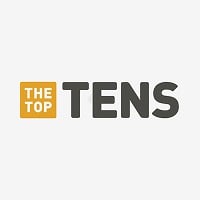 He is so funny - triple9
23 Angry Grandpa
24
Prank Invasion
Prank Invasion is an amazing prankster and everyone should watch his videos. He plays games with girls for kisses on Venice beach and other locations. He celebrates my favorite holiday such as Mommy Make out Day, No Clothes Family Day, and Pregnancy Information Day. His videos always have cool spins on them like kissing daughters or pregnant women. He even got a blowjob once in Beverly Hills. He has a subscription service where he teaches you how to get kisses from girls for only 30 dollars. I personally use the Prank Invasion method of approaching girls in my daily life. This is why I think Prank Invasion is the best prank channel and overall the best channel on YouTube.
25
Thatwasepic
Really great
26
edbassmaster
Funny
EdBassmaster is the coolest funniest person on the face of the earth...His character Mumbles is beyond insane, he should be cast in more movies and T.V. shows. His pranks are genius and he has some serious skill impersonating stereotypical people, and he should be more popular than he is.
27
Remi Gaillard
This deserves number 3 - CedreticFomento
Come on this deserves to be top 1
Why isn't this prank god in the top 10s?
28 ViralBrothers
29
Sam Pepper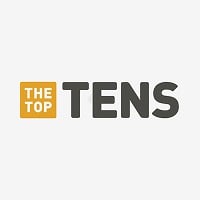 30 overboardhumor
31 SA Wardega
32 Adrien Van Oyen
33 Rich Ferguson
34 PPJT
35
JoshPalerLin
He is the best..
36 OckTV
37 Kipkay
38
Janoskians
Totally there so funny I just found out that jai dated ariana grande last summer
There so funny and hot go check them out
39 DanAndPhilCRAFTS
40 JStuStudios
41 SteveGreeneComedy
42 NosTeraFu T V
43 PinkSheep
44 Trollstation
45 The Bradberry Bros
46 KidBehindACamera
47 Wengie
48
Nelk
Only legit and hilarious prank channel left on this platform
Actually funny, not some monetized garbage
Creativity and jokes are hilarious
CBC and get up
49
DaddyOFive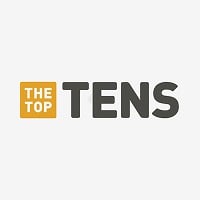 50
Marcin Dubiel
He's from poland
PSearch List
Related Lists
Top Ten Most Useless Pranks
Top 10 Best Prank Call Ideas
Top 10 Best Companies to Prank Call

Top Ten Celebrities That Would Be Fun to Prank Call
List StatsUpdated 18 Sep 2019
100 votes
53 listings
5 years, 106 days old

Top Remixes
1. VitalyzdTV
2. Roman Atwood
3. FouseyTube
samherman97
1. VitalyzdTV
2. Roman Atwood
3. FouseyTube
mananroxx
1. Roman Atwood
2. PrankvsPrank
3. VitalyzdTV
RIDDLER2K15
Error Reporting
See a factual error in these listings? Report it
here
.