Top 10 YouTubers We Should Feel Sorry For
The Top Ten
1
stampylonghead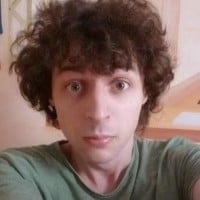 Joseph Garrett, known on YouTube as stampylonghead, is an English YouTuber who posts videos about the Sandbox Video Game Minecraft as the character Stampy.
2 Dantdm
3
ThinkNoodles

4 CookieSwirlC
5 DreamWorksTv
6 MostAmazingTop10
7 Bin's Toy Bin
8 Alltime10's
9 Landonproduction
10 Marriland
The Contenders
11 DAGames
12
FRED

13
PeanutButterGamer

PeanutButterGamer (often referred to as PBG or "Peebs") is a "gamer" channel well known for founding "Zelda Month" and kid-friendly content. Mostly. Fan favorite series...series'? Series? What's the plural for series? Anyway, FFS, as I was saying, include Zelda Month, hacking videos, To Kill an Avatar, Creepypastas, and (my personal favorite) Goodwill Games, where PBG buys thrift store games and "reviews" them. (A fun one is GG6! )

His Let's Play channel, PBGGameplay, is also quite popular, with its own series-es......
SpaceHamster is a friend of his and co-plays in the PBGG mini-channel "PB & JEFF! " A few gameplays they've done are Undertale, Hotel Mario, and Game & Wario.

Peebs has two dogs, Luka & Azura (previously Namira) and two ferrets, Pixel & 8-Bit.
BAdd New Item