Top 10 YouTubers with the Most Annoying Voices
bugger
The Top Ten
1
Jacob Sartorius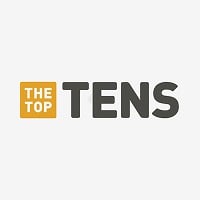 Jacob Sartorius was born in Oklahoma. Jacob is a singer known for his top 90 hit Sweatshirt, which amassed over a million YouTube dislikes in less than a year, and other singles ABC remix and musical.ly clips. Jacob Sarorius has a YouTube, Twitter, Instagram, and other Social Media.
His fanbase are girls age 8-14 he CAN NOT sing his fans always defend him like he is the best blah blah his only famous because of vine his really name is Rolf lol
God kill me. Every time I hear, "Sweatshirt" I want to die.
Does he still wear braces? - ModernSpongeBobSucks
Most annoying voice in history
V 9 Comments
2
Fred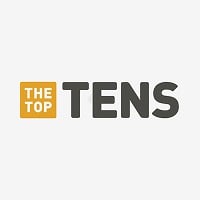 How can he not be on this list when he has a helium voice and hasn't hit puberty I watch him when I was younger just saying.
How could it not be
Should be Number 1 - christangrant
I'm younger than him and I have a way deeper voice
V 4 Comments
3
Chills
The videos are good. He just needs to not speak or hire a narrator. He probably thinks he sounds good but his awkward and outright annoying voice ruins otherwise good content.
He makes enough money to hire someone who can actually narrate. Deflated lung or not, TOP15s loses so many views on the videos Chills narrates.
He sounds like the male equivalent of a Valley girl, and I don't understand why he can't seem to hear his emphasis is just annoying.
The fact that he fails to take any criticism only makes him worse. I'd rather listen to nails on a chalkboard than him.
V 23 Comments
4
Annoying Orange
Should be Number 1
Really? This is MADE to be annoying, cut it slack.
He's #1
5
MattyBRaps
I hate his voice and his songs. Sarah Grace is Cute
Really can't rap. At all. - bugger
6
LeafyIsHere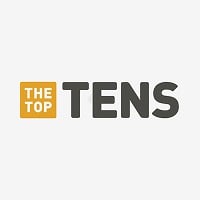 No leafy's voice isn't annoying I mean what just no it's not
Sounds like someone is smashing his ballsack
7
StampyLongHead
He is probably the most annoying YouTuber ever. (Not just because of his British accent, British accents are awesome) - Brobusky
KILL ME - ryan
SO ANNOYING, KILL ME! :(
8
popularmmos
They should take Pay off he sounds normal not like Jen
I really dissagree with this, Pat has a voice of a normal human, TAKE HIM OFF THE LIST!
9
Bridgette West
Why wasn't she on this list? All she does is say BRIDGETTE WEST HEARE! at the beginning of her overweight boyfriend's vlogs. - railfan99
10 Sky Does Minecraft
The Newcomers
?
Ali-A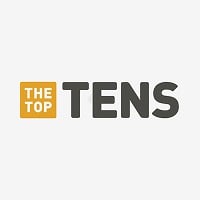 LOOK AT DAT! - B1ueNew
?
Bijuu Mike
Gives me a headache to be honest
The Contenders
11
DanTDM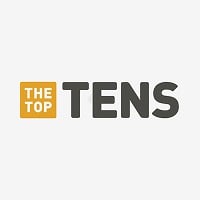 How come PewDiePie has over 50 mil- oh wait, he has bots. - Catasquote
I really dispise this human
No. No. No. His OLD voice was monotone, but compared to his new voice, he's AWESOME! So take him off this list.
NO THIS IS SO STUPID! THIS SITE SUCKS! DANTDM IS A VERY GOOD HUMAN BEING AND TRIED VERY HARD TO MAKE GOOD CONTENT! HIS VOICE IS VERY BEAUTIFUL I THINK! I LOVE IT! WHEN I WAS SMALL I ALWAYS WATCHED HIM AND I STILL LOVE HIM! GUYS DON'T TRUST THIS LIST THINGY! AND ALSO IF HE'S VOICE IS SO ANNOYING AND HE GOES ON THE LIST HOW COME THAT HE HAS 17 MILLION SUBSCRIBERS! HUH? YA THAT'S WHAT I THOUGHT!
12
Top15s
Worst narrator ever. I can't watch any of the videos because of his voice.
Why does he have to stretch every word like it's a question? It's physically painful to watch. Hisvoice itself is fine but the intonation and pause need some major work.
Your voice is weirdd
13
Smike
Annoying voice. - bugger
14
GamingWithJen
I just switch videos if I hear her voice - bugger
15
FGteev Duddy
My son loves watching this channel but I cannot tolerate listening to the dad's voice. And they're all way too hyper! I guess they behave that way to appeal to kids but it's annoying after awhile.
Fgteev is bad, but the worst family member is "Duddy" (aka Vincent). His voice is torture-Vestalis
No
16
Misha
I PLAY POKEMON GO EVERYDAY. - Catacorn
I PLAY POKEMON GO EVERY DAY! I PLAY POKEMON GO!
*GAG REFLEX*
Ugh
17
SSSniperwolf
I don't understand how someone could think she has an annoying voice!
18 BereghostGames
19
Aphmau
Ugh! Very annoying voice. - bugger
20
Baby Ariel
What is she doing here.
21 Filthy Frank
22
Tana Mongeau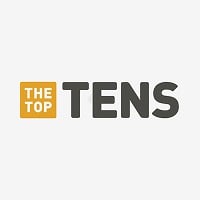 23
TheyLoveArii
Ugly bad voice - bugger
24
Jojo Siwa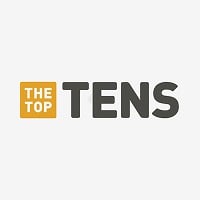 She is a jerk
and a bragger.
She tries to make people jealous
25
Zoella
Fugly ass, don't h8 cause I'm 8. and no I am not a gay. PEACE
26
The Game Theorists (MatPat)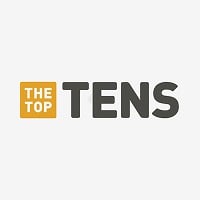 The Game Theorists is a YouTube channel that centers around gaming. They have shows such as: Game Theory, The Science of, Sidequesting and Digressing, Crossover, Game Change, Culture Shock and a Brief History. This channel is mainly argued against for their game theory content.
His voice isn't annoying. - LordDovahkiin
27
CookieSwirlC
Can she just shut up now!
I hate this stupid girl
28
Justin Bieber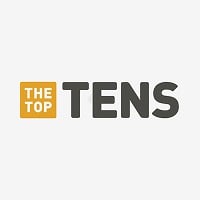 Justin Drew Bieber (born March 1, 1994) is a Canadian singer, songwriter, and record producer. He currently resides in Ontario, Canada and is Christian. He is the son of author Pattie Mallette. ...read more.
First of all: Justin is a singer, NOT a You Tuber!

Second: He doesn't have an annoying voice.

Third: At least Justin has REAL talent than an annoying vine stars, Dr Phil guests, reality stars, You Tubers, bloggers, etc.

Fourth: Justin has a heart of gold.
29 Cutiepiemarzia
30
Typhoon Cinema
FNAF MILKER - ryan
31 Super Minecraft Kid
32
EvanTubeHD
Most selfish youtuber
33
bubblepopkids
Most anoying high pitch voice ever
34
Anime America
They talk rubbish about mah boo Alois Trancy! When I started to watch Black Butler and Love Alois I stopped watching Anime America!
35
Pink Sheep
TEXT TO SPEECH VOICE - ryan
36
semandoe
He is not creative and he says American so says "go ahead" so often and his entire channel is clickbait. Every time I hear his voice, I feel sick
37
GradeAUnderA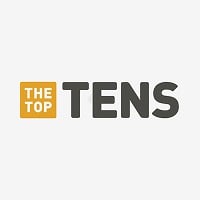 He might have some good points here and there but he outshines all other annoying ass voices on youtube.
38 Riley J. Dennis
39
James Charles
He is confident and nice, but that kind of videos aren't my style. I have seen some of his videos with guests and he is super nice to them but I personally don't like his videos.
40 Da90sKidShow
41 PurpleShep
42 Omission
43
PewDiePie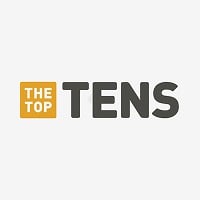 Felix Arvid Ulf Kjellberg, better known by his online alias PewDiePie, is a Swedish web-based comedian and video producer, best known for his Let's Play commentaries and vlogs on YouTube. He is known for being the most subscribed-to YouTuber on the website, earning over 60 million subscribers. ...read more.
Before his voice was normal, but now it seems like he's forcing himself to laugh and he sounds like an old choking Swedish man. I wish that didn't happen.
One of the most annoying humans to ever exist.
His laugh is like
haha HUH haha HUH haha HUH
It sounds like he is dying
44 JerBear
45
Brittany Venti
Her voice is really annoying.
46
Blackpanthaa
He needs to stfu
47 TheMysteriousMrEnter
48
Schmitty
Mindasai konichiwa I am schmitty chan desu but you can call me sashimi chan because I think I'm japanese and I read enemy and minga and japanese is my new gender and I like am very fluent in japanese I know konichiwaâ€"

Bitch, everyone knows konichiwa.
49 Crystal (Plushtimewins)
50 MrRatSuper
PSearch List
Related Lists

Top 10 Most Annoying Youtubers

Top Ten Most Annoying Male YouTubers
Most Annoying Minecraft YouTubers of All Time

Top Ten Most Annoying YouTubers with Over 2 Million Subscribers
List Stats
300 votes
52 listings
2 years, 44 days old

Top Remixes
1. Fred
2. Annoying Orange
3. Jacob Sartorius
christangrant
Error Reporting
See a factual error in these listings? Report it
here
.