Top Ten YouTubers You Would Love to Meet
You love to watch them, but who would you want to meet?
The Top Ten
1 Matt (Matthewpatrick13)
2 Harley (EpicMealTime)
3 Jordan (CaptainSparklez)
4 Peter (ERB)
5 Lloyd (ERB)
6 Rhett (Rhett & Link)
7
Link (Rhett & Link)
I can't believe Rhett and Link made it on this! But in my opinion I would rather meet link then Rhett I dunno why
8 Anthony (Smosh)
9 Matt and Pat (Two Best Friends Play)
10
Troye Sivan (Troye Sivan)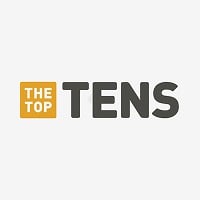 Troye Sivan Mellet, better known as Troye Sivan, is a South African-born Australian singer, songwriter, actor and YouTuber.
The Contenders
11 Austin (PeanutButterGamer)
12 Lia (LiaMarieJohnson)
13
Hunter (Dookieshed)
Wow, this guy would be awesome to meet. I made the list and put on 26 people, but didn't think of this guy.
14 Ian (Smosh)
15 Jack (JacksFilms)
16 Toby (Tobuscus)
17 Benny (TheFineBros)
18 Rafi (TheFineBros)
19 Justine (iJustine)
20 Ian (SSundee)
21 Iman (ALPHACAT)
22 Joe (MysteryGuitarMan)
23 Grace (DailyGrace)
24 Lucas (LucasAndJenny)
25 Jenny (LucasAndJenny)
26 Josh (TheJWittz)
27
Jenna (JennaMarbles)
Are you kidding me? I would do anything to meet Jenna Marbles. She is so gorgeous and funny, I love her so much! I think that I would like to meet either her or Lia Marie Johnson - they are both lovely!
28 Bethany (Macbarbie07)
29 Jared (ProJared)
30 Tyler (TylerOakley)
31 Catherine (ANewHopeeee)
32 Jeff (SpaceHampster)
33
Cameron Dallas (TheCameronDallas)
He is super hot and nice and I feel like I know him and I'm not a stalker or a giant fan but the way I think about him is different he is sweet to his friends and never wants to hurt feelings
34 Adam (Skydoesminecraft)
35 Jack Strini (Craptasticjack)
36 Nate (NateWantsToBattle)
37 Felix (Pewdiepie)
38
Bart Baker (bartbaker)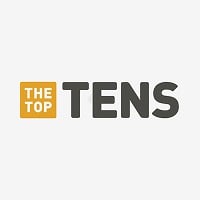 Bart Baker is an American entertainer, web-based comedian, video producer, singer and parody artist. He is best known for making parody videos of notable songs, which he posts on his YouTube channel.
39 Robert Benfer (KnoxsKorner1)
40
David Harms (DusDavidGames)
He is sponsored by Acer and Logitech so he gives nice stuff and gear.
41 Shane (ShaneDawsonTV)
42 Daniel (OfficialNerdCubed)
43 Mitch (BajanCanadian)
44 Martyn (Inthelittlewood)
45 Freddie (Freddiew)
46 Adam (Swimmingbird941)
47 Jon (JonTronShow)
48 Chad (LewToons)
BAdd New Item
Related Lists

Top Ten Singers You Would Love to Meet

Classic Video Game Characters You Would Love to Meet in Real Life

Male Singers You Would Love to Meet
Characters You Would Love to Meet in Real Life
List Stats
48 listings
5 years, 5 days old

Error Reporting
See a factual error in these listings? Report it
here
.