New Remixes
Remixes
Lists
Posts

Best Disney Channel Animated Series
1. Miraculous: Tales of Ladybug & Cat Noir
2. Star vs. the Forces of Evil

ChatNoirFan18

Greatest Classical Composers
1. Johann Sebastian Bach
2. Wolfgang Amadeus Mozart
3. Antonio Vivaldi

Somedude8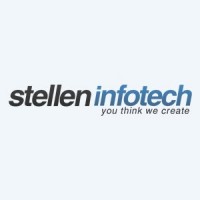 Top 10 Drupal CMS Development Companies 2017
1. Stellen Infotech
2. InternetDevels Company
3. Iniz Solutions

joehartbrown
Top 10 Movie Characters That Most Deserved Their Deaths
1. The Dutch Businessman from Hostel (2005)
2. Judge Claude Frollo
3. Scar

RadOn
10 Best Dragon Ball Z Fighting Games
1. Dragon Ball Z: Budokai 3
2. Dragonball Z Budokai Tenkaichi 2
3. Dragon Ball: Xenoverse 2

GokuKillsSupes
Top Ten People/Characters Who Should Date Therandom
1. BarneyTheDinosaurRocks

TheYoshiPyro64
Top 10 India Classifieds Sites
1. VooClick.com
2. OLX
3. Quikr.com

azeemads

Top Ten Best Male DC Superheroes
1. Batman
2. Flash
3. Superman

LifelessKid

Top Ten Best Marvel Female Superheroines
1. Rogue
2. Storm
3. Jean Grey

LifelessKid

Top Female DC Comics Characters
1. Black Canary
2. Batgirl
3. Big Barda

LifelessKid
Home Decotation
1. Interior Desigen
2. Building Contractor
3. Renovation

rameshwer
best Edward Lee Novels
1. City Infernal
2. Flesh Gothic
3. Brain Cheese Buffet

germshep24
Top 10 Movies People Think You're Weird If You Don't Like
1. Mean Girls
2. Clueless
3. A Cinderella Story

DynastiSugarPop
Top 10 Facts Pundits Overlooked During the 2016 Election
1. Charisma wins!
2. Trump's approval rating was bulletproof
3. Trump was only slightly behind

marmalade_skies
Best Rap Songs
1. Stan - Eminem
2. Let Me Ride - Dr. Dre
3. Nuthin' but a 'G' Thang - Dr. Dre

footballanytime
Most Underrated Metal Songs
1. 115 - Elena Siegman
2. Halo - Machine Head
3. Mind Control - Slayer

christangrant

Best Deathcore Bands
1. Carnifex
2. Whitechapel
3. Between the Buried and Me

AngryByrd
Most Ghostly Sounding Metal Songs
1. The Oath - Mercyful Fate
2. The Spider's Lullabye - King Diamond
3. More Than Pain - King Diamond

Metal_Treasure
Most Annoying Moblie Games
1. Game of War
2. Angry Birds
3. Clash Royale

christangrant
Best Australian Tennis Players
1. Roy Emerson
2. Rod Laver
3. Lleyton Hewitt

ParasN2000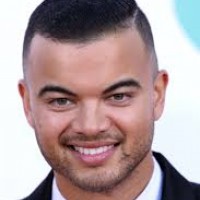 Best Australian Solo Artists
1. Guy Sebastian
2. Sia
3. Jimmy Barnes

ParasN2000
Top Ten Minecraft Youtubers
1. Flakeybisquik
2. cdwc25‎
3. Perfectly Squared

siguy
Top 10 Metal Songs with the Word 'dead' in the Title
1. Dead Skin Mask - Slayer
2. Wake Up Dead - Megadeth

christangrant
Most Underrated Female Singers
1. Kitty Wells
2. Jessie Ware
3. Nicole Scherzinger

NiktheWiz

Best Rock Bands of All Time
1. Slipknot
2. System of a Down
3. Gorillaz

kirathecreator
Best Songs Off U2's the Best of 1990-2000
1. Beautiful Day
2. Miss Sarajevo
3. One

ParasN2000
Top 10 Metal Songs With Numbers In the Title
1. One - Metallica
2. Hangar 18 - Megadeth
3. 5 Minutes Alone - Pantera

christangrant
Worst Games from Ea, Activision and Ubisoft
1. Dungeon Keeper iOS
2. Ghostbusters (2016)
3. Tony Hawk's Pro Skater 5

christangrant

Best Rappers of All Time
1. Kid Cudi
2. Tyler, The Creator
3. Notorious B.I.G.

kirathecreator
Top Ten Reasons Why the Foxy Fandom Should Stop (Some of Them Anyway)
1. Foxy's Not A Good Guy.
2. Almost All Of Them Need To Learn The Meaning Of Opinion.
3. Foxy's Not Hot. He's An Animatronic That Wants To Kill You.

Ultron123
Top Ten Worst Electronic Arts Games
1. Dungeon Keeper iOS
2. Madden NFL 25
3. Need for Speed (2015)

christangrant

Top Ten Best Dog Breeds
1. Shiba Inu
2. New Guinea Singing Dog
3. German Shepherd

kirathecreator

Top 10 Celebrities You'd Want As a Friend
1. Kelly Clarkson
2. P!nk
3. Lady Gaga

NiktheWiz
Best Movies of All Time
1. Zombieland
2. Pineapple Express
3. Superbad

kirathecreator
Top Ten Observations About Men
1. Real men don't love the most beautiful girl in the world. They love the girl who can make their world the most beautiful
2. Men making love is like having a bank account. They lose interest when they withdraw
3. Men are like wine: some turn to vinegar but the best improve with age.

Britgirl

Most Popular Songs of All Time
1. Thriller - Michael Jackson
2. Bohemian Rhapsody - Queen
3. Imagine - John Lennon

ParasN2000
Best Songs on Jon Bellion's the Human Condition
1. Hand of God
2. Morning in America
3. 80's Films

WonkeyDude98

Top 10 Metal Songs with the Word 'Ghost' in the Title
1. Ghost Love Score - Nightwish
2. Ghost of Perdition - Opeth
3. Ghost of Freedom - Iced Earth

Metal_Treasure

Best Websites
1. Youtube
2. Google
3. TheTopTens

Gabriola

Best Technology Related Companies
1. Microsoft
2. Apple
3. Google

MusicMovieMinecraftMe

Top Ten Greatest Sports
1. Running
2. Basketball
3. Sprint Car Racing

Gabriola
Best Songs Off AC/DC'S the Razor's Edge Album
1. Thunderstruck
2. Money Talks
3. Are You Ready

christangrant

Top 10 Metal Musicians Born Under the Pisces Zodiac Sign
1. Steve Harris - Iron Maiden
2. Tony Iommi - Black Sabbath
3. Adrian Smith - Iron Maiden

christangrant

Top 10 Metal Musicians Born Under the Virgo Zodiac Sign
1. Dave Mustaine - Megadeth
2. Rob Halford - Judas Priest
3. Scott Travis - Judas Priest

christangrant

Top 10 Metal Musicians Born Under the Leo Zodiac Sign
1. Dimebag Darrell - Pantera
2. Bruce Dickinson - Iron Maiden
3. James Hetfield - Metallica

christangrant
Top 10 Rock Albums of the 2000s
1. American Idiot - Green Day
2. A Rush of Blood to the Head - Coldplay
3. Hybrid Theory - Linkin Park

ParasN2000
Best Rock Albums of the '90s
1. Nevermind - Nirvana
2. OK Computer - Radiohead
3. Innuendo - Queen

ParasN2000
Top 10 Rock Albums of the 80s
1. Back In Black - AC/DC
2. Metallica (Black Album) - Metallica
3. Appetite for Destruction - Guns N' Roses

ParasN2000
Top Ten Most Inspirational Songs of All Time
1. Don't Stop Believin' - Journey
2. Livin' on a Prayer - Bon Jovi
3. Forever - Chris Brown

Zakattack2
Best Rock Albums of the '70s
1. Dark Side of the Moon - Pink Floyd
2. Led Zeppelin IV - Led Zeppelin
3. Rumours - Fleetwood Mac

ParasN2000