Best Brands of Mountain Bikes
Remember when you were a kid jumping off curbs and plowing through puddles on your bike? How sweet was that And now things are even better. You can really get dirty, hit some serious jumps, and bomb down hills your mom never would have let you attempt back then.

Of course all that modern requires that you have a ride that is up to the challenge. Mountain bikes today are amazingly well engineered. They are so much lighter, stronger, and smoother than ever before so when you get a good mountain bike, your ride works for you instead of against you.

Deciding which bike to get isn't necessarily an easy decision. There are a lot of quality brands out there and you'll need to find something that fits your budget. Ultimately, the best thing you can do is get out and test drive a variety of models so I can't recommend that you use this list of best mountain bike brands as the ultimate authority on what to buy. Instead, use it as a good starting point that will end with you having great toy you can use to tear up the trails.



The Top Ten

1 Giant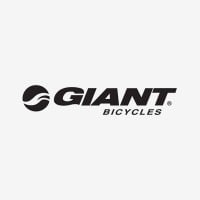 Giant Manufacturing Co. Ltd. is a Taiwanese bicycle manufacturer that is recognized as the world's largest bicycle manufacturer.
Just got the 2014 Giant Revel, and compared to my 2012 Revel, it takes my cycling to an Amazing level, I could never imagine. For the price of only R4999 I could not have asked for a more amazing piece of machine than this bike, smooth on the incline, and super fast on the descend, if you don't believe me, try out giant, there's no comparing... My first bike as a GT Avalanche 1.0, great bike, but giant's smooth feel, smooth acceleration, I just don't want to drive any other bike.
I don't love these list where it is no contest. This is one of those lists. Obviously, Giant wins in every category when it comes to biking
Have owned a Giant Mountain Bike since 1995, and have Never had any problems with it. Have ridden it in Michigan on Ski trails in the Spring and Summer, and I have suffered more than the bike ever did. Also have ridden it in light snow in the winter, and it is great. Yes, it was expensive, but am glad I spent the money. If I had purchased a less expensive bike, would have had to of replaced it at least once, if not more.
I have a giant atx series a low end one but nothing I mean nothing out performs a cro moly frame but maybe titanium maybe u can keep all your stiff carbon or aluminum frames they might transfer power the best but nothing beats the riding feel of cro moly steel its lively feel is second to none I been riding and building mt.bikes for 30years and to all u guys saying the bike shifting is amazing on a giant well giant makes some of their parts but mostly just the framework the parts are mostly shmano or sachs giant really can't compete with shamano or sachs they are the leaders in the gearing system so I laughed when I read some of the comments that the giant bike shifting is any better or the braking system because they really only make the framework. But when u put the right mix of parts on a giant frame the bike rides like no other giant frames are the best hands down.
Visit Website
2
Trek

Trek Bicycle Corporation is a major bicycle and cycling product manufacturer and distributor under brand names Trek, Electra Bicycle Company, Gary Fisher, Bontrager, Diamant Bikes, Villiger Bikes and until 2008, LeMond Racing Cycles and Klein.
I may only be a lightweight girl but in my opinion it makes a bike harder to fit me properly. I tried a Mongoose, Diamondback and a Huffy and they could not be adjusted to give me a good ride. My Trek came to me perfectly tuned for my frame and weight. Believe me I am hard on it and it gives me a smooth ride without wearing me out. The Huffy especially gave me blisters and made me sick of riding I never thought a brand of bike would make so much difference but I learned that fit is everything. Even after many miles of hard riding I want to keep going. Trek sold me, I love mine and will never own another brand if they paid me to ride it.
I have a Trek 8.4 DS. Nothing but trouble with this bike. I have had problems with the chain slipping and actually caused two wipe outs. I ended up having to replace the rear cassette and this cured the chain slipping issue. I have always struggled with the brakes as well. They are hydraulic disc brakes and chatter and squeal. They do not stop anywhere near as well as they should. I also have received a recall in the mail, and when I called, the Trek dealer said not to ride my bike until I get the recall taken care of. They said it will take 3-4 weeks to get a new fork and replace it. I ride daily, and now they are telling me I will be without my bike for the rest of July and part of August! Stay away from Trek, the worst bike I've ever owned, and now I see they have the worst service as well!
I'm from Philippines, I have a great experience with this two brands the specialized and trek, both hardtail. First, I own specialized which gives me a smooth ride. But, after using for 1yr 4mos and 8days, I notice that the base part of my specialized body has a small crack, which is not good for me. Then I planned to buy a new one to replace my specialized body, I choose two brands trek and bianchi. I ask the owner of the store, which one has a good quality. He said, that both body have good quality in terms of weight. Bianchi, is like your biking in the mud. While trek has a good performance and high quality. No doubt, I choose trek 6500. And I never regret choosing my trek, now I'm using it for 2yrs and 22days.

Thank you trek bicycle company, you are the most reputable company in the whole worldwide... Keep up the good work guys...

By the way, I'm 5'8", 23y. O and male...
Last January 2014 my brother is itching to buy a bike so he took me along, he had his eyes on Cannondale Trail 6 while I opted for a more cheaper brand (SGM). We have no idea what to look for in a bike. We basically judge it by the way it looks.

When we got to our LBS we asked for the bikes we had in mind. The Cannondale sure look awesome while the SGM is somewhat pale in comparison. I don't know maybe it's just the color. I hesitated. I could not fully convince my self that this is what I want. May gaze wondered around the shop, and there she is perch above in a corner, she looked so bright. Her yellow frame looked so fresh amids the blacks, whites, blues, and reds of the other bikes around her.

The shop owner then said that the Trek 3500 is a good entry level bike and that she have a 3500 for her self. She also added that the brand it self is a guarantee that it is a good quality bike. I was sold.

It has been months since I first got my 3500 we have been to many ...more
Visit Website
3
Specialized

Specialized Bicycle Components, Inc., more commonly known simply as Specialized, is a major American brand of bicycles and related products.
I bought my first mountain bike in 1991, specialed rockhopper with no suspension. Put a lot of mikes on that bike. Upgraded to a specialized comp elite with full suspension in 2010. WOW What a Revelation. should have upgraded to full suspension bike a decade ago. Riding position is more upright and I go down trails faster with less fatigue. Have put several thousand miles on bike with only a broken spoke. Never left me stranded. Only one flat! Hit a rock too hard. Will buy another specialized and recommend one for my son. by the way does anyone like the new 29ers? I rode one and is not as much fun? It is faster but I feel disconnected from the trail. It will roll over rocks that would send me over front of the bike.
Been on a specialized since I was 7! Hot rock to rock hopper to another rock hopper, they just took all the abuse and crashes as I was growing up and acting reckless, then I finally got a full suspension stumpjumper and that's when my riding really took off! I completely thrashed my stumpjumper from 7th grade to my freshman year in college! And nothing ever broke! Just kept going and going, dominating trails. That's when I realized that specialized bikes are bulletproof. Now I'm on a Pitch pro and it is the best bike I've been on, besides the 2011 Enduro (trying to get one soon haha) My buddies have Santa Cruz, Yeti, Giant, and Trek but my specialized feels like it climbs better and descends like a champ! They still can't keep up;) Specialized knows how to engineer bike frames! There's a reason so many people have them and love them. People that don't like specialized bikes probably never owned one.
If we're talking hard downhill, I would never choose anyone else other than Specialized, the bikes are quality they maintain a level of durability while staying mobile. Another factor to consider is Specialized, growing in popularity is now producing more parts, it seems irrational to pay higher for labour fee's and what not when getting your bike repaired, parts can be bought cheaply through websites such as ebay, you could save yourself a large amount of money in the long run.
I ride a 10 year old Specialized P3 that's been through hell and back. When I was younger, I stuck a single speed and all the kid components on it and did nothing but thrash it off jumps and huck it off cliffs, and once even had a head on collision with a dirtbike that was travelling ~40 kph. After going through numerous sets of aftermarket parts, the good ol' specialized frame is still running strong, with the exception of a slightly worn out crank case from me neglecting to replace a crackling BB for too long. All in all this thing is a warrior, and the only complain that I have would be that the headset is made of tissue paper.
Visit Website
4
Santa Cruz

Santa Cruz Bicycles is a manufacturer of high end mountain bikes based in Santa Cruz, California. They sponsor the Santa Cruz Syndicate, a downhill racing team.
I have a fully customised Superlight. The frame is a decade old now and still commands admiration from many people. I have some high end kit bolted to it and with a total weight of just a fraction over 11kg it flies along dirt track and climbs like a mountain goat. Killer bike and still smashes many newer models from the bigger manufacturers.
Top 10 here reflect mainstream--e.G. ignorant--perspective. Nearly all serious mountain bikers would put Santa Cruz near the top (if not the top), while Marin and Kona make very mediocre product, to say nothing of the industry giants who put out a lot of crap, besides their top of the line bikes.
The Quality and Engineering put into my Santa Cruz is incredible and when you look at the Design and Style this bike has over the competition, there is no competition. Anyone can attach the best components to there frame. Santa Cruz's frames are in the top 4!
Santa Cruz all the way. I've also got a Marin, a Giant & trek but nothing comes close. The geometry of the 2013 Superlight frame is superb & single pivot is easy to maintain in the muddy slop here in Yorkshire UK. Don't be fooled by the name it's built like a tank!
5
Cannondale

The Cannondale Bicycle Corporation, is an American division of Canadian conglomerate Dorel Industries that supplies bicycles.
Trigger-1 (29r). Efficient climber and smooth DH rider; all with a flip of a switch on the handle bars and push of a button on top of the Lefty. In addition, can change seat position from full extension on a climb to 'down in between the front and rear wheel' with a push of a button; sense of lower center of gravity.
Started with a Cannondale Super-V Full Suspension for 'donkey's years'. All aluminum and great bike for it's time; AKA - Old Faithful.
I have a Jekyll 3 2016, which I got last month. It's not so much time, but I've already understand that the age doesn't matter because is simply monstrous.
I have a Cannondale Trail SL4, love it love it love it! You can't beat the frame. It does so much more than hold the parts together. It makes you comfortable which is what I checked with diamond back, specialized, Giant, GT, Scott, Marin, Novarra, and so many more. Cannondale jumped out at me as being so comfortable and rugged. I have so much control and feel like I am on a magic carpet ride. Parts are from good to great. No regrets.
American company that actually makes all its own bikes rather than outsourcing to other brands for manufacturing. They innovate and break the mold whenever possible in a meaningful and well thought out way. Stick to their roots and don't chase the fancy new trend just to jump on sales. They stick to tradition and what works for them.
6
GT

GT Bicycles designs and manufactures road, mountain, and BMX bicycles - originally in the United States, and now as a division of Canadian conglomerate, Dorel Industries, which also markets Cannondale, Schwinn, Mongoose, IronHorse, Dyno, and RoadMaster bicycle brands; all manufactured in Asia.
The name says it all with the exception 01 to 06 when pacific cycles bought the Gt company, since they had made poor management choices that put Gt cycles in debt. But later on pacific cycles were bought out as well, and most think because the holding firm made this transaction only for the sole purpose of only keeping and reinventing Gt bicycle name and started the ball in the right direction with incredible craftsmanship placed into mountain bikes and trials bikes and then BmX as well as freestyle. Maybe I'm stupid for placeing them number one, but since I was young the name has never done me wrong so for that they will have my lifetime support.
Each frame look beautiful, switches between gears seemlessly, is perfect for just enjoying some wonderful trails, and has a version for everyone. they are true mountain bikes with high quality statistics and I don't understand why anyone would prefer another brand. I worked at a bike shop and had to fix up to 30 bikes on the daily, most from crappy walmart brands and never once did I see a GT in for anything other than upgrades or a simple tube change. We also hosted trail rides and the moiuntain bikers I knew only had good things to say about this brand. If you know your bikes, you choose GT.
I have an 8 year old Avalanche 3.0 and its barely gone wrong, when it has it has been due to me neglecting it a bit. Everything bar the seat (for comfort reasons) is the same as it was when I bought it. The colour and decal design hasn't really dated much and the shape of the frame is the same as it is on the new bikes.
Despite being made from aluminium I find it noticeably (but not much) heavier than my friends Giant bike of similar specification.
Would happily recommend this brand to anyone
I have a 2006 Aggresor, it has done me well and it is a great bike. Despite using it to tackle full sus trails, it is still in great condition and normally runs smoothly.

I am soon receiving a GT Avalanche (Hardtail) which I am hoping since it is a higher end model, which will perform even better than my trusty Aggresor does.

If you were to buy an MTB with as good specs say from the likes of Specialized, you would have to pay almost twice the price. Great value for money.
GT are a great bike make and I would recommend them to anyone who enjoys Mountain Biking.
7
Kona

Kona Bikes is a bicycle company based in the Pacific Northwest. Founded in 1988 and still owned by Dan Gerhard and Jacob Heilbron in Vancouver, BC, their World Headquarters are located in Ferndale, Washington, with Canadian distribution offices in Vancouver, and European distribution offices in Geneva, ...read more.
I have ridden mountain bikes since '95, and my first real bike was a Kona Cinder Cone. Since then I have had a lot of bikes in between and went back to Kona after being not impressed with other brands. The difference is Kona is very careful on the geometry of all their bikes, and often the only difference between a lower end bike, and top end is the componants, but the rest of the bike is the same. This makes for amazing value. The big guys like Trek and Giant make crap bikes on the low and.. And no matter how much you try to upgrade them.. They will will always be crap bikes. This is not so with Kona. You can take a $800 bike, and change the drivetrain and fork, and have the exact same bike as a $1300 race ready bike.
This is the best brand. I'm from Mexico and it's complicated to get a Kona, but once you have get it you're gonna love it. This brand offers the best relation price - quality product, you should check what offers Kona in the same range of price before buying another bike, because you always gonna find a better bike por the same price. Also Kona always is innovating, and other brands only copy the designs that Kona and others are doing. Oh and don't forget the Africa programs that Kona is making. Sorry about my English writing. I hope it works for new cyclist.
I recently bought a 2005 Kona Kula Deluxe frame to use as a second bike. Built it to a good spec with a more modern twist.. 10speed,shorter stem with wider bars etc. WOW.. What a frame, if it where an animal it would be an Antelope or a Gazelle. It accelerates super quick and I can feel everything through the bike from what the tyres are rolling over. It is so good I've just fitted,at great expense, a set of 2014 Rockshox SID 100mm forks as it was crying out for something better than I had in the
Parts bin. Now it is fantastic, I don't think today's hardtails come close to the performance of what was made 10 years ago. I can't comment on the later frames(2008 on), mine is the Easton Ultralite Race alloy. Well done
Kona.
Great bikes, lots of fitment options, and they're built beautifully. I started off with a Giant Rainier (which I really liked), but when I graduated to a Kona Kahuna, the difference in both weight and usability was palpable. But... Buying a bike is a lot like buying a suit - it's not just about fashion, it's about the quality of the material, the quality of the accoutrements (i.E. the componentry), and MOST IMPORTANTLY, the fit.
8
Scott

+99 I don't wanna talk down on other brands but eventually you have to compare.. I had a FUJI Nevada 1.4 for about 11 months and I was really disappointed, it for weighing heavy and having lower-end components of different manufacturers and for its not so cheap entry-level price I expected more from a Japanese US company merger. So it brought me back to my first ever MTB brand SCOTT. I have a Scott aspect 930 29er and all components are shimano most of it deore which is a given being a entry-level MTB and the Suntour XCR fork is remotely BLOCKABLE thank God! Very light awesome aesthetics and got a discount really awesome I've been rocking the hills here every weekend in Rome Italy for 2 months now
I compare and narrow things down before buying anything. I've had all different brands over the years and recently bought a SCOTT. The Quality and the components you get way exceed a lot of these in this list. 2 of these brands shouldn't even be on this list let alone the top 5.
Great bikes. I am supprised how light they could make a alloy full supsension large frame 29er clocking in at 12.7kg (the Spark 950 2014 model), the stiffness is also remarkable. This really amazes me as my previous 26er hard tail (also alloy) weighted 15.6kg large frame (Titan Sport 2013). They definitely know how to produce great quality products their customers can be proud of riding.
I spent 3 weeks searching for the perfect bike and Scott and Giant seeming strides above the rest! The Scott edging it due to the utter smoothness and perfection of gear changing. Not suprised to see Trek up there cus I hear Giant are making their frames? But yeh Scott gets my vote!
9
Yeti

I have 2 Yeti bikes, a Big Top 29er hardtail and a ASR all carbon 29er full suspension. I've ridden mtn bikes for about 20 years and owned a bunch of the other brands mentioned on this list. Read the bike magazine reviews, Yeti is generally the top pick. The other brands make all types of bikes, but Yeti makes ONLY mtn bikes. If you can afford a Yeti, you simply will not regret it.
I have owned Giant, Bridgestone and multiple Specialized bikes - all good, but once I owned a Yeti there was no turning back. I am on my second Yeti and they are simply amazing - I can do things on that bike that I could never do on mass produced brand bikes.
Probably 8th on the list because the general public knows the high production brand names before they know the high quality brand names. (More people have heard of McDonalds versus McCormick and Schmick's, but I know where I'd rather eat).
All these other brands are big market brands that have literally broken in my years of experience. This inclufe Specialized and Trek. Thsee comanors are actually horrible. Yeti is manufactured in the USA to such a high standard. Its unbelievable. Cannondale is pretty good though.
10
Pivot

There are many "top" bikes / brands out there now. In each price point or category its hard to find a bad bike. And often bikes appeal to different people for many reasons. After almost 50 years of riding, I have found the Pivot brand to be my go to equipment for everything from DJ to XC to trail, park and DH. Quality, technological advancement, and customer support have been stellar. Would be top of the list for me, as I owned, ridden, and enjoyed almost every brand on the list. But for the past several years they have remained my favorite overall ride.
looked @ pivot's first then looked @ the price; well can't get that I said. Was looking @ Scott & Spech for Trail work. Knew I wanted light / Fast so I can Bust everyone on the climbs. X.C. The other 2 were great abt to pull the trigger on a Spech xc. Then a PIVOT came up for sale, why not try it out can't be better faster lighter then a spech. However it was. I have NEVER been passed. I Always blow by others on the longer steeper accent's. Thought nothing of it took it 4 granted until a Train came by my local bike/ hike trail that I always see. Could Never come close with this CSX Train. Well it came up behind me the first 6 cars got in front of me, then I Downshifted it was OVER. I built up my speed I started reeling the CSX in. Passed it by keeping that pace 3.5 miles to my prkg lot. Was coming out of a short Trail ride, bike all muddy, stopped to get onto my local flat limestone bike / hike trail. this young guy Flew by me then I pulled out behind him. He was on a nice Red clean ...more
Being a smaller and more boutique brand pushes Pivot down such lists whereas on the merit of technical brilliance, workmanship and most of all, riding experience, it should be sitting on the very top.
I know this list is bad. Pivot needs to be up there with Santa Cruz. They have great quality bikes. Top 1 and 2 brands out there for sure. Obvious that giant is a top mfg of bikes, but that doesn't make them #1. Maybe like 6th.
The Contenders
11
Cube

I have a Cube AMS 130 SL (2013) and it is without doubt the best all mountain bikes I have ever ridden. Although not cheap, it's frame and rear linkage is beautifully made and creates a responsive ride that absorbs small and big hits with ease giving you the confidence to go faster than you would think possible! Awesome components for the money, seriously lightweight and looks amazing! Highly recommend Cube and their German engineering and manufacturing.
I bought a Cube Acid 2013 to see if I wanted to get into mtb rather than road cycling. I have a Trek FX 7.9 full carbon hybrid for my road cycling. I must say my Cube for far less money has made me smile more and has truly got me into Xc riding. This bike is very well built with great components where required and all you need to have a great ride. Would highly recommend a look and test ride.
Fantastic bikes, incredible value for money. My "reaction" is very stable, predictable and comfortable. I also bought some cube clothing and accessories and the attention to detail is perfect. Can say enough about them, highly recommended. (2014)
I have a cube aim sl 27.5 and it's a great bike for beginners and also for pro ( it's a competition line)- The bike have quality breaks and smooth ride with the help of remote speed lock out. It's a ride that will help you understand the perfection on a mountain bike.
12
Merida
GREAT QUALITY AND REASONABLE VALUE!

Just newly bought a 2014 model Merida Matts TFS100 for under $500 and it runs great. Hydraulics and traction were both engineered perfectly, a far cry from my previous lackluster MTB.

I searched and tested several bikes in different bike shops here in Cartimar in Manila, Philippines but only one shop sells a truly suitable MTB for me. That's where I found this Merida beauty.

I'll go back to praising it again. Hehe. The frame is truly sturdy capped off with some stylish graphics and other well-placed cosmetics. Brakes, shifters, wheels and other components were all excellent. What more can I say?

Highly recommended for both starters and professionals.
I recently bought my Merida Big Nine 20D and I'm absolutely in love with the bike because of the ride quality it provides. It's indeed a marvelous piece of engineering: Ultralight, 29" tires makes you feel like a king, superb ride quality. And the 29" tires give a sort of confidence I've never had on a bicycle. I tried other brands before buying it but the big nine completely blew me away with the ride quality.. Big fan!
From 2014 Merida mountain bikes are as good if not better than big name Brands. I've owned many different brands and Merida are now my personal favorite. The quality and performance you get for your money is beyond compare. If you want a great bike buy a merida. If you're a brand snob buy something else for more money and lower quality components.
I have bought 3 Merida bicycles till now and I only have to say that this brand is awesome... You pay the money but you get the quality and equipment, not the name... For example if you choose between the best 2-3 brands and Merida, for same price bicycle,... With Merida you will get better equipment for sure.
13
Rocky Mountain Bicycles

Rocky Mountain Bicycles is a Canadian bicycle manufacturer based in Vancouver, British Columbia. The company was incorporated in 1981, its name a reference to the mountain range that stretches from eastern British Columbia to the southwest United States.
I just bought a soon to be 17 yr old 1999 Rocky Mountain 'Soul' Core series. Color: Magic Yellow.

It was a garage find and it's pure eye candy. It's been stored away and riden very little. All original except the saddle. Literally no dings scrapes or scratches no rust or pitting & that includes under the BB etc. I had to repair a front flat and dial in the front derailleur. Even has the OEM grips with Rocky Mountain embossing, in near mint condition. All stickers are mint and intact including the bike shop sticker from where it was purchased. I'm so in love with it right now. It rides like it has a heart beat of its own. It's such a vintage Jewel that It will be stored in a room where I'll be able to stare at it and admire its beauty. I can't bring myself to ride it and bang it up now after it surviving all this time.
I've riden specialized for years. When I decided for a new 29er I couldn't find a geometry I felt fit. Charles at Trailhead bicycle company in Cleveland Tn. Suggested a rocky mountain vertex, he didn't have my size so I tried the trailhead 29er. It fit so well it could have been made just for me. Because of my size I upgraded my wheels and switched to tubeless for riding here in east tn. I'm 310lbs and I'm 6', when I ride thunder rock at 28 to 35 mph this bike is everything I wanted. Rocky mountain is top shelf!
Bought a 2013 altitude haven't even need any new parts only thing was a brake bleed. Its lasted 4 years nearing 5 without any major adjustments. I'm thinking of upgrading to an either 2017 altitude, 2016 or 2017 element, thunderbolt is considerable Trek remedy is up there too just don't know which one? Price is the only issue with these bikes. Otherwise very well made take it over a giant anyday.
Rocky Mountain Fusion - cheap first bike - strong as an ox, not scared of rocks. I rode mine for 12 years on 3 continents in everything from snow to torrential downpour in a tropical typhoon. Also featuring a non-trash Silent Clutch rear hub that lasted 30,000km and several rims, still going strong.

Rocky Mountain ETSX - one of the few truly unique suspension designs not simply ripping off Horst.

RM7, RM8 etc... - just plain wow.
14
Turner
See the above 2 comments.

If you have ridden Turner downhill once, you will agree it is the top 5 bike brands. if you haven't, it may be because you are intimidated by the brand. It is like going to a Ferrari dealership and ask to test drive a 458. Not many people have the guts to do it. But once you have driven a Ferrari, you will understand why it is always the pinnacle in the auto world. Turner is the same as Ferrari, but in the Downhill/ Mountain bike world.
Giant / Trek/ Specialized. Top 3. Bull -shirt! Maybe the one's with the most politicians paid off. Give me a break. You said " BEST MNT BIKE EVER". Not the most affordable. Turner. Ellsworth. Marin. Three best frames. And with top components. Best mnt bikes on the market. Ya! How do you like the truth :corporate "advertising ".
Best bike ever WHAT! Number 88. Right? No corporate paying off. I guess because Target and Wallmart don't have your bikes. RIGHT? Wow. When can we ever trust advertisement? I guess never!
Litterly the best bike I have ever ridden. The geometry is elderly but fantastic and the only reason it isn't in the top ten is because it is not well know.
15
Bianchi
I'm stationed in Japan and the NEX sells is stocked with $300 Mongooses. Had 2 and each went bad. They both easily rusted and neither one had a chance to to taken out on the trails (Which is a shame because there are some good ones out here). I decided to go to a bike shop off base was will to shell out more money for the Kuma. A year later, I'm still in love with this bike and it still looks almost new even though I use it for daily transit and occasional trail riding
I ordered a Kuma 29.1 and it should be here Monday. So after a few rides, I'll give a review. I considered other brands such as Ghost, Centurion, Bergamont, and a few others. But it seems the name on the bike is superficial. Most bike frames are made in China or Taiwan. And the rest is SRAM, Shimano, or chapy. So for about $900 dollars, bikes in that price range are pretty much the same.
It has a solid frame you can imagine. Just purchase the frame standalone and then equip with the best components out there in the market. Those who are looking for clone bikes can consider...
Not known for MTB's, but Bianchi have not shown a lack of knowledge when it comes to their frames. Been riding a Methanol for 2 years now, and it has blown me away. Easily the best bike I have ridden.
16
Canyon
Best STW-ratio of any frame (including Trek, Specialized and Cannondale), excellent value, consistent quality components throughout, anodized frames, great geometry. To sum up, the best bikes in class.
These brand give you TOP equipment and frames for a beautiful price. I have a Canyon AL 6.0 with 3 years of punishment and works perfect. I love it.
I'm thinking of buying a torque frx downhill bike. Cheaper than other brands but gives you top quality equipment and excellent quality components, amazing looks too.
Best looking and quality bikes on the market. The reason they aren't higher is because you can't order them in the US yet. But they are coming.
17
Norco
I own 2 Norco bikes. A 2014 Norco Fluid 7.2, and a 2015 Norco Range 7.3 Carbon. Easily the best bikes I've ridden, and I've spent a fair amount of time on Trek, Specialized, La Pierre, Rocky Mountain, Giant, and Merida. Norco are HANDS DOWN the best I've ridden.
I owned a Norco Rampage and it was a great hard tail bike, I was able to get into jumps, go down on mountains and also use it on the city to go everywhere. Very strong frame and build quality! I would recommed anyone to try a Norco, they should be above on this list!
I had a Norco women's hybrid for a while. That was the best ride, best geared bike I've put my behind on before or since. It went almost 7000km with me over 10 years with almost no maintenance before I broke it's frame. I should have fixed it and gone another 7000km.
Been rocking my Norco MTB for almost a year, durable, excellent looking and absolutely comfortable to ride in any terrain. No complains with my bike and now I'm planning to get a Norco full suspension downhill bike
18
Gary Fisher
I've had two Gary Fishers' across thirty years one if his first and a remake of the same (still have them), and both have been more responsive and had better geometry for climbing and maneuvering than any other mountain bike I have ever ridden after racing for several years and leading bicycle tours all over the country. My colleagues and guests have had the same experience when we would arrive in a destination and given the opportunity to ride a Fisher and then other brands; and the only reason its not #1 in this survey is that other folks haven't ridden them and compared them head to head; as well as, sadly, the brand got subsumed under Trek.
Best is different for everyone but just so everyone's aware- Gary Fisher is Treks "High End Line"- similar to Audi Vs Volkswagen.

Regardless, it took me years to realize how great Gary Fishers geometry is, and Gary Fisher himself was the father of the 29er- don't buy these bikes for specs- buy these bikes cause the company actually knows what its doing and delivers bikes ahead of their time.
My girlfriend big sur has fallen down more mountain and cliffs than I can count. But when it ripped itself off my bike rack at 60 mph on the freeway and suffered only a couple scratches - then I knew it was immortal.
Giant is cheap Asian crap made in a sweat shop by 11 year old laborers. Please buy a quality American Make that supports our Economy. Be cheap with your underwear and your hair plugs. INVEST in your bike.
19
K2
I have worked for a number of bike shops and companies, and spend a lot of time riding. That said, I have tried numerous bikes: Raleigh, Kona, Specialized, GT, Haro, etc. And of all of them, K2 is definitely right at the top. Sometimes they get a bit of a bad rap because of some of their economy lines you find at places like Sports Authority and Dicks. Those are ok introductory bikes made specifically for those companies. However, their primary lines that they sale via The Hub, and other K2 shops is definitively a legit bike.
Can't complain never had any problems in my opinion. My K2 should by I the top 5 not sure what model I have but it's like 5 yrs old and has everything the the other top ten have and is light my top 5 bikes are trek. Giant. Specialized. Yeti and then my K2
Ya k2 is really good. They make strong durable bikes and have pro detail and you can tell a lot of attention is put in to them, if you don't believe me go buy one for yourself.
I love my new K2 for it's age it is still contending up to the new ones on my mtb team. I race XC for my high school and I have to say it is a blast riding with them.
20
Ibis
Ibis make remarkable mountain bikes, they have won many awards and come top of many comparison reviews in the popular MTB magazines and press. The reason they don't feature highly here is because they are more of a "boutique" brand, and are out of the reach of many riders.
My IBIS is FULL XTR and full FOX suspension. Despite being on my 4th derailler hanger, my only worry with the bike is theft. The mojo sl is overkill for the non competitive rider that I am. If I did ride competition I would look to something lighter in weight.
I proudly own an Ibis Mojo HD. It's a jem and all I've done is put wider carbon bars, shorter stem, and offset bushings for the rear shock. It works just as well downhill as it does up. I wouldn't get any other bike.
Ibis can't win in this, they don't make enough bikes and they aren't in every corner bike shop. They are, however, the best there is.
21
Marin
Fastest, smoothest mountain bikes and road bikes that seem they were designed to shatter records and go fast enough to feel like you're flying!
I have a 2014 Pioneer Trail (Bolinas Ridge 6.2) - it's a well engineered bike (I am a mechanical engineer); the shot-peen process on the hydroformed 6061 aircraft aluminum alloy has created a very strong and durable frame. The component mix although inexpensive is good quality (Schwalbe Tires, Alex Rims, Shimano Drive train, Suntour XCT suspension fork). As an engineer I know how much things cost to manufacture and this bike is a great value and it has great performance as a cross country bike (it weighs 30 lbs). I am impressed by Marin's well thought-out designs combined with proven in-field testing.
Bought a Jamis Dakota in 1993 and rode it for about 5 years. Quite riding when my back starting hurting badly due to herniated disks. My prayers were answered to ride again when I bought a 2013 XC7 Rift Zone (full suspension). I'm 53 and can shred the trail again with my 20 and 22 year old sons. All of us are riding Marins. Very fast and comfortable. I love it! Been riding two years now and my back is feeling better than it has in the past 20 years. Great bike. No problems.
I bought the CXR team 29er, and I love it! It rides very well, the float 29 front fork is incredible and makes the ride so much easier. It climbs no problem then descends very quickly. It has given me the confidence that I have never had with any other bike. Marin, you guys aced it with my bike! Hopefully it lasts me ten years!
22
Felt
Bought a Felt MTB for my son after comparing specs. It was between Felt and Specialized. There was a misunderstanding at the bike shop so they gave me an upgraded model for a lower price on the Felt which helped me decide. We're in SF Bay Area so all brands are available. 6 weeks, he loves the ride but only on streets and light trails so far. And that my friends is how we Felt.
I love my Felt. The best ride for the best price as someone else said without selling a kidney to own one. I got mine on sale because it was a year old and they were trying to get it off the showroom floor. I couldn't pass it up for the money.
Best bike selection at great prices. I love Felt I got mine at live4bikes.com live 4 bikes in bellflower I love it. Best bike I have ever had. Its Edit pro full carbon, full suspension full Awesome!
Felt is a better racing bike then over half of the bikes on this list. I love my Doctrine 3 and wouldn't trade it for anything.
23
Fuji
I have a 05 Fuji rc diamond full suspension mountain bike, I hit pretty hard snd advanced trails and I smoke most my friends just wish the rear suspension had more traval because I've bottomed it out to to point the it damages my frame real bummer really just added more pressure and have to keep it to the stiffest point so it won't bottom out but besides that it's a really amazing bike in my opinion but then again I haven't really owned any other quality bikes but like I said my buddies have good quality bikes and I smoke them up hill and down!
Ridden a giant when I was 16 it was a hype back then in Holland (flat farmer roads) everybody had to had a giant after 3yrs of riding some things either cracked or didn't last 10yrs later I'm living here in Rome IT (high farmer hills) and evrybody owns a rockrider and my all pushed me to buy a cannondale let me tell you a former pro suggested a fuji Nevada 1.6 and I've been rocking the rockriders and cnnoning the cannondales AWESOME BIKE FOR A NEAR EMPTY WALLET
I got a Fuji bike when I was 6 and now I am 12. I have been mountain biking and also bike a whole lot on the road. I have not replaced anything, and it still runs PERFECT! Best bike I have ever had
I can't believe this isn't number one. I have recently got a fuji and everything is nice clean and smooth. my favorite part is probably the ability to with gears to 1 -7 on most bikes. fuji is amazing and that's the bottom line. this should at least be in the top 5. WOW
24
Kranked
Nice reliable bikes both on roads or off tracks and I've got 2 urban republic and the kranked factor both are great no complain! Ciao.2
I have a by kranked
Nice bike just very performance and fun on mountain all shimano pieces and very good suspensions good price for good quality
25
Ghost
Ghost will clime this list sooner rather than later. They are only available through one retailer in the US currently. The frames is a little heavier than some of the top brands, but very durable. The unit price relative to the component set is unmatched. I ride the Kato FS 7. It has a full XT set and retails for $2600. If you go with Trek, Giant, Yeti, Santa Cruz etc., you are going to pay $5500 minimum to get a full XT set or SRAM equivalent. Unless you are a competitor the price does not offset the component upgrade relative to the heavier frame. I'll take the Ghost and its components against any other bike in a similar price range any day.
After using Trek and Specialized I went for Ghost just to try it. When Ghost bikes first launched in our country I went and got the SE 2000. The bike was really balanced and perfect for commuting. Now I got another Ghost SE 4000 (2014) and it simply beasts all other Brands on this price range. I would highly recommend Ghost other then Trek or specialized.
I've been thru a few brands of bikes over the years, like B'twin, Sprint, Kona, Cannondale and Merida and none offer the quality of both design and strength that Ghost does. The price is olso another plus, I bought a Tacana 5 and it impressed everybody, the bike beeing very adaptable in many situations and I olso concur with what somebody said about this bike in a previous post. In the future I will look foreword for a Ghost AMR, for the moment this brand has earned my loyalty.
Overall build quality is great, bought a hardtail from them this year and I am using it for basically everything that comes to my mind and the bike is performing great. At 670 € down priced from 850 € it was priced similar to cube but the extra money for cube simply was not logical. So I got the tacana 5, which has a lot for the money. I still do not regret the decision, and I will definitely look at ghost for my next bike when the need arises.
PSearch List