Top 10 Best Car Tire Brands
Unless something goes very wrong, your car's tires are the only part of the vehicle that make contact with the road. As such, the driving experience your car provides is largely dependent on the tires underneath it.

There are a number of benefits to having the right tires on your car including better gas mileage, improved traction, smoother ride, less noise, and improved performance, but perhaps the most important is the safety of the people in and around it. You may have the most advanced anti-lock braking system, multiple other driver assists, all wheel drive, and more, but if your tires are worn out or not right for the conditions, you're going to have a hard time accelerating, turning, and stopping.

So whether your tires are getting a bit on the thin side, aren't suited for the season, or otherwise are holding back your car's potential, it may be a good time to look into purchasing another set. There are few things you can do for your car that will have the positive impact of a new set of tires.

The Top Ten

1 Michelin (France)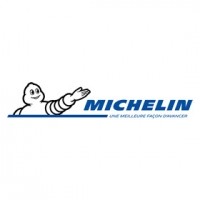 Michelin are the best tires we sell, it's a 100% client satisfaction. Really higher compared with other brands and Michelin has the widest range of tire types. Winter, Summer, 4 Seasons with the famous Cross Climate approved and stamped by the Swiss confederation has real Winter tire, Switzerland is known for its high certification level.
Depending of the country they can be seen as more expensive, but at the end, due to their grip, longevity,... They are really competitive.
Tried a variety of tire brands on my Dodge Ram 1500 and the traction was always differentiating between ice skating to requiring ear plugs. Once I had Michelin's installed onto my truck, it was a match made in heaven. I couldn't believe the difference in response and handling. I have a new truck!
I am still running with my set of Michelin Latitude tyres. So far 120,000+km done. Very good dry and wet grip. excellent handling, excellent feedback and great comfort as well. I am planning to go for the second Michelin set. Especially I should mention I got a very less ware and tare on my suspensions. That is an advantage. No doubt, one of the best tyre brands.
We bought a 2013 equinox withmicheli letatude tires 235/55/18
At 44,000 miles tread is pulling apart from the the sidewalk. We had a LTZ impala that had Michelin tires and the the Sidewalls cracked so bad the dealer said it wasn't safe to drive. I was raised that Michelin was the best tired made but after my last to experiences I will never ever buy another set of Michelin tires again.
In my opionion it's like buying a
Tool from the dollar tree, it will help you fix a quick problem but will not last the long haul. You have greatly disappointed me.
Learn More at Tire Rack
2
BFGoodrich (USA)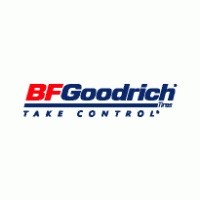 These came on my truck and lasted 85k miles and 10 years before I changed them out due to cracks on the sidewall. Best tire I have ever owned as far as mileage is concerned. Cannot speak to traction as they didn't stop so well on wet pavement, but it seemed more of an issue of vehicle weight rather than tire quality. Any other brand has never lasted me that long :(
Boyfriend Goodrich is made mostly in Tuscaloosa Alabama. That is in America. Great tire? Well next movie you watch with a Hot Rod look at the tires. Next time you watch a Baja race, look at the tires.
My AT's have last over 40,000 miles of extreme hard wear like burnouts and thousands of miles offload. Great tires.
Along with Michelin it's the tires with used, without any problems, long life tires, safe.
3
Bridgestone (Japan)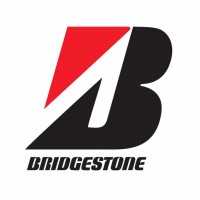 My family's life was saved one day thanks to the outstanding performance of our Bridgestone tires in the rain. I will forever be grateful.
I have used Bridgestone for all of my cars during the past 25 years from subcompact to full size cars such as Patrols & Land cruisers, they last longer and considered reliable.
Of course, Japanese care A LOT about quality (same with Germans), and Bridgestone aren't an exception.
Bridgestones came on my GMC Yukon when new. Total junk. Surprised GM would even use these clown tires. Wore unevenly, wouldn't balance correctly, and lasted only 33,000 miles.
4
Goodyear (USA)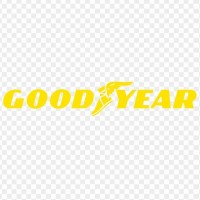 Goodyear tires are the absolute best tire money can buy, from every standpoint. They are the last American owned tire company and are made in the USA. Goodyears have always lasted longer and gripped better than any other tire I've owned. They are great looking and are safe. The ONLY tire I trust to carry my wife and kids around every day. Love Goodyear Tires!
Dodge come with Goodyear tires, enough said... What do you think what would a 69' or 72' Charger and/or a Challenger do with the tires? or a Viper SRT-10 at burnouts... no wonder they get GoodYear, for a reason... I had Toyo tires for 13 years and I was very satisfied, now there are the brand new GoodYear tires on a Dodge SRT4
I've had 2 full sets of Goodyears on my Jeep, and in less than 3 years I've had 9 - NINE - flats! It doesn't matter that I only drive on main, well-traveled roads, they go flat regardless. They seem to be magnets for road debris, and I've had 2 valve stems fall right out of the tires. Will never buy Goodyears again.
I run a set of Douglas tires on my accord they're a Walmart budget tire owned by Goodyear, they claim 40,000 miles warranty, I've run over a sidewalk curb by accident and didn't affect my tires at all! Impressive for a mere $41 a tire from Walmart no less
Learn More at Tire Rack
5
Continental (Germany)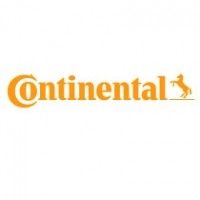 Last Mercedes 2014 ML-350 we purchased came with Continental tires on it from the dealer. They where quiet and good tires, but the life expectancy is not anywhere near as good as a set of Michelin tires. I took the vehicle in to the dealer for service at 30,000 miles and was told I was going to need to replace my tires soon. I was shocked as we had only had this vehicle since late 2013 and it was less than a year old. I priced the Continental tires at a local nationwide tire store and they where over $400.00 a tire to replace them with a life span of 30,000 to 40,000 miles. I decided to put Michelin tires on the vehicle instead for way less than the replacement Continentals plus I got a $75.00 credit card for buying a set. The Continental tires are quieter on rough roads and certain highway surfaces, but it isn't enough to really complain about nor justify the price difference in the two tire brands. I've always been able to get 75,000 miles or more out of a good set of Michelin ...more
Anyone can say what they want. Germans are the best when it comes to automobile domain. I hate american muscle cars, I prefer an '86 E30 at any time. Why would you like to buy a car that has a huge an not necessary engine with not so may horses, and it can be driven fast only in straight line.
Founded in 1871, these guys were producing tires for carriages and bicycles decades before there even was a market for care tires. With that sort of experience, it makes sense that Continental would be at the top of the list.
Best tires hands down. They have the best selection for all weather conditions - awesome grip and good wear. I've used Mishelin, GoodYear, Bridgestone, Yokohama and other tyre brands, but Continental are my favorite.
Learn More at Tire Rack
6
Hankook (South Korea)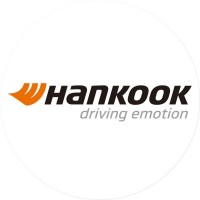 Hankook makes a great tire, great innovation and designing. Always reasonably priced and a great performer.
I have run hankook tires on all my vehicles for years without a problem and would recommend them for any vehicle.
My family's life was saved one day thanks to the outstanding performance of our Hankook tires in the rain. I will forever be grateful
All products of south korea is the best and superb.
7
Nokian (Finland)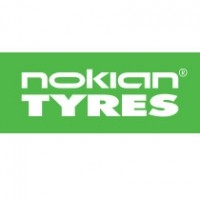 Really excellent tire from the only tire company in the world that has a year-round winter test track. I have the Nokian Rotiiva AT ATV Radial Tire - 235/65R17 108T on my MDX and my wife did not get stuck or have any trouble even when they had mandatory chain warnings in Denver this winter. They also work better than the aqua tread when I had to go through standing water on the interstate in Topeka Kansas with my 93 Fleetwood. I have always been loyal to Michelin but I have to give it to Nokian. They are actually better than Michelin! They are my new favorites.
Been on my Blazer for about 60,000 miles. I'll be getting a new set in about another 5 or 10,000.
I ran a couple sets on a Jeep Grand Cherokee. By far the best ice tire I ever owned.
Very best tire for winter driving in northern climates.
8
Dunlop (England)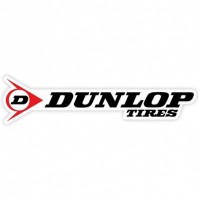 Best handling on wet roads, very comfortable and silent on road and one of the shortest stopping distance.
Owned by Goodyear. Not a bad tire at all.
Had it for years and never had a problem!
Best traction in years
9
Kleber (France)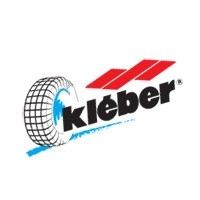 Kleber is not really known and not really diffused, it belongs to Michelin (from 1981).
They make as well good tire as michelin.
10
Pirelli (Italy)
I believe the Tyres that come with a new car should be replaced by that same brand Tyre, having said that Pirelli aren't cheap and you get what you pay for but Pirelli do have great grip in wet..Every other brand of Tyre will claim they are better off Han their rivals but I still believe you should replace with the Vehicle Manufacturers Tyre recommendations. I've used Pirelli on my Model and if I swap to another Model I will use that Manufacturers recommendations.
Performance tires: Pirelli
If you want more duration or long lasting tires I prefer Michelin, Bridgestone is also good (Firestone in America). All 3 of these have been established and have been in Formula 1.
personally I always go for performance tires so I'd go with Pirelli, but the other 2 I mentioned are very good too. But at the end of it all, all brands have many models and depending on the model tire there are variations, no brand is the best or the worst really.
Pirelli tires will get you to your destination on any kind road and in any kind of weather. My Outback was transformed as we forged through the storm never losing traction and maintaining control in a blinding downpour that had others skidding off the roadway. Love the power of Pirelli!
I'm an American driving only Toyotas and no matter what comes on the car from the dealer, I always buy Pirelli. They've gotten me back and forth along several thousand miles in rain, sand, heat and even snow. Once a Pirelli Girl, ALWAYS a Pirelli Girl!
The Contenders
11
Firestone (USA)
Run Firestone on my car for winter, excellent traction and even at spirited speeds they grip great! Great price as well and have never had a problem. Just got rid of a set of 4 Cooper's for example two came out of round, not very happy with Cooper.
Been using the Firestone Destination tire since they came out, truck after truck. They never wear out, they handle great, good in mud & snow, good for hauling, as good as you are going to get on the highway.
I have Firestone tires on my 2012 Toyota Sienna
They perform great in dry and wet weather. The tread wear is great also.
Love the Destination AT's on my Jeep Wrangler. They are quiet on the highway and can do anything I ask off road
12
Cooper (USA)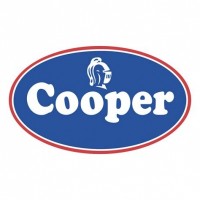 Put Cooper Zeon RS3-G1 replacing the Michelin Latitudes. They hold just as good in the rain and they are quiet. Steering tighten up a bit but a little soft on cornering but the Zeons flex to load up the tires. They do hold well when you find the right spot in the turns and give good feedback so you won't overdrive it.
I think Cooper Tires are the most underrated tires on the market. They are fantastic tires and I use them exclusively on my vehicles.
Cooper owns and manufacturers tires like Mickey Thompson and Dick Cepek. Who in my opinion are the best truck tires out there. I currently have 30,000 miles on my ATZp3 and still have 75% of the tread left. Worth the money.
I have run cooper tires on all my vehicles for years without a problem and would recommend them for any vehicle.
13
Yokohama (Japan)
As a qualified tyre technician with over 6 years experience, I can highly reccommend Yokohama tyres for standard cars. Pirelli? Continental? Please! That's overpriced chinese garbage! You're paying for the name & that's it. I put these on 2 cars I've owned - including my current one(2001 accent). They last between 40-60,000km, are affordable (they cost less than the pirellis), & stick to the road like glue.
As for the high end performance segment, however, better look at Michelin - far more bang for your buck.
*I work for Bob Jane. I do not work for Yokohama or Michelin. We stock mostly Bridgestone & pirelli
Just put a set of Yokohama YK 740 GTX in my 2017 Subaru Outback to replace OE Bridgestone Duelers and what a difference! Everything aspect of handling and drivability is better especially Cornering stability, ride quality and wet traction! This is a superior tire to the Michelin Premier A/S and Pirelli Centurado P7! Too many people buy these brands on name recognition alone when they should look at Yokohama, Cooper, Continental and General for a better all season tire at lower cost!
Excellent performance at a great price. Excellent quality as well (lasted longer than the Pirellis that were on my car). Yokohama's Advan line makes some the best performing tires as well, and they are on par with the big brands such as Michellin, Bridgestone, and Pirelli. My next tire (after my S. drives need to be replaced) will be the Advan Neova AD08.
I wouldn't put a Japanese tire on my vehicle if it was the only tire available. Goodyear makes the best tires and are American.
14
Falken (Japan)
I have owned 4x4 off road vehicles for over 20 years. I ran only BFGoodrich all terrain radials and had good service from them, I bought my first set off Falkens 3 years ago on the recommendation of the America's Tire tech, they were less expensive and are better performing, riding and wearing tires. I bought a second set for my car and I am equally satisfied with them.
I bought a set for my fairly new car. Although the service advisor down played the tires for another more expensive tire I bought them anyway. I love the tires just as much as my Michelin Energy Savers. I discovered a very smooth and quiet ride. I just bought them a month ago and love them.
Had these put on in 2009. Never, ever had a puncture, leak, anything. Still going strong now at 2017.
I work for Toyo but have these on my car because they are a lot cheaper. Been very happy so far.
15
Nexen (South Korea)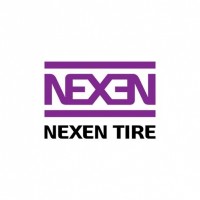 Nexen's tires are very underrated. Plus with their warranty program you're really protected throughout the entire time you're using the tires. Highly recommend. Very durable and grip is solid.
Just bought a set of 4. Handle very well, smooth ride and durable. For the price a very comparable brand to Dunlop, Pirelli and Continental.
Korea 's advanced technology is at its peak in all areas.
Tire also seems to have great technology in Korea.
Have this tire on my used Inifniti G37x purchased from 2013. It has been 3 years and the tires are always in good condition. But need to be changed recently
16
Toyo (Japan)
Really good tires, excellent grip and performance. if you didn't know, TOYO is iwned by TOYOTA. And toyota has always made reliable cars/ car parts. I think TOYO is very underrated in US market.
Great long lasting truck tire.
The best truck tires.
Great off road tyres
17
Uniroyal (USA)
Uniroyal Tires are trickle down technology from Michelin brand, and are marketed as a great value for the money tire. That being said, Uniroyal ia s great choice for people on a budget who want piece of mind when buying tires
Smooth ride. Good wear. Good price.
These tires work great and last long on my 3500 Chevy heavy duty truck
18
Apollo (India)
Nice tyres. With smooth ride
Apollo is good
19
Vredestein (Netherlands)
My father (many years ago) purchased a set for his Cortina that had previously been supplied from new with crossplies- the difference was incredible in all aspects & conditions, great tyres & relatively inexpensive, definitely worth seeking out!
Had 4 on my Nissan Frontier, 4x4. Could not get that thing to slide no matter how hard I tried. The traction in 10" of snow was incredible.
Tires stick to the road like glue, very responsive.
20
Achilles (Indonesia)
Achilles is Indonesian tire brand. I think they are most valuable tires in the market.
Nice and grip well
21
MRF (India)
Mrf have been doing exceptionally well in terms of advancing. 2 years on they supply the air force
Best tires with best quality no doubts.. It must be in top ten.. Of world.
Best tyres with best quality no doubts.. It must be in top ten.. Of world
It's a best tire brand... across the globe
22
Bugatti (France)
Bugatti is one of my favourite car companies! But no idea how Bugatti is here. The Bugatti Chiron and Chiron Super Sport used special Michelin tyres for the rubber to not bun down.
Bugatti is not a tire brand is a brand of a French car producer, located in France, which is a now a subsidiary of the VW group (biggest car maker in the world).
23 Coker (USA)
24
General Tires (USA)
Have purchased Grabber AT2's for my Dodge Dakota and absolutely loved them. Just got Altimax snow tires, we'll see.
I have a set of the GMAX A/S 05. These tires are highly rated at a great price. They do really well in wet/dry weather & snow/ice. They are true All-Season Tires.
Great tire at a great price! Altimax R43 have good grip, compliant side walls also improved ride quality over OEM tires.
25 Ceat (India)
PSearch List