Best Cell Phone Services
The Top Ten
1
Verizon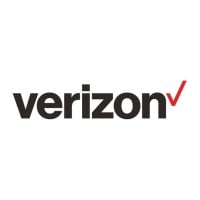 Verizon Communications Inc., commonly known as Verizon, is an American multinational telecommunications conglomerate.
I have had AT&T, Virgin Mobile, Sprint and T-mobile. With every one I have always had a issue with something whether it be the phones themselves messing up or the coverage area of service being terrible. I have had a Verizon cell phone new one every upgrade not cause they don't work right or nothing but just cause I wanted a new one. I have only ever had to take one phone in because it wasn't working correctly and they were very nice and solved the problem quickly and gave me a new phone. I started with prepaid and then went to a plan. I have been a Verizon customer for 5 years and I wouldn't leave them for nothing!
Verizon customer service is just simply amazing. I don't know if they are the cheapest or not, but I could honestly care less because of how great of a company Verizon is. Other then their customer service always being there to help, they also have great technical support. If their tech support cannot quickly solve the problem, instead of wasting your time they just over night you a new phone or like new phone for free (provided you have the coverage for an extra $8 to $10 a month unless you have an iPhone). On top of that, where I live AT&T, Sprint, and T-Mobile are still working off of 3G where I have been on 4GLTE for years now. Verizon is just simply amazing. Hope they get back to unlimited data again.
Verizon Wireless is without a doubt the best. I started with AT&T and had decent coverage with them. This was quite a while ago. Then AT&T got out of the business where I lived forcing me to change. I went to Sprint and still had decent coverage. Then I moved. My new home was in a rural area and the Sprint service was very poor. I then made a move to Nextel. The walkie-talkie feature was neat but the coverage was poor. When that contract ran out I found myself back with AT&T. I was amazed at how terrible the service was. Dropped calls, dead zones around town, more expensive than anything I'd had before, etc. But the thing that made me crazy was the billing. Always had incorrect billing amount every month, If I didn't spend an hour or two looking over my bill, I'd pay as much as $40,00 more per month. Customer service was helpful in getting over-billing issues resolved, but way should I have to spend that time after every new bill came out getting it corrected? I shouldn't have too! ...more
Get what you pay for. AT&T is second costliest. Also second best. Verizon is for those who are willing to pay for ZERO dropped calls. Blistering net speed. Fast as my PC. Someone said one negative about international? Bologna. I call Afghanistan, India, UK, & Australia. Zero problems. don't however pay for international plan. Use "Viber" app. Its free & unlimited to all provider's. If you need Dependable 4G net, constant full signal, great English speaking 24/7 customer care. Spend on Verizon. It's more dependable than my work hard-line and internet connection. Flawless
Visit Website
2
AT&T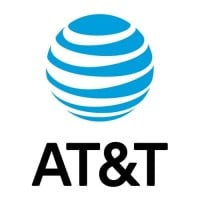 Have had AT&T for 10 years. Customer service in the stores is top notch. They always go above and beyond to help the few times I've had issues (and they were hardware). I've been grandfathered in to all the unlimited plan rates for years and every time I go to upgrade my phone, the guys at the store are great about making sure nothing on my plan changes so that my grandfathered status is not messed with - despite AT&T corporate, who they have called for assistance in activating my phone, saying they couldn't do that. So, AT&T HQ's customer service is eh, but the storefront guys rock. Call quality is great, I get full bars most everywhere I travel and I travel a lot. Even in little middle of nowhere towns I get full 4G. Love it.
Sprint will screw you in a heartbeat the first chance they get. T-Mobile is great IF you live in an inner city and never plan to leave. Verizon is on cruise control and doing nothing innovative. ATT has expanded it home connectivity, has become a leading Internet service provider, and owns Direct T.V. allowing you to have full time access to your T.V. literally anywhere. Others may allow you to watch netflix or other apps, but nowhere near the level of ALL your channels on all your devices no matter where you are.
I had verizon, never got reception and it never worked overseas which sucked. Now I got the iphone on AT@T and it works great. Barely get dropped calls and once in a while I don't have service but after about a minute or two not having service it comes back and works even better. The biggest advantage about AT&T is that works overseas, this is especially helpful when you go on vacation.
I had Verizon internet and cell phone service for a long time. The internet was DSL and wicked slow and the phone service was horrific. I was never a big AT&T guy but I have to admit, their phone service is great. Plus, the deal that our family received on new iPhone 7's because we are Direct T.V. customers is unbelievable. You can't beat AT&T right now. A Verizon employee that I spoke to on the phone even said that. They are killing the game.
Visit Website
3
T-Mobile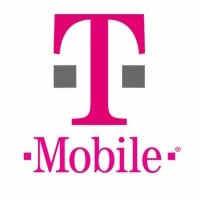 Forget ATT, they have the worst drop calls ever! T Mobile is great even though I had to pay ATT almost $300.00 to get out of my contract, I make up for it by getting a better free galaxy phone and galaxy tablet and that'll already make up for the lousy lemon iPhone that ATT gave me.

The Galaxy phone is 10X better and no more drop calls. And no more waiting for 1/2 an hour for ATT customer service to answer my calls.

And by the way, even if it's not your fault, ATT will do everything they can to show that it's your fault. They did that when they call me back on my ex-iPhone to trouble shoot it. It was a 3 hour call and they finally told me the phone is a lemon because there are no + signs on THREE of my icons. They told me to go to an ATT store for replacement. But, no thanks, that's the second iPhone from ATT that was a lemon!

Also, ATT told me that calling my iPhone will not take away my minutes... NOT TRUE. I noticed they charge me like 200 minutes from a call ...more
I switched back to T-Mobile from ATT because I hated the 2 year contract. I paid $20 for the interest-free phone loan, $50 for unlimited text and talk, and $20 for unlimited LTE data (no throttling and that price is (grandfathered to not increase). My carrier LTE is faster than my home wifi. Recently I ran over my phone (accidentally) with my car. Their insurance did not overnight another 5, they upgraded my 5 to an iPhone 5s. I paid off my interest free $600+ loan in a few months and owe no extra on the newer model. I am hopeful the 5s will be in excellent shape and I can use their Jump program or sell online when Apple finally makes what I hear may be 2 i6 versions - a choice of 4.5" or 5.7" screen size. They roll out in 2014 probably at the same time they introduce their first iWatch.
They may not have the best coverage or best network. but what they have that makes up for all of that is the best customer service reps. I have never EVER been disappointed when I call them, regardless what the problem is. you speak to a real person and the person is empathetic, knowledgeable, understanding, and will ACTUALLY call you back when they tell you they will, even if it's the next day just to make sure everything went smoothly and that there were no problems. what other company actually cares about their customers like that? very very few. the only other one I can think of is Disney.
I'm very happy with my T-Mobile plan. The only time that I can say Verizon is better is if you're in the middle of the desert and even then, you can use roaming and get a signal. If you live in a city, you will have service pretty much everywhere. It meets my needs and gives us $0.30 off per gallon on shell gas and $5 off movies on Vudu on some T-Mobile Tuesdays. I was also given unlimited data and texting in Canada and other countries for free. I see no reason to pay so much for other phone carriers when T-Mobile is cheaper and fine.
Visit Website
4
Sprint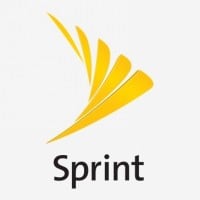 I've been with Sprint for about 6 years now, and have had no issues so far. My interaction with customer service has always been quick and painless, and I rarely get dropped calls (rarely because I travel through areas that don't have good coverage by any carrier).

I carry a Verizon BlackBerry for work as well. I have noticed that when I am out in the middle of no where, I will have a better signal on my iPhone vs my BlackBerry. Granted they are two different technologies, so it's not a fair comparison, but it is all I have to go off of.

The few times I have been in a Sprint store, they have always been very helpful towards me. Even if I just wanted to ask a quick questions, they seem to always have the answers.
I have had Sprint for 3 years now and have no complaints. They have been more than helpful with any questions or concerns I have had. My husband had Verizon before and could never get a straight answer from them. The only complaint I have about Sprint is that I used to be able to upgrade my phone every year and now they've quit doing that and gone back to two year upgrades.
I've been with sprint for 2 years, and I gotta say, very impressive. I have an iPhone 6Plus and it works perfectly, I get great connection, and The bill isn't very high at all considering since it is an iPhone 6 Plus. Have you ever seen those commercials by sprint? Well they certainly keep their word and tell facts. I switched to at&t to Verizon.

But I gotta say, Sprint is the best
Grandfathered under their Unlimited Data, so I LOVE them. Rarely a dropped call anymore. And their customer service went from not so good to above and beyond. Been with them more than 10 years now. When I compare other company's prices, they can't even come close to what I have with Sprint.
5
Virgin Mobile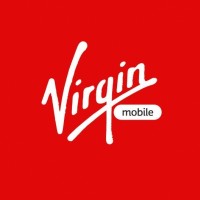 Virgin is tops! Price and coverage. Tried them all and many others not listed. Frank comments concerning what is passed off as "service" would undoubtedly lead to law suits. Except for the Canadian Koodoo and the Life Alert scam, hidden fees are the mainstay of other cell phone providers. The other companies are grossly over-priced; the contracts are oppressive. With no wires and no service fleet, cellphone service should be about $9. There are no free phones-don't fall for that scam.

Be advised the US governments are beginning to level fees and taxes even when service national (hint: this is illegal taxation).
I love them! Great service... Great Prices... Great phones... I have been with more cell phone companies then most and I must say in the areas that I travel to it works.. I love the GPS and all the app's.. I have a Droid... I just went from a iPhone to a Droid and I love that I save %55 a month. Great reception, easy texting, Youtube, facebook,3G, and all of the above.. Customers service is also fast to work with you.. Also fast number ports...
They do have the best and cheapest phone plans in the business. I love my LG Optimus V Android phone, and plan on getting the LG Optimus Black when its available. But I think The best thing about them is their customer service. Always listens carefully, and helps you with your problem then calls back to make sure everything is OK. I have Sprint Also, Also good Company. I have had AT&T, and Verizon in the past, too expensive.
I've been with Virgin for over 10 years and have NEVER had any problems! The only reason I've ever had to call Customer service was to change phones! GREAT service anywhere!
6
Cricket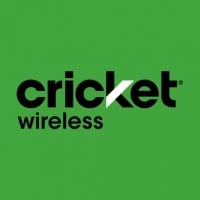 Cricket is a great phone carrier, and my only complaint is their customer service, which forces you to go to an actual Cricket store to speak with actual store employees.
Cricket provides the same, if not, better service for better, more affordable prices than most other carriers. It does not cheat on for the public's money like other carriers have done to me in the past. I'm very happy with the service and I don't see myself changing carriers any soon. Keep up the good work!
Have not used cricked yet but I'm going to use Cricket. Understand you can use your own phone. That will be in 6 months also can get it unlocked. Can not get good service from AT&T.
I really like cricket! You can get a very nice smartphone for around 30$ a month or under! Love Cricket. I used to use Verizon but overall I like Cricket better.
7
MetroPCS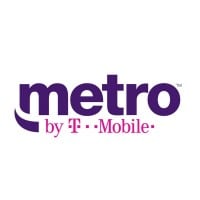 I have had Metro PCS service for since 2016 and I highly recommend this Carrier. Let me say, I have done my homework when getting a phone with service, and they got my dollar. They have the phones, the plans, and the coverage all at the right low price. I am on a fixed income every month so I really have to watch my pennies, and Metro PCS let's me do that. I have the 30 unlimited plan and unlike Boost Mobile where you have to pay for a hotspot Metro let's me have it with my plan free with my plan. All I gave left to say is these guys are number one in my book and should be number 1 on this list
I've had Metro since around when they started. I don't use the internet on my phone much, so I don't have a big opinion on it. Everything I do use has increasingly improved since then, and the price has always been fair. I've tried T-mobile otherwise, their service is shameful and leaving them is like a divorce. I've never had a definitive problem with Metro, they're quite straightforward. The price is quite fair, always has been.
I have been with MetroPCS for my entire life, and it's the best companies I could ever have, the phones you buy their aren't they expensive. I got a Galaxy Grand Prime for $79, and it's so huge. The Galaxy Light is $25, the phones are so easy to deal with and, its not expensive for monthly plan. Also, the Internet works good when your out camping. I went camping with my family, and I got to watch YouTube, and netflix.
I have had Verizon, AT&T and Metro out of the 3 I wouldn't use anything but Metro even if you paid me. Verizon and AT&T BOTH ripped me off! They are way too expensive and jerks to deal with. Metro is getting better and better. I haven't had any dropped calls and the coverage keeps expanding. You know exactly what you get with Metro and the don't charge you up the wazoo for going over any stupid minutes!
8
US Cellular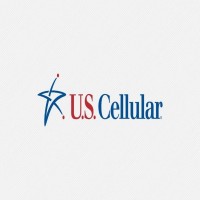 I love US-Cellular, never had a phone that didn't have a signal anywhere. The phone selection isn't great but at least they carry LG and of course Samsung for Samsung and iPhone are probably the best out there. They also carry windows phones which are more like computers which is neat.
A weak signal at my WI cottage in a forest in 2012. Called them and within a week an engineer came out to my cottage to verify the problem. Soon the signal was improved after some work on their part. No other large carrier would do that. Before that, I'd tried Verizon, Sprint, AT&T, T-Mobile and Virgin.
I love my cell phone from U.S. Cellular because I don't have hardly any problems with it. People ask to borrow mine because theirs doesn't work in certain areas. Just would like to try an iPhone.
I have had four carries including Verizon and like US Cellular best. My phone picks up a signal just about everywhere I go. Just wish they had more phones to choose from.
9
Vodafone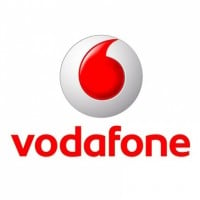 Faster than other phone company to charge online with paypal, I use another company and is very slow to charge the phone with paypal.. It's the only thing I can say because I don't use vodafone.. But all my family use vodafone and the only thing someone complained is the call center.
It has the biggest amount of pre-paid online data usage for the smallest price - and re-charging with credit from a bank account only takes a minute or two!
Great company because they unblocked my old Sony Ericsson in 2019, which was a phone I had used back in 2012 or earlier just to play around with it.
It's good network provider services.. I m happy with it and it should keep less price scheme as call rate, minutes pack like as.
10
Airtel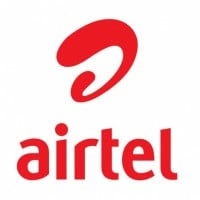 Best service ever. I always prefer Airtel over other service providers. It's expensive but good quality always comes in a higher price.

My Broadband plan is also from Airtel and I have to say that they are the best when you compare to other providers.

Again expensive but I choose 8 mbps plan and got the wifi router cum modem free.

Thumbs up Airtel!
Awesome network coverage.. Expensive, sure. But you never run out of signal bars anywhere.. Currently has the 4th largest consumer base in the world..
As I am an Indian, I have used airtel for many years! It is very fast for internet!
The Best Service I've Experienced. Even the customer care is good. I'm Never gonna change my network
The Contenders
11
TracFone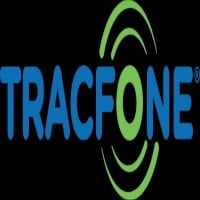 I can't afford 30. a month so I love my Tracfone Smartphone with triple everything. Since I don't talk a lot, it cost's me about $8. something a month to have this phone and it has free wifi. Refill every 90 days and rollover min, texts, data. Who else can have all that for about 8 bucks a month?
I have a TracFone and have fine service (even though I'm the only one in my family with one) it makes it cheaper for my dad as well. Rather than having great service and have being expensive it has good service and is incredibly cheap.
I like TracFone because it's pretty convenient, and you don't have to pay a monthly fee. You just can recharge your minutes and service days by buying a card.
The phone works great, inexpensive and has good coverage.

It is possible to get a introductory offer at HSN or QVC for a quality phone and 1200 minutes for $99.

Their web site and service is mediocre.
12
Straight Talk
Unfortunately I am not with straight talk anymore because the plan with total wireless allows 4 people on my plan for 100.00 a month which would never be able to happen if I went with straight talk...but if they end up offering plans with multiple people I would switch back in a heartbeat! Clear service! No extra charges! Easy autopay option and cards options from the store. I do recommend!
We were with us cellular for a long time. I liked it compared to alll the other cell phone companies named in this article, and a few that are not. Anyways after my boyfriend kept after me about how great straight talk was, and how much cheaper. My bill with us cellular really was killing us, 130.00 to 150.00 monthly! I waited until my contract was up and jumped right in. Of course not without many reservations! Smartest decision we have ever made! Cheapest price we have ever paid! Figure the math! THE BEST reception ever! They have free phones online and super cheap phones! They started the option to use your own phone! You can keep your number! Customer service is a little hard to deal with sometimes, but getting better! Unlimited everything for $45.00 a month! We love our SRTAIGHTTALK!
I can tell you from past experience with 9 years with one carrier. That don't be satisfied with your monthly bill. I was paying a very HIGH cost per month for wireless service. Oh yeah every 2 years you get to upgrade your present cell phone. I was paying for service on a smartphone. Long before there were smartphones. Was I getting ripped off. Of course I was.

With Straighttalk, there's no hidden surprises. Monthly cost is manageable. I recommend Straighttalk to all my friends.

Try it, no contract to sign. Month by month.

CEC
The phone service is pretty good, and the price is right, but if you ever need service, try the chat on their website first. Calling gets someone who only just recently learned English, working from a script. Oddly, Tracphone's service center seems to be in America, they own Straighttalk, but can't help you. Tracphone's number came up when I was looking for ST's service number. So as long as you can use the self service, it's quite good.
13
Boost Mobile
I've had Boost for the better part of a year on their $58 unlimited everything plan (10gb a month) and also pay for their $10 wifi add on. I can't really complain because they accomplish making you feel right at home either it would be in the store or customer service by phone. I get lte service nearly everywhere (Missouri - Alabama). Great carrier!
Run to a Boost store to switch if you are not with a current Sprint carrier through 6/1 and get 4 lines unlimited for $100 bucks! We have 3 lines with Boost Mobile and have had ZERO issues! Best value out there!
I've loved having Boost Mobile. I've had it for 4 years now and have not problems with service and only mild expected problems with my phone. Plus its only 30 bucks a month! Kidding me that is so cheap!
I have never had any problems with my Boost service. I always have a nice phone and I'm not coaxed by anyone to spend more money than I can afford for phones or services I don't need.
14 Orange
15 Amaysim
16
3
Best service in Ireland
Boi this is the best
17
Koodo
How come Koodo is not in the top ten? It's ranked Canada's best cellphone carrier! They also have amazing plans and phones. The people there are extremely helpful and nice. It also doesn't have fixed contracts. This should be in the top ten at least!
Koodo is a cool name... more of a retarded name but still retarded
30 a month unlimited data, texting, calling I don't know you tell me
18
Net10
GOAT Service... All those big companies have a problem with their network connection, while Net10 works almost anywhere
Good service 40 bucks a month not bad.
19
Appalachian Wireless
Better services in the Eastern Kentucky Area there can be with 4g LTE services covering wide spread.
Is this the only company that provides service to the people in the Appalachian
20
EE
I use EE and I think it's one of the best, I get service in most places and they care about new and long customers.
EE care about their costumers like me. They are really nice and friendly, the best British Phone service.
Really good prices though I think giffgaff is the best even though I am vouching for EE
21
Rogers
Rogers is an excellent service, however has no chance on this list, due to the fact that it is a Canadian phone service.
Rogers 17! I mean what seriously its high quality and...
I'm very surprised Rogers isn't higher.
What 16! come on that's my provider
22
Consumer Cellular
Very inexpensive, even without a "family plan" (not everyone has a spouse and two kids). Excellent customer service as well.
Many people think of this plan as "the old folk plan" because of the cheaper phones but the plans are awesome! You figure out what you need and pay that amount. No contracts and you can add or remove some features w/o being penalized. It works everywhere because they borrow others' towers. You should take a look and YES THEY HAVE I-PHONES.. I am a Android user and am sharing my fathers plan so its cheap... cheap... cheap.

I recently was w/ T-Mobile but don't need unlimited everything.
I am on SSDI and I find this plan is cheap... Cheap... Cheap! The coverage is the same as Verizon. My family is about 1000 miles south and over the many years I have belonged to Consumer Cellular I have NEVER had a weak connection or dropped call! The phones are great, the prices greater and no contract! You pay ONLY for the minuets used, not a pre-paid plan, free activation, no contract, great coverage could you ask for more? A company that is NOT just for 'Old People'. If you like to save, a company for you!
Better, cheaper and tons more reliable than T-Mobile. Customer service is paramount with Consumer Cellular, and I'm hard pressed to find ANY company in the USA that I'm more passionate about! I love the flexibility of their phone plans, you can change at any time, and paying your bill is simply a breeze, just 3 clicks and done!
23
Ooma
I had my Ooma phone for six years at NO monthly cost! Today if purchased, there is a low monthly cost due to 911 calling feature. It is still well worth it,.
24 Altyn Asyr (TM CELL)
25
O2
This is ridiculous, how can O2 be 99th? It is surely at least top ten?
O2's 3G and 4G coverage where I live is great.
PSearch List