Top 10 Best Cell Phone Services
The world of cell phone services is ever-changing and can be overwhelming for those looking for the best option. With so many providers available, it can be difficult to determine which one offers the best service, coverage, and pricing for your needs. To help narrow down the options, we asked people like you to share their experiences and preferences, resulting in a top ten list of the best cell phone services.

This list is based on real-world experiences from a diverse group of voters and aims to provide a comprehensive overview of the current landscape of cell phone service providers. Hopefully this list will assist those in the market for a new cell phone service in making an informed decision based on the experiences and opinions of others. Whether you are looking for a budget-friendly option or the latest technology, this list has something for everyone.

The Top Ten

1 Verizon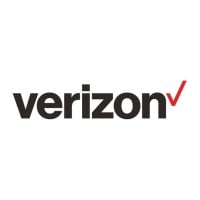 Verizon is a telecommunications company that provides reliable and high-quality cell phone services across the United States. Their extensive coverage network, fast data speeds, and top-notch customer support make them a popular choice among customers. With a wide range of plans and devices to choose from, Verizon offers flexible options to suit different needs and budgets.
Verizon Wireless is without a doubt the best. I started with AT&T and had decent coverage with them. This was quite a while ago. Then, AT&T got out of the business where I lived, forcing me to change. I went to Sprint and still had decent coverage. Then I moved.

My new home was in a rural area and the Sprint service was very poor. I then made a move to Nextel. The walkie-talkie feature was neat, but the coverage was poor. When that contract ran out, I found myself back with AT&T. I was amazed at how terrible the service was. Dropped calls, dead zones around town, more expensive than anything I'd had before, etc. But the thing that drove me crazy was the billing.

There was always an incorrect billing amount every month. If I didn't spend an hour or two looking over my bill, I'd pay as much as $40.00 more per month. Customer service was helpful in resolving over-billing issues, but why should I have to spend that time after every new bill came out getting it corrected? I shouldn't have to! Finally, I moved to Verizon Wireless and I've been a happy customer ever since.

Yes, I pay more for Verizon than many of the other carriers, but the quality of service and equipment is second to none. I recommend Verizon Wireless to anyone who needs good, dependable, and quality service and equipment with excellent customer service.
Visit Website
2
AT&T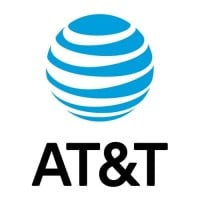 AT&T is a reputable and widely used cell phone service provider in the United States, offering a range of affordable plans with varying data limits, unlimited talk and text, and nationwide coverage. With their reliable network and fast data speeds, AT&T is a great choice for individuals and families who want a dependable cell phone service with excellent customer support.
I have had AT&T for 10 years. Customer service in the stores is top-notch. They always go above and beyond to help the few times I've had issues (and they were hardware). I've been grandfathered into all the unlimited plan rates for years, and every time I go to upgrade my phone, the guys at the store are great about making sure nothing on my plan changes so that my grandfathered status is not messed with - despite AT&T corporate, who they have called for assistance in activating my phone, saying they couldn't do that. So, AT&T HQ's customer service is eh, but the storefront guys rock. Call quality is great. I get full bars most everywhere I travel, and I travel a lot. Even in little middle-of-nowhere towns, I get full 4G. Love it.
Sprint will take advantage of you at the first opportunity they get. T-Mobile is great IF you live in an inner city and never plan to leave. Verizon is on cruise control and doing nothing innovative. AT&T has expanded its home connectivity, has become a leading Internet service provider, and owns Direct TV, allowing you to have full-time access to your TV literally anywhere. Others may allow you to watch Netflix or other apps, but nowhere near the level of ALL your channels on all your devices no matter where you are.
Visit Website
3
T-Mobile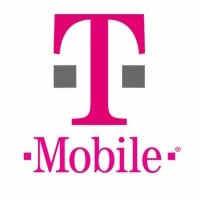 T-Mobile is a popular cell phone carrier that offers reliable coverage, affordable plans, and excellent customer service. Their network supports 5G technology and they offer a variety of plans to suit different needs, including unlimited data options. Additionally, T-Mobile offers perks such as free international roaming and Netflix on Us for qualifying plans.
If for no other reason than a straightforward monthly bill that never changes, T-Mobile reigns supreme. Then throw in all the freebies like Netflix, Paramount+, AppleTV, and more, and the savings really add up. Finally, if 5G is important to you, then once again, T-Mobile is the undisputed champ.
Forget AT&T, they have the worst dropped calls ever! T-Mobile is great, even though I had to pay AT&T almost $300.00 to get out of my contract. I make up for it by getting a better free Galaxy phone and Galaxy tablet, and that already makes up for the lousy lemon iPhone that AT&T gave me.

The Galaxy phone is 10 times better, and there are no more dropped calls. Plus, I don't have to wait for half an hour for AT&T customer service to answer my calls.

By the way, even if it's not your fault, AT&T will do everything they can to show that it's your fault. They did that when they called me back on my ex-iPhone to troubleshoot it. It was a 3-hour call, and they finally told me the phone is a lemon because there are no "+" signs on three of my icons. They told me to go to an AT&T store for a replacement. But no thanks, that's the second iPhone from AT&T that was a lemon!

Also, AT&T told me that calling my iPhone will not take away my minutes... NOT TRUE. I noticed they charged me like 200 minutes for a call from them to my iPhone. They will not credit me for that. So I've had it and switched to T-Mobile and am now happy.
Visit Website
4
Virgin Mobile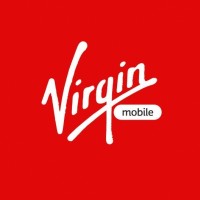 Virgin Mobile is a mobile virtual network operator (MVNO) that offers prepaid cell phone services in the United States. They operate on the Sprint network and offer affordable plans with no annual contracts, unlimited data, and no hidden fees. With Virgin Mobile, customers can bring their own device or purchase one from their selection of smartphones. They also offer discounts for customers who sign up for automatic payments and provide excellent customer service through their online help center and 24/7 phone support.
Virgin is top-notch! They excel in both price and coverage. I have tried all the options, including many others that are not listed. I must say, if I were to openly express my thoughts about the so-called "service" provided by other providers, it would undoubtedly result in lawsuits. Apart from Canadian Koodoo and the Life Alert scam, hidden fees seem to be the norm for most other cell phone providers. The other companies charge exorbitant prices, and their contracts are oppressive. Considering there are no wires and no service fleets involved, cellphone service should cost around $9. It's important to note that there are no free phones, so don't fall for that scam.

It's worth mentioning that the US government has started imposing fees and taxes even on national services (hint: this is illegal taxation).
I love them! Great service. Great prices. Great phones. I have been with more cell phone companies than most, and I must say that in the areas that I travel to, it works. I love the GPS and all the apps. I have a Droid. I just went from an iPhone to a Droid, and I love that I save 55% a month. Great reception, easy texting, YouTube, Facebook, 3G, and all of the above. Customer service is also fast to work with you. Also, fast number ports.
5
Cricket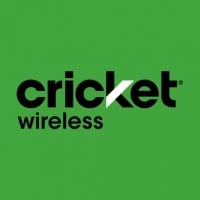 Cricket Wireless is a prepaid cell phone service provider in the United States that offers reliable and affordable wireless plans with no annual contracts, unlimited data options, and nationwide coverage through its parent company, AT&T.
Cricket provides the same, if not, better service for better, more affordable prices than most other carriers. It does not cheat the public out of money like other carriers have done to me in the past. I'm very happy with the service and I don't see myself changing carriers anytime soon. Keep up the good work!
Haven't used Cricket yet but I'm going to. I understand you can use your own phone. That will be in 6 months. Also can get it unlocked. Cannot get good service from AT&T.
Cricket is a great phone carrier and my only complaint is their customer service, which forces you to go to an actual Cricket store to speak with actual store employees.
6
MetroPCS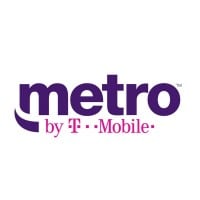 MetroPCS is a mobile virtual network operator (MVNO) that offers prepaid wireless services in the United States. The company operates on the T-Mobile network, providing its customers with nationwide coverage and access to 5G networks in select areas. MetroPCS offers affordable plans with unlimited data, talk, and text, and also allows customers to bring their own devices or purchase new ones from their selection.
I have had Metro PCS service since 2016 and I highly recommend this carrier. Let me say, I have done my homework when getting a phone with service, and they got my dollar. They have the phones, the plans, and the coverage all at the right low price. I am on a fixed income every month so I really have to watch my pennies, and Metro PCS lets me do that. I have the 30-dollar unlimited plan and unlike Boost Mobile where you have to pay for a hotspot, Metro lets me have it with my plan free with my plan. All I have left to say is these guys are number one in my book and should be number 1 on this list.
I've had Metro since around when they started. I don't use the internet on my phone much, so I don't have a big opinion on it. Everything I do use has increasingly improved since then, and the price has always been fair. I've tried T-Mobile otherwise, their service is shameful, and leaving them is like a divorce. I've never had a definitive problem with Metro; they're quite straightforward. The price is quite fair, always has been.
7
US Cellular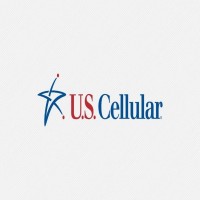 US Cellular is a reliable and customer-oriented cell phone service provider that offers nationwide coverage with 4G LTE network speeds. With a variety of affordable plans and phone options, US Cellular prioritizes customer satisfaction and provides exceptional customer service.
A weak signal at my WI cottage in a forest in 2012. Called them and within a week, an engineer came out to my cottage to verify the problem. Soon the signal was improved after some work on their part. No other large carrier would do that. Before that, I'd tried Verizon, Sprint, AT&T, T-Mobile, and Virgin.
I love US Cellular. I've never had a phone that didn't have a signal anywhere. The phone selection isn't great, but at least they carry LG and, of course, Samsung. Samsung and iPhone are probably the best out there. They also carry Windows phones, which are more like computers, which is neat.
I love my cell phone from U.S. Cellular because I don't have hardly any problems with it. People ask to borrow mine because theirs doesn't work in certain areas. I just would like to try an iPhone.
8
Vodafone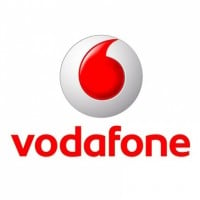 Vodafone is a global telecommunications company that provides reliable and efficient cell phone services to millions of customers worldwide, offering a wide range of plans, devices, and features to suit different needs and budgets.
It has the largest amount of pre-paid online data usage for the smallest price - and recharging with credit from a bank account only takes a minute or two!
Great company because they unblocked my old Sony Ericsson in 2019, which was a phone I had used back in 2012 or earlier just to play around with it.
It's a good network provider service. I am happy with it and it should keep less price schemes such as call rates, minute packs, and the like.
9
Airtel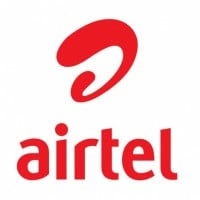 Airtel is a reputable cell phone service provider that offers a wide range of plans and packages to suit various needs and budgets, with excellent network coverage and reliable customer support.
Best service ever. I always prefer Airtel over other service providers. It's expensive, but good quality always comes at a higher price.

My broadband plan is also from Airtel, and I have to say that they are the best when you compare them to other providers.

Again, it's expensive, but I chose the 8 Mbps plan and got the Wi-Fi router cum modem for free.

Thumbs up, Airtel!
Awesome network coverage. Expensive, sure, but you never run out of signal bars anywhere. Currently, it has the 4th largest consumer base in the world.
The best service I've experienced. Even the customer care is good. I'm never gonna change my network.
10
TracFone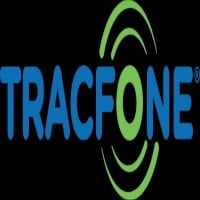 TracFone is a prepaid wireless cell phone service provider that offers a wide range of affordable and flexible plans without contracts, credit checks or activation fees, with coverage on America's largest and most dependable networks.
I can't afford $30 a month, so I love my Tracfone Smartphone with triple everything. Since I don't talk a lot, it costs me about $8 something a month to have this phone and it has free wifi. Refill every 90 days and rollover minutes, texts, and data. Who else can have all that for about 8 bucks a month?
I have a TracFone and have fine service (even though I'm the only one in my family with one). It makes it cheaper for my dad as well. Rather than having great service and being expensive, it has good service and is incredibly cheap.
I like TracFone because it's pretty convenient, and you don't have to pay a monthly fee. You just can recharge your minutes and service days by buying a card.
The Contenders
11
Straight Talk
Straight Talk is a prepaid mobile virtual network operator that offers affordable wireless service plans with unlimited talk, text, and data, all on America's largest and most dependable networks. With Straight Talk, you can enjoy a reliable and flexible cell phone service without any contracts or credit checks.
We were with US Cellular for a long time. I liked it compared to all the other cellphone companies named in this article, and a few that are not. Anyways, after my boyfriend kept after me about how great Straight Talk was and how much cheaper it was, my bill with US Cellular was really killing us – $130.00 to $150.00 monthly! I waited until my contract was up and jumped right in. Of course, not without many reservations! It turned out to be the smartest decision we have ever made! It's the cheapest price we have ever paid! Let's do the math! It has the best reception ever! They have free phones online and super cheap phones! They started the option to use your own phone! You can keep your number! Customer service is a little hard to deal with sometimes, but it's getting better! It offers unlimited everything for $45.00 a month! We love our Straight Talk!
The phone service is pretty good, and the price is right, but if you ever need service, try the chat on their website first. Calling gets someone who only just recently learned English, working from a script. Oddly, Tracfone's service center seems to be in America. They own Straight Talk, but can't help you. Tracfone's number came up when I was looking for ST's service number. So as long as you can use the self-service, it's quite good.
12
Boost Mobile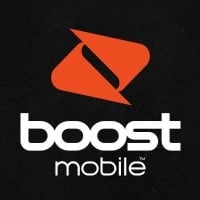 Boost Mobile is a mobile virtual network operator (MVNO) that offers prepaid cell phone plans with unlimited talk, text, and data on the reliable Sprint network. With no annual contracts, no activation fees, and affordable plans, Boost Mobile is a great choice for budget-conscious individuals who need reliable cell phone services.
Boost (AU) is terrific. You get the exact same service as Telstra, except cheaper. And I can pay off just one bill a year and be done with it without having to remember to recharge each month. 300 dollars each year gets me unlimited calls and 20 gigs of data per month.
I've had Boost for the better part of a year on their $58 unlimited everything plan (10gb a month) and also pay for their $10 wifi add-on. I can't really complain because they accomplish making you feel right at home either it would be in the store or customer service by phone. I get LTE service nearly everywhere (Missouri - Alabama). Great carrier!
I've loved having Boost Mobile. I've had it for 4 years now and have not had problems with service and only mild expected problems with my phone. Plus, it's only 30 bucks a month! You're kidding me, that is so cheap!
13 Orange
14
Amaysim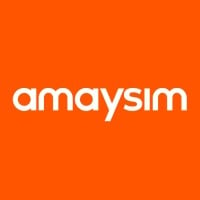 15
3
Best service in Ireland.
Boy, this is the best.
16
Koodo
How come Koodo is not in the top ten? It's ranked Canada's best cellphone carrier! They also have amazing plans and phones. The people there are extremely helpful and nice. It also doesn't have fixed contracts. This should be in the top ten at least!
For 30 dollars a month: unlimited data, texting, calling - I don't know, you tell me.
17
Net10
GOAT Service... All those big companies have problems with their network connections, while Net10 works almost anywhere.
Good service, $40 a month, not bad.
18
Appalachian Wireless
Better services in the Eastern Kentucky Area there can be with 4G LTE services covering a wide spread.
19
EE
I use EE and I think it's one of the best. I get service in most places and they care about new and long-term customers.
EE cares about their customers like me. They are really nice and friendly, the best British phone service.
Really good prices, though I think giffgaff is the best even though I am vouching for EE.
20
Rogers
Rogers is an excellent service. However, it has no chance on this list, due to the fact that it is a Canadian phone service.
Rogers, 17! I mean, what? Seriously, it's high quality and...
I'm very surprised Rogers isn't higher.
21
Consumer Cellular
Consumer Cellular is a reliable and affordable cell phone service provider that offers a range of plans to suit various needs, including no-contract options and the ability to bring your own device. They use the networks of major carriers, ensuring strong coverage and fast data speeds, and offer excellent customer service with US-based representatives who are available to help with any questions or issues.
Many people think of this plan as "the old folk plan" because of the cheaper phones, but the plans are awesome! You figure out what you need and pay that amount. No contracts, and you can add or remove some features without being penalized. It works everywhere because they borrow others' towers. You should take a look, and YES, THEY HAVE iPhoneS. I am an Android user and am sharing my father's plan, so it's cheap... cheap... cheap.

I recently was with T-Mobile but don't need unlimited everything.
I am on SSDI and I find this plan is cheap... Cheap... Cheap! The coverage is the same as Verizon. My family is about 1000 miles south and over the many years, I have belonged to Consumer Cellular. I have NEVER had a weak connection or dropped call! The phones are great, the prices greater, and no contract! You pay ONLY for the minutes used, not a prepaid plan, free activation, no contract, great coverage. Could you ask for more? A company that is NOT just for 'Old People'. If you like to save, a company for you!
22
Ooma
I had my Ooma phone for six years at NO monthly cost! Today if purchased, there is a low monthly cost due to the 911 calling feature. It is still well worth it.
23 Altyn Asyr (TM CELL)
24
O2
This is ridiculous, how can O2 be 99th? It is surely at least top ten.
O2's 3G and 4G coverage where I live is great.
25
Cingular
The logo was radical. Nowadays, no cellphone company has an awesome logo compared to this. One day it was cool, the next day it is AT&T.
PSearch List