Top 10 Best Digital Camera Brands
The rise of smartphones has made digital cameras seem like a thing of the past, but for photography enthusiasts, nothing beats a dedicated camera with high-quality lenses and advanced features. With so many options available, it can be difficult to choose the right digital camera that suits your needs. That's why we asked you to share your favorite digital cameras. After tallying up the votes, we present to you the top ten digital cameras as selected by you.

From compact point-and-shoot cameras to professional-grade DSLRs, the list includes a wide range of options for different budgets and preferences. Whether you're looking for a camera for travel, landscape photography, or portraits, there's something on this list for everyone.

The Top Ten

1 Canon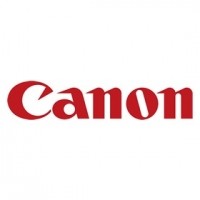 Canon is a Japanese multinational corporation known for its range of cameras, camcorders, and printers. The brand has a long history of innovation in the realm of photography and is renowned for its DSLR and mirrorless camera systems. Canon cameras often come equipped with advanced image processors and high-quality lenses, making them a popular choice among both amateur and professional photographers.
I've used them professionally since the beginning of DSLRs with utmost reliability and quality. I'm a huge fan of the 5D series and have relied on it for most of my work since day one. The lens lineup is also second to none. My favorite, the EF 70-200mm f/2.8L IS II, accounts for about 70% of my shots. It has taken thousands upon thousands of pictures since its 2010 debut, without fail. Reliability is crucial for professional use.

Also, the service department, primarily using CPS, is the best there is. I'm always looking forward to Canon's next product announcements!
I own both a Canon 1100D and a Nikon D5300. Even though the Canon is an entry-level model, it takes really amazing shots. The Nikon D5300, without an OLPF, is one of the best cameras on the market right now in that range. To be honest, based on my experience, Canon and Nikon look far better than Sony, Fuji, and others. I don't even think it's fair to compare the DSLR models of Canon and Nikon with Sony. I found Olympus and Pentax to be better than Sony and Fuji.
2
Nikon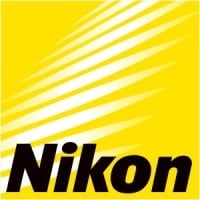 Established in Japan, Nikon is a leading name in the imaging and optics industry. The company specializes in cameras, binoculars, and other optical instruments. Nikon DSLRs and mirrorless models are lauded for their robust build, optical quality, and reliable performance, catering to photographers of all levels.
As a professional photographer, I have used all sorts of cameras from many brands. But if I had to choose just one brand, it would be Nikon for their ease of use, great quality, durability, and the number of features you get for the value. They almost always lead the way in terms of optical zoom and megapixels and cost a fraction of the price of competitors.

For a personal camera, I also use Nikon and have done so for over twenty years. They are a fantastic brand with options at all price ranges. From great point-and-shoots to fantastic super-zoom compacts like the A900, to magnificent DSLRs, Nikon offers a camera for everyone at an amazing price, with class-leading features.
Hey, I got one for Christmas last year. It's a Coolpix, and the photos that I have taken are good. Before someone took it, I had a Sony. It was a small, pink camera that my husband bought me in 2009 for Valentine's Day, and it was a great camera.

Nikon is a brand I'm learning to love, thanks to the cousin who thought enough to get me one. The only downside to this one so far is that it uses double-A batteries. My Sony had a nice rechargeable battery. Overall, Nikon is a good camera, so I think the rating is okay. It just needs to come with a charger and battery.
3
Sony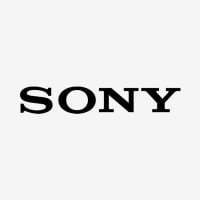 Sony is a Japanese electronics conglomerate with a diverse product portfolio, including digital cameras. The brand has been a pioneer in mirrorless technology, offering cameras with high-speed autofocus and excellent low-light capabilities. Sony's Alpha series has gained significant traction for its compact design and state-of-the-art features.
It's amazing what Sony has done in a relatively short period of time. They produce simply the best out-of-camera images compared to Canon and Nikon. Isn't this what photography is all about, as far as cameras are concerned?
Sony has transformed the face of photography by bringing full-frame mirrorless cameras to the forefront. They have taken up the mantle from Contax as the only cameras to feature autofocus Zeiss lenses. Sony pairs the best lenses with the best sensors, period. They are instruments for professionals. Like Leica's M series or Nikon's F series, Sony's A7 series is the new icon of photography.
Compact size and excellent quality. Although Canon is currently leading the market, Nikon has already started losing the game. Just wait and watch. Sony will be on top. The journey has begun with the launch of the ILCE-9, the father of all cameras.
4
Olympus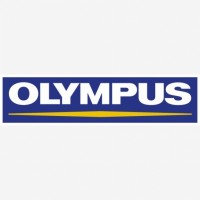 Originating in Japan, Olympus has been a player in the imaging sector for decades. They are particularly known for their micro four-thirds mirrorless camera systems, like the Olympus OM-D series. These cameras offer compact sizes without sacrificing professional-level features or image quality.
I have owned a number of camera brands, and the one I have used quite a lot is Samsung. I recently bought an Olympus SP-720UZ, which was not expensive for a student. It is a lovely piece and takes good-quality pictures in the dark with flash. I'm looking forward to getting a more advanced version of this model.
Olympus has some amazing technology. In the coming years, we can expect to see Olympus offering best-in-class digital cameras, particularly in the evolving mirrorless systems. I'm a proud owner of the OM-D E-M5 and absolutely love it! It's the best camera I've owned among my entire DSLR collection.
I love this camera! It's honestly the best one I have ever owned. It's perfect for taking selfies as well as far-away shots. The 26x zoom is amazing.
5
Pentax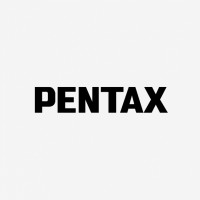 Hailing from Japan, Pentax has been in the imaging industry since the early 20th century. Known for their DSLRs and rugged outdoor cameras, Pentax offers a wide variety of options for different skill levels. Their K-series DSLRs are popular for their durability and feature sets.
Sure, Nikon and Canon get all the big press, and they are fine cameras, without a doubt. But when it came down to selecting my DSLR, nothing could match the value, quality, and features that I was able to get from my Pentax K-50. For instance, Pentax was the only brand in its price range to have both front and rear dials. I also love the fact that the image stabilization is built into the body, meaning that I don't have to look for specific lenses to get that functionality.

The camera is also weather-resistant, which wasn't a big selling point at first, but I've grown to love it. All the homework I did paid off. I've never regretted getting my Pentax!
Pentax offers fewer options than Nikon and Canon, but the options they do have will satisfy 95% of photographers, from beginners to pros. They tend to offer a bit more for the same price compared to Nikon, Canon, or Sony. The cameras and lenses are sturdy and well-built. For my larger-than-average hands, they feel better too, even though they tend to be a bit smaller and lighter than Canon.

The only downsides to the Pentax system for me are:

1. If using three or more multiple flashes/strobes, they don't synchronize together easily. Nikon's flash system is much better. I wish Pentax would license this from Nikon, pay a royalty, and let me use Nikon flashes.

2. If you want to buy cheap accessories, such as lenses or flashes, Nikon and Canon have more third-party support. However, I like the good quality of Pentax, so I seldom buy third-party products.

3. Fewer stores carry the full line of Pentax products. Therefore, you may have to purchase online if you want a less common lens or accessory.

I've owned Canon, Nikon, Panasonic, and Sony cameras. They are all nice. Each has some features that are best in their category, but for overall features, I like Pentax the best. I own several Pentax DSLRs, lenses, flashes, and other accessories. For an enthusiast, I think Pentax is the best system for the money. If you are very wealthy and don't care about cost, you'll probably opt for Nikon.
6
Panasonic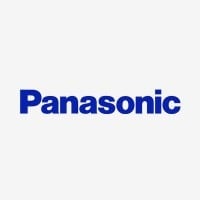 A Japanese multinational, Panasonic offers a variety of electronic products, including digital cameras. Their cameras are often praised for their video capabilities, including 4K recording options. The Lumix G series has found a home with both professionals and hobbyists alike.
When you want to take pictures manually (you decide after taking measurements of the ISO, aperture, etc., with a light meter), you can get the best photos with a Panasonic Lumix. Plus, the lens is made by Leica, which is one of the best, if not the best, in the world. I have tried several other brands, but nothing can compare with Panasonic. If you want a good non-professional camera, choose Panasonic because the photo quality is very close to that of professional cameras.
I have two Lumix cameras and have been amazed at the results I've seen. I use one point-and-shoot for mostly indoor pictures like exhibitions, etc. For bird and animal photography, I use my other, larger camera. I received some useful advice about initial setups that have helped considerably.
I love my old Lumix GF1, which I used for online shopping. The pictures are clear and precise. A customer bought it, so I had to buy a newer version. I tried Canon, Fuji, and Pentax, but nothing compares to Panasonic. Today, I bought the Lumix GF3. It's not the latest model, but it's even better than my old one.
7
Samsung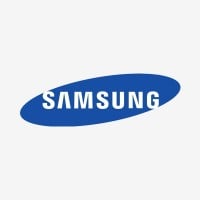 South Korean electronics giant Samsung has delved into the digital camera market alongside its other consumer electronics. Their Smart Cameras offer built-in Wi-Fi and integration with smartphones. However, Samsung has scaled back its camera production in recent years to focus on its other core businesses.
I have an NX100 and NX1000, and I love them. They are the best cameras I have ever owned in my life, digital or film. They are easy to use and offer great ways of adapting for a situation when shooting. I've found there is no all-in-one digital camera. Also, the NX100 has the best response when I push the button compared to other camera brands I've seen and owned.

I had a Nikon D40x. It was good but really picky. The focus is actually better with the NX100 than with the D40x. Samsung has its good and bad items. I also own a WB50F, which is quite possibly one of the worst cameras I have ever owned. If I'm just going out for a basic day shooting on the nature trail, I prefer my Polaroid 1036 to my WB50F.
Samsung is the most qualified brand for cameras, offering reasonable prices and the highest technical features, unlike other brands.
I still have an old Samsung camera, bought around 2011. It might work if there were batteries and an SD card in it. The camera was good, although it's probably outdated compared to cameras these days.
8
Casio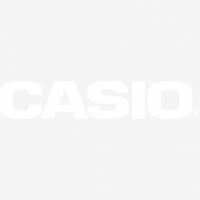 A Japanese electronics company, Casio has a range of digital cameras under its Exilim brand. These cameras are typically aimed at the casual consumer market and are known for their slim design and user-friendly interfaces. While they might not offer professional-level features, they are generally reliable for point-and-shoot photography.
I have had two Exilims. They are quite small and do an amazing job with detail and color. However, when using flash for people shots, they are often partly washed out. Maybe it's the settings I use?
9
Lumix (Panasonic)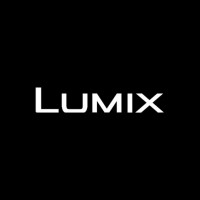 Lumix is a brand of digital cameras created by Panasonic. Specializing in mirrorless and compact models, the Lumix line has earned praise for its Leica-branded lenses and video capture features. Models like the GH5 have become popular among videographers for their high-quality output.
The camera I used to film videos is a Lumix.
10
RED Digital Cinema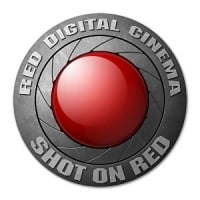 An American company founded by Jim Jannard, RED specializes in high-end digital cinematography cameras. Known for their modularity and raw video capabilities, RED cameras are often used in professional film and television production. These cameras offer high-resolution sensors and a range of compatible accessories for customized setups.
The Contenders
11
Ricoh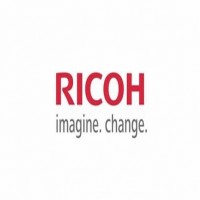 A Japanese multinational, Ricoh has been involved in the imaging and electronics industry for many years. Their cameras, such as the Ricoh GR series, are known for their compact design and high-quality lenses. The brand also owns Pentax, further expanding its reach in the photography market.
I have a RICOH WG-20, a weatherproof model. At 14MP, the pictures are fantastic. The model is easy to use. I didn't even need a manual. I can trust its ruggedness. It's well-built with features that are easy to see and use. I was lucky to find this gem, and I mean that literally. I actually found it in the trash. I can't believe how fortunate I've been. I take photos for the automotive detailing that I do, and I can count on the before-and-after pictures to be consistent. The camera gets the job done with accuracy.
Best camera ever!
12
Leica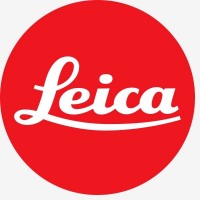 A German company renowned for its high-end cameras and optics, Leica cameras are synonymous with quality and precision. Known for their rangefinder systems, Leica cameras are often considered status symbols in the photography community. The brand enjoys a rich history dating back to the early 20th century and remains a preferred choice for many professional photographers.
Come on! This is ranked way too low. It's common knowledge that Leica makes the best lenses. Just look at every test in magazines. It's not cheap - you really pay for the quality here, not just for the name of the brand like most people think - but once you own one, you will see for sure a difference compared to other cameras.

Its only flaw, as I said before, is its price, especially the lenses. If you are a serious artist in photography, you will get the most out of this camera. A professional might look for a cheaper quality brand if they are just doing publicity photography, for instance.
The Germans lead the way, and Leica was founded in 1914. The lenses were used by the German Luftwaffe for reconnaissance photographs. Even a pair of field binoculars, if obtained, became a premium item and were wildly adored. Leica and Carl Zeiss are the best. They rank numbers 1 and 2 in camera makes.
The best quality lenses are available, and even owning a Leica puts you in the most prestigious category. I have the Leica C Type 12 in red, and as far as I am concerned, I put it in the top 10.
13
Nokia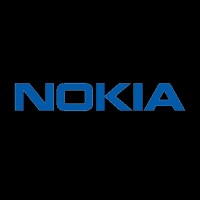 Known primarily for mobile phones, the Finnish company Nokia has also integrated advanced camera technology into its smartphone lineup. In collaboration with companies like Carl Zeiss, Nokia has produced phones with impressive camera capabilities. While they're not dedicated camera manufacturers, their mobile imaging technology has been notable.
14
SJCAM
A Chinese company, SJCAM is renowned for producing action cameras that are affordable alternatives to brands like GoPro. Their cameras usually come with waterproof housings and a variety of mounts. With features like 4K video and WiFi connectivity, they appeal to adventure seekers and casual videographers.
One of the best action cam brands. Sharp image, cheap price, and good color quality.
15
Apple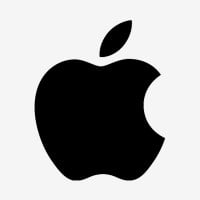 While not a traditional camera manufacturer, Apple has made significant strides in camera technology through its iPhone line. Its smartphones feature advanced camera systems that employ computational photography techniques for stunning results. The user-friendly interface and integration with other Apple services make it a popular choice for mobile photography.
Using my phone as my camera allows me to take pictures, videos, and much more. It's great. You don't miss out on so many opportunities to grab that amazing shot. I don't have to lug my Canon with me everywhere. It has decent zoom that I use often. Mine is an iPhone 10, so I can't speak to the iPhone 12. I do know that it has lenses that my phone doesn't. I will upgrade and am looking forward to seeing what it can do.

Oh, my camera shoots in 4K, be it a nature pic, video, portrait mode, time lapse, etc. It's easy to use, has some nice features, and is something that most people carry around. It offers easy access, is lightweight, and is a great camera, especially for capturing things that you wouldn't if you have a Canon or any bulky cameras. These aren't practical or even okay to bring to certain places. Point, shoot, and if you want, edit right on your phone. There are also some really great professional editing apps available.
16 Konica Minolta A Japanese technology company that was a significant player in the camera industry, Konica Minolta no longer manufactures cameras but left a lasting impression. Their Maxxum/Dynax line was influential in the development of autofocus technology. Since exiting the camera market, their imaging technology has been adopted by Sony.
17
Fujifilm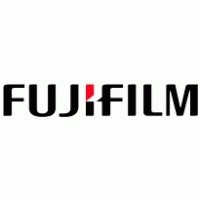 Fujifilm is a Japanese multinational corporation known for its diverse range of imaging and photography products. It made its name in the film photography industry but has transitioned successfully into the digital camera world. Their X-Series cameras are especially popular among professionals for their high image quality and retro design.
I bought a reasonably priced Fujifilm Finepix Camera a while back. It's amazingly easy to operate and user-friendly. No need to dig through menus, and it's fully manual with RAW capability. This camera has been all over the world with me.

After dropping it on a marble museum floor, craggy rocks, and being waterlogged in a severe downpour, as well as surviving Niagara Falls, the camera keeps on snapping photos. Although it is old and outdated now, it still takes amazing photos, and nothing comes close to the super macros it's capable of.
Less known to today's generation of digital kids, there was a time when we used film. Kodak was the most advertised brand, and each factory produced film with different quality and color saturation. Then came Fuji. It didn't look as oversaturated, but it offered natural and consistent quality. Today, in the realm of top-of-the-range mirrorless cameras, Fuji is right at the top alongside other brands. Remember, if the light is low, you'll need a quality lens. Your lens is the window of your camera, and the rest comes down to perception.
18 Diunamai An Italian brand less known globally, Diunamai offers budget-friendly cameras for casual users. While they lack the advanced features and reputation of industry giants, their products are generally considered reliable for basic photography needs. These cameras aim to be affordable and accessible, targeting the consumer market.
19
Google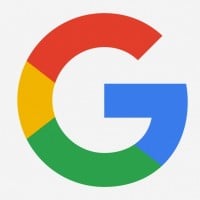 While not a camera manufacturer per se, Google has made considerable advances in computational photography through its Pixel smartphones. These devices offer advanced AI-driven features like Night Sight and Super Res Zoom. Google aims to achieve professional-level photo quality primarily through software algorithms rather than hardware alone.
Pixel 2 is a monster.
20
Cherry Mobile
A Philippine-based company primarily known for its smartphones, Cherry Mobile has integrated cameras into its mobile devices. While not a specialized camera manufacturer, their smartphones often feature dual or triple camera systems suitable for casual photography. Their focus lies more on affordability and overall utility rather than professional-grade camera technology.
Best camera ever.
21
Hasselblad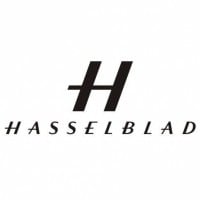 A Swedish manufacturer specializing in medium-format cameras, Hasselblad is a name associated with high-end professional photography. Known for their exceptional build and image quality, Hasselblad cameras have been used in various historic moments, including the Apollo moon landings. Their digital medium-format cameras are sought after by professionals in fields like fashion and landscape photography.
One of the high-end, prestigious camera makers in the world. Their cameras produce stunning, gorgeous pictures with a variety of models. One of their models has a 50-megapixel CMOS sensor.
This pro camera is just my dream camera. I use it sometimes. I have some other brands, but I've always dreamed of having a Hasselblad.
Outstanding product quality and attention to detail, with beautiful color science.
22 Vivitar An American company, Vivitar offers a range of affordable digital cameras aimed at the consumer market. While they might not be the first choice for professional photographers, their products are accessible and straightforward to use. These cameras often come with basic features suitable for point-and-shoot photography.
23
Rollei
A German brand with a rich history in the camera industry, Rollei is best known for its twin-lens reflex (TLR) medium-format cameras. Though their digital offerings are limited compared to other brands, they still maintain a niche market. Rollei cameras are often associated with craftsmanship and vintage aesthetic.
I like my 35mm camera from them. It's a good quality, well-built camera that uses Leica lenses. Or at least mine did at the time.
24
GoPro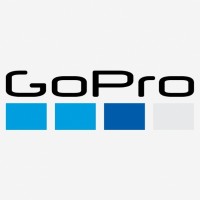 American company GoPro specializes in action cameras that are small, waterproof, and rugged. Their cameras are designed to be attached to helmets, surfboards, and other outdoor gear. Known for their high-quality video capabilities, GoPro cameras are a staple in extreme sports and adventure videography.
I use this for waterslides due to the waterproofing. Even without water, it is the best 4K camera. If you aren't into water, 4K, or 60fps, this isn't a good camera. But I'm part of the niche audience, so I'm chill.
Very good! Would recommend!
Yeah, it's good.
25
Polaroid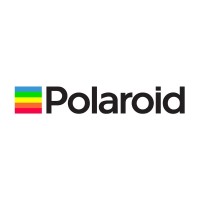 An American company with a storied history, Polaroid is famous for its instant cameras. Although they have diversified into digital cameras, they still offer the nostalgic touch of instant photo printing within modern digital designs. Their point-and-shoot cameras appeal to consumers looking for simplicity and immediate gratification.
They released a few I-Zone instant pocket cameras, including those that are licensed (Barbie, Girl Tech, and American Girl).
Love it, stay classic.
PSearch List