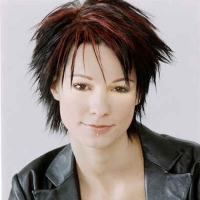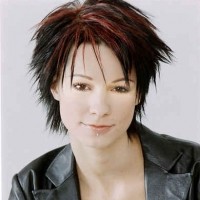 +
Christina Sturmer
Christina Stürmer is an Austrian alternative rock singer that was born on June 9, 1982 in Linz.
Stürmer started her career when participating in the first season of Austrian talent search show "Starmania" from 2002 to 2003, where she came in second place. Unlike the winner Michael Tschuggnall, she rose to national fame with her first two albums released in 2003 and 2004, respectively. In 2005, a re-recorded version of her debut single "Ich lebe" entered the charts in Germany and Switzerland as well, marking the beginning of her celebrity status in other German speaking territories. Other hit singles and albums followed in those countries, her best known being "Engel fliegen einsam", "Mama (Ana Ahabak)" and "Nie genug". In her home country she had over 20 top ten hit singles, making her one of the most popular Austrian music artists of all time.
Christina Stürmer's musical style has alternative rock and pop rock influences, and can be compared to bands such as Silbermond and Juli.
Version History:
Lists Featuring Christina Sturmer