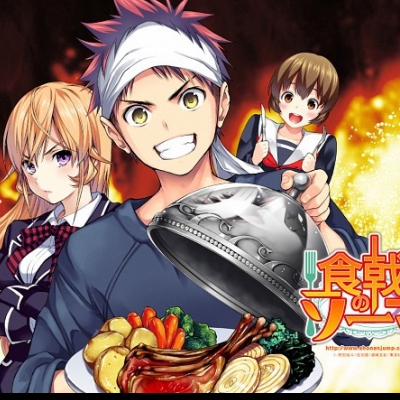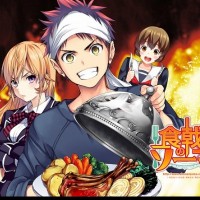 +
Food Wars: Shokugeki no Soma
Shokugeki no Soma (食戟のソーマ Shokugeki no Sōma) is a manga written by Yūto Tsukuda and illustrated by Shun Saeki in collaboration with Yuki Morisaki, a famous chef. Its main character, Sōma Yukihira is a brash, confident, and skilled amateur chef who enters Tōtsuki Culinary Academy to graduate from the culinary school famed for its 1% graduation rate, all while facing numerous other skilled chefs in his class.
The manga was first published by Shueisha on November 26, 2012 in the 52nd issue of Japan's Shōnen Jump magazine. VIZ Media publishes the localized story of Shokugeki no Soma under the title Food Wars: Shokugeki no Soma.
Shokugeki no Soma has been adapted into an anime television series, which aired between April 3 and September 25, 2015 and was followed by a second season, which aired between July 2, 2016 and September 24, 2016.
Lists Featuring Food Wars: Shokugeki no Soma