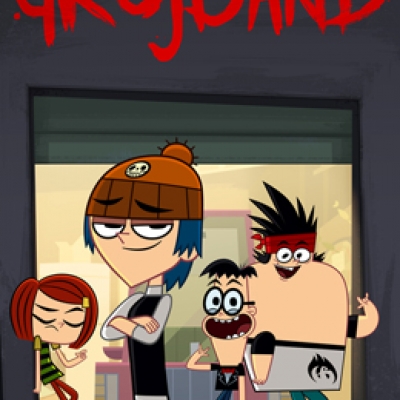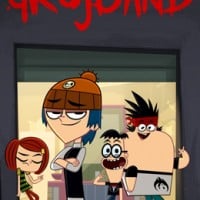 +
GrojBand
Grojband is a Canadian animated series developed by Fresh TV and distributed by FremantleMedia, Ltd and created by Todd Kauffman and Mark Thornton.
Grojband is about a kid named Corey and his friends, Laney, Kin, and Kon with their own garage band. The kids are good at singing and playing instruments. The flaw is they are awful at writing lyrics.
Corey can't think something cool for writing his own lyrics. So, he decided to used his sister's diary as a source for lyrics. Corey picks his sister's diary by keep ruining her big day and make her enraged to go to diary mode so he can pick it as inspiration for lyrics.
The show starring Lyon Smith (Corey), Bryn McCaulyn (Laney), Sergio Di Zio (Kin), Tim Beresford (Kon), Alyson Court (Trina), and more.
Lists Featuring GrojBand
Related Lists