Top Ten Best Jetix Shows
Here are the shows from Jetix that we all grew up, watched and loved when we were kids. Even though Jetix was what replaced Fox Kids in Europe, it was a lot better than ABC Kids, 4Kids T.V. , and Disney combined.
The Top Ten
1
Power Rangers
All of them rocked
I lovvveed the power Rangers. Now nick makes them stupid
Best childhood memories
Super
V 2 Comments
2
Pucca
I really liked this show when I was little because I was very into romance, the two characters Pucca and Garu don't speak because they took a vowel of silence and in real life I don't speak in public because I have this rare condition called "selective mutism" they both have pigtails and I love pigtails so these are the reasons I love this show it had things I really liked.
OH MY GOD! This is THE most cutest show I have ever seen! The characters are so cute, the plots are cute, the animation is... OH MY GOD IT'S SO CUTE! I LOVE PUCCA! It also has such adorable action.
I love this episode anyone can love it when I was little my BOY cousin loved it I am 11 and I still watch it on YouTube
Boy-Can love it since it has fighting
Girls-it has romance and it is cute
This was cutest
V 5 Comments
3
Super Robot Monkey Team HyperForce GO!
I Love Super Robot Monkey Team HyperForce GO! It is one of my favorite animes! A show about a human who leads robot monkeys?! AWESOME! The plots were awesome, the anime-tion is adorable and awesome! The voice acting is amazing! It was a very good idea. LONG LIVE SUPER ROBOT MONKEY TEAM HYPERFORCE GO!
This is the BEST SHOW THAT I HAVE EVER SEEN ON JETIX!
This was my favorite Jetix show - bobbythebrony
This is as good as dragon ball z. Amazing story and animation. I am a fan of S.R.M.T.H.F.G I have seen all episodes and I also tell others to see it
V 1 Comment
4
Ōban Star-Racers
Absolutely incredible show so much effort and passion is put between the french and japanese teams working on it
Ōban Star-Racers is one of my favorite French animated shows too! The main character is so hot.
Such an incredible show! The characters and plot were phenomenal. The soundtrack was fantastic but the real heart and soul of this show is the art, it's matched and honestly far superior to most shows these days. It's a hugely underrated gem of a show. There are now also talks of a potential sequel all these years later! It's really been 11 years...
This deserves so much more recognition than it gets.
A wonderful, beautiful show.
5
Yin Yang Yo!
This show IS way better than Wow Wow Wubbzy, even though it was made by the same creator of Wow Wow Wubbzy. It is so awesome!
Yes, I liked this show more when it was on Jetix.
I have seen plenty of episodes on YouTube it rips off The Amazing World of Gumball and a goanimate anamation it's a fun show
Oof you got my vote I LOVE THIS SHOW XDD - Polaris_Doggo_
V 2 Comments
6
Naruto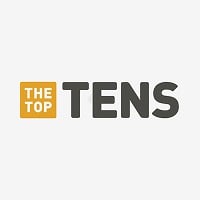 Naruto is an anime and manga franchise Naruto, created by Masashi Kishimoto. The manga was later adapted into a television anime, which was produced by Studio Pierrot and Aniplex. It premiered across Japan on the terrestrial TV Tokyo and other TX Network stations on October 3, 2002. The first series ...read more.
Amazing Anime about Ninjas defeating strong enemies and protecting people with strong powers!
7
Galactik Football
It's an awesome show though season 3 wasn't up to the mark it was awesome all together like many other galactic fans I'm longing for season 4 will we get one? ?
This show was the BOMB. Okay so maybe they repeated animation but that's only because they were on a low budget. If you look past that the characters are well developed and oh yeah there is actually A PLOT!
But only season 1&2 were awesome. Don't waste your time with season 3!
I addicted to this show I like it very much but season3 disappointed me more I waiting for seasons 4.
Football on another level with great coaching and mentoring shown
V 3 Comments
8
Monster Buster Club
This show again, has good action, plots, and animation.
Yeah, it's pretty good - starssugar
9
American Dragon: Jake Long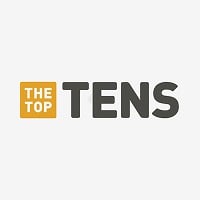 American Dragon: Jake Long is an American animated television series. It was produced by Walt Disney Television Animation and created by Jeff Goode.
Good show I am missing
Gosh, how I miss this show. I always wonder why Jetix cancelled it. I first saw this show as an 8 year old boy in 2003 on Jetix. Possibly one of the best shows in the world.

But it's a great thing that I can find it on the internet now because it sucks that Disney never made it into a DVD.
It is my best programme
Come on BROS. Don't forget this awesome show.
This show ROCKS.
10
W.I.T.C.H.: Will, Irma, Taranee, Cornelia, Hay Lin
The women in this show are as hot as the women in Totally Spies! And Winx Club.
I miss this show so much! What killed me is that W.I.T.C. H (mostly the comics themselves) contributed to Disney so much...
Well-written show! Characters and plots are written well! Music is awesome! Animation is brilliant! This is Disney's best show ever!
I grew up with W.I.T.C.H. and have loved it ever since.
:D
The Contenders
11
Jimmy Two-Shoes
This show is so funny, man!
12
Dragon Booster
The plots, characters, animation, and actions are great. I love Dragon Booster. It is so awesome! BEST JETIX SHOW EVER!
13
Get Ed
Brilliant, underrated T.V. show! One of Disney's first attempts at CGI! The characters are really well done and the plots get more complex as they go along!
This show has great plots and animation.
14
Goosebumbs
This was a really good show I still remmeber some of its episodes
15
Sonic X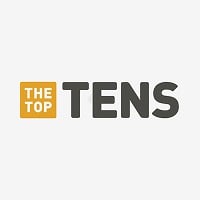 Sonic X is a Japanese anime television series created by TMS Entertainment and based on the Sonic the Hedgehog video game series published by Sega.
No love for Sonic X? Come on
16
A.T.O.M.: Alpha Teens on Machines
This show was way better than the Problem Solverz
17
Code Lyoko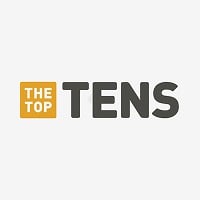 Code Lyoko is a French animated television series created by Thomas Romain and Tania Palumbo and produced by Moonscoop.
I loved this show, and still do. The plots and animation were great and amazing.
18
Inspector Gadget
The writing was amazing, the characters were awesome! I love Inspector Gadget!
Camon why is gadget so down
19
Teenage Mutant Ninja Turtles 2003
Used to be on Jetix.
20
Huntik: Secrets & Seekers
Best show ever
I don't know why this isn't in one spot they needs a season 3. The plot was good charchters wete good and how they were portyaded was great. Please consider this show it was amazing
Huntik secrets and seekers this is best of all. It must be in top one position. how come u people forgot it u non worthy filthy useless... holes
21
Grossology
I find Abby Archer so hot! I love Grossology!
22
Super Mario Brothers Super Show
WOW. I loved this show.
It may have not had a lot of popularity because it was from the 1980's but if you do not believe me that this show used to ere on Jetix?

Super Mario Brothers Super Show Jetix on Amazon.
23
Kick Buttowski: Suburban Daredevil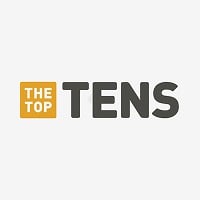 Kick Buttowski: Suburban Daredevil is an American animated television series created and executive produced by animator Sandro Corsaro, about a young boy named Clarence Francis "Kick" Buttowski, who aspires to become the world's greatest daredevil.
This show only aired on Disney, not Jetix - YinYangYoFanatic3968
24
What's with Andy?
Andy Larkin was awesome.
It was funny - starssugar
25
Tutenstein
Tutenstein is so entertaining and actually inspires you about Egypt History.
26
Totally Spies!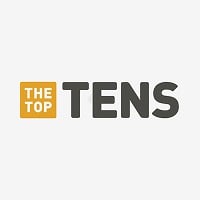 Totally Spies! is a French-Canadian animated spy comedy television series created by Vincent Chalvon-Demersay and David Michel and produced by Marathon Media Group and Image Entertainment Corporation.
This show is spietacular
Awesome - starssugar
27
Digimon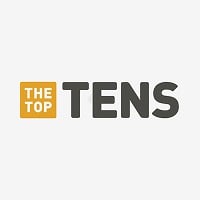 "Digimon" is a term commonly used to describe a variety of Japanese anime series based on the Bandai virtual pet brand "Digimon" (Dejimon). As of 2017, there are 7 series: "Digimon Adventure" (1999), "Digimon 02" (a.k.a. "Digimon Adventure 02") (2000), "Digimon Tamers" (2001), ...read more.
28 Teamo Supremo
29 ProStars
30
The Fairly OddParents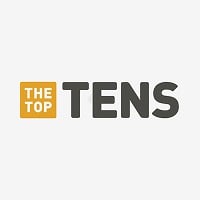 The Fairly OddParents is an American animated television series created by Butch Hartman for Nickelodeon.
Once Again, This didn't air on Jetix, this Aired on Nickelodeon - YinYangYoFanatic3968
31
Fillmore!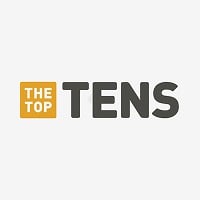 Fillmore! is an American animated television series created by Scott M. Gimple for ABC and, later, Toon Disney.
32
Tokyo Mew Mew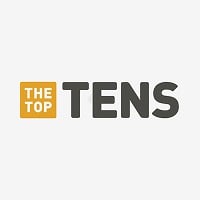 33 Spider-Man
34
Planet Sketch
I like this show. It actually was pretty funny. Thanks, Aardman.
35
Total Drama Island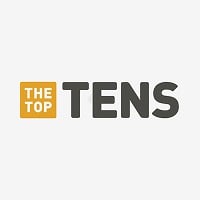 Total Drama Island is a Canadian animated television series which premiered in Canada on Teletoon on July 8, 2007 and on June 5, 2008 in the U.S.
36
Care Bears
Such a great show that used to be on Jetix.
37 The Tofus
38
Ojamajo Doremi
No love for Ojamajo Doremi? Come on!
No way!
39 Ojamajo Doremi Na-I-Sho
40 Ojamajo Doremi Sharp
41 Motto! Ojamajo Doremi
42 Ojamajo Doremi Dokkaan!
43 Nepos Napos
44
Mermaid Melody Pichi Pichi Pitch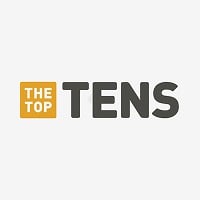 Mermaid Melody Pichi Pichi Pitch is a shōjo manga and anime series created by Michiko Yokote, with artwork by Pink Hanamori.
45 Transformers Beast Wars
46 Sushi Pack
47
Power Rangers: Zeo

48
Lilo & Stitch: The Series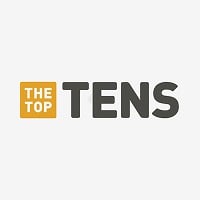 49 Power Rangers: Jungle Fury
BAdd New Item
Related Lists

Top 10 Best TV Shows

Best Nickelodeon Shows of All Time

Best Disney Channel Shows

Best Cartoon Network Shows
List Stats
300 votes
49 listings
5 years, 1 days old

Top Remixes
1. Pucca
2. Power Rangers
3. Super Robot Monkey Team HyperForce GO!
SapphireGrim
Error Reporting
See a factual error in these listings? Report it
here
.