Top 10 Best Television Brands
This is the list to see which television brands are the best.

The Top Ten

1 Sony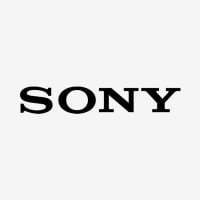 Sony Group Corporation, commonly known as Sony and stylized as SONY, is a Japanese multinational conglomerate corporation headquartered in Kōnan, Minato, Tokyo, Japan. ...read more.
I purchased a Sony Bravia 40" in 2009 during a Black Friday sale. The size was a big upgrade for me as I had previously used a 21" Vizio to watch television. Well, here it is November 2017 and the Sony is still going strong! We have 3 different video gaming consoles hooked up to it and it's a breeze to switch over to any one of them. I'm very happy with Sony quality and longevity, but I do have to acknowledge the Vizio as a great brand too. The little 21" Vizio went from being my main television to my computer monitor and it's still working great too.
Bought a sony lcd T.V. in 2008 and now would never consider another brand. The picture quality (black level, natural colors, etc.) of their lcd/leds cannot be beat. Sony also pays attention to good sound which I appreciate not having to by an overpriced soundbar. You pay little more for a set but if you own the T.V. for 10 years it's not a big deal. I'd also add that their customer service is amazing for a consumer products maker. The aforementioned T.V. had what I thought was a picture issue when I first bought it (I later found out it was probably just a hidden setting). However, Sony sent a repair man to my apartment and he replaced the circuit board on the spot. Extremely impressed.
The 40" Bravia that I purchased from Amazon 7 years ago looks as good as any of the screens I've seen in the stores. I wish I had more of an excuse (3D, 4K, 240HZ, curved screen, invisible bevel, included Netflix, etc. --all fairly meaningless) to replace the set. I'm afraid of getting a picture that wouldn't be "quite" right.
At the time I purchased Sony, all of the self-appointed internet experts were slamming Sony and talking-non-stop gibberish about Samsung's "vastly superior black levels", etc.). Samsung may have run over Sony in market popularity and sales, but Sony quality has answered the threats of all comers.
I have this old sony that our grandpa gave as a gift to my son who was still a 5 month old toddler then.. And that was seven years ago. Interesting to note that set was already 15 years old then since it was said to have been purchased way back in the early 1990- a trinitron class without an audio/video input so that watching a film using a dvd player requires an AV Modulator. It was a KV-19APR1 model, a type which one might not remember anymore and yet it is still working well today and outlived my other sony that I bought in 2001..
2
Samsung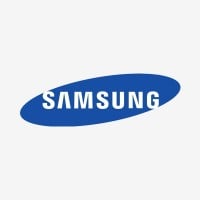 The Samsung Group (or simply Samsung, stylized as SAMSUNG) is a South Korean multinational manufacturing conglomerate headquartered in Samsung Town, Seoul, South Korea. It comprises numerous affiliated businesses, most of them united under the Samsung brand, and is the largest South Korean chaebol (business conglomerate). As of 2020, Samsung has the 8th highest global brand value. ...read more.
I have a 5 year old Samsung 47" 1080 LCD and I have only had one minor problem where the capacitor went bad on it. If you know anything about anything, then it's only a $25 fix to solder a new one back on to the circuit board. If you're worthless, then it will cost you about $200 to pay Geek Squad to fix it. The thing now works like the day I bought it. I also just bought a new Samsung 40" 1080 LED for my bedroom. For the picture quality, you can't beat a Samsung.
Just got a 65" model# mu6290 and let me tell you... this Samsung has out performed both the Sony and LG we have in our bedroom and kitchen! We bought all three at the same time. Sony is a 55" and same comparable features, and LG is 50" in Kitchen with comparable features as well. In other words none have OLED technology. All are UHD HDR 4K TVs and hands down will be going Samsung for all three. Returning the other two next week. I'm not going to get into all the tech stuff about all three but for the price Samsung has out performed. This is the reason I bought three different brands at the same time. No sales guy is going to BS me into what propaganda he's been told. I'll let the T.V.'s do the talking. The past few months they have... Get a Samsung!
I've had my 52" LCD Samsung T.V. for 4 years, and it's never given me any problems like other TVs. The sound system was a little sub-par, but the reliability, understandability of interface, and picture quality are things that I love about my T.V.. Now that I have to move, I'm... Really struggling about whether to get a new T.V., or to stick with my trusty, high-quality one. My vote goes to Samsung.
I purchased a Samsung 40 inch six years ago and my picture looks as good now as was when I bought it. I have never had any problems with this T.V., I love it! I just recently purchased the Samsung 82 inch to replace my 60 inch LG plasma that finally died after ten years. I loved the picture on that plasma T.V., but this new Samsung 82 inch T.V. is awesome!
3
LG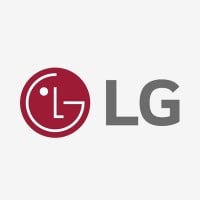 LG Electronics Inc. is a South Korean multinational electronics company headquartered in Yeouido-dong, Seoul, South Korea. LG Electronics is a part of LG Corporation, the fourth largest chaebol in South Korea, and often considered as the pinnacle of LG Corp with the group's chemical and battery division LG Chem. It comprises four business units: home entertainment, mobile communications, home appliances & air solutions, and vehicle components. LG Electronics acquired Zenith in 1995 and the largest shareholder of LG Display, world's largest display company by revenue in 2020.[citation needed] LG Electronics is also the world's second largest TV manufacturer behind Samsung Electronics. The company ...read more.
LG is best for Television great picture quality colours and features... Overall LG is mind blowing.. it's the best brand for Televisions... Always go for LG Televisions... It's the only brand for Television which we can trust blindly...and LG is the King if compaired to others like Samsung and Sony etc..no one can beat LG in Television. Market... I have 4 more Televisions Sony Panasonic Onida and Samsung and my nabour have a Philips Television...but LG beats them all in every field... So if going to buy a Television then LG makes the more sense.. LG is Apple of Televisions... LG is the Best Television brand... 7 Stars...
My year old LG has a great picture and came at a reasonable price, but I wasted my my money on the 3D. If I buy another flat screen (LCD, LED), it will be another LG. Also own 2 Samsungs and a Sharp without any problems and with darn good pictures, but the LG beats them all.
Have an 8 year old plasma, never had problems. A three year old lcd, with no problems and just bought my first Uhd 4k All LG all great tvs. Samsung buys panels from sharp and lg and Sony is top of the line blows everyone out of the water.
LG got +Channel Plus never have to really get cable, really impressed with this brand vs lots of features better picture, it gets my vote over others.
4
Panasonic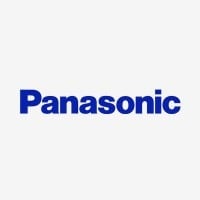 Have had my picture in picture 32 inch Panasonic for about 20 years. Still working great and color and picture is fantastic. Starting to get white lines across top when turned on. May be dusty inside but still a great T.V.. Will try vacuuming the top-hard to get to, but may help! Love Panasonic's!
Fantastic picture quality. Panasonic is truly among the best T.V. 's. I have the et60 LED 3D T.V. and it has a beautiful design as well as very high quality picture and color accuracy for a mid level T.V.. I'm very happy with it. I have had 2 Panasonic LCD T.V. 's before this as well and I really like them.
I've owned 2 Panasonic plasma's. Both were great and very reliable. The current one has picture quality so good that I would not consider replacing it with any current widely available technology. It's really hard to beat plasma for dark blacks, overall color and motion.
Panasonic has always been the leader when it comes to reliability and amazing durability. This has been proven since the 80's in various surveys. I have 3 panasonic T.V.'s, one as old as 16 years with thousand of hours of use - None has even blown a fuse yet. It's the Toyota of T.V. sets.
5
Hisense
It has actually upped its game in the television league. I got a 55inch smart TV and the display is stunning, the sound is like I I'm in the cinema and it is very easy to set up. I am going to get another Hisense TV after my current one.
Just purchased a Hisense 55" 4K UHD T.V. and couldn't be more pleased. Got it on clearance for <$300. The image quality is outstanding. The edge lighting has some minor light bleed in the lower corners, but is not significant enough to downgrade the set itself. Very light weight and pretty sturdy. Sound was somewhat low, but paired this with an Sharp sound-bar and Sony 4k Blu-ray player and everything is great. Our 8 year 70" Sharp just gave up the ghost and we're going to replace it with the 65" Hisense. Just because it's not $1,000+ doesn't mean poor quality or reliability. Can't see paying hundreds more for a major name-brand when Hisense makes just as good a product. Yes, I would recommend Hisense.
Loving my new T.V.. This is the first T.V. I've purchased in forever because I didn't like the changes and the "too real" look I saw in a lot of T.V.'s. So I spent more than 2 hours with the Electronics Express salesmen and getting a strong education and evaluating the different categories for comparison. I was thorough, and they were patient. Ultimately, I was unconvinced that I was buying the very best T.V...but felt comfortable with the price.

That was 2 months ago, my new 4k, 44" is amazing. I'm loving it really! And even my friends who've had HD for a while are beyond impressed with the clarity and quality and the apps. And gaming is awesome
Awesome T.V. especially for the price! I have the 55" Smart T.V. and it is the same or better then the Samsung smart T.V. by brother has and he paid a lot more!
6
Vizio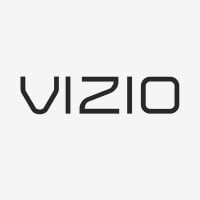 Vizio is an American privately held company making consumer electronics, based in Irvine, California. It was founded in October 2002 as V Inc.
Bought a Vizio after my last T.V. (a budget brand) crapped out. So far we have been nothing but astounded by the quality of the picture and features. People talking about Vizios being "made to sell in bargain stores like Sam's Club and Walmart and fail one week after mftr warranty expires" should note that a 5 year warranty from Sam's Club only cost me $50. Doesn't take a genius to figure out that if they do truly fail after 1 year, that's not a financially viable set up for any retailer.

If I'm wrong, I'll go through 5 of them before I pay another penny. But something tells me the know-it-all reviewers are simply the vocal minority pissed off because their T.V. happened to break at an inopportune time, and they neglected to purchase a warranty. Tsk tsk...
I recently purchased a Visio 600i-B3 smart T.V. to replace a 3 year old Samsung 58" 7000 series plasma smart T.V..

Other than a bit less brightness and a little bit of motion blur, the Visio 600i-B3 is superior to the Samsung plasma in every other way. And, surprisingly, it's not even the upper level M-series Visio line. I had a lot of problems with the apps and with a pink shimmer over white areas of the screen of the Samsung (that they would not fix under warranty), so I'm so glad to be rid of Samsung.
We have had a Vizio about two years after they were introduced to the public and it is really a wonderful T.V. no problems. We have bought my Son a Vizio and 2 Vizios for a Bedroom and the Garage and the 60" Vizio smart T.V. for the living room. Needless to say we are sold on the Vizio. Love them and great prices and great picture, great quality you couldn't ask for more.
I've had my Vizio 40" since 2009 and it's LED HD display is far and away the best investment I've made in a T.V.. I purchased for $250 then and while it's not a "smart" T.V., it's great. I don't care about Netflix. I don't care about connecting it to the internet (hence, that's why I have a smartphone and PC). All of these "smart" products are being used by dumb people for dumber reasons.
7
Toshiba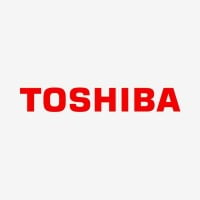 Toshiba Corporation is a Japanese multinational conglomerate corporation headquartered in Tokyo, Japan.
TOSHIBA - along w/ Sony - have long been the pioneers of T.V.'s that not only have THE BEST quality pictures but also have decades of proven longevity. All these "newcomers" have spent millions on advertising (and by and large, brainwashing the general public by, basically, brainwashing them with lower quality, inferior, and cheaper television sets). The old adage applies here - as with most electronic devices - you get what you pay for (chump! )!

On the aforementioned note:Ironic that the problem-plagued Vizio (just Google "Vizio" & your auto-choices will reflect such).
I have a Toshiba T.V. that was made with only with stereo speakers in the front at the bottom, and AV connection in the back. Also it is one of those with the protruding back covers, I would suppose it was made in the late 90's or early 2000. The funny thing is the T.V. was being used at the time in a day room, they up dated all T.V. 's and sold the old ones, I purchased one in 2003 used and till now I have not purchased one of those new fangled screens, because the TOSHIBA is still going strong, and when it dies guess what my next choice will be TOSHIBA.
I purchased Toshiba 32PT200ze full hd led T.V. on 14/11/2013 with 3 years warranty. The T.V. ran smoothly one and half years and then working was interrupted due to panel problem (plur image and horizontal lines) and the complaint was registered and I was given a different T.V. Toshiba 32PU200ZE HD LED T.V. after one month. But This T.V. also ran only 5 month's. And again panel problem arose (no vedio ) again complaint was registered on 18/12/2015. The service centre people told that The problem can't be rectified, so they will give me a new T.V. once again. Already two years have passed away and I am not able to use your product because of panel problems, only one year warranty is balance. So please don't purchase Toshiba brand
I've got a 2008 toshiba 42 inch running 1080p still running in great condition.. I wanted to upgrade to 4k T.V. with the same brand but the price for a toshiba 4k T.V. is too much expensive.. I would rahter wait for the price to come down than buying different cheap brand T.V.. Japanese T.V. at its best!
8
Sceptre
I have had this T.V. for 3 years now! Never had a problem with it! Cheap & good quality. I would recommend this T.V.!
Had a 31 inch 1080p for over 2 years now and is still going strong. However, there are like 2 dead pixels on it.
9
Philips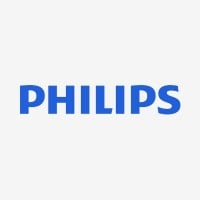 Koninklijke Philips N.V. is a Dutch technology company headquartered in Amsterdam with primary divisions focused in the areas of electronics, healthcare and lighting.
I've had my 51" for about 4 years I've never had a problem, pictures are great, quality is too. The only thing is that I sometimes loose the control so I manually put the volume up at times and out of the blue it changes channels, so either it's haunted or a tight bit odd. I love it though, my first flat screen and I would totally purchase another phillips.
Samsung smart 55 inch T.V. lasted me 3 years paid 2,000 sad I turned T.V. on and a bright white line came across it and never went away what a waist of money just bought me a Philips 65 inch 4 k smart T.V. today so far happy and satisfied let's see if it last me.
My bedroom has a small Phillips with a VHS player in it. VHS has decided not to work anymore but T.V. still going strong. Just a small 15 inch but all is well with it. Have had it for about 18 years or so. Can't complain, Phillips has worked for me as well as Panasonic.
Don't know about the lower-end models but for the high-end, specifically the 46PFL9707, Philips holds the cup for me in terms of 2D picture quality for a LCD/LED T.V.. My alternative would be the Sony KDL-46HX850. As a kid, we've only owned Philips and Sony T.V.'s and think that it may be because of this that has influenced my preference of TVs.
10
Insignia
My insignia is awesome! I'm sad though that Insignia is all the way at the bottom. Resolution is good, build quality is good, and the controls are very simple!
I have two of this brand. Both open box deals from best buy one a 19 inch 720 60hz and one a 32 inch 720 60hz w built in DVD player. Both have fantastic picture and sound especially for the price. Both are led lit LCD tvs and perform well.
I love this T.V. its amazing really nice crisp sound and has a really nice picture in my opinion this T.V. should be higher on this list
I've had it for about a year now and the picture isn't bad. Also, we've haven't had any problems with it. I don't know why it's this low on T.V. brands.
The Contenders
11
Sharp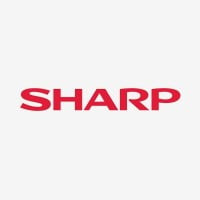 Sharp Corporation is a Japanese multinational corporation that designs and manufactures electronic products, headquartered in Abeno-ku, Osaka.
Leading edge developer of high end technology Sharp are almost always trail blazing when new gadgets are being developed. Never at the absolute top of the heap in regard to reviews, this brand WILL always give you the longest run in reliability & aesthetics. I've owned 4 Sharp HDTVS (currently a 70" LED) and have never had to call a tech in for repairs. AND, I'll take the Pepsi Challenge against any other brand in regards to picture & features.
Sharp is the only T.V. with internal Bass system.
Its has some unique technologie such as when you change channels sharp T.V. responds very quickly then Sony Samsung LG and all other T.V..

All the T.V. brands have Sharp Processor and all other tools materials inside to make a T.V. work. So don't underestimate Sharp Without sharp no other T.V. brands exist.
Eight years ago we bought a Sharp 55 inch LCD and it is still delivering the goods every evening for us. From my perspective Sharp stays ahead of the pack with its unique technologies and high quality, long lasting televisions.
Don't believe in the marketing, Sharp invented the LCD and has invented many of the proprietary technologies in its advancement. Many of the top tier panels from Samsung are actually Sharp panels.
12
Mitsubishi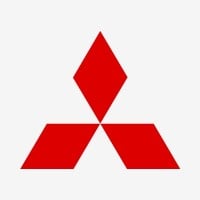 The Mitsubishi Group is a group of autonomous Japanese multinational companies in a variety of industries.
Colour depth of this brand is amazing...
Great design and graphics.
13
TCL
For me this is the Best brand I ever used 32" Smart T.V.- Sound quality is so Good and more qualities to be recommended.
One of the best pictures I've seen on a smart T.V.. Streaming channels show very crisp picture for a budget friendly price.
Best television brand I've ever come across... I think TCL is gonna go far with the hard work they putting into the televisions they're beginning to produce.
High quality pictures with the TCL 43 inches UHD T.V. with HDR as well.
Best T.V. brand, best features at low cost!
Compare to hisense and skyworth, very poor brand, low quality!
14
Hitachi
Although my Samsung and LG have clearer and brighter screens, I must say this brand is very good too. If you looking for a T.V. for a bedroom, basement, or kids room this is a good value brand. Not quite as premium as some brands, but def not a bad buy either. We are satisfied at this price point.
I have a Hitachi T.V. smart 42 inch, the colours are beautiful, and is not from cheap material, is beautiful T.V. with solid performance and nicr price for people they don't have much of many, ose don't spend a lot of money for T.V..
I have a 12 year old 42" plasma still going with beautiful picture!
Hitachi is the #1 brand
15
JVC
Have had a JVC T.V. for around 27 years. It died three days ago or the Direct T.V. receiving box died. Have not had anyone look at it or called Direct T.V.. The T.V. is not on 12 hours per day probably 2 to 4 hours per day. It has been a great T.V. with no repair bills.
Jvc has been arund from the dawn of time was one of the best T.V. makers and still is was better when it was made in japan rather than china which most countries have sold out to
My JVC has clear picture and very great sound I think this TV brand must be on the top 4 or 5 and I always recomend my friends to buy a JVC TV.
Owned from 2002-2013. Still perfect when it was sold last year on craigslist.
16
RCA
I had a 32 inch LCD RCA T.V. since 2009 I still have it. It has been a great T.V. for years in fact I bought a sound bar RCA to go along with great picture. And just last year I bought a 50 inch RCA LED I have not had any problems out of it. I like RCA I think it's a great brand keep up the good work RCA. But the way the picture for the 50 inch is flawless shows great.
I've had my 50 inch for 8 or more years. Everyone that sees the picture wants to trade me their T.V.. This T.V. is awesome and I wouldn't trade it for any other brand.
RCA has been the best brand by far, I have bought four 32" Proscans (1 for the office, one for my bedroom, one for mom who is in a assisted living center, and one for my girlfriend) also bought a RCA 65" Proscan for my living room... absolutely no problems and the pictue is top notch... love'em
RCA makes amazing TV's, radios, and tablets. Just an amazing brand.
17
Sanyo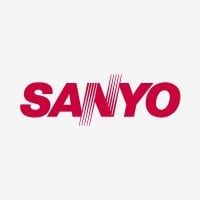 Sanyo Electric Co., Ltd. is a Japanese major electronics company and formerly a member of the Fortune Global 500 whose headquarters was located in Moriguchi, Osaka prefecture, Japan.
Sanyo is best the best of the inexpensive or store brand T.V.'s, I got a 65 inch at Walmart for $450 and it has a great picture, much better than I expected, sure it is not as good as a top of the line Samsung, but for 1/4 of the price it is fantastic, and 9/10 people would never be able to tell the difference between this Sanyo and a Sony.
I have had a 19" Sanyo T.V. for over 30 years now and though its not a flat panel it still has a beautiful picture! I am finally upgrading to a flat panel and Yes, I am going to purchase a SANYO! How could I go wrong after all these years of trouble-free T.V. viewing...
I bought my 40" Sanyo 1080p as a computer monitor, an it works great. The corresponding Samsung would not work as a monitor. The Sanyo was a great deal too.
I have bought 43" Sanyo T.V.. It is really good brand in low cost. Full HD, IPS panel, A+ grade panel, with 2 year warranty. I'm very happy with this product. I love SANYO...
18
Micromax
Probably giving more features in minimum price, That's Micromax...

I have good experience while hd gaming and movie streaming.

Though inbuilt sound system is reasonable...
Micromax is Better than Samsung, Picture quality is very good.
I am a buyer of micromax 32inch led T.V. its price is RS-8500 less than lg or Samsung T.V. it is having 178 degree view angle and good picture quality
Better price with good features as compared to use...
19 Hyundai
20
Lenovo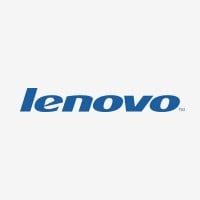 Lenovo Group Ltd. is a Chinese multinational technology company with headquarters in Beijing, China, and Morrisville, North Carolina, United States.
21
Westinghouse
Love mine. Good picture quality and not as expensive as some "higher quality" brands. I have had mine for 2 years now and don't plan on trading it in any time soon.
I've had a 50in T.V. for a year and a half now and I love it! It's cheap and I like it a lot!
23 Logik
24
Skyworth
I just bought a 32 inch last weekend and I'm satisfied. Before choosing I let the sales attendant to open 3 different brands (all big brands with the same price range) at the same time so that I can compare. I chose skyworth. Good picture worth the price.
I do have this one at home. Product is good. Hope they can produce more affordable with good quality.
I probably enjoy watching movies with my 58e66.. Audio & video quality, so good...
Its magnificent I have my 32" led skyworth T.V. but I'm happy with it.
25
Vu
Nice look with the best quality screen and great quality features with smart features.. It is a great T.V. and a best budget T.V. if compare with other brands which is significantly very high with the same aspects as the vu T.V...
Best in market price...
Good product value for money..
Ok I like and purchased
PSearch List