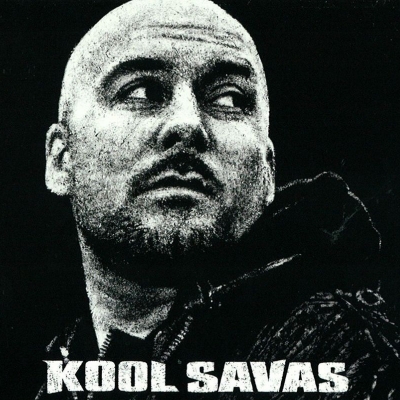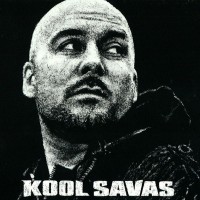 +
Kool Savas
Savaş Yurderi, better known by his stage name Kool Savas, is a German rapper of Turkish descent born on February 10, 1975.
Beginning his rap career in the late 90s, his commercial success and nationwide recognition increased with the release of his debut album "Der beste Tag meines Lebens" in 2002, which is considered a cult classic among German hip hop fans. Among Bushido and Sido, he was one of the first rappers who brought German hip hop music to mainstream attention and is considered a leading figure of the first generation of German hip hop artists.
Savas is also remembered because he was part of one of the first and most notorious feuds in German rap, when he and ex-label mate Eko Fresh exchanged diss tracks. After leaving Optik Records, Eko Fresh released the song "Die Abrechnung" in 2004, in which he criticized several fellow rappers including Savas. In 2005, Savas released "Das Urteil", a more aggressive and emotional diss track, as a response. The song temporarily doomed Eko's career and seriously harmed his reputation, and is considered one of the greatest and most influential German diss tracks, as well as one of the greatest German hip hop songs in general.
Savas is known for his rough and provocative lyrics, which were a departure from the tame pop rap that was popular in Germany of the 1990s. He is constantly noted for his exceptional flow and vocal delivery, which was unlike everything that has been there before him. Savas is more inspired by American hip hop and RnB than most of his fellow rappers, and has frequently collaborated with American rappers on his songs.
He is generally regarded as one of the greatest, if not the greatest, German rapper of all time and is one of the most influential hip hop artists of the nation as well as a national music legend.
Despite his status as a German hip hop legend, Kool Savas received much less media coverage in more recent years than his fellow "oldschool" German rappers Sido, Bushido and even Eko Fresh, thus making him less relevant in the 2010s. His albums continued to receive positive to euphoric reviews, even though some critics as well as some fellow rappers commented on how they sound a bit dated. Nevertheless, his status as a German hip hop legend goes on and is often used synonymously with high quality hip hop music.
Kool Savas has been given the honorific title "King of Rap", even though there have been debates on whether Kollegah, a rapper who released several critically acclaimed and commercially successful albums in the late 2010s, took the title in the meantime. Both artists are commonly referred to as said title.
Version History:
Lists Featuring Kool Savas