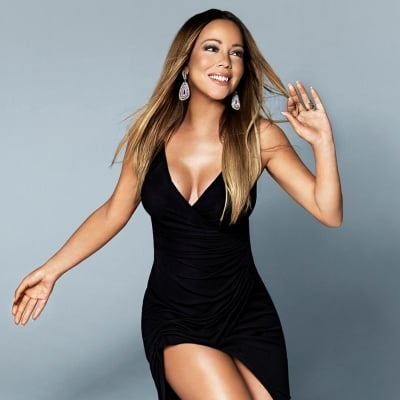 11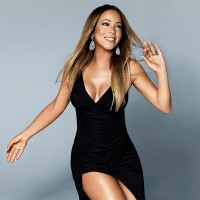 +
Mariah Carey
Mariah Carey, born March 27, 1970, is an American singer, songwriter and actress. She is one of the biggest best-selling women in the music industry, with 18 number 1 records to her name. She is regarded as a sex symbol through her songs and music videos, and she is "well known" for her over-the-top sexy poses and for having breast implants. She is also known to be a diva, and she is well known for her high-demands. She won 5 Grammys and starred in her documentary movie "Glitter." Mariah Carey started her fame by releasing her song, Vision of Love and also released her first album "Mariah Carey" but before that, in 1988, she accompanied Brenda K Starr, a rising pop singer in the 80s to Columbia to send her demo tape. A staff also known as Tommy Mottola got interested to her after he heard the demo tape. Then Mottola and the staffs at Columbia signed her as their main female singer competing to female singers such as Madonna, Whitney Houston, Janet Jackson, Cher, Cyndi Lauper and Celine Dion. When she completed her first album, Mariah Carey, her own signed company promotes her album for more than $100000 (yes, I know. Expensive, right?) and stayed atop charts. Despite a very weak start, her album topped the Billboard 200. She won Best Female Vocal Performance and Best New Artist at the 33rd Grammy Awards.
Mariah's album finished the album being the best-selling album by a female artist in 1991. Also her songs such as Vision of Love and I Don't Wanna Cry yielded to number one in the charts and yet she became the first artist in the 90's since Jackson 5 to have 4 number one songs to hit number one in the same album.
After that , she began recording her album "Emotions" which placed right being the second studio album by Mariah Carey.
In 2001, she suffered from a physical and emotional breakdown and quickly was hospitalized. Glitter, her documentary was poorly criticized and went to a decline of Carey's business. After 4 years, she returned with the Emancipation of Mimi and also been supported by fans such as celebrities like Whitney Houston. In the same year, she released the song "We Belong Together" which went to number 1.
Version History:
Lists Featuring Mariah Carey
Related Lists