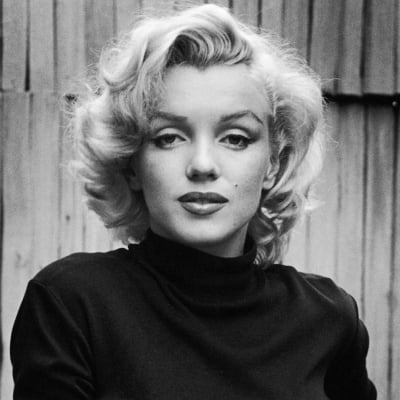 50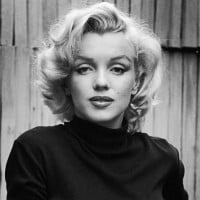 +
Marilyn Monroe
Marilyn Monroe, born Norma Jeane Mortenson Baker (June 1, 1926 – August 5, 1962) was an American actress, singer and model. Decades after her unexpected death, she has remained one of Hollywood's greatest sex symbols with her eye-catching style, champagne blond hair, and breathless manner of speaking. She continues to be considered a major popular culture icon.
In her short career, Monroe has starred in more than 25 films (even though only as an extra in some), and had notable and important roles in more than half of them. While mainly known for her light-hearted roles in comedies such as "Some Like It Hot", "Gentlemen Prefer Blondes" and "The Seven Year Itch" (the latter of which contains one of the most iconic images of Monroe, in which her dress gets blown upwards while standing on a subway grate), Baker also had leading roles in a few thrillers and dramas, such as "Niagara", "Don't Bother to Knock" and "The Misfits". A highly intelligent woman, Baker always wanted to get varied and challenging roles, yet was often cast in comedy movies that showcase her sex appeal. Marilyn Monroe furthermore established herself as a singer with hits such as "Diamonds are a Girl's Best Friend", "I Wanna Be Loved By You" and "I'm Through With Love", several of which she performed in movies she starred in, and many of who are still considered classics today.
Norma Jean endured a fatherless childhood of sexual abuse and poverty. She was put in a string of orphanages and foster homes after mother Gladys Baker (née Monroe), who suffered mental illness, was institutionalised.
She died at the age of 36 on August 5, 1962 from an overdose of barbiturates at her home in Los Angeles. Although Marylin's death was ruled a probable suicide, the exact events surrounding her death are not totally known and have been the subject of many rumors and books over the years, triggered by alleged affairs with brothers John F. and Robert Kennedy.
Marilyn's image is one of the most lasting and widely seen of any star in the twentieth century—and today. As a subject of biographies, more than twenty books have been written about her short and tragic life.
After her death, Monroe continued to be an inspiration for influential and acclaimed works of art, including the pop art painting "Marilyn Diptych" by Andy Warhol, and the song "Candle in the Wind" by Elton John. Monroe's image and life is often associated with the positive and negative sides of Hollywood, and fame in general.
Version History:
Lists Featuring Marilyn Monroe
Related Lists