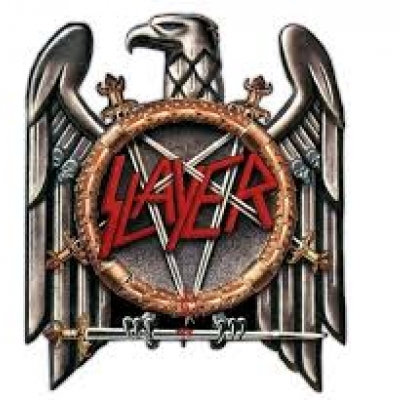 5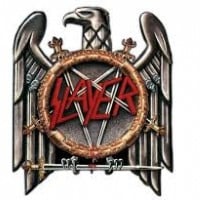 +
Slayer
Slayer is an American thrash metal band from Huntington Park, California, formed in 1981 by guitarists Jeff Hanneman and Kerry King. They rose to fame with their 1986 album Reign in Blood, and is credited as one of the big four of thrash metal bands, the others being Metallica, Megadeth, and Anthrax.
Slayer is known for their graphic and controversial lyrics which cover topics such as satanism, religion, murder, serial killers, terrorism, hate crimes, necrophilia, torture, human expiramentation, genocide, nazism, antireligion, and war. One of their songs has even been linked to the murder of a teenage girl (Elyse Pahler). Despite their explicit songs, Slayer have never claimed to be satanists (with frontman Tom Araya claiming to be a devout Catholic who doesn't let Slayer's lyrics interfere with his beliefs) or have condoned harm in people.
Slayer is also known as one of the most influential bands in metal history, influencing many bands that have come out in the past few years. Steve Huey of AllMusic believes that Slayer's musical style makes them stronger than the other members in the big four of thrash metal.
Lists Featuring Slayer
Related Lists