Best Late Night TV Hosts
The Top Ten
1
Conan O'Brien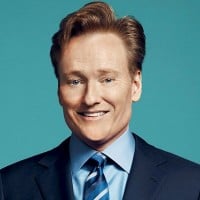 Conan Christopher O'Brien is an American television host, comedian, writer, and producer. He is best known for hosting several late-night talk shows; since 2010, he has hosted Conan on the cable channel TBS.
Conan is incredible. Watching his show always feels a lot different than other talk shows, and it's mostly due in part to the relationship between Conan and his guests. No matter who they are, they always seem to display a very "at-home" and relaxed sort of vibe. For years now, Conan's been a huge inspiration in my life because of his friendly demeanor and hilarious talent. From Andy, to Deon, Jimmy Vivino and The Basic Cable Band, to the directors, and other members of the crew, every single one of them adds a little of their own touch to the show and in turn an incredible shows are constantly produced for viewers. I sincerely hope I can look forward to seeing Conan O' Brein for many, many more years to come. He really is incredible.
Best thing to happen to Conan was being removed from NBC. He is doing his best work ever. When I go back and watch old NBC clips, they are stagnant when compared to what he is doing now on TBS. His remotes are brilliant, and refreshing to watch against the regular old late night humdrum. He is at his best when he improv's. Plus, he takes care of his staff better than any one else that I've seen.
2
Craig Ferguson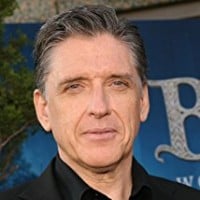 Craig Ferguson is a Scottish-American television host, comedian, author and actor. He was the host of both the syndicated game show Celebrity Name Game, for which he has won two Daytime Emmy Awards, and of Join or Die with Craig Ferguson on History.
In fact this is a great show. Because of his improvisations and his humor, you discover other sides of the actresses and actors he interviews. Like for example their sense or lack of humor, their cleverness or dumbness and many other facets of their personality you actually don't see in the serious interviews.
His sometimes right to the point questions also shows how this interviewed personalities react and his crude suddenly questions shows that even better. Great host!
I am from the Middle-east moving to LA, I really hope that I can meet Craig by any chance. He literally makes me laugh whenever I watch his show online.
He, unlike other talk show hosts, improvises most of his material and sketches. When he interviews people, you can hear an actual conversation between two human beings and not a Question and Answer dialogue, that is why I voted for him and I wish him good luck on his career.
3
Jimmy Kimmel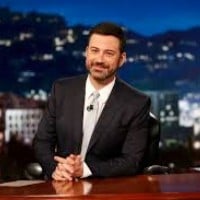 James Christian "Jimmy" Kimmel is an American television host, comedian, writer, and producer. He is the host and executive producer of Jimmy Kimmel Live!, a late-night talk show that premiered on ABC in 2003. Kimmel hosted the Primetime Emmy Awards in 2012 and 2016, and the Academy Awards in 2017 and 2018.
If you are measuring hosts by the interviewing skills the Kimmel is at the top of the list. You actually learn something about his guests because he actually interviews them.
I think Kimmel is brilliant, a natural wit. I really like his style. Far and away the best current talk show host, currently, and there are some good ones.
Way better than Fallon. To like Fallon, you need to be able to laugh at certain things he does. To like Kimmel, you have to be a normal person.
4
David Letterman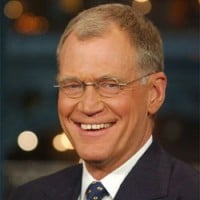 David Michael Letterman is an American former television and radio host, comedian, writer, producer, and actor.
"The creepy thing is that it has been reported that I have had sex with women on this show. Now, my response to that is: Yes I have. "

Haha, Letterman is brilliant!
Letterman was a great interviewer and a good comedian. I really miss him...
The most intellectual and rebellious host. His interviews always had a bit more too them
5
Jimmy Fallon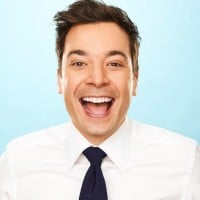 James Thomas "Jimmy" Fallon is an American comedian, television host, actor, singer, writer, and producer.
He is the greatest. Really my favorite talk show host. He is actually funny and not boring like every other host, except maybe Craig. My favorite and I hope he does well on the tonight show. Congrats Jimmy.
Jimmy is the best host, I swear he has a good relationship with every celebrity in Hollywood. He is such a nice person, he's always so positive. His games are really funny and entertaining.
I was sad to see jay Leno leave, but with someone as good as jimmy Fallon taking his place, there is no doubt in my mind that he will do great and become a new late night legend.
6
Johnny Carson
John William "Johnny" Carson was an American television host, comedian, writer, producer, actor, and musician, best known for his 30 years as host of The Tonight Show Starring Johnny Carson.
Most of these hosts will tell you that they look to Johnny Carson for inspiration. There's a reason for that. Because he was the best.
He invented the modern talk show. There's a reason why no one could ever top him and why he was the host of the tonight show for 30 years.
The best late night talk/comedy/variety show ever. Tightly produced with ability to go free wheeling. Irreplaceable!
7
John Oliver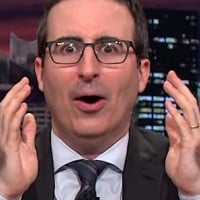 John William Oliver is an English comedian, writer, producer, political commentator, actor, and television host. Oliver started his career as a stand-up comedian, both in the United Kingdom and United States.
Honestly, his Trump jokes never fail to make me laugh. Oliver is funny and is almost always worth staying up for
8
Stephen Colbert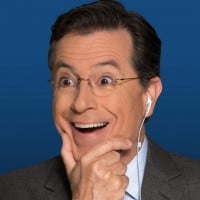 Stephen Tyrone Colbert is an American comedian, writer, producer, actor, media critic, and television host.
You just gotta love Colbert, his satirical humor is on point. Even in this dark times his jokes never fall to put a smile on my face. He brings the big guns to the table for every single one of his monologues on the Late Show with Stephen Colbert, making each one feel unique and fresh.
Another host who actually interviews a guest rather than just continuing their comedy act. I have to say I like a host who is entertaining but also actually does an interview and let's you get to know a little about the guest.
You ever watch him?
"Nation... "
Whenever he says that, I reply, "Yyyes? " So funny. He's good. I have,
"I Am America (And So Can You! )" the book. Really, nation, you should read it.
9
Jay Leno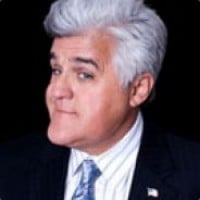 James Douglas Muir "Jay" Leno is an American comedian, actor, writer, producer, and television host. After doing stand-up comedy for years, he became the host of NBC's The Tonight Show with Jay Leno from 1992 to 2009.
Jay is so funny even looking on his face is really funny. I enjoy his segments like his monologues, headlines, usa vs world, jaywalking, making fun with Arnold Schwarzenegger etc. I want this guy on number 1 spot soon.
Jay leno is the most consistent late night host. I have been watching him for 22 years and never stop enjoying him. I've watched them all and my opinion has not changed Jay Leno is the best.
The best ever. Even better than Johnny Carson. There is a reason current late night talk shows are losing popularity. They have become hateful and very politically motivated.
10
Seth Meyers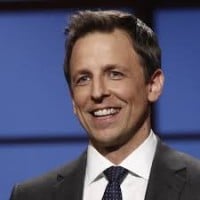 Seth Adam Meyers is an American comedian, writer, producer, actor, and television host. He hosts Late Night with Seth Meyers, a late-night talk show on NBC. Prior to that, he was a cast member and head writer for NBC's Saturday Night Live and hosted the show's news parody segment, Weekend Update.
Late Night with Seth Meyers is pretty funny, in my opinion. I like the jokes (it's comedy I enjoy) and I prefer him over Fallon and Kimmel
The Contenders
11
James Corden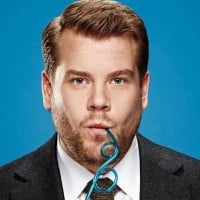 James Kimberley Corden OBE is an English actor, comedian, and television host. He hosts The Late Late Show with James Corden, a late-night television talk show on CBS.
Very talented in so many ways. Love, love, love karaoke carpool!
He is naturally very quick and hilarious in his delivery.
Best personality. Most diverting show
12
Trevor Noah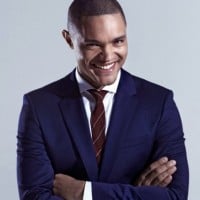 He makes Intelligent jokes. Simple, but intelligent. Trevor Noah rocks!
Trevor is droll and funny, also worldly without being world-weary.
Should be higher than Fallon as well. Noah almost never fails to make me laugh
13
Jon Stewart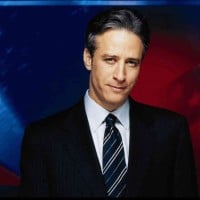 The best intelligent humor! But I like conan too
14
Dick Cavett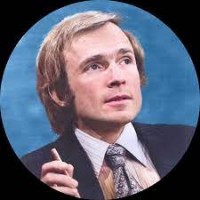 15
Samantha Bee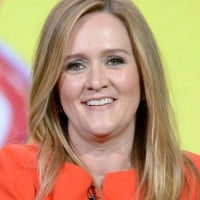 Samantha Bee is a Canadian-American comedian, writer, producer, political commentator, actress, media critic, and television host.
Sam Bee may be new, but she kicks ass and is definitely better than Conan. Conan is annoying, and Sam Bee just got her chance to roast him in her cold open. Make way for the new queen of late night
Full Frontal is hilarious. Samantha Bee should be a little higher than 25 (even though she's newer)
Love her wit and searing intelligence.
16
Arsenio Hall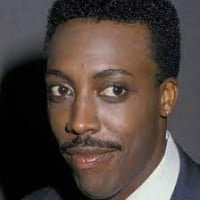 17
Steve Allen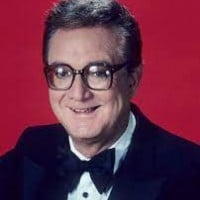 Talented pulse great side kicks and super guest.
he shared the spot light
18
Eric Andre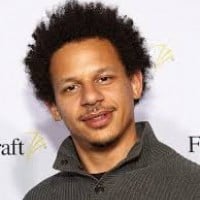 Amazing host of the funniest show.
Funny comedy great show make more yeah I'm looking at you andre
19
Joan Rivers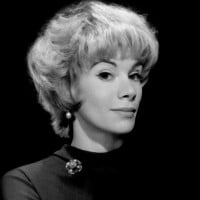 Joan Alexandra Molinsky, better known as Joan Rivers, was an American comedian, actress, writer, producer, and television host noted for her often controversial comedic persona - where she was alternately self-deprecating or sharply acerbic, especially toward celebrities and politicians.
20
Carson Daly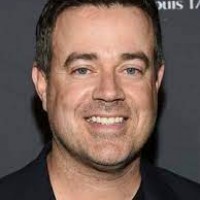 21
Craig Kilborn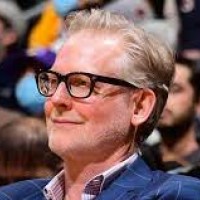 I miss his late night talk show. He is one of the BEST.
This guy was the best!
22
Graham Norton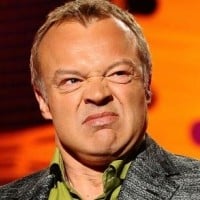 Graham William Walker, better known by his stage name Graham Norton, is an Irish television and radio presenter, comedian, and actor based in the United Kingdom.
23
Chelsea Handler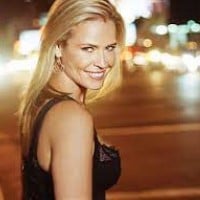 24
Wanda Sykes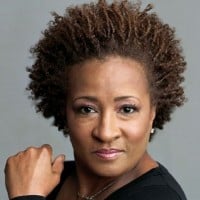 Wanda Sykes is an American comedian, writer, actress and voice artist. She was first recognized for her work as a writer on The Chris Rock Show, for which she won a Primetime Emmy Award in 1999. In 2004, Entertainment Weekly named Sykes as one of the 25 funniest people in America.
25
Dick Clark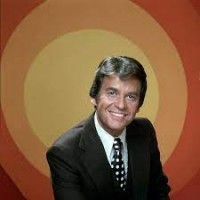 PSearch List