Best Credit Repair Companies
Anyone with a low credit score can tell you that bad credit is no fun. It's expensive, it's embarrassing, and it can stand in the way of achieving your goals. Fortunately, it is possible to legally and permanently fix your credit with credit repair.

Hundreds of thousands of people have been able to improve their credit scores. By removing bad credit, adding good credit, and better managing their credit profile, people have been able to increase their credit scores from 500s and 600s all the way to 700s and even 800s.

If you have had difficulty getting reasonable loans in the past, raising your credit score through credit repair can help you qualify for lower interest payments. These lower payments can help you purchase a new car or even get into a new home.

Even if your credit score is good enough to get a loan, improving it by just a few more points can save you thousands. Using credit repair to increase your credit score from 680 to 720 can save you a hundred dollars or more per month on your mortgage payment; a savings of tens or even hundreds of thousands of dollars over the course of your loan.

You can clean your credit yourself or you can get help from a credit repair expert. This is a top ten list of the best credit repair companies out there.

The Top Ten

1 Lexington Law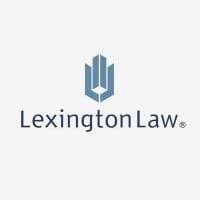 Lexington Law is a general service consumer advocacy law firm that provides credit repair services along with a full range of additional legal services. The firm is headquartered in North Salt Lake, Utah and has 25 attorneys practicing in states across the country. ...read more.
I have only been with Lexington since September, 2009, already I have seen positive results. I am kept aware of all that is going on with my case, they are so helpful in answering questions. I feel very confident in Lexington Law Firm, they are very good in keeping in contact, and walking with you every step of the way. I am already seeing results. They are very professional, my experience with them has been very gratifying. I am very happy with this firm, and feel very positive in a good outcome.
I have been a client of Lexington Law for over three years and I love the services they provide. So far they removed over 60 inquires, raised my score from 518 to 764 I have had NO complaints towards them. I am with the Concord Premier package and the low payment of $99.95 is far worth it. I just decided to keep them because they are a good insurance to have. And they offered free $25,000 towards Identity Theft. I call that a sweet deal. Thanks Lexington Law.
Lexington Law is amazing! They have helped me so much it is unreal. I feel like I am on the right track again and it is all because of them. They have great paralegals to speak with who are all very educated and answered all my questions. There is one in particiular that I spoke with recently named Sarah. She was so professional and very bubbly. She seemed so happy to talk to me! Thank you SO much Lexington for all your hard work!
I used Lexington to repair my credit. Talking to my personal paralegal about my situation helped me to wade through the mess. Lexington helped me get my score up by 247 points! If you're looking for Credit Repair, go with Lexington.
Visit Website
Free Credit Report Summary
Call: 1-800-594-5595
2
CreditRepair.com

CreditRepair.com is a Seattle, Washington based company that offers consumer credit repair services to customers in the United States. The company claims to assist customers with removing negative items from their credit reports as well as helping customers better manage their credit. ...read more.
When I signed up for CreditRepair.com, I was a little skeptical. I'd heard bad things about credit repair scams and I didn't want to be a victim. But I needed help. It only took a few weeks before I got my first notice of positive results. I know the process might not work that fast for everyone, but I was thrilled. The funny thing is, I had been sitting in church when I got the alert via text message and I just about stood up and shouted! I've found the people at CreditRepair.com to be really helpful and empathetic. It's the one company that doesn't treat me like a second-class citizen because of my poor credit history.

I would recommend CreditRepair.com to anyone - and I often do.
Creditrepair.com services are excellent. I've searched around trying to find the best way to fix my credit because I am preparing to get married and buy a new house! With that being said I know that my credit has to be great before that can happen. Within the first three weeks I saw excellent results! I just want to say thank you Creditrepair.com for helping me and treating us with excellent customer service!
CreditRepair did very well and improve my credit rating. I keep my faith with this CreditRepair all the way.
Best Credit repair Company. I owe them a lot! Made my credit score jump 100 points in less than a year! Recommend!
Visit Website
Get a Free Consultation
Call: 1-855-255-0267
3
Sky Blue Credit Repair Services

Sky Blue Credit is a Boca Raton, Florida company that has offered credit repair and restoration services since 1989. The company operates nationally and is licensed and registered with the individual state Attorney General offices as required. ...read more.
Sky Blue was referred to me by a friend who described them as a smart, more personal alternative to the big automated credit repair companies. They did an amazing job for me and I thought I'd pass the recommendation along. Here are a few things about my experience with Sky Blue I want to share. 1) They didn't charge me until they reviewed my credit, gave a consultation, and made sure I was comfortable. 2) They went to work really fast, stayed on the case, and kept me updated. 3) The customer service was completely satisfying and I never felt lost. 4) They did everything for me, and I'm a busy person, so that's exactly what I needed. 5) Their program was worth its weight in gold. It wasn't an overnight fix, but in six months my scores improved 120 points and my reports are amazing to see. To sum it up, they were exceptionally professional and effective. I strongly suggest you try them too.
After reading reviews for the top 5 credit repair services, I decided to go with Sky Blue. This was because others had commented that Sky Blue is honest about whether or not they can help you; they won't charge you if they believe you can do better on your own or if there is nothing more they can do. That is precisely what happened to me. I received a call today from a Sky Blue representative telling me that I only have one negative item on my credit report. Because it should not have been on my credit report, she said it would be very simple to dispute on my own. She told me how to do it, and then said they'd refund my money (I had just ordered the service). I would rate this service #1 for integrity and customer service, and I have already recommended it to friends. It's not often that one finds a company that is more concerned about helping people than about getting the business. Thanks, Sky Blue!
Sky Blue is a great operation. After three months with Sky Blue I have had over a dozen problems deleted. I have been consistently impressed by all of my communication with the company. The staff is very smart and friendly. I can see why they have an A Plus rating with the Better Business Bureau. I am also impressed by the care they put into in making sure everything is done with my credit scores in mind. I plan to apply for a mortgage in the near future and my credit scores are already close to my goal. I am very satisfied with Sky Blue and recommend them strongly. At forty-nine dollars a month it is the best investment I can imagine.
I am totally thrilled with Sky Blue. Before I joined them my credit was shot and I felt pretty hopeless. It was not a good feeling. Right now I am so happy that I took the big step and signed up. Almost all of the bad marks on my reports are gone and my credit scores seem like a miracle to me. Sky Blue approaches the business in a very realistic and systematic manner which I am so impressed by. I recommend this group very strongly for anyone that is looking for a real cure for their credit problems.
Visit Website
4
Ovation Credit

Ovation Credit Services is an attorney founded credit repair company operating since 2004. The company is headquartered in Jacksonville, Florida. ...read more.
This is a very nice company, highly focused on your account and getting results. They are careful and diligent and will not set off alarms with the credit reporting agencies. Ovation Law will not rush in, instead they take a strategic course of action to clean up your credit reports. There is no such thing as a quick fix for damaged credit, only careful and concise action over time will work. Ovation Law will clearly explain the process, time frame and expected results up front for you. I recommend this firm for your credit repair needs, they have done me a great service so far and continue to provide excellent customer care.
For those of you who may be thinking of starting the credit repair process, but still doing your homework, you can stop right here. I am a client of Ovation and have been on and off since 2006. You will get white glove service here at Ovation. The best part is there is no contract, you are free to cancel anytime. These guys are great! Ovation Credit Services, thanks a million.
My name is Steve I work for Ovation and they cleaned up my wife's credit in 6 months they raised her score 100 points and got over 20 neg items removed and because I work there they did this for free, if you need help email me directly at Steve@Ovationcredit.com

And I will bring up your credit summary and review your credit with you and recommend the best course of action to help you fix your credit
Ovation Law may not be the oldest credit repair law firm, but they still work. Plus, they don't make you choose between 2 or 3 credit repair packages. You get to mix and match the services you want.
5
National Credit Fixers

After my fiance and I looked around everywhere for help with our credit, we never expected to fix anything within the next 10 years. Then we came across the National Credit Fixers and met Matt! We thought for sure that it was too good to be true, but he is a great guy and you feel like you're actually top priority when working with them. They've kept in touch and e-mailed daily while we made progress and within weeks our credit is better than ever and we are already on our way to hopefully owning a house! Thanks, Matt!
I am 100% absolutely satisfied with the results I got from National Credit Fixers and I recommend them to my real estate clients all the time! Over the year Matt worked on my file he solved numerous problems which mostly occurred through my own inability to communicate properly and to understand the system! It's not that you couldn't do this yourself but it would be a full time job and most people, including me, don't even have the knowledge to know where to start. All around best team, changed my life.
I have been working with NCF for a few months now. Matt has done a tremendous job with my credit thus far. They're always available to answer any questions I have regarding my credit report. Matt takes out time to also explain different things about my credit that I may not understand. He's very patient with me. He is very welcoming! Matt builds a rapport with his clients which is important. He doesn't make me feel like he's not into what he's doing. He's very knowledgeable. I would recommend him to friends and family anytime.
I'm more than satisfied with NCF and I'm very content with myself for making such a good decision in reaching out to them! After NCF worked on my case, my credit score jumped tremendously and I went from not being able to have one credit card to having multiple and being able to qualify to buy a home. Before NCF began to work on my case, I had no clue how to defend myself from collectors, receiving numerous calls all day and when I joined NCF, the calls stopped and I felt relieved because I knew someone had my back and was representing me. Not only did my credit score jumped up, but they had lawyers representing me on a collectors harassment claim for no additional cost. The case was won and I received a check of $700 in the mail! NCF goes above and beyond for their clients, being so friendly and helpful at all times. I would definitely urge anyone having credit problems to contact NCF, they will definitely make a HUGE impact in your credit score.
6
CreditFirm.net

CreditFirm.net is a Deerfield, Illinois based credit services organization providing credit report repair services since 1997. The company claims to have assisted over 80,000 customers in improving their credit reports and increasing their credit scores. ...read more.
I was very skeptical about credit repair industry at first. You hear so many bad things about it. At the same time there are some exciting stories about fellows who used credit repair service, fixed credit and started new life. So I decided to become one of them and start a new life with EXCELLENT credit. So I did lots of reading about how to choose credit repair company, what questions to ask, etc. And decided to go with CreditFirm.net There are several reasons why I chose Credit Firm.net but I will mention only 2: results and price. I read feedbacks about CreditFirm.net and they did sound good to me, price - very affordable. I don't know about you, but price is a very important factor for me. Anyway, I am very proud to say that I made a right choice (now I know I did!) And with Credit Firm system, I was able to fix my credit and get a brand new truck!
We (my wife and I) were looking for a trustworthy credit repair company. Along with the reasonable price, credit Repair Company had to be registered with BBB. We found CreditFirm.net website and were pleased to find out Credit Firm is registered with Better Business Bureau (you can see the link on their website) and offers VERY reasonable price for the service. We signed up: 90 days later my score is 695 and my wife's credit score is 708.
I was a little hesitant about hiring a credit repair company at first. I heard about all of the credit repair scams and the people getting ripped off, but I needed to fix my credit so I took a gamble on CreditFirm.net. I am happy to say that this was the best decision of my life, I finally have a credit score which I can be proud of.
Hired creditfirm.net to fix my credit back in march. As of today 12/13/2014, all of my credit scores have gone up over 150 points on all 3 credit bureaus. I'm buying a house and could be happier. Best financial investment of my life. I just wish I knew about them sooner, if I fixed my credit 2 years ago I could have bought the same house I'm buying now for $50,000 less, lol. At least I'm getting an interest rate under 4.25%! Anyway, if you're looking for a company to help you fix your credit, I highly recommend going to creditfirm.net.
Visit Website
7
Better Credit Reports Consulting

Better Credit Reports Consulting, founded in 2008 and commonly referred to as BCR Consulting, is an Austin, Texas based company offering credit repair and consulting services based on expertise obtained over many years of dealing with various credit related issues...mortgages, auto loans, etc. BCR Consulting, ...read more.
I used one of the top rated companies listed on this website for credit repair for over a year paying almost $100/month and absolutely nothing on my credit report was deleted. I felt like I was doing most of the work anyway. A friend had told me about BCR Consulting and I decided to take one more chance. Not only did they get numerous items removed from my credit bureaus, they did most of the work! All I had to do was send them my credit letters and reports sent to me. I couldn't believe the low cost either. I wish I had known about them first. I could have saved a lot of money and time. My credit score was 580 and now it's 720. I'm so pleased with this company! I am referring everyone I know who needs help with credit repair to them.
Simply amazing! There are many scam credit repair companies out there who do absolutely nothing for you. I swear I had under a 500 score and BCR Consulting brought my score up in a little over a month. I had a repossession from Ford motor credit which if anyone knows these guys are brutal and can take forever to come off your reports. They are the hardest ever to get removed from your reports. BCR Consulting got them off of all 3 reports for good among other things I had. I HIGHLY recommend these guys. Whats really awesome is you don't pay until they get it off! How cool is that? They stand by there service to let you know that they work for you. I promise you once they get the first item off you will be so excited that paying them will be an absolute pleasure instead of a chore. Try them out and see. I promise no disappointment with these guys.
Matt Brown, owner of BCR Consulting, has helped numerous clients of mine over the past several years successfully repair their credit and find their new home. My job is to provide financing for those looking to purchase their dream home and his guidance is very important. Matt has helped my clients obtain excellent credit when they thought there was no hope. Matt and BCR has helped me build solid and long term relationships over the years. I've ALWAYS had great feedback and looking forward to referring more clients his way. On behalf of myself and all my clients that have worked with Matt, great job and its been a pleasure working with you!
In today's world it seems like everyone is out for themselves. Trying to make a quick buck off of people who are looking for help to better themselves. After working with several credit repair companies and continuing to shell out money and getting nowhere a friend recommended BCR Consulting. My friend showed me the removals he already had seen with BCR Consulting and he had only been working with them for a couple months. I'm so glad I called them! Now it has been a couple months for me and so far they were able to remove 3 of the negative accounts I showed! I highly recommend them!
8
My Credit Group

MyCreditGroup is a Stephenville, Texas based credit restoration company offering credit repair and credit building services since 2000. The company states its team includes credit experts, loan officers, debt negotiators, and people who have worked as collection agents. ...read more.
This company is legit. Not like other large companies that make you do all the work yourself and just send out generic dispute letters. My Credit Group had a custom plan setup just for me. And so far it has worked great. I have went from a 554 to a 682 in 2 months. They get my vote!
After hours or research and calling these various companies on the phone, I have found that My Credit Group is the most dedicated to educating their client and not just taking their money. For the money, they are your best bet.
I voted for My Credit Group because of their service. My Credit Group was focused on my situation and gave me a great in-depth interview. Other companies I went to were only wanting to get my credit card info.
My credit group did a wonderful job for my wife's credit. Our program lasted almost 7 months and her score increased by 83 points. We also established our first new line of credit since our bankruptcy.

Money well spent
9
Pyramid Credit Repair

A unique aspect of Pyramid's business model is that the billing is month-to-month, so you're never locked into a contract. Plus, the company promises your satisfaction, or your money back. ...read more.
I contemplated for 2 weeks before making the purchase, but it was probably the best purchase I've made in a very long time. I received my first set of results three days ago and it was up 63 points on experian and 57 points on Transunion compared to a month ago. I'm ecstatic.
Rob was excellent and very knowledgeable. He answered all my questions and explained everything thoroughly. My wife has began repairing her credit using this company as well. She and I are forever grateful.
Best company I've ever worked for. First month already seeing a credit increase of 64 points on CreditKarma.

Couldn't have asked for more of a reputable credit repair company with a track record to back up their exceptional service.
I have high standards regarding customer service. The company itself was exceptional. Have only great things to say. Loved the. Quick turnaround! Highly recommended! If I can use and understand the product anyone can
10
Veracity Credit Repair

I have been a client of Veracity Credit Consultants only since June, so one month now. I came to them because I want to purchase a home early next year and unfortunately where my credit score is currently will never qualify me for a home loan. Veracity is REALLY working hard for me! And they are helping me to become so informed about my credit. They do not promise overnight results and I have not had any improvements in my credit score YET. However, I feel SO confident that with Veracity my credit situation WILL improve and that I WILL buy my first home next year as planned. The staff is so knowledgeable and very kind. I am EXTREMELY happy with the decision I made in choosing them.
Veracity Credit Repair Consultants are professional, knowledgeable and attentive. No matter who you speak with, they know your account and can offer assistance. I've been a client since May of 2014. Veracity has been so diligent in the last four months that my Equifax score has raised by 154 pts. , Transunion by 32 pts. , and Experian by 116 pts. My scores ranged in the mid 540-650's and now range from 682 to 702! Thank you Veracity for helping me manage my credit so well that I should be set to purchase a home mid next year, with a MUCH lower interest rate and plenty of negotiating muscle. I highly recommend this service!
Veracity Credit Repair help me during a tough time. Not only did they understand a few months when I was unable to pay them, they kept the account open until I was back on me feet to continue paying the small amount. I did it for two months and they removed about 4-6 items. Imagen if I did it for one year. I will be starting back up with them in a few weeks because due to unemployment my bills fell behind. I need there help once again. I will do it for 12 months striaght. I hope my points go up from 575 to at least 680!
I am pleased with the results as of now. I see things happening that will help me end up with better credit than in the past. I am tired of paying high interest on everything. I want my credit to be as close to 800 as possible. I started in June and I see changes made. I am satisfied with the results. What a good feeling knowing you have good credit. I would recommend Veracity to anyone. Very friendly!
The Contenders
11
The Credit People
I used this company last year and now I see them here, they are everywhere. I had a great experience and thought I would let folks know they are a great company and do a great job for much less cost than anyone else. When you compare them like I did it's no contest.
I can't believe what The Credit People have done for me. I am not the easiest person to reach and I'm definitely not the most organized (which is why I chose them honestly) but they managed to raise my credit score by 72 points already, so I'm happy!
I just signed up my wife for The Credit People's service. They did wonders with my credit so we're going to have them work on hers now too.
Started with them in June and score has already jumped 17 points in 2 months. So far great.
Visit Website
12
The Credit Pros
Been enrolled only for a short time, and in that short time I have been with them my credit score has gone up by 100pts!
I'm a mortgage broker, and thank god for these guys! They are making me money. No joke!
These Guys are Amazing. My scores went up over 75 points in the first month. they are up front and honest. Thank you so much. Chris
A - Stellar service, and great results.
13
Trinity Credit Services

These guys really helped my wife, and I clean up our credit. We primarily sought out a credit repair company to help us get approved for a home loan. Trinity Credit Services helped us meet, and surpass that goal. Until we worked with this company I honestly thought all credit repair companies were scams. I remember telling my that this was probably a waste of money, but for the price we ended up giving it a shot. The prices were higher than average, but considering what we got for our money I feel it was very much worth the investment. Since completing their credit restoration program I've even noticed that my self confidence has increased. It's crazy how much your credit score not only effects your finances, but also your self image. If you're looking for a credit repair company that actually delivers on what the sales rep tells you I would definitely recommend checking these guys out.
I was impressed to find that before Trinity would even begin working on my credit they where concerned about any current late payments. They would not do anything unless everything was current. We didn't have any late payments when we went with them; however, we had a few struggles going on when we first checked them out.

You have to be patient with the program as it will take at least 6-9 months to start seeing the best results. They wanted even better results on mine and when even further to remove items. To date they have removed 19 items off my credit including some that were reporting balances of 2,500 or more. Also, they were successful in removing a repo on one of the Credit Bureau. This is one they have continued to work on. Another thing they did for me was to give me good advice on other methods of raising my score. One of those methods was piggy backing off of a responsible friend's credit card. I can tell you that my score was nearly in the 400s when I got started ...more
One of few credit repair companies I've seen that's registered with the Secretary of State and bonded. It's hard to give a company your confidential information if they can't prove that they are legal. At least with Trinity, you can have that re-assurance. They have proof of their credentials posted on their website. I used their services in the middle of last year and was hesitant to refer them to anyone until I had received all of my results. I had a Chapter 7 bankruptcy, several collections, a repossession and a whole mess of bad credit. When I started the program, my credit score was 523. The bankruptcy was deleted! I couldn't believe it when I got an updated credit report and it wasn't there. They pretty much deleted everything else as well, but the bankruptcy was all that I really cared about. My score is a 672 now and they gave me steps to follow to get above a 700 within the next few months. I'm so excited and recommend Trinity Credit Services wholeheartedly!
I used the program a year ago, and I have to say I was amazed to say the least! I went from a low 600 to a high 700 in just a few months; I bought a brand new Toyota Prius at a 0% interest rate and since my husband successfully went through the program as well we qualified for a conventional home loan as well. Other companies (Lexington Law) offered what appeared to be a low upfront cost that actually ended up costing us a couple of thousand dollars over the span of nearly two years with only 4 accounts deleted. This company is hands down-no questions asked the best credit repair company by far.
14
MSI Credit Solutions
I applied to receive a home loan through a mortgage company and was denied due to a bad credit score. I didn't even realize my credit score was low at this time and was a little shocked. The mortgage company turned around and told me about MSI and I'm grateful they did. Within 3 ½ months, my credit has increased over 100 points and now the mortgage company has approved my loan request. Without the help of Jason Long at MSI, my chances of buying a home would be near impossible especially within this time frame. So, I would and have recommended MSI to family members and friends and would definitely use them again if ever needed. Well worth every penny!
Mr. Burgos,

Thank you and your staff with the excellent work in helping me get back my credit backon track. My lowest score was a 529, and after working with MSI my credit score jumped up to 684! I was able to get my new home my family and I wanted and I even got a new car to spoil myself with!

I have enrolled in the Friends for Life program and while I am working on my own to maintain my credit, it is a great feeling to know that MSI is still there backing me up. Everyone at MSI is great to talk to and very professional in their work! Once again, thank you! Its not a gimick-if any doubts my name is Ralph P and anyone can email me at ralphpadilla562@yahoo.com if any concerns or questions come up.
Ralph Padilla
We first signed up my husband, so we could purchase a house. After only 4 months in their program we were signing the papers! Thanks to Justin & everyone else at MSI we just bought a new truck too! We now have them working on my credit reports & after the first month they have already gotten several deletions. MSI has turned our lives around, and I promise they can do the same for you! Thanks a million Justin!
MSI is a company I would definitely recommend my family & friends to. They broke down the entire program and I understood every bit of information that was given to me. I recommend MSI for their professionalism and the education they offer. Thanks to these professionals I NOW own a brand new home and a brand new truck!
15
Aggressive Credit Repair LLC
One of the oldest credit repair companies in the US.

Credentials:
- Open since 2004.
- "A" Grade with the BBB.
- 0 complaints with BBB in company history.
- Licensed & Bonded.
- Registered with Division of Consumer Protection.
- Member of National Association of Credit Services Organizations (NACSO).
- Satisfaction guarantee or your money back!

Aggressive Credit Repair also offers home loans.
Love these guys. I can tell you that they were genuinely helpful in both repairing my scores and helping me repay my debts.
Awesome! Best reputation in the industry. With this company you work directly with the owner. This is really helpful.
They are in Utah (I'm in Salt Lake City). They helped me get a mortgage, post credit repair. Was very happy.
16
Credit Scoring Advisor
When I first inquired about a Credit Repair Specialist my friend gave me Dan's number. I was very skeptical because you hear all these bad stories about people's experiences and how it's a scam to hire a credit repair company.

One year ago my credit was horrible. One year later my credit has been significantly raised and I am on the road towards great credit.

Dan and his team always went the extra mile for me. He took time out of his schedule to educate me. You can tell he really cares and was very passionate about his job. Even after my contract with his office had expired, Dan continued to help me out and never asked for extra money.
I have never ever met such a knowledgeable, attentive, and personable person and company then Dan and his team at Credit Scoring Advisor.

I'm still blown away by the genuine care that they took with me. I was looking to buy a home and my credit was below 450! Yup… Dan and Kathy always took every single one of my calls and believe me I called a lot! , and never ever did they answer in disgust. Dan has a real passion for what he does and he expresses his feelings that he has towards these credit agencies who tries to bully us with phone calls and letters. He explains every single aspect of the process that you will be going through from start to finish and Kathy will always email or call you to check up on you. You will never be left wondering, what should I do next?

I never had to pay out any money to those creditors; I only paid one flat fee to Dan for his services and not a penny more.

Dan erases your bad credit by targeting these agencies and calling them out ...more
I spent months making phone calls and writing letters about a problem with a monthly billing of five dollars. You wrote one letter to them and within one month they deleted all negative information and my score went up 90 points!
Our managing partner, Daniel Sater C.C.E. is a Nationally Recognized Credit Expert. Dan had written the authoritative book on the credit industry, "Credit Scoring Secrets... the Credit Industry Doesn't Want You to Know"
17
National Credit Consultants
When I started with National Credit Consultants, My middle credit score was a 510 I needed a 620 to be approved for my mortgage. Not only did I reach a 680 credit score I went on to getting a fantastic interest rate on my new home. Their credit repair program has helped me more than I ever thought possible. Since then I have signed up my wife, three family members and about two friends. They all have seen a significant change in their credit scores and all are happy with the customer servive that National Credit Consultants provide.
National Credit Consultants has been more then helpful, I was not even ready to begin this process, it was my mother who had received their service earlier this year and actually started the process for me because I didn't feel it was the right time to spend that money. But thankfully it worked out for the best and my credit score went up within the first two months. The people are very helpful at national credit consultants and are very quick to delivered status updates and results.
National Credit Consultants is definitely the best credit repair company out there. I spoke with several companies before I contracted them, and all I kept hearing was misleading promises that I knew could not be delivered. National Credit Consultants are very honest and up front on what to expect in regards to credit repair, They not only helped ne with accounts on my credit report, they help me reestablish new credit.
I had horrible credit and could not even open a bank account before I went to National Credit Consultants. In a few months my credit was restored. They were able to get my negative credit history removed from my report and even help me raise my score by over 200 points from the high 400's to the low 700's. I could not believe it. today I have been able to finance new cars, a new Harley and I even have numerous credit cards with high limits and low interest. Thank You NCC. You guys are the BEST!
18
Creditmergency

We guarantee our clients that we can help and assist them in fixing their bad credit rating and history. Majority of our clients are all happy, amazed and satisfied with the quality of our credit repair services. We strive hard and work together to assure our clients that we can meet and go beyond their ...read more.
Reliable honest credit repair company. Not only do they repair your credit but also educate you on how to maintain a good score.
19
Alexander Credit
It took Alexander Credit less than 2 hours to respond to my inquiry - I couldn't get any other company to respond to me. Then Alexander Credit successfully educated me on my case - told me to think about the option of performing credit repair myself. I was shocked. Everyone I interviewed promised the world and never mentioned the idea that I could do things myself. I ended up retaining Alexander Credit and I've learned more about the industry and consumer's rights - a class act company. Alexander Credit is excellent, hands down.
They always want to meet in person, but I'm out of state. I went with them anyways. If you're a client, you can log on and watch the whole process and you get updates regarding your file, which you can see for yourself online. The technology is awesome, the people are awesome at Alexander Credit. They actually CARE. What a concept!?!?
I called them, and they did an extensive review of my credit reports and history. They told me several things I could do to improve my situation, they told me all about how credit works, what does what to your score, they answered all my questions... all of this was BEFORE I even hired them. They're just good people.
I had a family member that showed up all over my credit report. Some of his information was negative. Alexander Credit didn't charge me an arm and a leg. They told me the different ways I could handle it on my own. I was shocked by this. I hired them, didn't worry about it, 9 months later, my report was golden!
20
Credit One, LLC
Robert at Credit One, LLC is very knowledgeable when it comes to credit repair! I had a state tax lien in Kentucky for unpaid taxes and an unpaid collection from one of the cell phone companies. After finally paying off the tax lien, it was still majorly affecting my credit score. The credit bureaus said they wouldn't remove the lien for another 7 years from the date of payment. It was also causing me to be denied any size line of credit! Which makes it impossible to begin improving your score. Credit One was able to get the tax liens and the collections removed. Since then I have been able to open multiple lines of credit. In 6 months they were able to get my score from a 634 to a 710! Now that's progress! I would highly recommend this company to anyone in need of any type of credit repair, large or small!
Very very great company extremely legit, had doubts coming in but robert took my score from a 580 to a 725 in the matter of no time which allowed me and my wife to purchase our dream home! Thanks Robert and credit 1 staff amazing job!
21
Credit Repair Systems, Inc.
We have been the "Helping Hands" to our clients credit repair needs for over 11 years. Serving South Florida and the rest of our nation with all your credit repair.
22 Asap Credit Repair USA
23
Best Texas Credit Pros, LLC
Best Texas Credit Pros has helped me get my scores where they needed to be and then some! Amazing people, friendly customer service and fast results! I didn't expect to see my scores raise so quickly and now I can get approved for a mortgage at a low interest rate! Highly recommend this service. Appreciate you guys!
24
Onyx Legal Credit Repair
I've dealt with 2 other companies, and didn't have much luck. I ran across the website for Onyx... and completely happy that I did so. Onyx was like a bulldog, they went head on for me and raised my credit score and was able to secure an auto loan. Thank you Onyx for everything, and you definitely get my vote!
By far the best credit repair company in Detroit! I searched long and hard for a reputable credit repair company in the metro Detroit area and finally found one that raised my credit score to a whopping 750. I would recommend this credit repair company to any one the the Michigan area.
Best Credit Repair Service in Detroit! This is by far the best credit repair company in Detroit, fast prompt service as well as excellent customer service. I highly recommend Onyx Legal Credit Repair. 313.228.5572
Raised my credit score 150 points in 60 days, Great customer service, great affordable pricing. They also deleted 25 out 27 negative items off of my Credit reports... Thanks onyx!
25 Covenant Credit Repair
PSearch List
What is credit repair?

While there is no universally accepted definition of credit repair, you can think of it as proactively working to increase your credit score by optimizing the information recorded in your credit reports.

When most people think of credit repair, they think of removing negative information from your credit report such as late payments, collections, and charge-offs that negatively affect your credit score.

Beyond this, credit repair can also include better managing credit limits, having a good mix of types of credit accounts, adjusting payment dates, and other tactics that seek to increase your credit score by taking into account the formulas used to calculate credit scores and making sure your credit reports are positioned to result in you having the best credit score possible.
How is it possible to delete bad credit?

Many people don't realize that their credit reports are not official government documents. Instead, your credit reports are maintained by for-profit corporations (the credit bureaus) that profit from the collecting and selling of your financial information. These credit bureaus do provide a valuable service by assisting lenders and others with making more informed decisions regarding credit worthiness, but it bears repeating that they are not official government entities.

Additionally, there is no law requiring that a creditor has to report negative information about you to the credit bureaus and there is no law requiring the credit bureaus to include said information in your credit reports. In fact, the majority of laws relating to consumer credit repair specify what types of information cannot be added to your credit reports, how long information can remain on a credit report, and under what circumstances that information has to be removed.

Finally, it is important to note that credit reporting is far from a perfect science and credit reporting mistakes happen all the time. Whether they are a result of mistaken identity, a clerical error, unscrupulous activities by shady debt collectors, or the product of identity theft, credit reporting errors are surprisingly common.

By enforcing their rights under the various protection statutes pertaining to credit reporting and debt collection practices, consumers can force the credit bureaus to remove inaccurate or misleading negative information from their credit reports. In addition, consumers can persuade creditors to stop reporting damaging information or report more favorably to the credit bureaus through goodwill requests or pay for deletion agreements.
Is credit repair legal?

Absolutely! Your right to fair and accurate credit reporting is protected under consumer protection acts like the Fair Credit Reporting Act (FCRA) and the Fair Debt Collection Practices Act (FDCPA). Not only is it your right, but the law makes it your responsibility to ensure that your credit reports and your credit score are a fair representation of your true worthiness. If you are unfairly denied a loan, required to pay too high of an interest rate, or even denied employment based on a credit score you do not feel is correct, the task of rectifying the issue falls to you, the consumer.
What do credit repair companies do?

A reputable credit repair company will work on your behalf to help remove questionable negative items from your credit report. At a minimum, most companies will dispute these items with the credit bureaus for you. Many will also work directly with your creditors in an effort to get them to remove negative items from your credit reports or change the way they are reporting specific accounts.

Credit repair companies offering a more holistic service will pair credit deletion services with credit score optimization assistance and coaching. Because credit scores are a reflection of both the good credit and bad credit accounts on your credit reports, these types of services are often times more effective in raising credit scores than just focusing on one side of the equation.