Top 10 Best Fitness Center Chains and Gym Franchises
Fitness and health play a crucial role in determining one's quality of life. It is essential to maintain an active lifestyle to stay physically and mentally fit. However, owning fitness equipment to work out at home can be both expensive and space-consuming, leaving many people with the option of joining a commercial gym.

Thankfully, there are multiple options available when it comes to selecting a gym. Even if you live in a small town, you will likely have several choices. Each gym has its unique set of services, operating hours, and customer service level.

To make your gym selection process easier, with the help of voters we have compiled a list of the top ten fitness centers and gym franchises. The rankings are based on the available services, equipment variety, and level of customer service offered by each gym. With help from this list, hopefully you're able to choose the perfect gym that meets your fitness needs and budget. From 24-hour facilities to appointment-based gyms, we have it all covered. Make the most of this guide and select the gym that helps you stay fit, healthy, and motivated.

The Top Ten

1 Anytime Fitness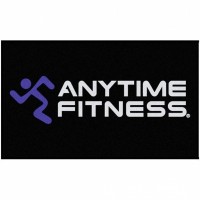 They are open 24 hours a day, 365 days a year. Free weights, machines, and classes are available to keep you occupied and working hard. With over 2400 franchises in 19 countries, you'll undoubtedly have a location nearby.
This gym has everything you need for a great workout without too many extra perks that you will never use that you end up paying for. Also, the gym is super clean with well maintained equipment.
It's open anytime of the day, has a great variety of equipment to use for different exercises and routines. It's like the McDonalds of gyms.
Great variety of equipment and up to date technology in the cardio machines. The atmosphere is pleasant without pressure or over the top alarms and sales pressure.
I like this place, it's almost like Golds with been overcrowded. I don't have 10 to 15 minutes for a dumbbell.
2
Planet Fitness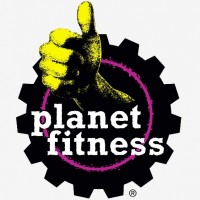 This place markets itself as a "Judgement Free Zone" that caters to everyone. They have over 818 locations and 5.7 million members in the US. They really try to keep the atmosphere friendly and have rules in place to keep it that way. Equipment galore and classes to boot.
This COULD be a good gym for you, but there are some things that it's been criticized for, like the lunk alarm, pizza Mondays, and bagel Tuesdays.

Honestly surprised how many positive comments are at the very tippy top. This definitely looks like Planet Fitness itself raiding this submission with positive sheep-like comments to give them a good first impression to the small amount of people who still go to this niche site to this day.
I'd been to several fitness center and always feels like I need to find and try another one. My reasons are, it's either smelly, staff are not friendly or just the people who works out there. When I tried Planet Fitness, I feel like I am at home and for the first time, I am always looking forward to working out. If I can't work out, I miss the place.
Deadlifting is arguably the most essential lifting movement. If your gym does not allow deadlifting, you are running the wrong kind of gym. If you are intimidated by somebody deadlifting and trying to improve themselves and reach their own personal goals, well then I guess there is no helping you.
I love the Planet. It's a great gym with a gym feel. I don't feel like I'm going to a nightclub to work out where I'm there to meet girls. When it's time to work out, that's what I'm there for.
3
Gold's Gym
Known as the Mecca of bodybuilding, they have more than just iron to lift. They are a full service fitness center that caters to everyone. 400 locations in 37 US states and 20 other countries.
How would this legendary gym not be #1? This is where the legends are made.
This is where Arnold and the other big boys trained. Legendary place!
They are the best. I love them!
This is a bad ass gym. I love it...
4
24 Hour Fitness
Inexpensive memberships and over 400 locations in the US. They have a huge variety of classes like Hot Hula (among others)...
Hell, My Dad has a membership here, and he can get me in for free as a guest every now and then. Also, regarding the "No air! If you like stuffy overcrowded gyms; this one is for you!" Comment: Most of the 24 hour fitness locations aren't stuffy or overcrowded at all.
You're not tied down to long contracts (first & last mo only to give 30 days notice). Some have VIP locker areas for extra charge. Clean - really important. Free towels. Most days open 24 hours. Friendly people.
A simple and excellent gym that's very inexpensive and has a very well-trained staff. Only $40 a month at my 24 Hour Fitness and it includes everything I need like a pool, basketball court, weights, cardio machines, and training sessions.
5 Island Gym & Fitness
6
YMCA
They've been around forever and everyone knows about them. From pools, to weights, to basketball courts, you'll have it all. Go and try them out and you won't be bored.
They are the best! I have been to so many different chains but YMCA is by far the best. They have awesome classes, plenty of weights and machines and it's a great atmosphere. They do camp for kids as well and it's a great place for the kids to hang out.
The YMCA has everything that you could possibly think of under 1 roof. Pleasant atmosphere, great group fitness, trainers, swimming, gym, rock climbing, dance classes, cycling, etc...
Very positive energy at a YMCA! I prefer them over the expensive gyms any day.
A very traditional and family friendly place to exercise.
7 Bally Total Fitness
8 CrossFit Gyms Every CrossFit gym has its own unique name and pay scale but if it's fitness you're after, you can't go wrong with these guys. You'll most likely have a gym in your town. You'll have to "qualify" of sorts to do the workouts but once you do, you'll be in the best shape you can be in.
9
Talwalkars
Great gym and modern equipments..dedicated and enthusiastic staff!
10 Equinox Fitness 48 locations nationwide with trainers who not only have to have fitness certifications, but also receive continuing education to keep current. They have equipment as well as group fitness classes.
The Contenders
11
Retro Fitness
Tons of locations and a huge variety or equipment, classes, and services. They even have a juice bar that offers you some after-workout nutrition.
Great place to work out, men or women. Great price ($19.99) for unlimited access to every Retro location. Newer gyms have toned down colors. Excellent network around NYC, going nationwide.
Retro have the potential to be the only game in town love it.
12
L.A Fitness
My mom used to go to L.A fitness and she said that it was good, but, they had a special limit that you had to stay inside there for like as many hours as they said for you to stay on the paperwork you sign, I was kinda surprised, but if you want to go to a normal/weight losing gym then yeah.
The best in my opinion! Staff is very friendly and helpful...most of all, EVERYTHING is included in the membership price. Lastly, always clean...hands down.
LA Fitness is great, no bull, they don't hassle you if you don't like it. This should be #1
Machines are always available at LA Fitness!
13
Powerhouse Gym
Something about most of these gyms is simply classic.
14 Blink Fitness
15 Merritt Athletic Clubs
16 In-Shape
17 American Family Fitness
18 Iron Sport Gym Inc
19 Barbell Brigade
20 Big Sky
21
Life Time Fitness
The approach that Lifetime takes is different than most others. They want you to feel healthy and change all your life habits to BE healthy. They encourage a variety of different activities to keep fit rather than just one certain way. They are pro-active in contacting their member base about upcoming activities and frequently have competitions that are easy to participate in. This holistic approach is what draws me to Lifetime!
I currently have a membership and while it is a little expensive more than I would like to pay, it literally has everything I can ask for in one place. So many group fitness classes, a great daycare while you're working out, a sauna and steam room a really nice pool hot tub's even a nice café. The one I go to also has a spa and I was given free swimming lessons for my daughter when I opened my membership.
Best club, great variety.
I think it is the best
22
YouFit
Nice staff, good equipment, and overall makes working out an enjoyable experience
23 UFC Gym
24 GoodLife Fitness
25
Orange Theory Fitness
Structured one hour workouts designed to keep you in a targeted heart rate zone.
PSearch List