Top 10 Best Car Insurance Companies
Knowing you have selected a good car insurance company is peace of mind you will want to have before you get in an accident, have your car stolen, or encounter any number of situations that involve you having to make a claim. You don't want to find out too late that your car insurance provider isn't up to par.

This list contains the top ten best auto insurance companies in the U.S. based on affordability, value of services, and responsiveness. Because, after all, what good is having a rock bottom rate if you don't get enough in return or can't get the help you need when you need it.

The Top Ten

1 Esurance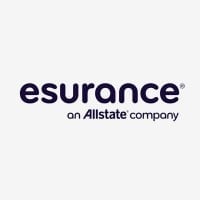 Esurance is an American-based auto insurance company founded in 1999, with headquarters located in San Francisco, California. The company provides insurance policies through its online platform, which allows customers to obtain quotes, purchase policies, and file claims entirely online. Esurance offers a range of coverage options, including liability, collision, and comprehensive insurance, as well as additional services such as roadside assistance and rental reimbursement. The company also provides insurance policies for motorcycles, boats, and renters, making it a popular choice for customers seeking a wide range of coverage options.
I was tired of my insurance payments going up and up and up, so I thought it was time to start shopping for new insurance. I had tried over the internet before but hadn't a clue what I was doing, so I just gave up. I had my previous insurance elsewhere and came to find out I was paying way, way too much. I am saving $750.00 a year by switching to Esurance! I could not believe it! I immediately started the process of switching, and I am now a new Esurance customer and a very happy one! Today, I received my policy and cards via email just as promised, and I am glad I switched!
I just called Esurance based on this website and we're going to be lowering our payment by $1319 per year for auto and $95 per year for homeowners. Wow... That's a lot to save compared to Liberty Mutual. In addition, we added our youngest son to the auto policy, so it's significantly lower. We've been with Liberty Mutual since 1990, and you'd think that we'd have better rates than that.
I love Esurance. Hands down the best insurance company that I have ever been to! You save a lot of money with high quality customer service available 24/7, and the website is extremely easy to navigate. I had to file a claim for a not at fault accident and they were extremely efficient taking care of it and so easy to talk to. Thanks Esurance!
Esurance is the best. Very friendly and helpful. I was impressed they had beaten some of the other companies in affordability. This switch will be saving me tons of money, and I feel I will be with them for a long, long time now. Hands down, one of the cheapest and with the friendliest help from an insurance company.
Visit Website
Get a Free Quote
2
Liberty Mutual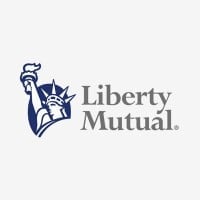 Liberty Mutual Auto Insurance is a US-based insurance company that provides car insurance policies to millions of customers across the country. Founded in 1912, the company has grown to become one of the largest insurance providers in the US, with a wide range of insurance products and services. Liberty Mutual Auto Insurance offers a variety of coverage options, including liability, collision, and comprehensive coverage, as well as additional options such as roadside assistance and rental car coverage. The company also provides discounts for safe driving, multi-car policies, and other factors that may impact insurance rates. With a strong reputation for customer service, competitive pricing, and extensive coverage options, Liberty Mutual Auto Insurance remains a popular choice for those seeking reliable car insurance coverage.
They are the best out there! I have gone to different ones and had to come back to them because they are so honest, friendly, and professional. They are not ripping you off with those 6-month policies and a bunch of other fees. Do your research... Call around, and you will be shocked at how many of those other companies are charging for their premiums (double what Liberty Mutual charges), and then once they get you the first year with somewhat low rates, they hike them back up the second year! Do your research, and you will realize that Liberty Mutual is the best all around!
Better coverage than The General by far. My bill with the general was $180 a month for three cars with two drivers: one full coverage and the others liability only. Then I told them to take my Mercedes off my policy because I sold it. One year later, I get my new ID cards and the Mercedes is still on it. I was charged for a year on a car I didn't own and The General didn't want to help at all. They said I had to go to the DMV and get a copy or statement saying I no longer had the car. So I called Liberty and now my bill is $120 full coverage on one car, basic for the other with uninsured motorists, and we got renters insurance also. So maybe The General did me a favor ripping me off for a year and made me get a real insurance company. Thank you Liberty Mutual.
I've been insured with Liberty Mutual for several years now. I do not have one complaint. I have been involved in two accidents, both in which I was rear-ended, and did not have any issues. Every time I have called, all representatives have been extremely professional and friendly. The other insurance companies that I had to deal with due to being involved in the car accidents have been so unorganized, rude, and unprofessional. I am a very satisfied customer. Liberty Mutual is hands down the BEST!
I just switched to Liberty Mutual today. They were great and saved me $375 a year on insurance for 2 vehicles, no restrictions for horse trailers or utility trailers. If you own a truck and need to haul a utility trailer or horse trailer, DO NOT get Ameriprise. They will drop you for using a truck for these purposes (limited to 2 horse trailer and utility trailer not to exceed 15 feet).
Visit Website
Get a Free Quote
3
State Farm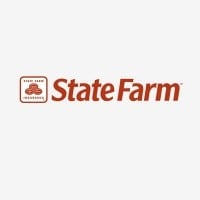 State Farm is a leading provider of auto insurance in the United States, with a presence in all 50 states and the District of Columbia. Founded in 1922, the company has grown to become the largest auto insurer in the United States, offering a wide range of coverage options to suit the needs of drivers of all ages and backgrounds. State Farm's auto insurance policies typically include liability coverage, collision coverage, comprehensive coverage, and uninsured/underinsured motorist coverage. The company also offers optional add-ons such as roadside assistance, rental car reimbursement, and personal injury protection.
I've had State Farm my whole life and they have always done right by me. On April 10, 2009, my home was destroyed by a tornado. Amidst all the turmoil, the traffic, and the inability to call anyone, I was finally able to reach my agent around midnight to report my claim. The next morning, I went to the location of my destroyed home around 8 am to find my agent was already there with a check in hand to keep me on my feet. My agent and claims team found me a townhome to stay in, fully furnished it with supplies and furniture, and allowed me to stay there until the construction on my new home was complete. All the while, tending to my every need and resolving any complications or worries I had very quickly.
I recently inherited my grandfather's Jeep, and he had done a fair bit of minor damage to the side. Nothing serious, just simple scratches and whatnot. After I got the car from him, we wanted to get those scratches fixed up so I wasn't driving a visibly used car. I called the claims adjuster from State Farm, and he arrived right at the time they said he would. While surveying the damages, he asked about a few scratches that were even smaller than the ones we wanted to get fixed up. I was honest and said that he had used a row of bushes at his house to guide his car into the garage, and he was extremely pleasant and appreciative of my honesty. We wound up getting an insurance check worth more than the body shop's repair estimate!
After I was "forgotten" by Progressive, they attempted to raise their rates by almost 20% in just one year, despite my lack of claims. I decided to obtain a quote from a State Farm agent, and their quote was significantly lower than both Progressive's and Geico's. Not only that, but State Farm offered me more coverage. Additionally, the agent can manage my business, car, truck, and renter's insurance, and there is a discount available for bundling them together. I have experienced excellent service thus far and appreciate the fact that I can call and speak to a real person at any time, 24/7.

You owe it to yourself to at least get a quote from them.
I've had my car insured with State Farm since I first started driving. I've been in several accidents that weren't my fault, and I have had great service. State Farm offers so many products and services that others are not aware of. It's truly a one-stop shop if you're looking to have a successful financial future. I have my policies in Tracey Rivera's office, and she's been great! I am a military spouse, and her office caters to military families. I recommend State Farm over any company out there. They are financially sound and one of the only companies who hasn't taken on someone in financial trouble.
Visit Website
4
USAA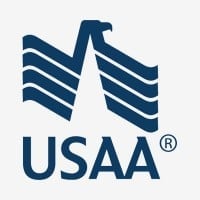 USAA Auto Insurance is a highly regarded auto insurance provider that caters exclusively to members of the United States Armed Forces, veterans, and their families. Established in 1922, USAA Auto Insurance is known for its exceptional customer service, competitive rates, and innovative insurance products. The company offers a range of coverage options, including liability, collision, comprehensive, and personal injury protection, as well as roadside assistance, rental reimbursement, and more. USAA Auto Insurance also provides unique benefits such as accident forgiveness, safe driver discounts, and flexible payment options. USAA Auto Insurance has over 12 million members and an A++ rating from AM Best.
They are always there! When I lost control of my new pickup (11 months old) on slick streets and totaled it in 2007, I was all alone. No one for miles in any direction. I called USAA to let them know what had happened. I was scared and alone, and the representative stayed on the phone with me until someone got to me. I was physically unhurt but scared. She eased my fear and talked me through everything I needed to do. She gave me sound advice as to where to take the truck. Everything was handled smoothly and quickly. The settlement was swift. I was in a rental car in a matter of a few hours and in a new car in a matter of days. We have been with USAA since 1976. We have had three burglary claims with them over the years, and every one was handled well, and payment was swift. They are an honorable company who put their customers first. They are fast, efficient, and thorough. I highly recommend USAA to anyone who wants to be treated well!
I've had USAA auto insurance for over 30 years. Fortunately I have not had to use the coverage frequently but when I have, it has been excellent. In 2014 I was run off of the road by an 18 wheeler in a remote area. Fortunately I did have a cell phone signal and was able to contact USAA. They dispatched a tow truck and the representative stayed on the line with me until it arrived. I was not physically injured, just a bit upset due to the fact that the 18 wheeler driver did not stop nor did 2 more that were following behind. Within 2 1/2 hours, my vehicle was at a repair shop where the USAA appraiser would be inspecting it for damage and I was in a rental and back on the road. I have always had prompt and courteous service from USAA. They also have some of the best coverage rates available.
USAA is just the best for taking care of their customers and making a stressful situation virtually stress free.

I have had USAA since 1975. I qualified based on my father's status as a US Army Officer. In 1978, I became qualified on my own when I received a direct commission as an officer.

USAA used to be for Officers and their families only. Not long ago they opened up membership to non-commissioned officers, then to all active military. Recently they even opened up membership to include honorably discharged veterans as well.
Without a doubt the absolute best insurance company in the world. This is a not-for-profit company owned by members and run by well trained professionals. Don't see how any company can beat them on cost, service or range of coverage (cars, home, boat, personal property, individual liability, +). I've been with them for 49 years now, and had numerous claims that were all settled to my advantage. Now I get huge rebates each year because I've been with them for so long. I've made comparisons with other company costs over the years and USAA always comes up 20-30 percent lower. I have friends who would love to be able to insure with them but don't meet the military or former military requirement. They cry in their beer when I explain my benefits.
Visit Website
5
GEICO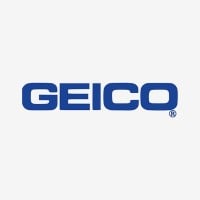 GEICO (Government Employees Insurance Company) is a major American auto insurance company, founded in 1936 and headquartered in Chevy Chase, Maryland. The company is a subsidiary of Berkshire Hathaway and is well known for its ubiquitous advertising campaigns featuring the GEICO Gecko, as well as various other characters and celebrities. GEICO offers a range of insurance products, including auto, motorcycle, homeowners, renters, and life insurance, serving millions of customers across the United States. The company has a reputation for providing affordable insurance rates, often undercutting competitors by offering discounts for safe driving, multi-car policies, and military service, among other things. With its user-friendly website, mobile app, and 24/7 customer service, GEICO has become a popular choice for drivers seeking reliable and affordable auto insurance.
I had State Farm before. I bought a new car and sold the old one. State Farm was charging me $120 a month for full coverage, and that didn't include coverage for a broken windshield. I wouldn't have thought about getting a new insurance company if it hadn't been for my State Farm agent who kept ignoring me. I called him multiple times, but someone else answered the phone. He took my message and said my agent would call me back, but he never did. Then, I happened to drive by a Geico office and decided to inquire. Geico is charging me $90 per month for the same full coverage I had with State Farm, and it includes windshield insurance. That's a savings of $360 per year! Additionally, they gave me some freebies like pens, a tumbler, and other stuff. I went to AAA, but they said they wouldn't insure me because my US driver's license is less than 18 months old. They also wouldn't honor my professional driver's license from another country, even though I'm 30 years old. On the other hand, ...more
I love GEICO. They have excellent customer service! They are always great; they're always so personal. They are always there to help all day, night, and weekends, and you don't have to worry about someone being on vacation or sick because there's always more and great agents there to help. Plus, they work with other outside companies, and you can get discounts at other places just for being with them. I just wanted to say I think GEICO is worth calling and getting a quote if you don't already have a policy.
I absolutely love GEICO. I had State Farm and hated them, as well as their ridiculous rates, and then switched to GEICO. I don't think I have ever been so satisfied with an insurance company in my life. I have a 100/200 policy and plan on switching to a 300/300 policy for my Camry, and the rates are amazing. GEICO renews the little guy's faith in businesses, as it treats customers with the utmost respect and dignity. Every time I call, the reps are extremely thoughtful, caring, and genuine. They have never given me any hassle or issue, and I genuinely love GEICO. Highly recommended!
I just switched from Progressive to Geico after purchasing a new vehicle. Other companies would not cover me because of my age pretty much because I'm not old. I checked 7 different places 2 wouldn't cover me and others were so I high I could not afford it. Geico has dropped my insurance 50 dollars from what I was paying before I recently traded. They did a great job for me, but my advice to everyone is check around before you settle, and read the fine print. Don't just buy car insurance because of the name on it. Find what works for you
6
Nationwide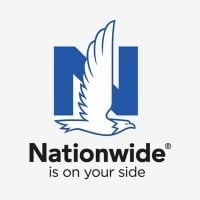 Nationwide Auto Insurance is a large and well-established insurance company based in Columbus, Ohio, with a history dating back to 1926. The company offers a range of insurance products, including auto, home, life, and pet insurance. Nationwide Auto Insurance is known for its customer service, competitive pricing, and comprehensive coverage options, making it a popular choice for drivers across the United States. The company offers various discounts to customers, including safe driver discounts, multi-car discounts, and good student discounts. Additionally, Nationwide Auto Insurance provides a range of online tools and resources to help customers manage their policies, file claims, and access helpful information about insurance coverage. As of 2021, Nationwide Auto Insurance was ranked as the seventh-largest auto insurance provider in the United States, serving customers in all 50 states and the District of Columbia.
I just switched from State Farm to Nationwide. State Farm was reasonable, though I wasn't necessarily happy with the coverage. It was only $79 a month for full coverage, but they didn't have accident forgiveness. If I got into an accident, I would have to pay 20% of the rental fee for a car, and the lowest deductible for collision they will go is $250. I switched to Nationwide a week ago, and the quote was for $70 a month (every little bit counts), but the big difference is the coverage. I got accident forgiveness included. Also, they pay 100% of the car rental fee, and I only have a $100 deductible for collision. However, they do have a $0 deductible, but $100 I can do. This is for a 2011 Ford Focus, which Focuses are generally cheap to insure.
I have been with Progressive for over two years but keep getting bills with extra charges, and if I don't pay, they will cancel my coverage. I went online and checked several other companies, but no success. When I contacted Nationwide, I ran into a problem doing the online quote, so I called and talked with an agent. He was extremely helpful, got me three times the coverage, roadside service, towing, and all at a much lower rate! I'm very thankful for the kindness and outstanding service that this man and company showed me, and how he made me feel like my business was important to him and his company. I believe that I'm going to be a very satisfied customer and long-time client as well!
I was 19 years old when I got my first car and my driver's license.

Before buying my car, I talked to many agents from different car insurance companies, and Progressive was the cheapest one. $1500 dollars for the first year, driving a 2002 Camry with 101k miles on it. Let's say it was a fair price for not having experience before.

When I had to renew my contract, Progressive wanted me to give them $100 more per year, without having any accidents or tickets.

I did my car insurance shopping again, and Nationwide was giving me the same coverage for my car, better medical payment for a cheaper price.

Now I am paying only $1,100 dollars per year. Nationwide saved $400-$500 a year. The only issue I had with Nationwide is that no one in my house can drive my car. If they do so, Nationwide won't pay if they have an accident.

If I drive their car and have an accident, Nationwide won't cover me because their car wasn't included in my policy.
I love Nationwide! I previously had State Farm under my parents and switched onto my own when quoted. I received a call the next week telling me it would be $90 more a month! I called everywhere, and the cheapest I could find was $4,000/6 months until I called Nationwide. (I am only 18 with a new car and high coverage.) My new agent is very nice and informative, and I am only paying $1,200/6 months. One week after switching, someone totaled my car, and Nationwide was right there, helping me through everything. I would never switch! Go Nationwide!
7
Progressive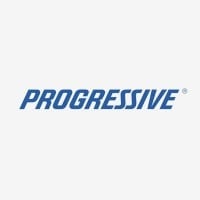 Progressive Auto Insurance is a leading American insurance company that provides coverage for personal and commercial autos and trucks. Founded in 1937, the company has been at the forefront of innovation in the insurance industry, pioneering new technologies and approaches to simplify the process of purchasing and managing insurance policies. Progressive is known for its highly recognizable and memorable advertising campaigns, featuring spokesperson Flo and the company's unique pricing tool, Snapshot. With over 21 million policies in force and a strong online presence, Progressive has become one of the largest auto insurance providers in the United States, offering a wide range of insurance products and services to customers across the country.
I used to have Farmers insurance until I got in an accident. Even though I had a local insurance agent, because I had to file my claim after hours, I had to contact a generic claims call center. Then, since I initiated the claim using the 1-800 number, I had to complete the rest of the process that way. At that point I was asking myself why I was paying a premium to have a local agent when he was doing nothing to help me. After the whole experience, I decided to shop around and ended up choosing Progressive. They had much better prices and since it no longer mattered to me to have a local agent, I signed up. I've had nothing but a positive experience with Progressive so far.
Cheapest rate anywhere I could find. If you have a '96 or newer vehicle, you can get the snapshot discount. I drive a '95, so I don't qualify, but the rates are still low. Motorcycle policy is great because most insurers don't offer roadside assistance for cycles, but Progressive does. They only go back 3 years on driving history instead of 5 like most other providers. Progressive is at the top, whether we like to admit it or not. Most insurance companies drop you in a claim; that is just part of doing business for profit.
I shopped around for the best price for the coverage I wanted, and Progressive undercut the others by around $1200. Every 6 months, my monthly premium goes down. After the first six months, we added another car, and the premium only went up by $6 because the policy dropped by such a significant amount. They've been good at getting my documents to me quickly and having 24-hour customer service, which I'm coming to appreciate more and more with the odd hours I'm awake and work.
It is quite obvious different people have a vast number of different opinions when it comes to car insurance. Most companies will have both positive and negative reviews. I have had car insurance for sixty years. Every couple of years I shop all the majors. Consistently Progressive followed by Farmers have always been the lowest. As for claim service, frankly I don't know. I haven't had to file a claim in over thirty years.
8
Allstate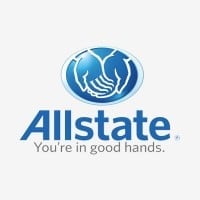 Allstate Auto Insurance is one of the largest and most recognizable providers of auto insurance in the United States. The company was founded in 1931 and has since grown to become a Fortune 100 company. Allstate offers a variety of coverage options for drivers, including liability coverage, collision coverage, and comprehensive coverage, as well as additional features such as roadside assistance and rental car reimbursement. The company is known for its innovative approach to insurance, utilizing technology such as their proprietary Drivewise program, which uses telematics to reward safe driving behavior with discounts on premiums.
They helped me during an insurance lapse during a move to Oklahoma from California. I could have lost quite a bit without coverage. It helped that it was not my fault. In Cali, I would have just got zilch. Here, I got help, thanks.
I had two unfortunate accidents and they never canceled my policy, like State Farm does, and I've been with them for 6 years! That's all I have to say.
Best car insurance, saved $688 for 6 months. You can call up your local agent anytime, and they know you by name. There's no 800 number. They're number 1!
The only company that does not penalize you for being separated from your spouse!
Get a Free Quote
9
Travelers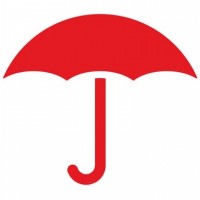 Travelers Auto Insurance is a prominent insurance company in the United States that offers a wide range of insurance products, including auto insurance, homeowners insurance, and renters insurance. The company was founded in 1864 and is headquartered in New York City. Travelers Auto Insurance provides coverage for drivers across the country, with policies that can be customized to meet individual needs and budgets. The company offers standard coverage options such as liability, collision, and comprehensive coverage, as well as additional options like personal injury protection and roadside assistance. Travelers Auto Insurance is known for its competitive rates, customer service, and user-friendly online tools that allow customers to manage their policies and file claims with ease.
I've had Travelers for over thirty years. My insurance agent a few years ago left a message on my answering machine that I should give her a call, and I might be able to save money on my insurance. And my insurance went down by over 1/3 of the cost. This year, I had all my policies starting on the same date - my auto insurance is now for a year instead of two six-month terms, and I saved money on the yearly policy!

I have never had a problem with any claim.
I compared other online and "brick" insurance companies against Travelers, and they were the best compared to the coverages we previously had. I even called AARP-The Hartford and told them that I found better-priced coverage. I asked if they could do better, but they told me no. So we switched. I even got my Jeep covered. Our combined home and (2) cars for 2013-2014 cost $1419 for the year. We had a glass claim, and it was handled quickly and efficiently. I recommend trying them.
The best, period. You get an actual local agent and not somebody at a call center in another state like GEICO and Esurance. Plus, because they use independent agents, you know you're getting the best company for you. My previous State Farm agent always told me State Farm was the best... of course, he did. It's all he could offer me. After I paid high premiums for 11 years with State Farm, I'll be a Travelers customer for life.
I don't understand how this company gets a rating of 13. My coverages all doubled with Travelers, and I am saving $35.00 a month compared to having the coverage with Geico. Plus, I had been with Geico for four years, never saw a decrease, and I was perfect - no accidents, no tickets.
10
Farmers Insurance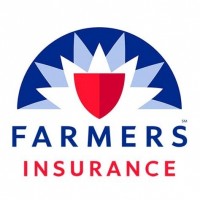 Farmers Insurance Group is a well-known American insurance company that offers a variety of insurance products, including auto insurance. Founded in 1928, the company has since expanded to serve millions of customers across the United States. Farmers auto insurance provides coverage for a range of vehicles, including cars, trucks, motorcycles, and boats. Their policies typically include liability coverage, collision coverage, comprehensive coverage, uninsured/underinsured motorist coverage, and personal injury protection. Farmers also offers a number of optional coverage options, such as roadside assistance and rental car reimbursement. The company prides itself on providing quality customer service, with a network of over 48,000 independent agents available to assist customers with their insurance needs.
My agent really took the time to explain, or I should say educate me, on my policy, how to read what each part meant and scenarios of how I was covered if something happened. I ended up paying a little more in premium, but the protection I have for myself and my family makes me feel like I'm a celeb. My agent values protecting my family. I also like the fact he calls my house just to see how we are doing. If you live in the Kansas City area, Farmers agent Troy Bower would be a real blessing to your home.
If you're truly a good driver, then the others listed above are like hood rat monthly payment companies. Farmers insurance is for folks who know insurance. If some meth head driving a stolen Dodge Caravan with rust on its sides trying to get away from a cop doing 100 mph runs into your family, Farmers will be there with 4 helper monkeys, a fire extinguisher, and a blank check to cover everything.
I work in the collision repair business. I get the best service from Farmers. Their claims reps and adjusters are fantastic. I even went as far as changing my insurance from another carrier to Farmers! They are far superior in my opinion!
They are awesome! The agent that came out explained everything to us and made everything seem so clear. Plus, I can call them anytime and get exactly what I need. We were paying way too much. Not anymore!
The Contenders
11
Erie Insurance
Working with insurance adjusters on a daily basis, I couldn't imagine carrying insurance through any other company. I find Erie to be the most likely to settle claims, which makes me feel extremely well-covered when I'm on the road. I know that if something happens and the other person doesn't have insurance, my company will take care of me without pushing back or thinking of dropping me. I love ERIE!
I have had ERIE for auto and homeowners insurance for 35+ years. Having conducted comparisons from time to time, I have not been able to find better rates and coverage for the money I've spent. Their claims service is outstanding to me. They truly excel in providing service. The only drawback is that they are somewhat regional.
Left Nationwide after 33 years for Erie. 3 Cars and 2 House policies and saved over 30%. Now that's a big savings that no one could match for the same coverage. Nothing wrong with Nationwide, just kept increasing the price with no claims. After a lot of checking, Erie was the best choice to be found.
We have been with Erie for 20+ years now. It's nice to see that they don't have the huge marketing budget that some other companies have. Because of that my rates are low and have had a few comp claims with no issues at all. Just remember those funny commercials are paid for by you!
12
Auto-Owners Insurance
Had them for years, home, auto, and a policy on skydiving gear; haven't ever needed to make a claim on anything, but did have the windshield on my car replaced. No problem. I love that the rates are lower because instead of marketing and advertising, they put their money back into the business.
I've dealt with them on two homeowner claims (for my grandmother) and three auto claims (a $68k uninsured motorist claim and a broken windshield claim on my cars and my mom's car after she hit a deer). These claims have spanned the last nine years and each one was handled with a high level of professionalism, but also with decency, kindness and compassion. They are truly an honest company that pays the claims they owe quickly and fairly. When I was injured by the uninsured motorist in 2010, the first thing my attorney said when he saw that I had A-O was "you have nothing to worry about, they will take care of you."
Very prompt in handling and paying the only claim I have had with them which was roof replacement on my home. I have never had to make a claim on my auto insurance with them, but presume they would handle it in the same satisfactory way. I like their discount for paying annual premiums in full. I also like the fact that they do not spend exorbitant amounts of money for misleading T.V. commercials as many other companies do.
I've had nothing but great experience with Auto-Owners. They are not as widely known, or they would be much higher on the list.
13
AAA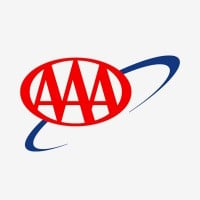 The American Automobile Association is a federation of motor clubs throughout North America. AAA is a privately held national member association, and service business with over 58 million members in the United States and Canada. AAA provides services to its members, including roadside assistance and others.
I just finished up an auto claim with AAA. I had used AAA for my first car years ago but switched to Geico and then State Farm since I had to be insured on a college student budget.

Post-grad, I moved back to AAA when I was making a higher income. This past weekend was the first time I've had to actually invoke my car insurance coverage due to a hit and run on my car while parked.

The response time, courteousness, and professionalism shown by the AAA agent were amazing.

I intend to stay with AAA for many, many years to come. Thumbs up.
I have had AAA Car Insurance for about 5 years. I have been very impressed with this company. They help their clients. If it is a few dollars more, so what? I can rely on insurance I can trust! Their Roadside Service is impeccable! They are there! No wait! Why would I want to give up outstanding service such as this to save a few bucks? AAA has been my Car Insurance long enough to know they are the best!
Their car insurance for four vehicles beats everybody else - Liberty Mutual, State Farm, Allstate, Geico, Travelers, Progressive, Nationwide, and Farmers - by at least $600. Their home insurance surpasses the same group of competitors by at least $200, while offering far superior coverage. Consequently, I switched last year. This year, there has been an overall 9% increase in my premiums, mostly on the home insurance, but they still remain highly competitive. I habitually shop around every year, but I don't anticipate finding a better deal. I haven't had any occasion to file claims yet, but my agent has been exceptionally polite and responsive when providing quotes and addressing inquiries. Comments from others in this forum suggest that they maintain the same level of professionalism when it comes to processing claims. I find it somewhat surprising that they rank 8th in this list, so those with other companies should definitely give them a try.
I just saved about $400 a year by switching to AAA from State Farm. The coverage for my cars is the same, and the coverage for my home is much better (and cheaper) than before. I have a credit card through AAA, roadside assistance through AAA, and finally, my insurance through AAA. I could not be happier. On all fronts, AAA has the best customer service I've ever encountered.
14 Clearcover
15
Amica
Switching to Amica from State Farm because I reviewed my State Farm policy and found that they are no longer paying to return my vehicle to "pre-loss" condition, and instead they are only paying for what is competitive in the market area. I have been with State Farm for over 12 years, and recently read my policy booklet, and found this out. Based on the way State Farm's auto policies read I am very unhappy. State Farm gets to dictate what is competitive in the market area, and because the majority of the shops in my area are not good shops, State Farm will not pay to have my vehicle repaired properly because it isn't competitive in the market area as my policy reads. This also means that if I hit someone and they take their vehicle to a quality shop and State Farm does not pay for the cost to repair the other party's vehicle properly, then I can be sued by the person I hit. I expect more from my insurance, and I hope others do to. After contacting Amica I have found their ...more
Great Customer Service. I have had them for over 50 years and they have never failed to pay a claim rapidly and pay additional if an additional problem is found after the quote from the appraiser. I recommend them to everyone who I have the opportunity to.
Lowest rates and absolutely fabulous customer service! I switched from Geico, and saved over $600 per year for 2 cars, plus another discount for my home insurance which I switched from Travelers and saved another $500.
The best auto insurance agency in my opinion was Liberty Mutual, but I found a rate that was half of what I was paying to Liberty. The service and the representatives are amazing!
16
21st Century Insurance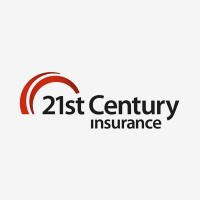 A subsidiary of Farmers Insurance Group, 21st Century Insurance is based in Wilmington, Delaware. The company was founded in 1958 and focuses on selling auto insurance policies. It is known for its competitive rates and online-based customer service.
When I talked to the employees at 21st Century Insurance, they didn't talk at me, they talked to me just like they would any other person. They looked past the bottom line dollar signs and saw me as an individual; a lot of insurance companies today can't seem to deliver that. I think it's obnoxious when a company becomes so big that they don't treat the customers as people anymore or when companies become so large that the employees become impersonal and arrogant. So far, I haven't encountered this with 21st Century Insurance and that, my friends, leaves me a satisfied customer!
I love 21st Century. I am elated that I made the switch from Farmers. Farmers used to make mistakes on my policy, and I had to pay for it by them overcharging me, so enough said about them. 21st Century, keep up the good work! Your customer service skills are on point, as well as the compassion you show your policyholders.

I would recommend this company, and the savings are awesome. A satisfied customer.
The specialist that spoke with me helped me understand what no other insurance company ever did. Wow! I thought the lowest was okay, but now I know. I'm glad I called. They took the time to explain and make suggestions. I was only saving $10, but it was worth the switch from another company on the top 10 list.
I tried several other companies and could not find anyone cheaper. The coverage is what I wanted too. I had GEICO before for a few years, but they were several hundred dollars higher. No one else could or would compete. I am very happy with this company.
17
MetLife
I love MetLife! My brother was driving my car and wrecked it. They were so responsive and proactive. They encouraged him to see a doctor right away, paid all the medical bills promptly, and paid a decent price for my totaled car. They routinely checked up on my brother to make sure he was getting all the attention he needed. I couldn't believe these guys! THEN my brother hit a building with my truck and did some damage to the building. They again dealt with it promptly and settled with the property owner. They were so available and easy to talk with. They were so nice to me and after these two incidents, they did not raise my rates or anything. Truly, I will never use any other company! I have absolutely nothing negative to say about them.
Got home and auto several years ago. Lost house and vehicles due to a fire. They were awesome to deal with once the cause of the fire had been determined. Two million dollar claim was handled very professionally and with compassion. I went with Metlife because of the price. They were the cheapest when I had teenage drivers in the family. I will stay with them because of the way they treated me after the fire. You never know how good your insurance company is until you have a major claim.
My name is Mike and I have been with MetLife Auto for quite a few years now. Have had most of these well known companies and, MetLife has always had better coverage, much better price at $950.00+ and that's not for only six months but, the whole year!
Very competitive rates and a very easy claims process.
18
Ameriprise
Very good auto insurance rates. Have them through CostCo. The reps that I generally talk to are relatively pleasant and helpful.
Saves us money with outstanding customer service. Have been insured with Ameriprise for over 15 years.
Great rates on higher coverage (100/300) per incident. Very nice customer service.
Used them for over 12 years, no other company has beat there rates for me.
19
Safeco
I have been with Safeco for over 20 years. I have totaled three cars with over $40k in claims there. I have been impressed with their fast claims service and the fact that they never raised my rates after a claim. I have shopped rates in the past and Safeco could not be beat. Safeco has always been there when I needed them.
My daughter has piled up her car on numerous occasions and Safeco always paid the bill! She has never had an increase in premium for over 10 years. I think Safeco is one of the hidden gems of car insurance companies!
I was with Safeco for years and had zero problems. I was impressed with their roadside assistance, who came to help me get my keys out of my car when we locked them in at a drive-in movie theater. Ha!
Same benefits as Liberty Mutual. Best in claims, best in customer satisfaction.
20
COUNTRY Financial
I have insurance with this company and they have served me well. When I call or need help the Johnny Blackwell agency in Albertville, Al. is there for me and I always talk to him or his customer service representative. This means a lot to me and being ole school I appreciate this company. I don't mind paying when I can depend on my agent. Thanks Johnny Blackwell for being there for me and my family.
21
Acceptance
Very friendly, personal, and informative staff. I enjoyed the choices that were given to me and how my coverages suited my needs and budget. I am a non-standard customer and my rate compared to the other non-standard insurance companies was lower, and I received better customer service.
Extraordinary customer service through and through! This is one of the few places that I've shopped where I really felt like the agents listened to me and understood my needs. My only regret is not checking them out sooner.
22
Wawanesa
Had this company for years including coverage for my 21 year old son... not an easy feat to get reasonable prices, complete consideration by all employees and real people who meet all our needs when it really counts. Example... my son was in a total loss accident when hit (hit and run) on a busy freeway. He had minor physical injuries but Wawanesa came through providing everything we needed! We love Wawanesa.
Been with them for over 10 years. The customer service is great, response time is excellent, and the cost of coverage is outstanding.
Cheapest insurance and good service, too. They were there when I needed them, professional, and very efficient.
I've been with Wawanesa for years and you can't beat their prices or customer service in handling claims.
23
Elephant Insurance
We used to have Geico. We have a clean driving record, no accidents, and our insurance goes up. So we changed to Elephant and love it! And it is a whole lot less with the same coverages.
24
Safe Auto
Man, my insurance (Safe Auto) needs to get ranked up!
Nice service at a great price.
Yes, I completely agree.
25 Shelter Insurance
PSearch List