Top Ten Best Playwrights
The Top Ten
1
William Shakespeare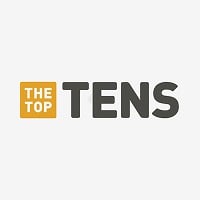 William Shakespeare was an English poet, playwright, and actor, widely regarded as the greatest writer in the English language and the world's pre-eminent dramatist.
Shakespeare: Linguistically the equal and possibly superior of Sophocles; and dramatically as well as linguistically unsurpassed since. His metaphors, always the gauge of poetic genius, are both more frequent and crucially more apposite than any other writer's. It's the appropriate sue of these, their rightness, as well as their imaginative force, that makes him the supreme dramatic writer, but also writer per se of the western canon, should we go that far.

Encompassed a greater range and invented a register of feeling that broke convention in both naturalism and psychological force. And in timing, especially comic timing, he's equally unsurpassed - even Beckett owes him a huge debt.

There are other great dramatic writers with poetic or great language, most notably Ibsen (perhaps the greatest after Shakespeare), Chekhov, the trilogy of Aeschylus, Sophocles, Euripides and for comedy obviously Aristophanes; and then in some rough descending order (apologies for this late ...more
Shakespeare's plays are appealing on all levels. They have clever dialogue, well developed characters, and intriguing themes. They aren't clear cut. The first time you see Julius Caesar, you may sympathize with Brutus. The next, Cassius. The next, Marc Antony.
Not boring, just brilliant. Any top performance of Midsummer Nights Dream is funny and clever.
William Shakespeare: The most Famous playwright of all time. 👋
V 42 Comments
2
Samuel Beckett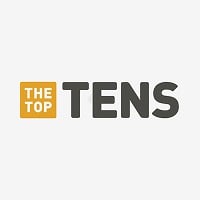 Samuel Barclay Beckett (13 April 1906 – 22 December 1989) was an Irish avant-garde novelist, playwright, theatre director, and poet, who lived in Paris for most of his adult life and wrote in both English and French. He is widely regarded as among the most influential writers of the 20th century.
Beckett, the analyzer, displayed a mastery of the human condition outmatched only by Tolstoy and Shakespeare.
The heir to Joyce and one of very few writers to master both the dramatic and epic forms - a nonpareil playwright and novelist.
Never tire of his offbeat wit. I could read and watch his plays over and over and come away with a different feeling every time.
Many have wondered whether he was the full quid.
V 4 Comments
3
Henrik Ibsen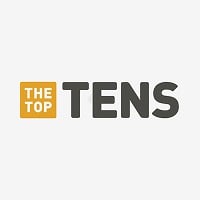 Henrik Johan Ibsen (20 March 1828 – 23 May 1906) was a major 19th-century Norwegian playwright, theatre director, and poet. He is often referred to as "the father of realism" and is one of the founders of Modernism in theatre.
There's a great bias against Ibsen in the U.S. , where he is known primarily for A Doll House and Hedda Gabler, with his many other fine plays (Peer Gynt, An Enemy of the People, The Wild Duck, The Master Builder, etc. ) mostly forgotten. Globally, however, he is one of the most respected--and produced--playwrights. By their own admissions, Arthur Miller and George Bernard Shaw would have been nobodys had it not been for Ibsen.
Henrik Ibsen, should be a lot higher than he is! A Dolls House is a genius piece of work. Shakespeare first, then Ibsen straight after, he pioneered modern Drama!
Shakespeare is obvious, but Ibsen should be second!
Henrik Ibsen - the greatest Norwegian there ever was.
V 12 Comments
4
Arthur Miller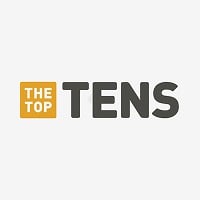 Arthur Asher Miller (October 17, 1915 – February 10, 2005) was an American playwright, essayist, and figure in 20th-century American theater. He was often in the public eye, particularly between the late 1940s and early 1960s. During this time, he was awarded the Pulitzer Prize for Drama, testified ...read more.
The Crucible is an absolutely brilliant work. All of Arthur Miller's plays are. I have not read a playwright that I appreciate the way I appreciate him. Even Shakespeare, who I do passionately love, has not affected me the way Miller has.
In all my years of high school education (currently a Junior), Arthur Miller has been an excellent choice for projects in my AP American Lit class. His books flow like Nutella, unlike the banal, monotone literature received from more "elevated" and "scholarly" playwrights such as Shakespeare.
All My Sons, one undereconized but will always be poignant as long as there is war
A born writer from Brooklyn.
V 2 Comments
5
Jean Racine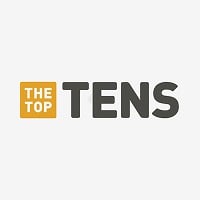 Jean Racine, baptismal name Jean-Baptiste Racine (22 December 1639 – 21 April 1699), was a French dramatist, one of the three great playwrights of 17th-century France (along with Molière and Corneille), and an important literary figure in the Western tradition.
Known by contemporaries as 'the Clean Racine'.
Truly the greatest neo-classical writer. His myth-inspired plays ally great sparseness and economy of form with purity and simple elegance of language in wrenching tragedies inspired by the tremendous passions of heroes and gods. His greatest plays, Athalie, Phèdre, Iphigénie, Andromaque, Bérénice, all portraits of major female figures of Greek and Hebraic legend, showcase vibrant energy and magnificently contained emotion.
V 2 Comments
6
Kalidasa
He is a better playwright than Shakespeare.
He is the worthy play write inspiring many young play writers of that time
This writes is especially a brilliant drama literature with the mental of a true genius.
One of the finest gem in world of Literature
V 4 Comments
7
Sophocles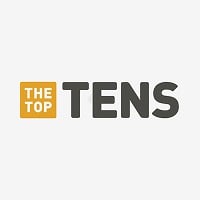 Sophocles (c. 497/6 – winter 406/5 BC) is one of three ancient Greek tragedians whose plays have survived. His first plays were written later than those of Aeschylus, and earlier than or contemporary with those of Euripides. Sophocles wrote 120 plays during the course of his life, but only seven have ...read more.
One of the rarest Dramatist ever. We still couldn't be able to write down a play like him.
There is something out of whack with this exchange.
"Antigone", greatest of all plays not written by Shakespeare. As relevant today as it was then. How far can the State go in over riding family and religious obligations
He is simply the God of drama.i've finished talking
V 2 Comments
8
Noel Coward
Dialogue like a crisply ironed white shirt.
His ways with word are deeply appealing especially in the witty mode. this international class of its own.
9
Oscar Wilde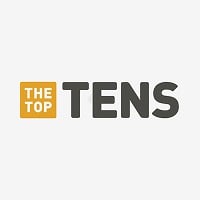 Oscar Fingal O'Flahertie Wills Wilde (16 October 1854 – 30 November 1900) was an Irish playwright, novelist, essayist, and poet. After writing in different forms throughout the 1880s, he became one of London's most popular playwrights in the early 1890s. He is remembered for his epigrams, his novel ...read more.
If there weren't his witty and humorous stage plays, the world theatre would be poor and boring.
This man is the greatest prose lesson topic included that he was the story teller and writer the lesson the model millionaire.
I didn't even care about playwrighting until I read "VERA". I was enchanted with the way Oscar Wilde wrote it! Of course, I afterwards kept reading his plays. Amazing, insightful, witty and undoubtly, one of the best.
Definitely a great prose writer and had a good knowledge in literature, but this man wrote bundles that's it, there is no meaning in his work, and his ideologies are full of crap.

"To live is the rarest thing in the world most people exits that is all"

Maybe he took his own quote too seriously, he cheated on his wife as a result, and gave his sons a childhood where they saw their mother crying every day.

He wrote too much rubbish just to defend his act, he was a copy cat, and faced too much critisism in his early career.
Most of his quotes make no sense to me, he was more like a "talker".
V 5 Comments
10
Graham Greene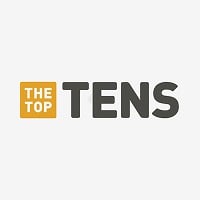 Henry Graham Greene OM CH (2 October 1904 – 3 April 1991), better known by his pen name Graham Greene, was an English novelist regarded by some as one of the great writers of the 20th century.
This Englishman is genius of literary novelists - and even writing the plays!
He was addicted to brothels.
As novelist perhaps - as a playwright he ranks well below Pinter.
The Contenders
11
Harold Pinter
Giant of British playwrights. A unique talent.
The early plays are already classics, especially 'The Caretaker' and 'The Homecoming'. Certainly among the greatest plays of the 20th century.
In a class of his own. Comparisons are futile.
A loony leftist with a deep hatred of America.
V 3 Comments
12
Molière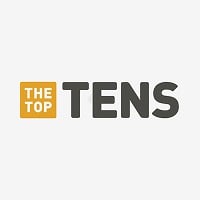 Jean-Baptiste Poquelin, known by his stage name Molière (15 January 1622 – 17 February 1673), was a French playwright and actor who is considered to be one of the greatest masters of comedy in Western literature. He was the official author of court entertainments under the reign of Louis XIV.
He wrote under a pseudonym to avoid retribution from his critics.
Moliere is far the best ever
13
Johann Wolfgang von Goethe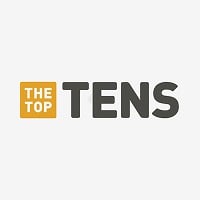 Johann Wolfgang Goethe (28 August 1749 – 22 March 1832) was a German writer and statesman. His body of work includes epic and lyric poetry written in a variety of metres and styles; prose and verse dramas; memoirs; an autobiography; literary and aesthetic criticism; treatises on botany, anatomy, and ...read more.
One of the true-blue, old-style 'word bottlers'.
14
Anton Chekhov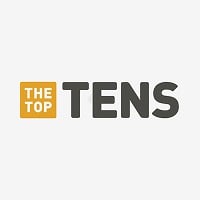 Anton Pavlovich Chekhov (29 January 1860 – 15 July 1904) was a Russian playwright and short story writer, who is considered to be among the greatest writers of short fiction in history. ...read more.
Not sure how you can be a master of 'unending hopes' but he was certainly a great playwright.
A theatrical titan. Ought to be in the top five.
Master of the unending hopes and fears of all Russians from then until now.
Agree. The best after Will)
V 5 Comments
15
Friedrich Schiller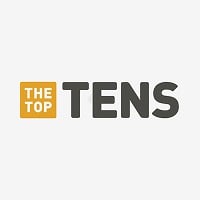 Johann Christoph Friedrich von Schiller (10 November 1759 – 9 May 1805) was a German poet, philosopher, physician, historian, and playwright.
These sound more like advertising slogans than meaningful comment.
Better than all the rest!
One of the best, indeed.
16
Jonathan Larson
'The Far Side' is his greatest work.
V 1 Comment
17
Alexandre Dumas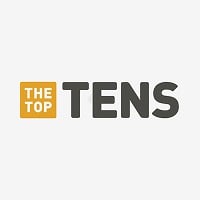 Alexandre Dumas, born Dumas Davy de la Pailleterie (24 July 1802 – 5 December 1870), also known as Alexandre Dumas, père, was a French writer. His works have been translated into nearly 100 languages, and he is one of the most widely read French authors.
Did obesity affect his later work?
Y isn't he first?! Shakespeare is so boring!
V 1 Comment
18
Aeschylus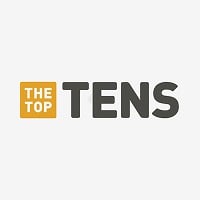 Aeschylus (c. 525/524 – c. 456/455 BC) was an ancient Greek tragedian. He is often described as the father of tragedy. Academics' knowledge of the genre begins with his work, and understanding of earlier tragedies is largely based on inferences from his surviving plays.
Given that the majority of playwrights weren't born thousands of years ago, this is hardly surprising.
'The reek of human blood smiles out at me. '
He created tragedy and in one of few whose work has lasted over thousands of years.
19
Athol Fugard
Fugard is the second most performed playwright in history because his stories are relevant and serve to push both political and human narratives.
His plays have a particular pertinence wherever race is an issue.
He is the best play wrigt of the contemporary world. He fought for the humanbeings. Ifwe read his playes of pre and post appartheid time we will surely understand it. P a m rasheed
20
Tennessee Williams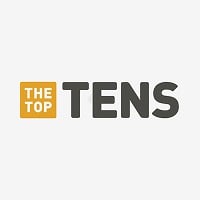 Nothing moves me like the plays of Williams. Played by amateurs or professionals, they always seem to work unlike most other plays. The writing is exquisite and the drama, compelling!
Yesterday I watched 'The glass Menagerie' and that once more confirmed my view of Williams as a great dramatic poet.
The poet playwright. One of the greats.
Simply the best!
V 5 Comments
PSearch List
Recommended Lists
Related Lists

Best British Playwrights
List Stats
1,000 votes
95 listings
9 years, 359 days old

Top Remixes

1. William Shakespeare
2. Arthur Miller
3. Noel Coward
SirDan
1. Jean Racine
2. Kalidasa
3. William Shakespeare
Advocatus2011
1. William Shakespeare
2. Euripides
3. Samuel Beckett
Bruno2202
Posts
Error Reporting
See a factual error in these listings? Report it
here
.