Best Late Night Hosts
The Top Ten
1
Conan O'Brien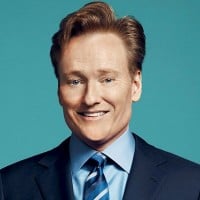 Conan Christopher O'Brien is an American television host, comedian, writer, and producer. He is best known for hosting several late-night talk shows; since 2010, he has hosted Conan on the cable channel TBS.
Hands down the best Late Night Show ever
He's the best, without a doubt.
Easily the best
He's hilarious
2
Craig Ferguson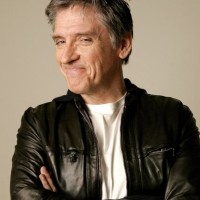 Craig Ferguson is a Scottish-American television host, comedian, author and actor. He was the host of both the syndicated game show Celebrity Name Game, for which he has won two Daytime Emmy Awards, and of Join or Die with Craig Ferguson on History.
The funniest comedy show I've ever seen. Craig's show is improv only, and he's the best there is at it.
Hands down best late show host ever!
The best!
It's hard to stay up it's been a long long day and you've got the sandman at your door, but hang on leave the T.V. on and lets do it anyway, it's ok, you can always sleep through work tomorrow, hey it's ok, tomorrows just your future yesterday... Best show by miles!
3
Jimmy Kimmel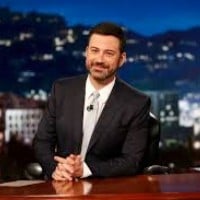 James Christian "Jimmy" Kimmel is an American television host, comedian, writer, and producer. He is the host and executive producer of Jimmy Kimmel Live!, a late-night talk show that premiered on ABC in 2003. Kimmel hosted the Primetime Emmy Awards in 2012 and 2016, and the Academy Awards in 2017 and ...read more.
Pretty decent late-night host. Besides Conan, he's the best current late-night host.
I cannot stand this host
Best late night show host of all times. No questions needed
If you are measuring hosts by the interviewing skills the Kimmel is at the top of the list. You actually learn something about his guests because he actually interviews them.
4
Jimmy Fallon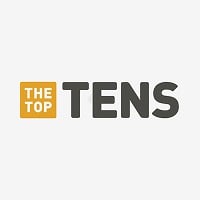 James Thomas "Jimmy" Fallon is an American comedian, television host, actor, singer, writer, and producer.
I Love Jimmy Fallon he's very creative and the most interesting host, he brings new ideas and new life because of his all around talent. Its not just smart but musically inclined too
Wut This dude sucks
He is funny and brings new things to the show
Totally charming! Love his show, it's super funny!
5
David Letterman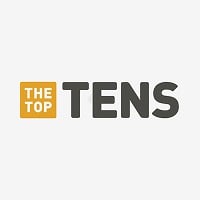 David Michael Letterman is an American former television and radio host, comedian, writer, producer, and actor.
Letterman was a great interviewer and a good comedian. I really miss him... - KingSlayer93316
I misshim so much
"The creepy thing is that it has been reported that I have had sex with women on this show. Now, my response to that is: Yes I have. "

Haha, Letterman is brilliant!
Great comedian, great interviewer. Period!
6
Johnny Carson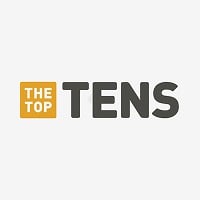 John William "Johnny" Carson was an American television host, comedian, writer, producer, actor, and musician, best known for his 30 years as host of The Tonight Show Starring Johnny Carson.
The best. We need his kind of humor again. Johnny with the animals, snakes, spiders, etc, was worth staying up late for.
Top Five List
1. Johnny Carson
2. David Letterman
3. Conan
4. Leno
5. Freguson

No Jimmys...no Jimmys.
The greatest talk show host ever
Most of these hosts will tell you that they look to Johnny Carson for inspiration. There's a reason for that. Because he was the best.
7
Stephen Colbert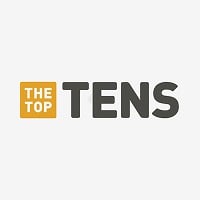 Stephen Tyrone Colbert is an American comedian, writer, producer, actor, media critic, and television host.
Amazing!
I love watching stephen every night
The Best of The Best!
You just gotta love Colbert, his satirical humor is on point. Even in this dark times his jokes never fall to put a smile on my face. He brings the big guns to the table for every single one of his monologues on the Late Show with Stephen Colbert, making each one feel unique and fresh.
8
Jay Leno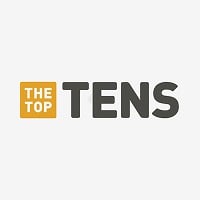 James Douglas Muir "Jay" Leno is an American comedian, actor, writer, producer, and television host. After doing stand-up comedy for years, he became the host of NBC's The Tonight Show with Jay Leno from 1992 to 2009.
The best ever. Even better than Johnny Carson. There is a reason current late night talk shows are losing popularity. They have become hateful and very politically motivated.
The funniest late show host of all time. I give him the edge over another favorite, Johnny Carson. Jay does not cross the political line. He is the most balanced of all late night hosts
I haven't watched a late show since Jay Leno left...too biased!
He is not funny. at all. his act gets boring really fast.
TEAMCOCO FOR LIFE
9
John Oliver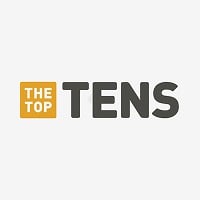 John William Oliver is an English comedian, writer, producer, political commentator, actor, and television host. Oliver started his career as a stand-up comedian, both in the United Kingdom and United States.
Honestly, his Trump jokes never fail to make me laugh. Oliver is funny and is almost always worth staying up for - KingSlayer93316
Ha fortnight danse LOL!
Yes
10
James Corden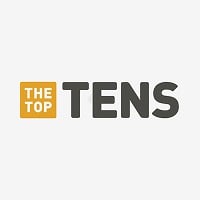 James Kimberley Corden OBE is an English actor, comedian, and television host. He hosts The Late Late Show with James Corden, a late-night television talk show on CBS.
Oh I love this man
Very talented in so many ways. Love, love, love karaoke carpool!
Best personality. Most diverting show
He is naturally very quick and hilarious in his delivery.
The Contenders
11
Seth Meyers
Late Night with Seth Meyers is pretty funny, in my opinion. I like the jokes (it's comedy I enjoy) and I prefer him over Fallon and Kimmel - KingSlayer93316
12
Trevor Noah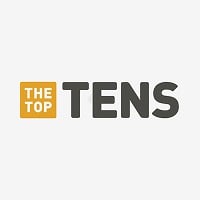 Should be higher than Fallon as well. Noah almost never fails to make me laugh - KingSlayer93316
Trevor is the funniest and he is witty and very intelligent he has a new bright future ahead of him
Refreshingly unbiased!
He is hilarious watch any of his videos you'll see
13
Jon Stewart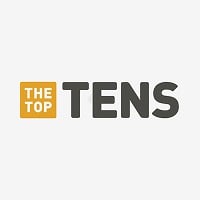 The best intelligent humor! But I like conan too
HOW THE HELL IS JON STEWART 9TH, NEEDS TO AT LEAST BE HIGHER THAN FALLON AND KIMMEL
The best!
14 Dick Cavett
15
Steve Allen
The greatest
Talented pulse great side kicks and super guest.
he shared the spot light
Best of all!
16 Arsenio Hall
17 Dick Clark
18
Chelsea Handler
Shes funny really funny
19
Eric Andre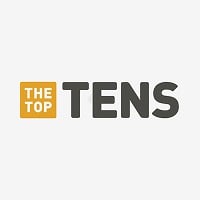 Amazing host of the funniest show.
Funny comedy great show make more yeah I'm looking at you andre
20 Carson Daly
21
Samantha Bee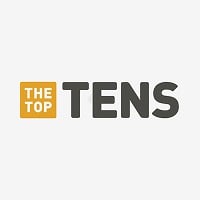 Samantha Bee is a Canadian-American comedian, writer, producer, political commentator, actress, media critic, and television host.
Full Frontal is hilarious. Samantha Bee should be a little higher than 25 (even though she's newer) - KingSlayer93316
Sam Bee may be new, but she kicks ass and is definitely better than Conan. Conan is annoying, and Sam Bee just got her chance to roast him in her cold open. Make way for the new queen of late night
, she's awesome!
Funny bitch
22
Wanda Sykes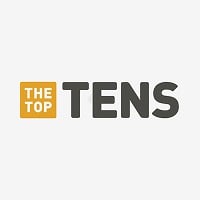 Wanda Sykes is an American comedian, writer, actress and voice artist. She was first recognized for her work as a writer on The Chris Rock Show, for which she won a Primetime Emmy Award in 1999. In 2004, Entertainment Weekly named Sykes as one of the 25 funniest people in America.
Love her!
23
Graham Norton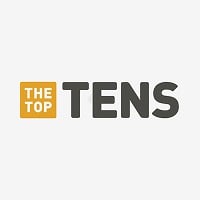 Graham William Walker, better known by his stage name Graham Norton, is an Irish television and radio presenter, comedian, and actor based in the United Kingdom.
Brilliant
Great - Jiorl
24 Charlie Rose
25
Craig Kilborn
I miss his late night talk show. He is one of the BEST.
This guy was the best!
26
Mo'Nique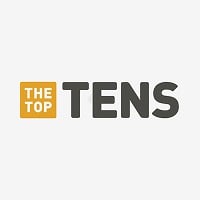 27 John Kerwin
28
Guillermo Rodriguez
GOAT sideshow to KImmel
He's so funny love him hahah
29 Andy Cohen
30
Jack Paar
When he was a host, he was the biggest name on television. He was by far the most unpredictable and always the best at telling a captivating story. - DullGrey
31
Michael McIntyre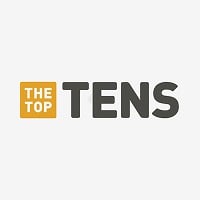 Michael Hazen James McIntyre is an English comedian, actor and presenter. In 2012, he was reported to be the highest-grossing comedian in the world.
BAdd New Item