Top 10 Best British Writers
The Top Ten
1
J. K. Rowling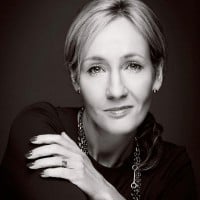 Joanne Rowling, CH, OBE, FRSL, FRCPE, writing under the pen names J. K. Rowling and Robert Galbraith, is a British novelist, philanthropist, film and television producer and screenwriter best known for writing the Harry Potter fantasy series.
She is by far the best author ever, I don't think anyone could have come up with such a world with so much detail about it ( I'm talking about harry potter), and ever since I've read the harry potter books I can't find another book series that amuses me as much as harry potter did.I love J.K.Rowling and I wish to meet her someday
She is one of the greatest writers of our century. She has made me a naughty girl into a book lover. Also her book holds a very special place in the hearts of those who have read them.
She made harry potter. She's awesome
2
Jane Austen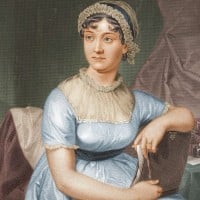 Jane Austen was an English novelist known principally for her five major novels which interpret, critique and comment upon the life of the British landed gentry at the end of the 18th century.
3
Charles Dickens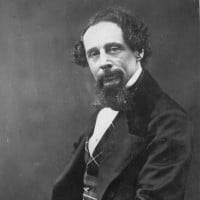 Charles John Huffam Dickens (7 February 1812 – 9 June 1870) was an English writer and social critic. He created some of the world's best-known fictional characters and is regarded by many as the greatest novelist of the Victorian era. ...read more.
4
Agatha Christie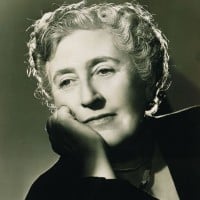 Dame Agatha Mary Clarissa Christie, Lady Mallowan, was an English crime novelist, short story writer and playwright. She is the best-selling novelist ever. She also made the longest play ever. She is remembered for making multiple mystery books including; And Then There Were None, Murder on the Orient Express, A.B.C. Murders, and The Murder of Roger Ackroyd.
Agatha Christie, in my eyes, is the Mother of Crime fiction. Her Poirot series especially is superb. Her books are only outsold by the bible. I love how her books are timeless, and there's often a romantic aura surrounding them which could really only come from that particular era.
Nice list.
5
J. R. R. Tolkien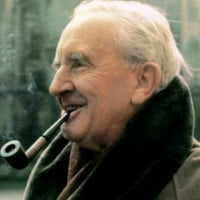 John Ronald Reuel Tolkien (3 January 1892 – 2 September 1973), known by his pen name J. R. R. Tolkien, was an English writer, poet, philologist, and university professor who is best known as the author of the classic high-fantasy works The Hobbit, The Lord of the Rings, and The Silmarillion.
Why the heck is he so low? Number 1 suits better. Rowlings books promote witchcraft and Harry potter should be burned! It is a disgrace to UK books! Rowling totally 100% percent should not be their! It should be J.R.R. Tolkien up there! Only idiots read Harry potter an like it. Those who read LOTR chooses the right books. LOTR is Supreme and should be the best book ever in all of the history of the universe! And who is this Jane Austin Lady? Anyways, there is no reason he should be low. Just because he died in 1973 doesn't mean you get to disgrave him. His literature and books are supreme, superb, superior, and the most awesome book series ever. It consists of great characters, settings, names, things, etc. His Books are Best Of the Best! The Hobbit and Lord of the Rings are the greatest books (other than the holy bible) ever written! He is the Father of Fantasy. Who doesn't like him? TOLKIEN ABOVE ROWLING!
This is the man who invented the fantasy genre! Without the Hobbit and Lord of the Rings, we wouldn't have gotten a genre that has inspired many others to write such fantastic works, including JK Rowling.
I thought I could vote for more than one. If t'is only one vote I dust have then Shakespeare is my lad.
Best of the best
6
Arthur Conan Doyle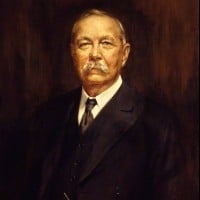 7
C.S. Lewis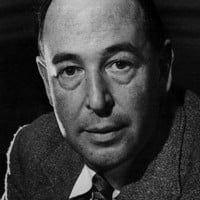 Clive Staples Lewis (29 November 1898 – 22 November 1963) was a British novelist, poet, academic, medievalist, literary critic, essayist, lay theologian, broadcaster, lecturer, and Christian apologist. ...read more.
8
William Shakespeare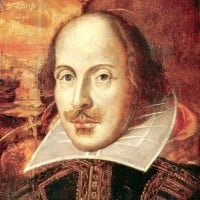 William Shakespeare was an English poet, playwright, and actor, widely regarded as the greatest writer in the English language and the world's pre-eminent dramatist.
If I read the list as Non English, I'm surprised to find Tolkien, Rowling and Christie in the top list. But Shakespeare ranked 9, Oscar Wilde ranked 11, G. Orwell 12. You have some sense of humor.
William Shakespeare is the crux and the pinnacle of modern English literature. He should rank 1st.
How, in the name of all that is holy, anyone so obtuse to not rank Shakespeare 1st?
9
H. G. Wells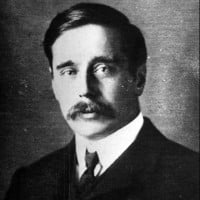 Herbert George Wells - known as H. G. Wells - was a prolific English writer in many genres, including the novel, history, politics, and social commentary, and textbooks and rules for war games. He was most famous for his works of science fiction (War of the Worlds, The Time Machine, First Men on the ...read more.
10
Robert Louis Stevenson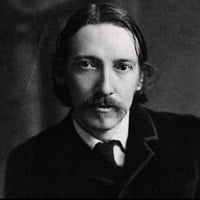 Robert Louis Balfour Stevenson (13 November 1850 – 3 December 1894) was a Scottish novelist, poet, essayist, and travel writer. His most famous works are Treasure Island, Kidnapped, Strange Case of Dr Jekyll and Mr Hyde and A Child's Garden of Verses. ...read more.
The Contenders
11
Virginia Woolf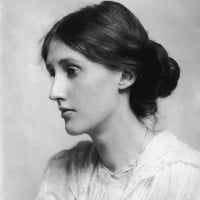 Adeline Virginia Woolf, born Stephen (25 January 1882 – 28 March 1941), known professionally as Virginia Woolf, was an English writer and one of the foremost modernists of the 20th century.
12
Mary Shelley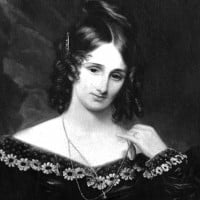 Mary Wollstonecraft Shelley, née Godwin (30 August 1797 – 1 February 1851) was an English novelist, short story writer, dramatist, essayist, biographer, and travel writer, best known for her Gothic novel Frankenstein: or, The Modern Prometheus (1818). She also edited and promoted the works of her husband, the Romantic poet and philosopher Percy Bysshe Shelley. Her father was the political philosopher William Godwin, and her mother was the philosopher and feminist Mary Wollstonecraft.
There will never be a greater sociological and philosophical novel about a created and a natural human monster than "Frankenstein." n.g. young (San Marcos, CA)
13
Roald Dahl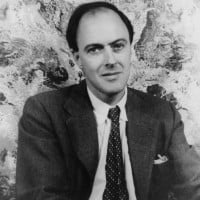 Roald Dahl (13 September 1916 – 23 November 1990) was a British novelist, short story writer, poet, screenwriter, and fighter pilot. His books have sold more than 250 million copies worldwide.
Charlie and the Chocolate Factory, Matilda, James and the Giant Peach, Fantastic Mr. Fox; Roald Dahl is the man who made me fall in love with many amazing tales and gave off some of the greatest life lessons.
14
Lewis Carroll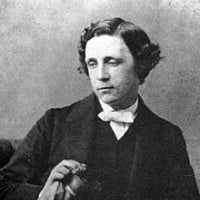 Charles Lutwidge Dodgson, better known by his pen name Lewis Carroll, was an English writer, mathematician, logician, Anglican deacon, and photographer.
15
Sisters Bronte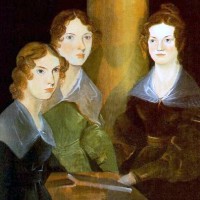 16
George Orwell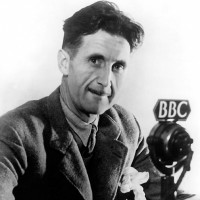 Eric Arthur Blair (25 June 1903 – 21 January 1950), who used the pen name George Orwell, was an English novelist, essayist, journalist and critic. His work is marked by lucid prose, awareness of social injustice, opposition to totalitarianism, and outspoken support of democratic socialism.
He foretold the future as few others in history were able...
Agreed. He did foretell the future.
17
Rudyard Kipling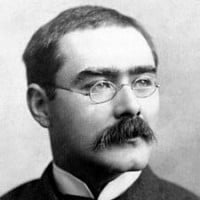 Joseph Rudyard Kipling (December 30, 1865 – January 16, 1936) was an English journalist, short-story writer, poet, and novelist. He was born in India, which inspired much of his work. ...read more.
18
Oscar Wilde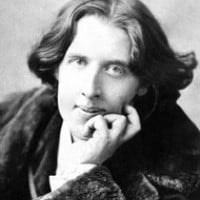 Oscar Fingal O'Flahertie Wills Wilde (16 October 1854 – 30 November 1900) was an Irish playwright, novelist, essayist, and poet. After writing in different forms throughout the 1880s, he became one of London's most popular playwrights in the early 1890s. He is remembered for his epigrams, his novel The Picture of Dorian Gray, his plays, as well as the circumstances of his imprisonment and early death.
One of, if not the greatest wit in the more than the thousand year history of the English language.
19
Geoffrey Chaucer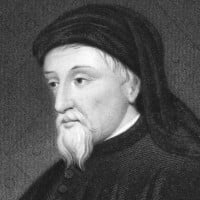 Geoffrey Chaucer (c. 1343 – 25 October 1400), known as the Father of English literature, is widely considered the greatest English poet of the Middle Ages and was the first poet to be buried in Poets' Corner of Westminster Abbey.
20
E.M. Forster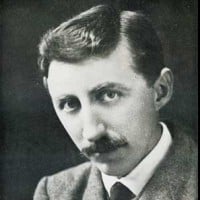 Read his books and also his "Aspects of the Novel." n.g. young (San Marcos, CA)
21 Beatrix Potter
22
Charlotte Bronte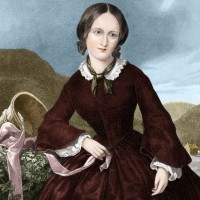 Charlotte Brontë (21 April 1816 – 31 March 1855) was an English novelist and poet, the eldest of the three Brontë sisters who survived into adulthood and whose novels have become classics of English literature. She first published her works (including her best known novel, Jane Eyre) under the pen ...read more.
23 George MacDonald
24
Daphne du Maurier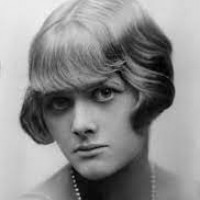 25
G.K. Chesterton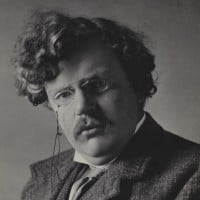 PSearch List