Best Metal Albums of the 21st Century
The Top Ten
1
Toxicity - System of a Down
So much better than worship music or death magnetic, true creativity, while metallica and anthrax just follow the steps of a recipe...
The best, this album has no bad songs, along with other System of a Down songs not in this album
2
Ghost Reveries - Opeth
Horrible list, this is clearly the best of the rest by a ten thousand million miles.
3
Endgame - Megadeth
4
Worship Music - Anthrax
This is quite possibly the best Anthrax Album. Just because it was made in 2012 does not mean it can't be there best album, and who said that Thrash was dead? Anthrax rules, and as well as this being their best album, it produced maybe their best song, 'In The End', if you haven't heard it, do yourself a favour and look it up
5
Iowa - Slipknot
The best, heaviest, most amazing metal album of all time.
6
At the Edge of Time - Blind Guardian
7
Waking the Fallen - Avenged Sevenfold
While I like their self titled album, I think it at least needs to swap places with waking the fallen as the avenged sevenfold representive in the top 5 of this list. It's more artistic, appeals to screamo fans as well as hard rock fans, and each song is a little longer than average making it a collection of larger, more complex songs. Ideally 1st, but at least top 5 in my opinion
8
Annihilation of the Wicked - Nile
9
Death Magnetic - Metallica
Please don't crucify me for this, but Death Magnetic is one of the best Thrash albums I have ever heard. It took Metallica back to its roots, and produced some amazing songs, such as 'The Day That Never Comes', 'All Nightmare Long' and 'Cyanide', plus a host of other great songs. Including the only instrumental I know that can stand toe to toe with 'Orion', 'Suicide and Redemption', really, really good album.
I really don't know why so many people hate on this album. They think that Metallica sold out with this album but that doesn't even make sense. Albums are offered to sell out in their early years when they need money, not when they're millionaiers. They tried something new while still giving it that Metallica feeling and it came out just great.
This is where Metallica came back.
10
Sacrament - Lamb of God
The Contenders
11
Akróasis - Obscura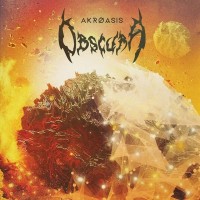 12
Prophecy - Soulfly
13
God Hates Us All - Slayer
14
Horror Show - Iced Earth
15
Blackbird - Alter Bridge
This song is so incredible, and even if it maybe doesn't fit with some of the other metal albums in this list, it is amazing all the same! Alter Bridge is such an amazing band, possibly the best of the 21st century, and this is arguably their best album.
Mark Tremonti's solo at the end of the song is wonderful!
16
The Poison - Bullet for My Valentine
This is a fantastic album, such great heavy songs. And contains the best modern day metal song 'Tears Don't Fall'.
17
Agony - Fleshgod Apocalypse
18
Dark Ages - Soulfly
19
Pandemonium - Cavalera Conspiracy
20
Minutes to Midnight - Linkin Park
This album is amazing, the best Linkin Park Album there is. Every song on it is incredible, and even though it may look like a bit of an odd choice, it should be number 1. If you don't think so, or you think that Linkin Park is not true Metal go home listen to 'Given Up' and say that again. From song one to song thirteen, it is amazing...there is no bad song on this album.
21
Lateralus - Tool
This should be #1! Tool create songs like no other, with the title track of the album perhaps being one of the most creative and thought-provoking albums in metal music. LATERALUS is a work of art.
22
The Blackening - Machine Head
Seriously? Arguably the greatest expression of modern metal (maybe even of metal in general) in all of history is at number 24? Behind Metallica and Anthrax (which, by the way, no offense to those albums or bands - I'm big fans of them)? I'm sorry, but this just isn't practical. You all should listen to this glorious masterpiece and maybe you'll change your minds...
Anthrax at number 1 and Metallica at number 2? Those bands are so overrated. Metallica's music isn't that complex and none of their albums after the Black Album were as good as stuff coming from Opeth or Dream Theater or Machine Head or Tool
23
Avenged Sevenfold - Avenged Sevenfold
This is probably A7X's best album (although City of Evil and Nightmare are breathing down its throat). Such a good Album, no bad songs...I don't really like 'Unbound (the Wild Side)', but everything else is amazing!
24
Shogun - Trivium
25
In Waves - Trivium
This song is maybe the best Trivium Album, although many would say Ascendancy is better, I say In Waves is the best. It is really heavy and powerful, great songs, great album.
PSearch List