Top 10 Musicians You Would Bring Back from the Dead
The Top Ten
1
John Lennon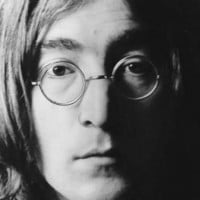 John Winston Ono Lennon, MBE (9 October 1940 - 8 December 1980) was an English singer and songwriter who rose to worldwide fame as a co-founder of the Beatles, the most commercially successful band in the history of popular music. He was assassinated by Mark David Chapman on December 8, 1980 at age 40. Lennon was characterised by the rebellious nature and acerbic wit in his music, writing and drawings, on film, and in interviews. His songwriting partnership with Paul McCartney remains the most successful in history.
John Lennon was the lead singer of the Beatles. The Beatles were the best band of all time. John Lennon,s song Imagine was a gift to the world that helped end the Vietnam War sooner . This Musician,s murder shocked the world tragically and his murderer Mark David Chapman was sentence to 20 years to life imprisonment.Chapman was denied parole for the 11th time in 2020 fearing his victim,s fans would hurt him.
John Lennon's death was the number one tragic death. People were shocked and grieved beyond anything imaginable. He was just coming back to us after a five year hiatus during which he continued his soul searching and raised his younger son. He was an amazing, beautiful, peace loving, flawed and brutally honest and loving musician and a giant among humans. He will be forever missed and is irreplaceable on every level.
No one deserves to get shot, but Lennon? What the fudge happened to Chapman? During the 60s, Lennon (with McCartney's help) used to release 2-3 albums a year and each of them had more than 5 hit songs. After the Beatles break-up, John released many other albums with songs that even hators know are legendary, like Imagine, woman, working class hero and about 2.327.613.076.316 more. So if I could bring someone back to life, it would be 100% obvious that I would choose this legend. R.I.P, Lenny.
The greatest person who ever lived. Totally loved and adored by both his wives and sons and a great influence on his many friends and associates. So love and adore this generous, brilliant, honest, insightful, sharp witted and life altering phenomenal human being. No one compares!
2
Freddie Mercury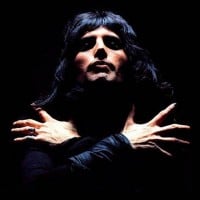 Freddie Mercury (born Farrokh Bulsara, 5th September 1946 - 24th November 1991) was a Zanzibari-born British singer of Indian descent, songwriter and record producer, known as the lead vocalist and songwriter of the British rock band Queen. He also became known for his flamboyant stage persona and four-octave vocal range. Before he became a singer he has been in 3 other bands (Ibex, Sour Milk Sea, and The Hectics). He died on November 24, 1991 from bronchopneumonia as a result from HIV/AIDS
This is in response to the comment I just read about the Queen fan who doesn't listen to much else other than Queen anymore... We must've been separated at birth! You sound just like me! Once I 'discovered' Queen, finally, I really didn't care to listen to anyone else either! After Freddie's amazingly magnificent voice, everyone else is a let-down. Plus, it took me so long to finally find the perfect band that it just doesn't interest me to hear anyone else now. And I'm going to make up for lost time! Plus there's so much to explore. I still cannot get over what a fabulous voice Freddie had. It simply blows me away! Songs I've heard tons of times will suddenly just stun me b/c of their incredible brilliance. So, it's hard to move on from my favorites b/c they still captivate me so much.

So, yes, if I had the chance to bring a musician back, it would definitely be Freddie, the greatest/best singer ever to grace the Earth!

Happy Birthday, dear sweet Freddie!
I wish I could bring Freddie Mercury, my one true love back to life. We need Freddie's help! Today, rock 'n' roll is dying because so many of the past rockers have died or retired! Now there isn't very many rockers left! And all the crappy musicians today such as Justin Bieber, Nicki Minaj, Lil' Wayne, and many others are destroying the world with their crappy music! Dear Freddie Mercury, please help us!
Freddie Mercury was the lead singer of a rock band called Queen. 2 of my favorite songs that Freddie Mercury sang are " We Will Rock You" and "Bohemian Raphsody". He sadly died of AIDS related pneumonia on November 24th,1991 at the age of 45.
If Freddie were still alive, Queen may still be alive and kicking today, instead of a shadow of its former self. After Freddie died, John left the group. Supposedly he became depressed and is still depressed today. Brian and Roger wouldn't have to try and substitute someone for Freddie, because you can't substitute Freddie.
3
Michael Jackson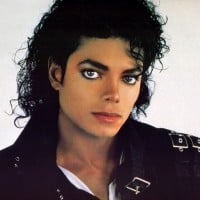 Michael Jackson (Michael Joseph Jackson; August 29, 1958 – June 25, 2009) was an American singer, dancer, and songwriter. He passed away from cardiac arrest caused by a propofol and benzodiazepine overdose on June 25, 2009. He donated (at least) a remarkable 500,000,000 dollars to charity. Michael is also known as The King of Pop (a title given to him by Elizabeth Taylor) or under the initials MJ. Dubbed the King of Pop, he is regarded as one of the most significant cultural figures of the 20th century. ...read more.
Michael jackson was the "King of Pop". This dancer and singer performed many great songs including "Beat It", "Thriller", and "Billie Jean".Michael Jackson,s "Thriller" caused The Phillipino Cebu Provincial Detention and Rehabilitation Center to rose to fame in 2007. The King of Pop,s "Billie Jean" was a duet with Selena Quintanilla-Perez. Michael Jackson tragically died on June 25th, 2009 of respiratory arrest due to drug overdose.
When I was little, about 6 or 7, only a couple days after his tragic death, my parents and my sisters and me were watching a collection of his music videos. I loved his voice, so I asked my mom, "Who is that guy mommy? " And she answered, "That's Michael Jackson sweetie. He's claimed to be one of or the best singer ever born." So I smiled and said, "He's a wonderful singer." Then it came to me, and I asked, "Will I get to meet him? ". My parents stopped and looked at me. My mom smiled and my dad took a sip of his drink and said, "Sorry sweetie. He's dead.". I paused and looked at the screen, and started to sob, not even knowing who he was. My parents asked, "Whats the matter? " And I just flat out screamed, "I MISS Michael JACKSON! " And to this day, that was a little embarrising, but now I know I meant it. He was an outrages man. He was great, spectacular, fantabulous, I could go on. I miss this guy, A LOT.
Michael Jackson is the greatest entertainer that ever lived. He gave us such beautiful music that will be listened to forever. He sang with such passion and love, when you listen to him you could just hear God working trough him. He was also such a loving, beautiful person who really cared about the world and people. It is a shame that he is not here
I was 10 when he died, I didn't really know that much of his music till after he died, mtv and vh1 had all of his videos on, his music was amazing, his videos are a work of art, the would could really use him right now, to tell all of us you are not alone, I am here with you, that is one of my favorite michael jackson songs.
4
Kurt Cobain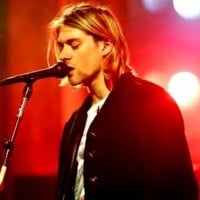 Kurt Cobain was born February 20, 1967, in Aberdeen, Washington. In 1987, he started the grunge band Nirvana, which became one of the most successful bands ever. He was a talented yet troubled grunge performer. Kurt Cobain became a rock legend in the 1990s with his band. He committed suicide at his Seattle home in 1994.
Kurt is an amazing person, who mad genuinely beautiful and poetic music that really speaks to mine and everyones heart and soul, but we don't need to bring him back... there is a reason that he killed himself, and that reason is because there was just simply too much sad in the world, and another one is because people saw him as the spokesperson of that generation, and he did not want that, he just wanted to make music, not to be looked at as a god because of what he played. I promise you all, that I love Kurt, he was the one man that spoke to me through a cloudy time in my life, and his music inspired me to teach myself to play guitar. He inspired all of us to live our lives to the fullest, and that sadness is going to be there sometimes... so why don't we let our hero rest, we all know this poor weary soul needs it...
Kurt was so talented, so amazing. He also had the best bassist (Krist Novoselic) and best drummer (Dave Grohl). Kurt Cobain wrote music that inspired a new generation. He is the voice of so many teenagers still today, and always will be. His vocals and lyrics have a way of connecting to you like no other musician can. He was also a very beautiful man. Kurts eyes looked into your soul almost. Cobain Blue, the color of his eyes. No other person like him. The world truly lost the most amazing thing it had ever seen in 1994.R.I. P Kurt Cobain (1967-Forever)
Kurt Cobain was the lead singer and guitarist of Nirvana. He performed many beloved songs including "Smells Like Teen Spirit" and "Come As You Are". Sadly he killed himself by shooting himself in the head on August 5, 1994 at the age of 27. His death shocked the world.
He was, very much so, a man that not a lot of people understood. Kurt had died young by his own hands, stopping the possibility to experience life as the other artists on this list have in their old age. Though I find it hard to believe that Kurt could 'fit in' in he's later years, I definitely believe he should be brought back to be able to re-live his life, and to hopefully live a full one.
5
Jimi Hendrix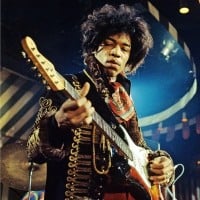 Jimi Hendrix (born November 27, 1942 - September 18, 1970) was an American rock guitarist, singer, and songwriter. Although his mainstream career spanned only four years, he is widely regarded as one of the most influential electric guitarists in the history of popular music, and one of the most celebrated musicians of the 20th century. The Rock and Roll Hall of Fame describes him as "arguably the greatest instrumentalist in the history of rock music". Hendrix is consistently ranked on lists of musicians who died too soon.
A talented white blues guitarist in Tacoma, Washington State once described Jimi Hendrix like this "...he was a COMPOSER...he can take a song and play it and that thing will come out different every time..." It's not about technique, good looks, gimmicks, etc. It's about EMOTION and CONNECTING with the listener. Jimi Hendrix could do that and blur categorization. Jimi would sleep with his guitar, go to the restroom with it, and Jimi even cried when someone threw it off the bus when they thought Jimi stole from them!
Come on this list is crap. Aaliaya, Eazy-E, Kirk Cobain, and freakin' left eye from TLC or whatever they were called in the top 10 that's a disgrace to have real legends like Hendrix, Harrison, SRV, and Marvin Gaye behind people like that.
How isn't Hendrix number one? If he came back, there wouldn't be anymore pop garbage around. Then him and SRV could finally meet if Stevie came back too.
He is a better musician than most people nowadays and he would bring back classic blues and rock!
6
Tupac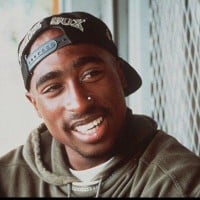 Tupac Amaru Shakur, also known as 2Pac, was an American rapper and actor born on June 16, 1971 in East Harlem, New York. Tupac sold over 75 million records worldwide and has been referred to in multiple major publications such as Rolling Stone as one of the greatest music artists of all time. 2Pac was assassinated on September 1996 at the age of 25. ...read more.
2Pac was a rap legend! Never gets old! Unfortunately he is no longer with us but his legacy lives on. To be honest I would have 2Pac, Biggie, Aaliyah and tons of other legends on this list, rap or not, back on Earth. If that was to happen, mumble rap, crappy pop music, including Justin Bieber, Lil Wayne and Nicki Minaj, shall be no longer, much to the extent that awful music these days would have never existed in the first place, and music (including rap) shall be restored to its glory. 2Pac should be the president of music as he would make music great again.
He was a great artist period, in every field from music, acting, poetry. I would bring him back because I feel that he had so much more to accomplish. He accomplished so much in just 25 years but I feel had so much more to do and say. He wasn't perfect like the most of us and I think he would've evolved and took interest into other areas but would've stayed close to rap. I feel he would've did a lot more for his people and helped them succeed. Man I just miss him do much. The world and hip hop needs him
No way Pac should be anywhere but 1st on this list.

He was such an influential artist who used his popularity to spread a positive message for the next generation, telling them not to do drugs, stay in school, and he also raised social issues in his songs, like the need for support of children by their families and the fact that many people are discriminated against and told because of their colour, race, place of birth, or social status, that they are less important than people of a "higher status" than them.
HE achieved so much in only 5 years on the map, only 25 years old and produced substantial amounts of music if he had another ten years on the scene he wouldn't have just changed rap but the world! He would have been by far the best music artist ever
7
Elvis Presley
Elvis Aaron Presley (January 8, 1935 – August 16, 1977) was an American singer and actor. Dubbed the "King of Rock and Roll", he is regarded as one of the most significant cultural icons of the 20th century. His energized interpretations of songs and sexually provocative performance style, combined with a singularly potent mix of influences across color lines during a transformative era in race relations, led him to both great success and initial controversy. ...read more.
It would be wonderful to have such an amazing artist with us again, a dream come true. God bless you, Elvis, the greatest entertainer who ever walked the planet. I am so glad that I lived in his lifetime, the darling man.
Most of you must be too young to realize what he brought to the table for all of rock and roll. Truly talented and a great showman.
The man invented rocking out a cover song. Not to mention he had quite a few amazing originals.
If we could bring him back from the age he died, he would still be the greatest artist ever.
8
Cliff Burton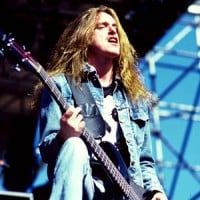 Clifford Lee "Cliff" Burton (February 10th 1962 - September 27th 1986) was an American musician, best known as the second bass guitarist for the American thrash metal band Metallica, recording three studio albums. He died after the driver of the bands tour bus lost control on a patch of black ice and crashed at the town Dörarp in Sweden whilst promoting Metallica's third album "Master of Puppets" Cliff fell out through a window during the chaos and when the bus rolled over the last time it crushed him.
For Cliff The Bell Tolls. Gave us hellaciously good music and was flung out of a bus window for doing so. That fateful night in September changed Metallica forever.
Only reason I didn't vote cliff is that with him alive, In my Darkest Hour, To Live is to Die, and other songs like that wouldn't exist. Still, RIP Cliff.
Maybe he'd keep Metallica in the metal arena. In Metallica's darkest hour, you would keep them from becoming a rock band.
How can't you bring back cliff?! He was the greatest bass guitarist of all time! Leaving him would be like leaving Neil peart
9
Whitney Houston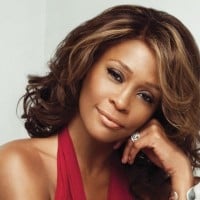 Whitney Elizabeth Houston (August 9, 1963 – February 11, 2012) was an American singer, actress, producer, and model. In 2009, Guinness World Records cited her as the most awarded female act of all time. Houston is one of pop music's best-selling music artists of all-time, with an estimated 170–200 million records sold worldwide. She released seven studio albums and three movie soundtrack albums, all of which have diamond, multi-platinum, platinum or gold certification.
Whitney deserves to be at least number 3!
She was amazing singer
We'll always love you!
I love you whitney
10
George Harrison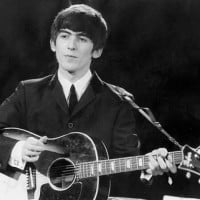 George Harrison (1943 - 2001) was an English guitarist, singer, songwriter, and music and film producer who achieved international fame as the lead guitarist of the Beatles.
A great musician, a great friend to those who knew him, founder of the Traveling Wilburys, and a man we lost far too soon.
Knew him personally and a too kind and gentle soul to leave us so soon.
He deserves more recognition. He wrote some of the best songs for the band
Didn't get enough credit. Died way too early.
The Contenders
11
Dimebag Darrell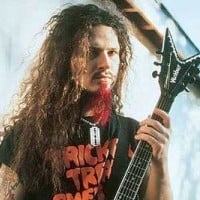 Darrell Lance Abbott, also known as Diamond Darrell and Dimebag Darrell, was an American guitarist and songwriter best known as a founding member of two bands, Pantera and Damageplan, alongside his brother, Vinnie Paul. Abbott died in 2004 after he was shot by a mentally unstable fan.
I literally came to this list just to see if dime was on it. He's here but lower than I thought. Sadly. I hope dime cliff and bonzo are jamming away as we speak. Rip boys
If he was alive, there would have been a time where Pantera was finally reunited and would be providing us with a good load of awesome albums.

It's a shame that's never happening. RIP Dime :(...
Why is there a child molester at #3 (MJ) and KingDime is #7? This man has the most skill and by far the best music of the list. Number ONE!
More to offer than anyone on this list.
12
Chester Bennington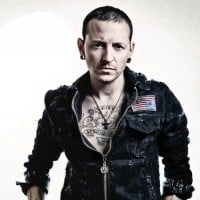 Chester Charles Bennington (March 20th, 1976 - July 20th, 2017) was an American musician, singer, songwriter and actor, best known for being the lead singer of Linkin Park. Before he was known for Linkin Park, Bennington was the lead singer of post-grunge act Grey Daze who was heavily inspired by Stone Temple Pilots they released two albums with Chester before his death. Wake Me and No Sun Today, a third album called Amends would be released in 2020 consisting of voice samples from Bennington. After Grey Daze dissolved, Bennington would join Linkin Parkin in 1999 formerly called Hybrid Theory, replacing former vocalist Mark Wakefield, who would go on to become Taproot's producer. Even with Bennington's ...read more.
If I got a choice to bring anyone back from the dead, not just a musician, but anyone...I'd choose Chester.
He touched so many lives with his music, he gave people hope again. He had a family and kids who miss him and would love it if he came back. He was one of the kindest people ever, I would have done almost anything to see him in person while he was still alive.
I would bring back Chester...I don't even care if I never got to meet him, it would be worth it, he didn't deserve the crap that happened in his life that made him end his life. He deserved to have a happy and good life, I would do almost anything to bring him back. I wish I could trade my life for his and die so he could come back to life. Yes I'm completely serious. RIP my idol, we miss you Chester.
Chester's death was tragic and shook me deeply. I was touched by his music the minute I bought Hybrid Theory and I remained a huge fan until his passing. I still cannot believe he's gone. I will continue to listen to him as a tribute to the emotion he poured into his music.
He was a very kind, talented individual. I really miss him and his voice, he died too soon. Rest in Peace Chester.
I've never been even slightly affected by the death of any famous person until Chester's.
13
Karen Carpenter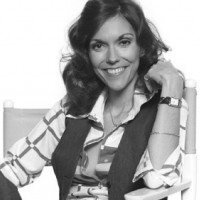 Karen Anne Carpenter was an American singer and drummer. She and her brother, Richard Carpenter, formed the 1970s duo Carpenters.
All around beautiful. her voice; her personality; her appearance. if I could bring her back from the dead, she'd remain one of the best selling singers to this day because she was that talented and beautiful
I could only imagine what else she would have sung or created. There is no other alto that can match her style and clarity!
Beautiful woman. Beautiful voice. I wish someone could have found a way to help her.
Karen needs to be higher on this list...
14
David Bowie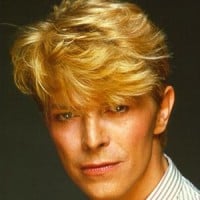 David Robert Jones, known professionally as David Bowie (January 8, 1947 - January 10, 2016) was an English singer born in London, the son of a fundraiser and a waitress. He is credited for his experimental and creative musical discography which has won praise and accolades for many critics and fans. ...read more.
It still kills me that he was taken away from us January 10, 2016. He was a very unique and very iconic musician and loved by many. He even made a great actor. I loved him as Jareth the Goblin King in Jim Henson's Labyrinth. His wardrobe in his day was odd but at the same time, unique. David Bowie really was amazing. R.I.P. David Bowie. You really were an amazing musician.
David was more than music... He was creativity at its finest. Never one to shy away from originality for originality's sake. He was Visual, Visceral, Graphic and "Out There" when the world was stuck in the state of "The Formula" of success. His music was what shaped the stars of the world from Debbie Harry and Madonna, the Clash to the Trews and Nine Inch Nails. The creativity never stopped. Each album was entirely different. And always one to point out what he liked and hated in his own work. ( Tonight was not one he liked well, he claimed he was under so much pressure he put it out. He said in an interview that he didn't feel it was allowed to flow or develop in his usual process Which was a great experience because he really went back to being himself not what the sales or labels wanted.) These days there are so many acts that rely on a labels idea of what they are and not what they really are. His sound was unique and his voice was both haunting and warm all at once. He basically ...more
Definitely want Bowie back. He was so musically active til the end. Gives me chills to think about what he would've created if he had more time with us.
Did more with music than any other artist. There wasn't a style that he couldn't put his own thing on.
15
Prince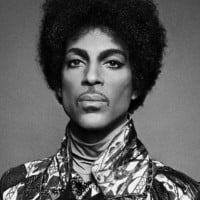 Prince Rogers Nelson (June 7, 1958 - April 21st, 2016) was an American musician, best known for being one of the most popular and influential artists from the 80s, with songs such as "Purple Rain", "Little Red Corvette", "1999", and "When Doves Cry" .
I wish I discovered your music when you where alive. You're amazing and thank you for giving my parents lots of great music to dance to. RIP
Prince was loved by everyone. Was a great artist in the 80s which in my 45 years was the best time in music.
16
Aaliyah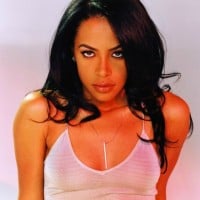 Aaliyah Dana Haughton was born on January 16th 1979 and died August 25th 2001. She was a dancer, an actress and an R&B singer. She was born in Brooklyn, New York, raised in Detroit, Michigan and died at Marsh Harbour, Bahamas. ...read more.
I wish she was still alive. She was an angel and a beauty to all of R&B's womankind. Try Again, yes. Rock the Boat, yes. Romeo Must Die, yes. Talent, yes. Meaning, yes. Please, if I could trade crappy modern pop artists for Aaliyah I would. Aaliyah could have kept R&B how it should be. Diana Ross or Tina Turner or Aretha Franklin (I don't know) brought R&B love songs to life, Aaliyah preserved it, but Nicki Minaj ruined it and preserved a bad role model for women. Had Aaliyah kept alive I would not have written the last sentence I just did. RIP Aaliyah 16/01/1979 - 25/08/2001. Gone but your legacy will live on for many generations to come. Hopefully…
Aaliyah was just entering her prime at the time of her death. She sang like an angel and had great dance moves. What I really love about her is her personality, she was never trashy. Aaliyah carried herself like a lady, she was very mature for her age and she was very sweet. The angels took her too soon, I wasn't even born at the time of her passing. RIP Baby girl, she really should be higher on this list
She was a pioneer, and was on her way to becoming the next janet jackson or pop icon taking over the music world. Music hasn't been the same since she left. Its quality has gone down dramatically.
Aalyah was a trendsetter, an originator, a voice of an angel, so unique, flawless, her moves flowed like water and her artistry is irreplaceable and still remains relevant still till this day.
17
The Notorious B.I.G.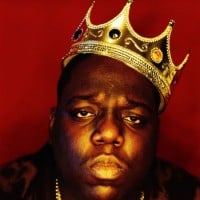 Christopher George Latore Wallace, born May 21, 1972, better known by his stage name The Notorious B.I.G (sometimes Biggie Smalls or just simply Biggie), is an American rapper from Brooklyn, New York. On March 9, 1997, he was murdered in a drive by shooting in Los Angeles, California at the age of only 24. To this day it's unknown who murdered him. ...read more.
He's still really good though I don't care he rivals with Pac.
R.I.P. To the God of the east coast rap game.
He put east coast rappers on the map!
Had so much more to give us...
18
Bob Marley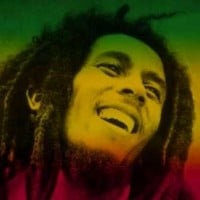 Robert Nesta "Bob" Marley was a Jamaican reggae singer, songwriter, musician, and guitarist who achieved international fame and acclaim.
He was a great singer who made some of the best music ever and he needs to be at least top 10 on this list. His quotes were amazing and deep. He was the best musician of his time.
Bob Marley was the only REAL artist on this list, he deserves to be at the top.
Brought Reggae to the rest of the world. Great, great musician.
We need his love reunited! #1
19
Jimmy The Rev Sullivan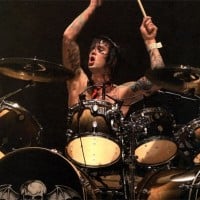 James Owen Sullivan, professionally known by his stage name The Rev, was an American musician, composer and songwriter, best known as the drummer, composer, songwriter, co-lead vocalist and founding member for the American alternative metal/ metalcore band Avenged Sevenfold.
He needs to be higher... Michael Jackson is seriously overrated. Freddie Mercury rightfully deserves his spot, but the Rev does too...
The Rev is amazing and he should not be dead. The Rev, Cliff Burton, and Michael Jackson are who I want back.
He is my favourite drummer ever. I wish we could bring him back, they haven't been the same since he died.
We need the Rev.
20
Jeff Hanneman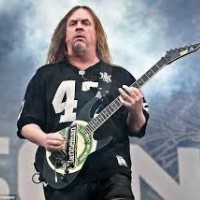 Jeffrey John "Jeff" Hanneman was an American musician, best known as a founding member of the American thrash metal band Slayer.
Nobody played like Jeff. Slayer is in my TOP 5, that is saying Pink Floyd, Prince, Slayer, Mozart, Beethoven!
Should be higher. At least 3rd
21
Marvin Gaye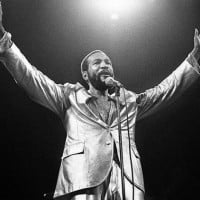 Marvin Gaye (born Marvin Pentz Gay Jr.; April 2, 1939 – April 1, 1984) was an American singer and songwriter. He helped to shape the sound of Motown in the 1960s, first as an in-house session player and later as a solo artist with a string of hits, earning him the nicknames "Prince of Motown" and "Prince of Soul". ...read more.
Seriously? Marvin Gaye should be #1 on this list. The above artists don't even compare to his genius. No one before or after Marvin can even come close to his talent, never will.
22
Jim Morrison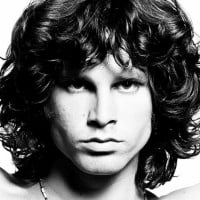 James Douglas "Jim" Morrison was an American singer, songwriter, and poet best remembered as the lead singer of the Doors.
Really! Why isn't Jim in the top 10! Only lasted 5 years and look how much great music and poetry has been written by him! I'm surprise The Doors didn't have more #1 hits.
Come back Jim, we need you! We'll trade in Justin beiber or something.
One of the first "rockstars" and lived it like no one since. Not only a great frontman but great poet, very intelligent. The Doors are of the one most underrated bands ever. Long live the Lizard King
Yes Jim. You were such a kind man when I knew you. You will always be remembered
23
Keith Moon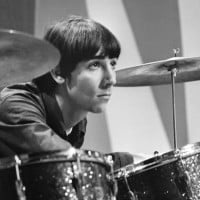 Keith John Moon was an English drummer for the rock band the Who. He was noted for his unique style and his eccentric, often self-destructive behaviour. His drumming continues to be praised by critics and musicians.
Hell yes! We miss you Loon!
King of the who
24
Ronnie James Dio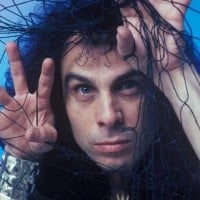 Ronnie James Dio (born Ronald James Padavona; July 10, 1942 – May 16, 2010) was an American heavy metal singer, songwriter and musician. He fronted and/or founded numerous groups including Elf, Rainbow, Black Sabbath, Dio and Heaven & Hell. He is credited with popularizing the "metal horns" hand gesture in metal culture and is known for his medieval themed lyrics. Dio possessed a powerful versatile vocal range capable of singing both hard rock and lighter ballads; according to Rainbow/Deep Purple guitarist Ritchie Blackmore upon hearing him sing, "I felt shivers down my spine." Dio sold over 47 million albums throughout his career. He died from stomach cancer in 2010 at the age of 67.
My dad and I will listen to his music in the car a lot. He brought me closer to my dad, and he helped to bring me (13 yr old girl) into the world of hard rock and heavy metal. It's pretty impressive to get a thirteen year old on the rock side
He had an amazing voice and was one of the best singers that ever lived. I was sad when he died. I would love to bring him back if I could.
What a masterpiece. Definitely deserves the number one spot. So legendary in the world of metal, and more generally, MUSIC.
Dude was a dedicated craftsman. Always gave his best.
25
Janis Joplin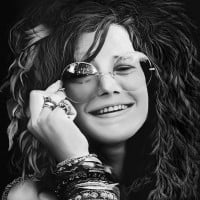 Janis Joplin (1943-1970) was an American singer who rose to fame as the main singer of acid band Big Brother and the Holding Company. She was known for her eccentric hippie style and psychedelic rock music.
Loved her. Soulful and brilliant
PSearch List