Top 10 Best Sitcom Finales
There's nothing sadder then watching some of the most beloved T.V. shows ending, but a lot are so good that they deserve being here...

The Top Ten

1 Friends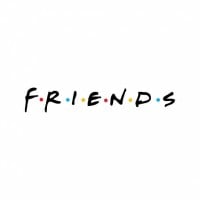 Friends is an American television sitcom, created by David Crane and Marta Kauffman, which originally aired on NBC from September 22, 1994, to May 6, 2004, lasting ten seasons. It now airs on Nick at Nite. ...read more.
I cannot believe how difficult it is the watch the end of Friends, the most outstanding comedy in my opinion. I love the dramatic moments- Ross and Rachel's storyline, Monica and Chandler leaving their apartment and Erica having twins. The best joke would have to be Phoebe's "There's something wrong with the left philange. " A classic way to end this wonderful show.
One of the first episodes of friends I saw was the finale and so even with out knowing much about the characters I still bawled my eyes out, half from laughter and half from sadness. It really is the most amazing show ever.
Why is the friends finale never I'm any too ten lists? It's so moving yet the writers managed to keep in the comedy. They had us fighting for the tissues. Classic
The ending was nice, but I didn't like the fact that Monica and Chadler moved out. However, it was cool that they still had the coffee house.
2
Scrubs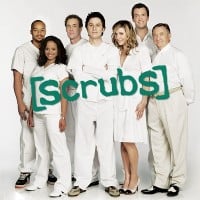 Premiering in 2001, this American medical comedy-drama follows the lives of doctors and nurses working at Sacred Heart Hospital. The series blends medical realities with humor and emotional moments, and has been acclaimed for its writing and performances.
"And who's to say that this isn't what happens? Who's to say that my fantasies won't come true? Just this once..." Amazing ending. I refuse to acknowledge the 9th season/spinoff. Series ends with JD going to another hospital and experiencing everything that showed in the finale.
Was there a better way to end it? , such a good way to look back at it all and then end it.
Classic, first time I'll say it but its quite a shame there doing more seasons cause this finale would of made it so good.
One of the first series I have ever encountered that made me laugh and cry, sometimes both at the same time, while teaching me good morals about life.
This was an amazing finale. I don't think it should be that high, but I have never really been into any of those other shows so I can't decide
3
The Office (US)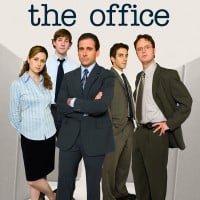 The Office is an American television comedy series that aired on NBC from March 24, 2005 to May 16, 2013.
One of the best, if not THE best, finales of all time. Every time I watch it, I find myself surprised at how much I had forgotten about how good it really is. From Pam selling the Halperts' home, to Erin's reunion with her parents, to Michael Scott's appropriate and appropriately short cameo, to Dwight's firing of Jim and Pam... I could go on. It was fantastic. Correction: It IS fantastic, and will always stand up to its competition. I can't believe it's #10 on this list.
Best ever period
4
How I Met Your Mother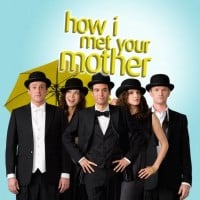 How I Met Your Mother is an American sitcom that originally aired on CBS from September 19, 2005, to March 31, 2014. The series follows the main character, Ted Mosby, and his group of friends in Manhattan.
One of the most controversial finals ever, but I liked it. A lot of people were upset that the mother died or they couldn't have one more season with Ted and the mother together, but the show was about his search for the mother, not his life with her. Sad they already told who the mother was before the final episode and there wasn't a final twist, like Lily wasn't pregnant at the start of season 9 but did have an affair with Ted on the way to the wedding. Why making a secret for eight years and then put her in the main cast so the secret is actually infold one season before the finale? Doesn't change the storyline is amazing, knowing they have written and filmed the final years before actually airing.
At the end of the day, here are the facts:

-Barney and Robin were NOT meant to be together
-Barney found the love of his life in his child Ellie
-The story of how Ted met his wife was still told
-The story was about the journey, not just the Mother
-Ted and Robin weren't originally meant for each other, BUT Ted and Robin were meant for each other once all the finale's events transpired
-Life isn't perfect. Life doesn't go how you plan it. That's one of the biggest lessons in How I Met Your Mother.
"Destiny happens whether you plan it or not"
-Future Ted, "Pilot"
If you think about it, the whole gang ends up exactly where they had to and with the person they had to, is just perfect. Plus, the strange mixture of sadness and happiness you get from those last minutes is amazing, like a rollercoaster wher at some points you are both with your head facing up and facing down. It's simply brilliant
5
Seinfeld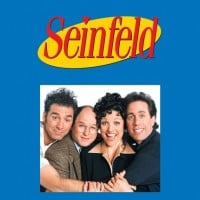 Four single friends -- comic Jerry Seinfeld, bungling George Costanza, frustrated working gal Elaine Benes and eccentric neighbor Cosmo Kramer -- deal with the absurdities of everyday life in New York City.
At first I was abit shocked at the ending, but then I thought it was brilliant, very odd. Most endings are so predictable, seinfeld took a turn and turned it into something a little more better.
A finale about nothing for a show about nothing
6
Newhart
The best and most creative ending to a sitcom ever!
7
Parks and Recreation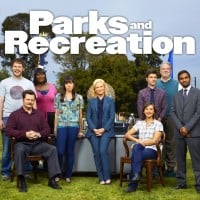 Parks and Recreation, informally known as Parks and Rec, is an American political comedy television sitcom starring Amy Poehler as Leslie Knope, a perky, mid-level bureaucrat in the Parks Department of Pawnee, a fictional town in Indiana.
The way that the episode allows the viewer to glimpse into the futures of the characters' lives, something that is usually left solely to the interpretation of the audience, makes it really stand out to me. It also, however, doesn't explain absolutely everything the characters will go on to do, leaving a tad of mystery still there.
8
Superstore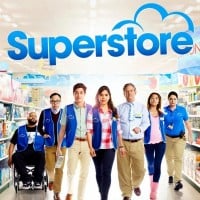 9
Brooklyn Nine-Nine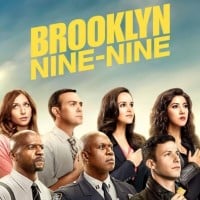 Brooklyn Nine-Nine is an American police television sitcom that premiered on Fox on September 17, 2013. Created by Dan Goor and Michael Schur, the series revolves around Jake Peralta, an immature but talented NYPD detective in Brooklyn's 99th Precinct, who comes into conflict with his new commanding officer, the serious and stern Captain Raymond Holt.
10
MASH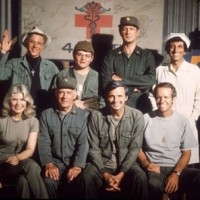 Debuting in 1972, this American television series is based on a 1968 novel by Richard Hooker. Centered on a mobile army surgical hospital during the Korean War, the show blends drama and comedy to explore the lives of military doctors and nurses. The series garnered critical acclaim and became one of the most-watched shows in U.S. television history.
Such a good show and a very touching endding... From hawkeyes breakdown to Charles's chines friends all dieing to the goodbye at the end this should be number 1
Came this close to crying *putting thumb and pointer finger VERY close*. When did W&G end?!?! NO!
The Contenders
11
The Big Bang Theory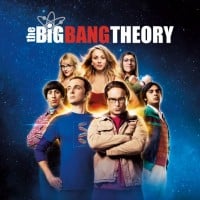 The Big Bang Theory is an American sitcom created by Chuck Lorre and Bill Prady, both of whom serve as executive producers on the series, along with Steven Molaro, and also some wasted guest stars from time to time.
A great, feelgood conclusion to an awesome show. Too bad real life rarely - almost never - works that way.
12
Cheers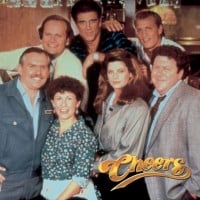 Cheers is an American sitcom that ran for eleven seasons between 1982 and 1993. The show was produced by Charles/Burrows/Charles Productions in association with Paramount Network Television for NBC and created by the team of James Burrows, Glen Charles, and Les Charles.
13
That '70s Show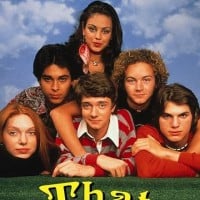 That '70s Show is an American television period sitcom that originally aired on Fox from August 23, 1998, to May 18, 2006. The series focused on the lives of a group of teenage friends living in the fictional suburban town of Point Place, Wisconsin, from May 17, 1976, to December 31, 1979.
14
Frasier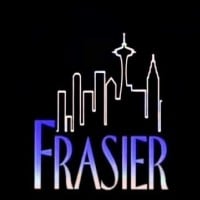 Frasier is an American sitcom that was broadcast on NBC for 11 seasons, premiering on September 16, 1993, and concluding on May 13, 2004. The program was created and produced by David Angell, Peter Casey, and David Lee in association with Grammnet and Paramount Network Television.
The Frasier finale tied everything up beautifully and captured the genuine emotions of a cast who had grown together with their characters in one of the greatest sitcoms of all time. The Tennyson poem as read by Frasier in his final broadcast at KACL still has my eyes leaking when I watch it now. Perfect.
15
Roseanne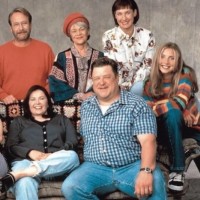 Roseanne is an American television sitcom starring Roseanne Barr and revolving around the fictional Conner family.
16
Everybody Loves Raymond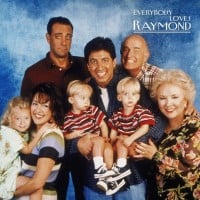 Everybody Loves Raymond is an American sitcom television series created by Philip Rosenthal that aired on CBS from September 13, 1996 to May 16, 2005, with a total of 210 episodes spanning over nine seasons. It was produced by Where's Lunch and Worldwide Pants, in association with HBO Independent Productions. The cast members are Ray Romano, Patricia Heaton, Brad Garrett, Doris Roberts, Peter Boyle, Madylin Sweeten, and Monica Horan. Most episodes of the nine season series were filmed in front of a live studio audience, with few exceptions.
Excellent closure that stayed true to the Pilot and entire series. The writing was genius, and the cast was incredible!.
17
Community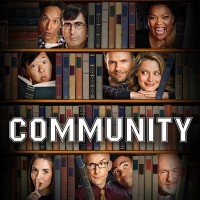 Community is an American television sitcom created by Dan Harmon that aired on NBC and Yahoo! Screen from September 17, 2009 to June 2, 2015. The series follows an ensemble cast of characters played by Joel McHale, Gillian Jacobs, Danny Pudi, Yvette Nicole Brown, Alison Brie, Donald Glover, Ken Jeong, Chevy Chase, and Jim Rash at a community college in the fictional town of Greendale, Colorado.
Most underrated show and finale of all time
18
Two and a Half Men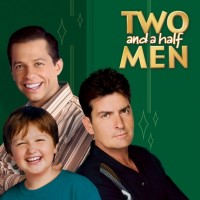 Two and a Half Men is an American television sitcom that began broadcast on CBS on September 22, 2003, and ended on February 19, 2015 after twelve seasons.
19 Blackadder Goes Forth
20 Will & Grace
21
Full House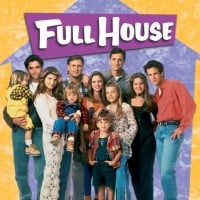 Full House is an American sitcom created by Jeff Franklin for ABC. The show chronicles a widowed father, Danny Tanner, who enlists his best friend and brother-in-law to help raise his three daughters.
22 Mad About You
23
Happy Days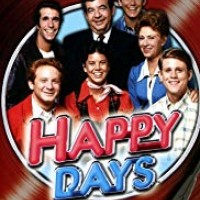 Happy Days is an American television sitcom that aired first-run from January 15, 1974 to September 24, 1984 on ABC, with a total of 255 half-hour episodes.
24
The Office (UK)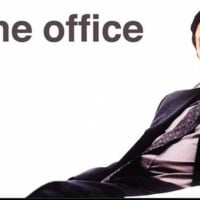 The Office is a British television mockumentary sitcom first broadcast in the UK on BBC Two on 9 July 2001.
25
The Middle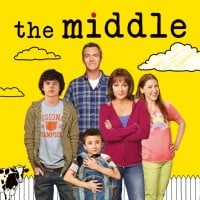 The Middle is an American sitcom about a lower middle class family living in Indiana facing the day-to-day struggles of home life, work, and raising children. The series premiered on September 30, 2009, on the ABC network and concluded on May 22, 2018. The series features Everybody Loves Raymond actress ...read more.
PSearch List