Top 10 Best TV Networks In the Philippines
The Top Ten
1
ABS-CBN-2
This is the certified number 1. Channel In many cities in the Philippines, because of the greatest, award winning talents, you are surely satisfied. You can hear the best songs from ABS-CBN in radios nationwide! From 1Bpesos franchise in shows, highly rated. Trust me, watch ABS-CBN and you are satisfied. Chill from mornings to evenings. Relieve your stress. Because this is not just a cheap, low-budget flop channel, this is high class PHILIPPINE T.V.. Their ratings are top in the Kantar Media Ratings the most trusted. I'm sure you heard about Filipino teens who won numerous international awards, and they are actually a product of this channel! And are also featured in international websites. They are also high-tech. They have trusted news and are very entertaining T.V. SERIES. They have the best hosts, the best loveteams, the best news, the best publishing, the best actors and actresses, and the BEST CHANNEL!
ABS-CBN Channel 2 provides balanced and unbiased news, contrary to what detractors say, since the longest running primetime newscast T.V. Patrol is a proof.

Furthermore, their entertainment shows are world-class which is suitable to Philippine audiences, young and old alike.

They also rely on the scandal free Kantar Media Philippines together with PTV 4, CNN Philippines, Solar Entertainment Corporation and Viva Entertainment which uses a nationwide panel size of 3, 500 urban and rural homes across the Philippines with a nationwide respondent base of 10, 000 individuals that represents 100% of the total Philippine T.V. viewing population.
ABS-CBN has had the widest reach in viewership around the country and around the globe. The most trusted brand for decades. There were a lot of issues being thrown, but none has been proven at all. This network continues to employ tens of thousands of people. News and Current affairs are timely and are mind provoking topics. It's entertainment arm has produced world class productions that are viewed not just by Filipinos globally but of other nationalities as well. I can continue with a list of why this network is number one but I shall leave it here now.
The leading network in the Philippines which doesn't self-proclaim that it is number 1. The company ABS-CBN remains strong and continue to become bigger not only locally through its regional network group likewise worldwide through TFC (The Filipino Channel). It has expanded its market catering not only T.V. programming but also blockbuster movies, mobile, sim, print media, cable channels and specialized cable networks. It produces movies and calibre teleseryes that were also shown in other parts of the world. It boost its viewing signal by offering HD quality and many more. It produces world class talents in singing, dancing and other entertainment. Its artists, news personalities, programs, coverage, public affairs as well as the network itself always won in different award-giving bodies.
2
GMA-7
Strong signal...
trustworthy & credible news in T.V. also the news reporters are ward-winning..
tackle different issues of the society without BIAS..
even though GMA cannot do much great in heavy drama unlike the other networks...but the essense of every story of different drama series were unique/ innovative..
I like the fantasy serye...very remarkable...I guess other channels cannot beat this one.
Many controversial actor/actresses are in the other channels..
Other channels were involved obviously in political intervention...which I don't admire at all
& lastly there were other artists who formerly a gma artists & transfer to other networks and became ingratitude & not looking back on the network that shows their potential... touch down!
They are the most trusted multi awarded word class and comprehensive T.V. network. I can say that no words can describe their hardwork enable everyone that watch their programs forget their problems even in a short period of time. They teaches everyone to dream big and not just to dream but to be disciplined individual. I admit that sometimes their dramas are boring but I assure you that they are not bias as what their news propaganda says " serbisyong totoo". BEST STATION EVER
Ok Gma7 is one of the leading station here in the Philippines. Gma7 also has world class talents (specially Asia'S song bird REGINE Velasquez, Asia's prime-time queen Marian Rivera Dantes, and many more. GMA 7 has several awards gathered around the world including prestigious awards such as PEA BODY AND READERS DIGEST Asia yet Gma 7 also upgraded to GMA-27 DIGITAL and GMA-7.1 HD than the other networks don't have E.G. abs cbn (which is not credible and also number one rival of GMA 7. Interms of media and arts Gma 7 has a lot of advantages that can also compete to those T.V. networks around the world because of it's best talents, writers, and also their journalists whose the one who gathered those awards such as JESSICA SOHO and other GMA journalists.
ABS-CBN has low ratings.
Both of them are good.
The past is great.
But romance took over the country.
Even the romantic movies are...well...not
suitable for me.
I like the movies in the past.
But some movies in cgi are very painful to watch.
But some colorful well-drawn special effects are completely great.
For now.
Both networks together should be number 1
3
TV5
Well this is number 1 because it shares true news and their news is not late and raffy tulfo his a great man he has helped many people abscbn is boycotted because of its lies.
I like amazing race
It have a good shows
Yes indeed just because of Raffy Tulfo for me, if he is not there I wont vote T.V. 5
4
Studio23
Reliable trust worthy beautiful T.V...
The best sports channel
I like this channel..
Nothing to say
5
NET-25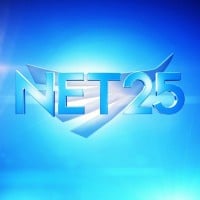 WE ARE ONE WITH 25!

Thanks for giving us RELIABLE NEWS and for unfolding the True words of God. Explained very well and most importantly Bible based. In a way of not explaining it with false meaning and all of the questions were answered though the Bible itself and not by our own understanding.
Net 25 delivers quality programs that promotes spirituality and good conducts.
It gives truthful information locally and globally.
It practices fair and unbiased reporting.
World class in delivering different stories and trending news in and out the country..
NET 25 provides a balance programs. They are the best.
6
GMA News TV
GMA news T.V., the no. 1 news channel in the Philippines who beats the enemy channel which is the aksyontv and anc or abscbn news channel. Best documentaries..
The Philippines news Authority... The Philippines no. 1 news channel... Gma news T.V.
We have a more information on this channel and best influences to other
I love the network
7 LifeStyle TV
8
UNTV-37
This could be the number 1 T.V. station because it helps the moral, physical, and spiritual values of every individual not only in the Philippines but also in the other countries.
The most informative station that taught fairness in the field of television and above all studying the teachings of the word god of truth, to god be the glory.
T.V. station where public service with or without recognition was done by heart. UNTV is not for business but of true public service
A genuine public service channel informative ,educational and also have spiritual growth in all aspects of life Untv example a genuine in helping channel more power
9 ZOE TV
10 NBN-4
The Contenders
11 IBC-13
12 Solar Sports
13
ABS-CBN
Love abs cbn forever!
Abs cbn the best all...
The best network
More fun here
14
Cinema One
We always watch movies in
Cinema One!
15 AksyonTV
16
INCTv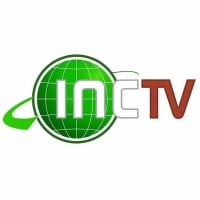 Good news from bible
17 Jakol TV
18 RPN
19 Sunshine TV
20 PTV 4
21 PBS
22 Arirang
23 CLTV36
24 ANC
25
UAE
Very good, informal on the news of the today. More please!
PSearch List