Top Ten Hardest Animals to Draw
The Top Ten
1
Shark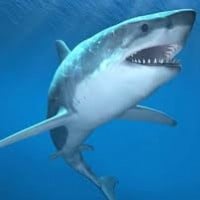 Sharks are a group of elasmobranch fish characterized by a cartilaginous skeleton, five to seven gill slits on the sides of the head, and pectoral fins that are not fused to the head. Modern sharks are classified within the clade Selachimorpha (or Selachii) and are the sister group to the rays. However, the term "shark" has also been (incorrectly) used to refer to extinct members of the subclass Elasmobranchii, which are technically outside the Selachimorpha clade. Notable examples of improper classification include Cladoselache, and various other members of the Chondrichthyes class like the holocephalid eugenedontidans.
Sharks are really cool
2
Wolf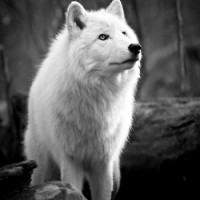 The wolf (Canis lupus), also known as the gray wolf or grey wolf, is a large canine native to Eurasia and North America. More than thirty subspecies of Canis lupus have been recognized, and gray wolves, as popularly understood, comprise wild subspecies. The wolf is the largest extant member of the family Canidae. It is also distinguished from other Canis species by its less pointed ears and muzzle, as well as a shorter torso and a longer tail. The wolf is nonetheless related closely enough to smaller Canis species, such as the coyote and the golden jackal, to produce fertile hybrids with them. The banded fur of a wolf is usually mottled white, brown, gray, and black, although subspecies in the ...read more.
They have a different and complicated body shape which makes them hard to draw. It would be a miracle if I drew a wolf and it looked realistic.
I love wolfs, and drawing, but it's impossible to draw a wolf. I've tried. If you want to be a master artist, this is animal for you.
It's my favorite to draw, but also the hardest.
The tail and hind legs ,just how!?!
3
Elephant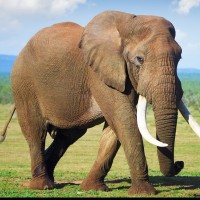 Elephants are the largest existing land animals. Three living species are currently recognised: the African bush elephant, the African forest elephant, and the Asian elephant. They are the only surviving members of the family Elephantidae and the order Proboscidea, extinct relatives include mammoths ...read more.
Due to the amount of wrinkles, they are incredibly difficult especially if you manage to see the skin texture. The shape itself isn't too bad but the finer details are a pain due to how numerous they are.
I wish I could see one
Ears and trunk ?
4
Hippopotamus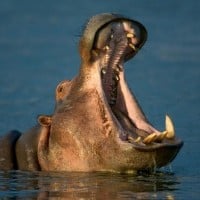 The common hippopotamus, or hippo, is a large, mostly herbivorous mammal in sub-Saharan Africa, and one of only two extant species in the family Hippopotamidae, the other being the pygmy hippopotamus.
5
Giraffe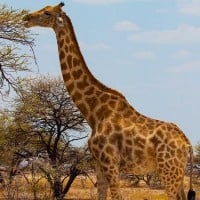 The giraffe is a tall African hoofed mammal belonging to the genus Giraffa. It is the tallest living terrestrial animal and the largest ruminant- hoofed herbivorous- on Earth. Traditionally, giraffes were thought to be one species, Giraffa camelopardalis, with nine subspecies. Most recently, researchers ...read more.
I think it's the hardest because I triad to draw a realistic one and I kept earasing it.
I believe these animal are the hardest because of their structures and patterns
6
Polar Bear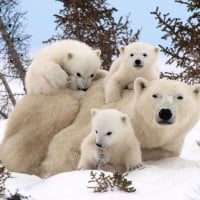 The polar bear is a carnivorous bear whose native range lies largely within the Arctic Circle, encompassing the Arctic Ocean, its surrounding seas and surrounding land masses.
7
Squid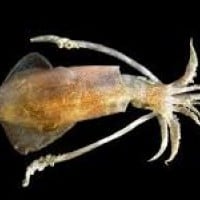 Squid are cephalopods of the order Teuthida, which comprises around 304 species. Like all other cephalopods, squid have a distinct head, bilateral symmetry, a mantle, and arms.
It has so many legs
So many legs ohh
8
Sloth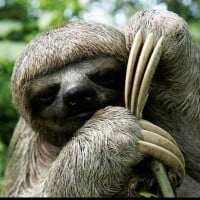 Sloths are mammals classified in the families Megalonychidae and Bradypodidae, including six extant species. Noted for their slowness of movement, they spend most of their lives hanging upside down in the trees of the tropical rainforests of South America and Central America.
I never get a realistic one right!
9
Human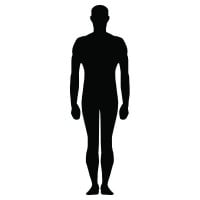 Humans (Homo sapiens) are the most abundant and widespread species of primate, characterized by bipedalism and large, complex brains. This has enabled the development of advanced tools, culture, and language. Humans are highly social and tend to live in complex social structures composed of many cooperating and competing groups, from families and kinship networks to political states. Social interactions between humans have established a wide variety of values, social norms, and rituals, which bolster human society. Curiosity and the human desire to understand and influence the environment and to explain and manipulate phenomena have motivated humanity's development of science, philosophy, mythology, religion, and other fields of study. ...read more.
Aaahhhh why is it so hard to draw like the face the body everything is just so HARD I can draw animals just fine but humans? No way
Oh my why are humans so hard to draw?! I literally see them everyday. I can see my arms in front of me all the time but I still have trouble remembering if the thumb is supposed to go inwards or outwards, to the left or to the right, whenever I'm drawing a hand. And then I have to make poses with my arms. WHY CAN'T I GET ANATOMY RIGHT
I can't draw humans for the life of me, they need to look perfect of EVERYTHING is wrong. I usually draw animals like dogs, cats, wolves and elephants though so maybe it's just me
Okay, I do animals. People are the biggest pain in the world for me.
10
Horse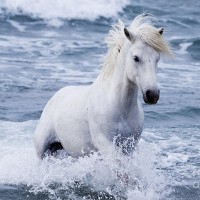 The horse is an odd-toed, hoofed mammal of the taxonomic family Equidae whose sole major subspecies (Equus ferus caballus) is a domesticate, although wild subspecies have survived into the modern period. All subspecies, including the two extant ones, descend from the Pleistocene Equus ferus. The horse has evolved over the past 45 to 55 million years from a small multi-toed creature, Eohippus, into the large, single-toed animal of today. Humans began domesticating horses around 4000 BC, and their domestication is believed to have been widespread by 3000 BC. Horses in the subspecies caballus are domesticated, although some domesticated populations live in the wild as feral horses. These feral ...read more.
No animal is harder to draw well than the horse. Why on Earth are people having a harder time drawing sharks? Sharks are trivial. Getting the proportions on a horse just right is just incredibly difficult.
Horses are the hardest to draw; they have different portions and body size. You also have to shape it's legs and hind legs... but the product is great!
They're too muscular. If they were like me with no muscles at all we'd be fine. But honestly those things are RIPPED.
The face is easy- but the whole body is very hard for shading with shiny fur and muscular abs.
The Contenders
11
Lynx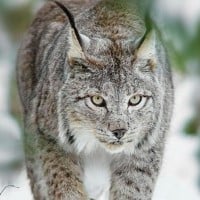 A lynx is any of the four species (the Canada lynx, Iberian lynx, Eurasian lynx, or bobcat) within the medium-sized wild cat genus Lynx. The name lynx originated in Middle English via Latin from the Greek word λύγξ, derived from the Indo-European root leuk- ('light, brightness') in reference to ...read more.
12
Peacock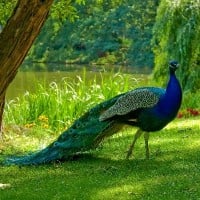 The peafowl include two Asiatic bird species (the blue or Indian peafowl originally of India and Sri Lanka and the green peafowl of Myanmar, Indochina, and Java) and one African species (the Congo peafowl native only to the Congo Basin) of bird in the genera Pavo and Afropavo of the Phasianidae family, ...read more.
This is actually a fun difficult animal to do because of the colors. Still a pain though.
That tail! That is so hard! How am I supposed to get all those details done?
With those dazziling feathers, it makes really hard to get all the details.
13
Monkey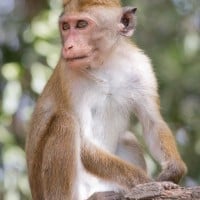 Monkeys are haplorhine primates, a paraphyletic group generally possessing tails and consisting of approximately 260 known living species.
Horses are super easy to draw, personally I draw them all the time and probably the easiest and least difficult thing I can draw!
Being similar to a human still makes it hard.
14
Nyctosaurus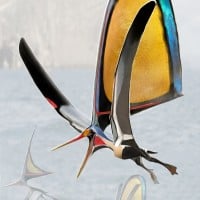 Nyctosaurus is a genus of pterodactyloid pterosaur, the remains of which have been found in the Niobrara Formation of the mid-western United States, which, during the late Cretaceous Period, was covered in an extensive shallow sea.
I think these animals are hard to draw trust me!
15
Dog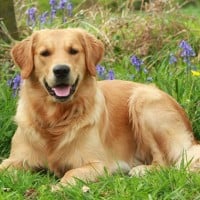 The dog or domestic dog (Canis familiaris or Canis lupus familiaris) is a domesticated descendant of the wolf, and is characterized by an upturning tail. The dog is derived from an ancient, extinct wolf, and the modern wolf is the dog's nearest living relative. The dog was the first species to be domesticated, by hunter–gatherers over 15,000 years ago, before the development of agriculture. Due to their long association with humans, dogs have expanded to a large number of domestic individuals and gained the ability to thrive on a starch-rich diet that would be inadequate for other canids. ...read more.
I love dogs but there's just so many different types and I can never get the sizing right for any of them.
*Mind goes blank.
I love dogs like I'm addicted and I find them easy to draw the hardest part is there size
16
Phoenix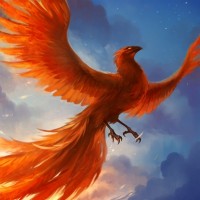 17
Chimpanzee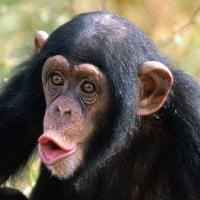 Chimpanzees are primates of the genus Pan which consists of the common chimpanzee and the bonobo. They are a part of the tribe Hominini, which also includes humans, and the family Hominidae where all great apes are included. Like their closest living relatives the modern humans, chimpanzees are social ...read more.
You can draw these easier but it is worthy for top 3.
18
Lizard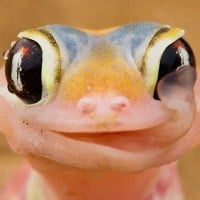 Lizards are a widespread group of squamate reptiles, with over 7,000 species, ranging across all continents except Antarctica, as well as most oceanic island chains. The group is paraphyletic as it excludes the snakes and Amphisbaenia; some lizards are more closely related to these two excluded groups than they are to other lizards. Lizards range in size from chameleons and geckos a few centimeters long to the 3 meter long Komodo dragon. ...read more.
I don't think that I have ever actually tried to draw a gecko but when I tried to draw a lizard it didn't...turn out that well
Lizard is hard to draw
19
Tiger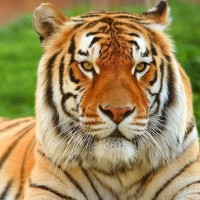 The tiger (Panthera tigris) is the largest living cat species and a member of the genus Panthera. It is most recognisable for its dark vertical stripes on orange fur with a white underside. An apex predator, it primarily preys on ungulates such as deer and wild boar. It is territorial and generally ...read more.
Just like cats
20
Lion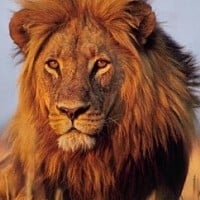 The lion (Panthera leo) is a large cat of the genus Panthera native to Africa and India. It has a muscular, broad-chested body, short, rounded head, round ears, and a hairy tuft at the end of its tail. It is sexually dimorphic; adult male lions are larger than females and have a prominent mane. It is ...read more.
21
Cheetah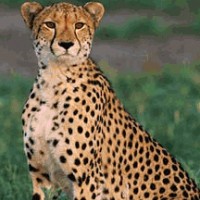 The cheetah (Acinonyx jubatus) is a large cat and native to Africa and central Iran. It is the fastest land animal, estimated to be capable of running at 80 to 128 km/h (50 to 80 mph) with the fastest reliably recorded speeds being 93 and 98 km/h (58 and 61 mph), and as such has several adaptations ...read more.
22
Unicorn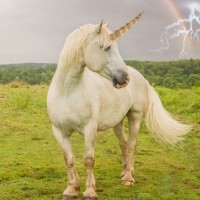 The unicorn is a legendary creature that has been described since antiquity as a pure-white horse-like beast with a large, pointed, spiraling horn projecting from its forehead
The horn and a fluffy tail makes it harder than a normal horse.
It's a horse with a horn. Is there much else to explain?
23
Scorpions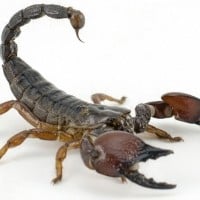 24
Narwhal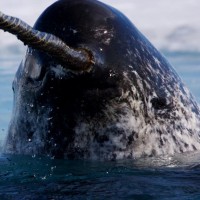 Its probably because of its magical horn

As you say their the unicorn of the sea
25
Spinosaurus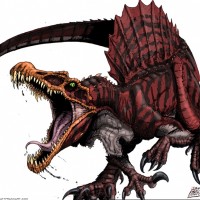 Spinosaurus is a genus of theropod dinosaur that lived in what now is North Africa, during the lower Albian to lower Cenomanian stages of the Cretaceous period, about 112 to 97 million years ago.
Don't see them a lot and their backs shaped with arches are hard along with all their scales.
PSearch List