Best Eurovision Winners
Alexandr
The Top Ten
1
ABBA - Waterloo
Everything you need in a song
ABBA was the most notable winning Eurovision artist whose career was directly launched into the spotlight following their win. They went on to become one of the most successful bands of all time.
ABBA is definitely a great band. They deserve to have won Eurovision, in fact I would be surprised if they didn't. They had a lot of great songs. ABBA are definitely the winners of all time. Even considering the fact that they broke up they were a fantastic group. I am a huge fan of them!
FIRST OF ALL, THANK YOU FOR THIS GREAT LIST! And I don't think that any Eurovision winner have been or will ever be greater than Abba! Their music is so much full of melody! YOU GOT TO LOVE ABBA!
12 Comments
2
Alexander Rybak - Fairytale
So much energy on stage, such a great song, makes use of themes from Norwegian culture. Just amazing.
He was the most charismatic winner ever and far the best of that year. Apart from the fact that Alex deserved to win, he also seems like a very funny and nice guy so I really wanted it for him.
Alexander Rybak is my favourite winner and my huge role model. Also he scored really really high. He is unique and he is the best on the violin and is should be number 1! Also I am a huge fan of him!
The song is one of the highest scoring songs ever, and it was known to be the winner an insanely long time before the voting was done. It has a lot of unique elements, so it stands out in the crowd. The song also does a good job of representing its country, using a traditional Norwegian instrument. This song should be in the top 10.
17 Comments
3
Amar Pelos Dois - Salvador Sobral
WORST winner ever! - SandZ
I get it, it definitely does not meet the normal standard of an Eurovision song. But when you think about it, every historical song in the contest was not as the previous ones.
Simply a masterpiece. And when you realize it would be even better if Eurovision allowed for live instrumentals or some improvisation, you just know it is one of the best songs out there
Portugal waited so long to produce what could arguably be the best winner in the past 20 years. Amazing song, amazing composer, amazing artist.
Masterpiece.
3 Comments
4
Gigliola Cinquetti - Non Ho L'età

Unforgettable song... I'm impressed you didn't placed it in the list. Like in the most of the nicest songs of the eurovision you must listen to the message inside the text, and this one is really beautiful.
5
Lordi - Hard Rock Hallelujah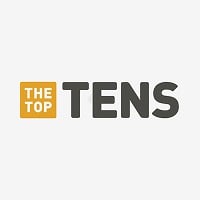 Lordi are a Finnish hard rock/heavy metal band, formed in 1992 by the band's lead singer, songwriter and costume maker, Mr Lordi.
One of my favorite song.
The only eurovision song I enjoyed listening too. Unlike the songs above and below it, it did not rely on silly gimmics to get votes. No, it was just a great all round song. Even now 11 years later, I still appreciate its quality
Something different. Something BETTER! A rock/metal song deserved to win this contest
The fact that Finland choose a band that represents the music of its people, not expecting it to win. What happens? They win. Not to mention it's a fantastic metal song.
5 Comments
6
Ruslana - Wild Dances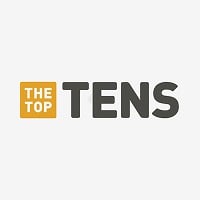 My first Eurovision
The most memorable performance in ESC history - Magnolia
This is the most unique act winning the Eurovision Song Contest. No discussion.
Love it! And by the way, I really think that Lordi (the idiot in the mask) sucks.
5 Comments
7
Euphoria - Loreen
The best ever!
She decide to make her performance with her personality, and not what everyone was expecting from a eurovision performance. She won with her supreme voice and talent that is born in a true performer. Euphoria is song that you can't forget easily with its amazing lines and voicing it's something special that will never go away and is all done to Loreen she gaves us the power and will continue to do so!
She's THE BEST, seriously. Loreen definitely won so many peoples' hearts by just being herself, all natural. And the song - powerful and just amazing.
On a whole other level this one.
28 Comments
8
France Gall - Poupee De Cire, Poupee De Son
One of the best winners, and the first winner that is actually still good today.
Love this, even though I wasn't even born yet
I like this sonh
9
Grethe & Jørgen Ingmann - Dansevise

Greatest Eurovision song. Unique, atmospheric.
Great song from great country
Despite being from 1963, this song just has such a timeless quality to it! The song has a beautiful, haunting melody to accompany its vivid and melancholic lyrics. To top it off, it was performed wonderfully by Grethe and Jorgen. It's a winner that's rather underrated, considering people always talk about Poupée de Cire, Poupée de Son regarding Eurovision in the 60s.
10
Marie N - I Wanna
One of the most unique live perfomances I've ever seen - Irina2932
The Contenders
11 Sandie Shaw - Puppet On A String
12
Sertab Erener - Every Way That I Can
Amazing and great strong female vocal
Nays
One of the best musical voice on the world. Wonderful song and a great interpreter, all the songs are good (because they have won, and there must be something good in them) but I think this is the best of all the list. In the second place I would have place the turkish song, because it is the first of a new category of folk-pop melodies competing in the eurovision
First, the show was amazing. Then, Sertab Erener, the Singer, one of the best musical voice on the world. Plus, the song is good. Totally it deserves the label; ever best song of the eurovision finals...
6 Comments
13
The Olsen Brothers - Fly On The Wings Of Love
- Two elder brothers against the young rest of Europe. And wonderful voice and lyrics.
Wonderful voice and laugh
14
Helena Pararizou - My Number One
The Best Eurovision song Ever! Helena is a great singer with magical voice! :-) You are the one...
Extraordinary song, extraordinary singer...
This song (My number one) was voted fourth in the best songs in Eurovision (2006)!
I love this song! Helena is the great singer!
8 Comments
15
Katrina and the Waves - Love Shine a Light
It has the highest point percentage in the whole history of the competition and this was in 1997 and it is still standing in 2011, most points stood until 2004 and largest margin til 2009!
Clearly best song... ,sung so well, great words and great score! Why have we allowed rubbish entries since! A quality song sung well will do better
One of the greatest performances and songs of the competition. Loved it!
16
Marija Serifovic - Molitva
Superb.
This is the most powerful Eurovision winner ever- most songs you never listen to again, but I'm always playing this, sends tingles down spine every time.
This is the most intense and emotional Eurovision song of all time, Marija gave the most emotional and intense performance ever. Being that emotional and intense song with such a strong rhythm, it's definitely the ONLY EXCELLENT Eurovision song yet and the best of all time... Step aside Abba!
Definitely the best of the 2000s. - AdamDestructorJr.
12 Comments
17
Jamala - 1944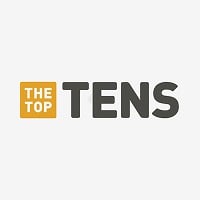 The performance, Jamal's vocals, and the message behind the song were all perfect.
You will not confuse her voice with anyone. I'm so impressed, Jamala's vocal skills and technique can move the mountains. Really deep, beautiful and touching song!
This song is not everyone's cup of tea but I'm glad she won. I wanted to hear something different from Pop and I got it!. Great job!
Love Jamala, her voice is beautiful! Brings tears to my eyes! - SoapSoup
3 Comments
18
Heroes - Måns Zelmerlöw
Should be in the top 5 - Zalgiris
No arguing, its just epic.
Amazing graphics to go with brilliant song
Sounds like Lovers On the Sun but awesome! Absolutely happy this song won, despite I'm from Ireland - sryanbruen
3 Comments
19
Conchita - Rise Like a Phoenix
Best eurovision song ever
It is really amazing, her outfit and her. Conchita rocks
I think this song is awful!
Best
1 Comment
20
Lena - Satellite
She made this contest more modern. Also her performance was perferkt and very modern with not too much show-performance.
Shes a very Good Singer
I thing its a good song
Really simple, but really effective! - Samanthas_world
1 Comment
21
Dana International - Diva
good
Dana the best of eurovision! Diva! Diva! ! Diva!
22 Charlotte Nilsson - Take Me to Your Heaven
23
Niamh Kavanagh - In Your Eyes
Extraordinary vocals and beautiful song, elegantly performed
24
Emmelie de Forest - Only Teardrops
Best
Emmelie is the best! And this song is just amazing
My personal favorite song of all time, Eurovision or otherwise. Well done Denmark!
For me this is just the best song ever! And Emmelie is so adorable
2 Comments
25
Toto Cotugno - Insieme 1992
This entry has an amazing message, which in some ways do work up until this day! On that, an amazing melody and of course, the beautiful italian language!
This song is an hymn in these difficult times 20 years after.
26
Paul Harrington and Charlie McGettigan - Rock'N'Roll Kids
A timeless rendition - should be number two on the list
My favourite of all of them
Beautiful song!
27
Celine Dion - Ne Partez Pas Sans Moi
Wonderful song and a great interpreter, all the songs are good (because they have won, and there must be something good in them) but I think this is the best of all the list. In the second place I would have place the turkish song, because it is the first of a new category of folk-pop melodies competing in the eurovision, and one of the fewest songs util then performed alongside with a coreography. A real show!
I'm currently listening to this song on replay. It's amazing and breathtaking.
28
Bobbysocks - La det swinge
Great fun proper euro pop
29
Duncan Laurence - Arcade

So much better than the winner of 2018. Duncan is amazing and he deserves his title. - Userguy44
Best Eurovision song ever made in my opinion
30
Netta - Toy
awesome
Best song everr...
31
Massiel - La La La
I love Massiel's performance of "La, La La"! Yes, there are a lot of la la las, but people in any language can enjoy and understand those happy lyrics. I'm an American who doesn't speak much Spanish, but Massiel's joyous rendition the night of the contest in 1968 really shone bright and never fails to make me feel happy when I see and hear it : )
32
Nocturne - Secret Garden

Undoubtedly the best Eurovision song ever! It has everything, melody, beautifully sung, simplicity, and timelessness.
They changed the rules soon after this won to prevent another quality song winning again.
It is the most emotional song of eurovision ever and the most deserving winner in my opinion
It is a serene and beautiful song - the violin is nice and amazing. Besides, it was the song who broke the winning streak of Ireland.
It's universal and timeless... Love from Turkey
1 Comment
33
Ell/Nikki - Running Scared
I voted for this. My country gave it 12 points! Well done, Azerbaijan! From Turkey.
Sorry but this is the worst winner it's highly dishonourable how they did. Slovenia should HAVE won that year
34
Eimear Quinn - The Voice
Shivers!
This song is magic :-)
35
Tu te reconnaitras - Anne Marie David
The vocals are amazing!
Magnifique de bout en bout
36
Johnny Logan - Hold Me Now
Much as I love Lordi, this is easily the best Eurovision winner ever, and became a pretty big hit too. The fact that he's Australian by birth doesn't hurt, either. - truckturner
Consummate performance and a wonderful song. Even his outfit was great.
37
Bucks Fizz - Making Your Mind Up
One of the three best with Waterloo and Save Your Kisses For Me. It was amazing, and the skirt rip made it the most memorable performance ever! They are one of the few too have Number 1 hits after Eurovision in there own country and others like America with Talking in Your Sleep. Bucks Fizz and Abba are the Best!
making your mind up lol I love this song =) - AgNetHaX
38
Johnny Logan - What's Another Year
Best
One of the best songs I've ever heard in my life! - cookie20jd
39
Teach In - Ding A Dong
One of my favourites. GOOD song
40
Brotherhood of Man - Save Your Kisses for Me
Amazing Song - Don't see how this is so low though!
41
Dima Bilan - Believe
How can this be in the 16th position! An awesome song, very emotional and with deep meaning and awesome melody! Unforgettable!
He is very hot and handsome
I love this song so much and his hair looks way better this year =]
by the way its believe - AgNetHaX
42 Vicky - Après Toi
43 A-Ba-Ni-Bi - Izhar Cohen and Alphabeta
44 Carola Häggkvist - Fångad av en stormvind
45
Sandra Kim - J'aime La Vie
She managed to win and she was just 13! That's amazing! Really deserved! Best Belgium entry.
46
Corry Brokken - Net Als Toen
I HATE THIS SONG!
47
Lie to Me - Mikolas Josef

This didn't win... lol
48
Run Away & Hey Mamma - Sunstroke Project
Neither won but are more memorable than others
modern songs
EPIC SAX GUY
ULTRA SAX GUY
49 Lys Assia - Refrain
50
Riva - Rock Me
Best song ever
BAdd New Item
Related Lists

Top Ten Best Eurovision Songs

Best Eurovision Countries
Top Ten Eurovision Songs 2015
Best Eurovision 2012 Songs
List StatsCreated 27 Mar 2008
Updated 18 May 2019
3,000 votes
50 listings
11 years, 240 days old

Top Remixes (12)

1. Gigliola Cinquetti - Non Ho L'età
2. Amar Pelos Dois - Salvador Sobral
3. Alexander Rybak - Fairytale
MontyPython
1. Euphoria - Loreen
2. Marija Serifovic - Molitva
3. ABBA - Waterloo
Dubs
1. Katrina and the Waves - Love Shine a Light
2. ABBA - Waterloo
3. Lordi - Hard Rock Hallelujah
sam11333
View All 12
Error Reporting
See a factual error in these listings? Report it
here
.