Best MTV Unplugged Performances
Which band/artists performance on MTV Unplugged is best ever out of these?

1 Alice In Chains

Alice in chains was perfect...not anything could have been better
Comments suggesting this is revered because of Layne Staley's death are mindless. He and his band-mates lives are vivid in this performance. All the unexpected (ugly) beauty that this band illuminated for many is on display here.
Watch the videos of this performance...Layne's voice is out of this world, but when you watch how effortlessly he sings, hitting absurd highs & lows, it becomes magical.
This performance had more gravity than any other unplugged show. It was their first show in over 2 years and Layne Staley was visibly unhealthy. Their powerful, angry songs stripped down to acoustic sound more sad, like Staley, who lacks the power his voice once had. Make no mistake, Staley still delivered a powerful and unforgettable performance.
2
Nirvana

No doubt about the fact Where did you sleep last night performance part has become one of the epic moments in music history. great
This performance was amazing I loved it
And I also lived on a plain ut was the best
Kurt opening up his eyes to take last breath before he belts out last note in "where did you sleep last night" to cap off best live performance of all time...unmatched!
Possibly the best live recording ever - If you think you know better I would love to hear it!
3
Eric Clapton

I think this is best MTV unplugged ever... Ec has introduced totally different version of his song Layla... Many people just convert the song in unplugged version but this was something else... New tune new groove and yet same chordal formation but totally different approach... Also the best Tears in Heaven song was introduced in this Album...
Fun listening to Layla. It got me on my knees
Second only to Nirvana
I've heard all of the albums on here and Clapton's by far exceeds them in terms of originality, innovativeness and influence. Alice In Chains was awful, the only reason it's ranked so high is because Layne died (same goes for Nirvana being second.)
4
Pearl Jam
Really the best out there, the way he effortlessly sings and brings such diffrent emotions in every song... man!
Vedder's voice is so beautiful and powerful... Black, alive, porch... Absolutely wonderful!...
Pearl Jam... Eddie's voice, drums, jeff's bass, Mike's guitar... Best unplugged for me...
Favorite, favorite, favorite. Absolutely love it.
5
Korn

Listen to the original versions of Blind, Freak On A Leash, Make Me Bad and etcetera, then to their unplugged versions.
Not many people can appreciate this, but it's really good if you actually listen to it
I was never a fan of Korn, but they made an amazing job on this one; the taiko ensemble, the collaborations specially Robert Smith, it blew my mind and still does every time I listen to it.
Korn, Metallica, Nirvana, Pearl Jam etc. all had amazing unplugged concerts, don't know why people hate them
6
Stone Temple Pilots

Wicked Garden, Creep, Plush. The DeLeo prove their virtuosity when it comes to guitar playing and Scott Weiland puts on one of his greatest performances ever. Usually overlooked, but never forgotten in the hearts of the 90s youngsters
Stone Temple Pilots taped their MTV Unplugged performance the day before Nirvana. Isn't that amazing?
Plush was the best song. RIP Scott Weiland we miss you :(
Plush has too be number 1 bye far,I mean nirvana was awesome but I think plush goes right to the soul! and its easy too sing! lmao.
7
Neil Young

8
Oasis
The greatest for a reason, Noel Gallagher performed those songs like they'd never been performed before, giving a flawless set.
It was amazing especially the way noel took over because Liam backed out minutes before the show. This should be tied with 1.
"It was magical and you could see who had the talent... "
When the lead singer backs out of any gig, it can be disastrous.
But luckily for MTV and viewers around the world, Noel Gallagher stepped up and took the day.
9
The Cure
Rob Smith voice sounds the same as studio songs
10
Metallica
The best band of rock heavy
The Contenders
12
Bob Dylan

Dylan's best official live album (not counting the Bootleg series).
Yess! He really IS the Master of the masters
13
KISS

Kiss is just one of the greatest groups to ever take the stage
Kiss and Nirvana's unplugged are best in my opinion, for so many reasons. So much great moments.
This performance put them squarely back onto the public conscience and a reunion with the original line up. When a band can light up the crowd with acoustic instruments then something is going right.
All these crappy fly by night grunge bands clog up the Top 10 give me a break... Not one single Unplugged performance had the impact culturally, financially, or cosmically than did KISS Unplugged. Why? Because it reunited Peter and Ace back with Gene and Paul after 15 years of war. This show lead to the full-time reunion of the original KISS lineup which was the top grossing tour in the world for several years and made a kagillion more dollars, while all these other grunge bands faded into 90's obscurity. Unplugged was a footnote for most of these bands, for KISS it was a complete transformation and launching pad.
14
Duran Duran
Great arrangements, great singing, great atmosphere
15
Bruce Springsteen

16 Sheryl Crow
17
Placebo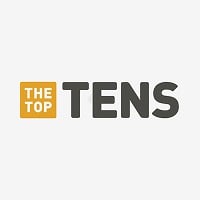 Placebo are an English alternative rock band, formed in London in 1994 by singer-guitarist Brian Molko and guitarist-bassist Stefan Olsdal.
Placebo at their best.
18
Shakira

Shakira just before the international breakthrough is the purest Shakira you will ever see.
One of the best music albums ever made
A classic for latin music.
3rd Best by a solo performer behind Bruce Springsteen and of course Eric Clapton
19
Mariah Carey

She was amazing. The best vocalist and the Songbird Supreme.
Simply the best MTV unplugged performances! Mariah is the best singer in the world!
I loved- the best female voice of years!
Mariah Should Be #1! Did you hear her "Vision of Love"? OUTSTANDING!
20
George Michael
When mtv unplugged sounds even better and more energetic than studio album!
George Michael MTV Unplugged is one of his best live performance. He is a true artist. Legendary. Iconic.
Why is George Michael not on the list? This is unplugged musical perfection! No doubt!
George showing of his singing skills with the great back vocals and the awesome band playing along was a BLAST. Everything sounded so perfect, catchy rhythm and maybe one of his best performances LIVE. (MTV Unplugged 1996.) For some reason it wasn't released in DVD format. Worth listening and the world will surely be missing this great Compositor and a Musician. R.I.P. George, thanks for giving us this great music you've made during your career. Your voice and spirit were the most beautiful gifts from God. One of the most influential artists.
21
Alicia Keys

22
Soda Stereo

You could see who's the best latin rock band
Great unplugged, the performance is amazing
Best MTV Unplugged album ever
Simply the best by far... RIP Cerati.
23 Foo Fighters
24
Zoè

I love this because I feel I can fly!
Quality and beautiful music
Best concert ever
Best vocals ever!
25
10,000 Maniacs

10,000 Maniacs and Alanis Morissette should both be in the top 10. Both girls vocals are faultless.
Why isn't this in the top ten?
So much talent!
This is number 1
26
Lauryn Hill

No. She had a sore throat, so her singing was subpar. Also, she kept making speeches about how she was finally being "real" and that this was "reality". The performance ended up being quite cringeworthy and embarrassing.
The most balanced delivery ever. its spiritual and social
27
Bryan Adams

Awesome album
28
Alanis Morissette
Most underrated Unplugged performance ever, truly shows her talent throughout and perfectly showcased a lot of classics, and then some! Definitely #2 best after Nirvana in best ever for me...
Most be in top ten!
29
La Ley

30 Café Tacvba
31 RED
32
Paramore
Paramore should at least be in the contenders list! It hurts my eyes seeing Katy Perry there and not even a mention to the stunning performance Paramore did in 2009. Hayley really showed off her vocal skills and managed to put up an amazing concert. Furthermore, Josh and Tyler were capable of rocking an unplugged performance which isn't easy.
Should be in at least best 10 honetsly
34 Aerosmith
35
Liam Gallagher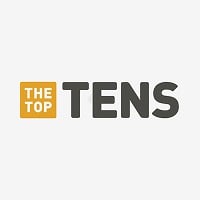 William John Paul "Liam" Gallagher is an English musician, singer, and songwriter. He rose to fame as the lead singer of the rock band Oasis, and later as the singer of Beady Eye.
He finally redeemed himself for leaving the MTV Unplugged with oasis. His voice never sounded more clear and rock 'n roll. Totally smashed it both with his new songs and the classic Oasis songs.
Liam gallagher didn't just turn back the clock, he set a new hour, the return of the mack was thunderous and harmonious combined. He was elegant yet raw in his emotional stance on his new soles and old. I've personally replayed this gig 20 times over. It really was/is incredible.
36
Dashboard Confessional

An extremely emotionally driven band playing in the most intimate of environments makes this show so special to hear the music and see how into it all the fans are, this is my all time favourite Dashboard moment
You'll never see a crowd sing every word to every song like this.
37 Miley Cyrus
38 Shankar-Ehsaan-Loy
39
Charly Garcia

No capte a charlie garcia hasta oir su unplugged
40 Hole
41
Queensrÿche
"How can everyone forget this band and this performance?!? "
Geoff enough said.
42
Tony Bennett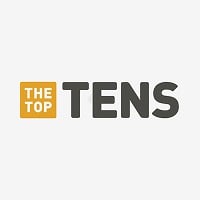 Anthony Dominick Benedetto, known professionally as Tony Bennett, is an American singer of traditional pop standards, big band, and show tunes.
It Had To be Me.. Oh me poor me yes me.. It had to be me...
43
Thirty Seconds to Mars

They should be top 10
44
Hootie and the Blowfish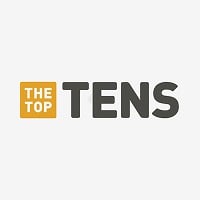 45
Bjork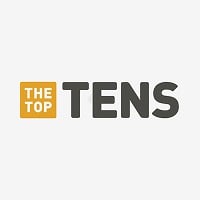 Björk Guðmundsdóttir, known mononymously as Björk, is an Icelandic singer and songwriter. She is most famous for her eclectic music styles and experimentation on electronic pop music.
Such a thrilling performance with amazing arrangements and a phalanx of exotic instruments to dive deep into the songs' cosmos.
46
Jay-Z

47
Katy Perry

48
Ratt
Forget about bands from 92 to this day. This guys really could play and make some serious acoustic arrangements. Their genre is what make unplugged a reality.
49
Maxwell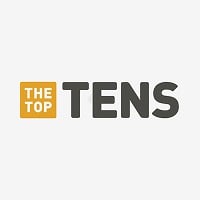 Gerald Maxwell Rivera,, better known by his stage names Maxwell and Musze, is an American singer-songwriter, record producer, and actor.
His performance and voice were absolutely stunning, to say the least. Barely missed any notes, and somehow made his already beautiful slow jams into even more soulful and beautifully crafted masterpieces. I can barely listen to the studio version of This Woman's Work anymore because I know the one he performed on here was superior to it. 5 Stars.
50
Spinetta
This Unplugged is Underrated
BAdd New Item