Best MTV Unplugged Performances
Clifford
Which band/artists performance on MTV Unplugged is best ever out of these?
The Top Ten
1
Alice In Chains

Stigmatic, harmonic, every word, every tone, simply and very complicated. Realistic and mysterious, dark and full of light, troubled and optimistic. The very best that music can give us. Breathtaking performance of the entire band. This is how life is. Bravo.
Layne Staley performed at his best, despite the condition he was in. Harmonic melodies of Layne and Jerry were the uttermost of any unplugged performances. May Layne live withing our souls and never forget the original Alice In Chains that have changed the era of Grunge music and may he RIP.
This haunting performance moved me beyond words. The entire performance was brilliant but Nutshell and Down in a Hole were outstanding. There will never be another Layne Staley, he and Jerry Cantrell were an amazing force. I wish Layne was still here making incredible music but I hope he found the peace he was missing here. Alice in Chains fan for life!
yes!
V 43 Comments
2
Nirvana

Chains was great and it's a real tough vote... Really the big differences... Layne was a little off in some of the songs, though sounded good overall... Sludge factory, for example, he couldn't hit the notes like he used to... The big factor, for me, the performance of where did you sleep last night. There were some powerful performances on unplugged, but nothing could compare to the ending of this masterpiece... When Cobain takes that last breathe before belting out the last words... Goosebumps like no other.
Amazing unplugged, Kurt Cobain just showed himself as he really was and played his music in a raw stunning way!
Greatest performance of all-time by the greatest band of all-time Kurt was just so masterful and fully locked in on this performance
Best Nirvana preformance ever!
V 44 Comments
3
Eric Clapton

I think this is best MTV unplugged ever... Ec has introduced totally different version of his song Layla... Many people just convert the song in unplugged version but this was something else... New tune new groove and yet same chordal formation but totally different approach... Also the best Tears in Heaven song was introduced in this Album...
Fun listening to Layla. It got me on my knees
Second only to Nirvana
The only album on here that doesn't come with bias attached to it because the lead singer died. Pathetic how easily fooled people are. This is easily the best Unplugged album on here.
V 15 Comments
4
Pearl Jam
Favorite, favorite, favorite. Absolutely love it.
Black... Best live performance of all time
For me... The best!
Best
V 18 Comments
5
Korn

Listen to the original versions of Blind, Freak On A Leash, Make Me Bad and etcetera, then to their unplugged versions.
Not many people can appreciate this, but it's really good if you actually listen to it
I was never a fan of Korn, but they made an amazing job on this one; the taiko ensemble, the collaborations specially Robert Smith, it blew my mind and still does every time I listen to it.
Korn, Metallica, Nirvana, Pearl Jam etc. all had amazing unplugged concerts, don't know why people hate them
6
Stone Temple Pilots

Wicked Garden, Creep, Plush. The DeLeo prove their virtuosity when it comes to guitar playing and Scott Weiland puts on one of his greatest performances ever. Usually overlooked, but never forgotten in the hearts of the 90s youngsters
Stone Temple Pilots taped their MTV Unplugged performance the day before Nirvana. Isn't that amazing? - Rotinhell9555
Plush was the best song. RIP Scott Weiland we miss you :( - Rotinhell9555
Plush has too be number 1 bye far,I mean nirvana was awesome but I think plush goes right to the soul! and its easy too sing! lmao.
7
Neil Young

8
Oasis
It was amazing especially the way noel took over because Liam backed out minutes before the show. This should be tied with 1.
"It was magical and you could see who had the talent... "
When the lead singer backs out of any gig, it can be disastrous.
But luckily for MTV and viewers around the world, Noel Gallagher stepped up and took the day.
9
Metallica
The best band of rock heavy
10
Bob Dylan

Yess! He really IS the Master of the masters
The Newcomers
?
Hootie and the Blowfish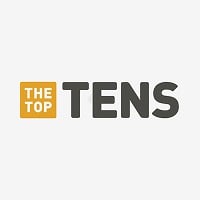 ?
Queensrÿche
"How can everyone forget this band and this performance?!? "
The Contenders
11
The Cure
Rob Smith voice sounds the same as studio songs
12
KISS

All these crappy fly by night grunge bands clog up the Top 10 give me a break... Not one single Unplugged performance had the impact culturally, financially, or cosmically than did KISS Unplugged. Why? Because it reunited Peter and Ace back with Gene and Paul after 15 years of war. This show lead to the full-time reunion of the original KISS lineup which was the top grossing tour in the world for several years and made a kagillion more dollars, while all these other grunge bands faded into 90's obscurity. Unplugged was a footnote for most of these bands, for KISS it was a complete transformation and launching pad.
Hello! A stunning performance, good songs, audience participation and the reunion KISS Unplugged is nearly as good as a normal KISS show!
One of if not the best unplugged albums EVER!
FANTASTIC AND MAGICAL!
V 2 Comments
13
Duran Duran
Great arrangements, great singing, great atmosphere
15
Bruce Springsteen

16 Sheryl Crow
17
Shakira

Shakira just before the international breakthrough is the purest Shakira you will ever see.
One of the best music albums ever made
A classic for latin music.
3rd Best by a solo performer behind Bruce Springsteen and of course Eric Clapton
18
Mariah Carey

Simply the best MTV unplugged performances! Mariah is the best singer in the world!
I loved- the best female voice of years!
Mariah Should Be #1! Did you hear her "Vision of Love"? OUTSTANDING!
Should be #1
V 2 Comments
19
George Michael
Why is George Michael not on the list? This is unplugged musical perfection! No doubt!
George showing of his singing skills with the great back vocals and the awesome band playing along was a BLAST. Everything sounded so perfect, catchy rhythm and maybe one of his best performances LIVE. (MTV Unplugged 1996.) For some reason it wasn't released in DVD format. Worth listening and the world will surely be missing this great Compositor and a Musician. R.I.P. George, thanks for giving us this great music you've made during your career. Your voice and spirit were the most beautiful gifts from God. One of the most influential artists.
George Michael MTV Unplugged is one of his best live performance. He is a true artist. Legendary. Iconic.
20
Alicia Keys

21
Soda Stereo

You could see who's the best latin rock band
Great unplugged, the performance is amazing
Best MTV Unplugged album ever
Simply the best by far... RIP Cerati.
V 2 Comments
22
Zoè

I love this because I feel I can fly!
23
10,000 Maniacs

Why isn't this in the top ten?
So much talent!
24
La Ley

25
Bryan Adams

26
Alanis Morissette
Most be in top ten!
27
Lauryn Hill

28 RED
29 Foo Fighters
30 Café Tacvba
31 Shankar-Ehsaan-Loy
33
Paramore
Paramore should at least be in the contenders list! It hurts my eyes seeing Katy Perry there and not even a mention to the stunning performance Paramore did in 2009. Hayley really showed off her vocal skills and managed to put up an amazing concert. Furthermore, Josh and Tyler were capable of rocking an unplugged performance which isn't easy.
34 Miley Cyrus
35
Dashboard Confessional

An extremely emotionally driven band playing in the most intimate of environments makes this show so special to hear the music and see how into it all the fans are, this is my all time favourite Dashboard moment
You'll never see a crowd sing every word to every song like this.
36 Hole
37
Jay-Z

38
Tony Bennett
It Had To be Me.. Oh me poor me yes me.. It had to be me...
39
Thirty Seconds to Mars

They should be top 10
40
Charly Garcia

41
Katy Perry

42
Ratt
Forget about bands from 92 to this day. This guys really could play and make some serious acoustic arrangements. Their genre is what make unplugged a reality.
BAdd New Item
Related Lists

Best MTV Unplugged Performances by Shakira

Greatest Nirvana Songs Performed On MTV Unplugged

Best Songs Performed on MTV Unplugged

Best Songs on Alice in Chains' MTV Unplugged Album
List Stats
1,000 votes
44 listings
8 years, 68 days old

Top Remixes (5)

1. Alice In Chains
2. Eric Clapton
3. Korn
htoutlaws2012

1. Nirvana
2. Neil Young
3. The Cure
JCHOW

1. Alice In Chains
2. Oasis
3. Stone Temple Pilots
Coatsy
View All 5
Error Reporting
See a factual error in these listings? Report it
here
.