Top Ten Hottest Men
1
Jared Padalecki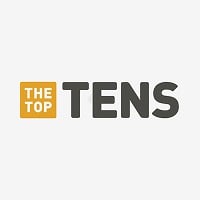 Jared Tristan Padalecki is an American actor. He is best known for playing Sam Winchester is the CW series Supernatural. He grew up in Texas and rose to fame in the early 2000s after appearing on the television series Gilmore Girls as well as such films as New York Minute and House of Wax.
Jared Padalecki is the most kind, simple, genuine, beautiful, amazing, gorgeous, hot and especially TALENTED person of the world. I loved him from the very first moment. He's adorable and a very special friend (ask Jensen Ackles), he's caring, which is pretty rare today. When I watch Supernatural I cry only when it's about Sam, because Jared is able to kill all of it with his amazing performances! He's an underrated actor and he deserves better, just like his character Sam Winchester. He always surprises me, like when I think I couldn't being more in love with him boom, I was wrong! He's always smiling and charming and ready to support his family and his friends, even despite the hardest thing life can do to a person: depression, despite the judgments, despite everything. Kudos to Jared, he deserves to win. And remember folks: Always Keep Fighting!
He is just an awesome actor. I hang on his every word or his every action. He is just perfect!
Don't worry, guys. Russian fans are coming. We show to all who are the hottest man on this planet.
He is HOT, not only because he is beautiful. It's because of the WARMTH that comes from his heart and soul making him appear HOT!
2
Channing Tatum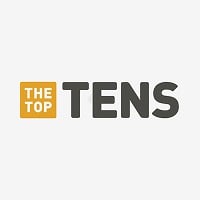 Channing Matthew Tatum is an American actor and dancer. Tatum made his film debut in the drama film Coach Carter.
Channing Tatum.. He is the definition of what sexy really means... The guy is not only a handsome man but he is also an amazing dancer and a very good actor... He's just too damm hot to describe.
Channing Tatum is an amazing actor and has an amazing body... He is pretty sexy he deservers to be on top next to Michael jackson
He is my boo any ways this man has the whole package from the looks to the style to the body :) and his personality will hit you off as soon as you see him I'm telling you a orgasm will happen as soon as you see him
oh! my god!
i watched his movie with amanda bynes and i love it to death!@
he is god damn sooooooooooooooo hot!
i saw his photo by flickr and i love his buttocks to death#
i wish i could be his girl
3
Zac Efron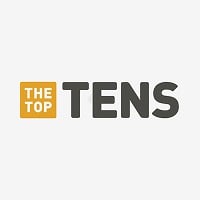 Zachary David Alexander "Zac" Efron is an American actor. He began acting professionally in the early 2000s, and rose to prominence in the late 2000s for his leading role in the High School Musical franchise. During this time, he also starred in the musical film Hairspray and the comedy film 17 Again. ...read more.
He's is so sexy! If he didn't have Vanessa I would have him. He's the cutest. I love him! - bunnylips
Zac efrons eyes ARE so blue and he is so
Handsome he should B # 1
Ugh what is wrong with people why is he this high? Are people easily impressed these days or something.
He is higher than jensen ackles? are u smoking dick or something - PugsfromMoon
4
Bradley Cooper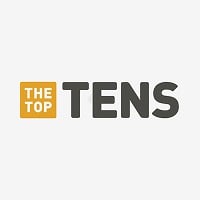 Bradley Charles Cooper is an American actor and producer. He has been nominated for four Academy Awards, three for acting and one for producing, and one Tony Award.
He should be number one on this list. What can I say? Bradley's smart, funny, polite, charming, and he's got an amazing lean and muscular body. I have a huge crush on him! I love his devilishly handsome good looks. His electric blue eyes, and his olive complexion just enhances them more. I love his mischievous smile too! My God, he's just perfection!
He is the sexiest man I have ever laid my eyes on he is just perfection. I just want to get in bed with him for everyday for the rest of my life. I'll love him forever. Not only that he is extremely smart, can speak fluent French and can cook like a masterchef. Now that's the sexiest man alive xx
He is absolutely Gorgeous, Smokin' hot good looks and cute. Sexiest man ever! Move this man UuP! ! Also I think He should move to Brazil! But here's my number, So call me, maybe?
Why do people think he is cute? I have never thought Bradley Cooper was attractive. - CourtneyM17
5
Chris Hemsworth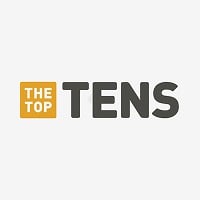 Chris Hemsworth is an Australian actor. He is best known for his roles as Kim Hyde in the Australian TV series Home and Away and as Thor in the Marvel Cinematic Universe films Thor, The Avengers, Thor: The Dark World, Avengers: Age of Ultron Thor: Ragnarok, Avengers: Infinity War and Avengers: Endgame. ...read more.
He should be #1 and Jensen ackles #2 they're both the hottest on this list
I'm sure every girl is DYING to have sex with him
He's made of muscles - CatnissNevergreen
And THAT my friends, is SEXY!
6
Zayn Malik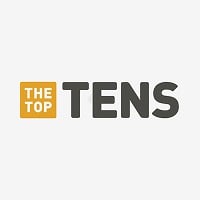 Zain Javadd Malik, born on 12 January 1993, who records mononymously as ZAYN, is a British singer and songwriter. Born and raised in Bradford, ZAYN aspired to pursue a career in music from a young age leading him to audition as a solo artist for the British reality television music competition The X ...read more.
Zayn has always had this sex appeal and he's got the greatest vocal range!
Hotter than the top 3 in fact most hot Pakistani men blow the top 3 out of the water.
HIS EYES! He is the only member in one direction that is hot the others are just cute. He is a mixture of Eastern and western beauty. His face is a miracle. Ahh what else can I say. Perrie is the luckiest lady in the world :(
Love him! He is the hottest man on the list and should be in the top ten Who the heck made this list was totally out of his mind because zayn deserves it.
7
James Franco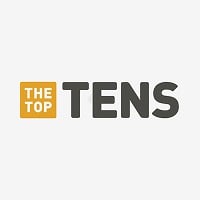 James Edward Franco is an American actor and filmmaker. His first prominent acting role was the lead character Daniel Desario on the short-lived cult hit television program Freaks and Geeks.
Jane's Franco has a way of making
every smile seem genuine and everything about him seems perfect!
You know he should be at number one because he is so hot and also he is time magazines sexiest man alive so hahaaa
He always looks like he needs a bath
James Franco should be number 1 I mean have seen those eyes and well that smile what more can I say he leaves me a trembling mess love him I want him NOW
8
Ian Somerhalder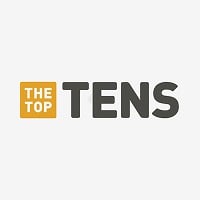 Ian Joseph Somerhalder is an American actor, model and director. He is known for playing Boone Carlyle in the TV drama Lost and Damon Salvatore in The CW's supernatural drama The Vampire Diaries.
Definitely the hottest.
Also kind, charming, and caring.
Ian Somerhalder is definitely number one. No questions, no doubt, the sexiest man on earth
He's a sexy beast! Can't believe no one said Ian! Does no one watch VD?
HOT HOT HOT!
I can't believe he's not Number1
My number 1 always!
He's BEAUTIFUL
Are u people blind. he's with no question the hottest man on earth
9
Jensen Ackles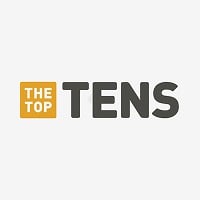 Jensen Ross Ackles is an American actor and director. He is mostly known for his role as Dean Winchester on the CW fantasy series Supernatural. He is also known for his roles in television as Eric Brady in Days of Our Lives, which earned him several Daytime Emmy Award nominations, as well as Alec/X5-494 ...read more.
Jensen's by far the hottest male in recent times. He's a clean living guy who avoids drugs, bad publicity and general dirt that most celebs seem to thrive on. With his passion for his work and fans seeping through his sparkling personality and top notch acting skills, Jensen oozes sex appeal to any red blooded female.

Even from our first meeting at the Asylum Convention in May of last year, I believe he deserves it more than any other males around. Sporting shoulders that make teenage girls swoon (Me no exception ;>) His charismatic charm and Texan accent make him a truly genuine talented actor. Good Luck with this poll, you deserve it more than anyone else. < 3
Jensen ackles is the PERFECT MAN, he is THE BEST ACTOR, I think he's charming, cheerful... he's very very handsome boy and I LOVE HE :-D
I agree but jensen is a man not a boy! And jensen is awesome and I'm his awesome fan
Obviously, Jensen Ackles is very, very attractive! With his amazingly structured body, mesmerizing green eyes, perfect lashes to make his emerald eyes pop out, his lips... Are the lips that us gals will probably fall over heels looking at them! And his smile is perfect and his teeth are clean and straight! His eyebrows shape his face in an unbelievable fantastic way! His nose is in a too perfect slant! And his facial hair and freckles is like icing on a cake. Everything about his body is sexy and he isn't fat or puny or looks like he is on steroids! It's the healthiest and hottest body I have seen! His hair is always spiked in his own unique way which is rare to see men in Hollywood being independent like Jensen is! Jensen's face perfectly fits the golden ratio mask of perfect facial proportions and symmetry! He is fully the hottest man alive! But besides the physical features, he is a phenomenal actor! In "The French Mistake," Jensen had to be a good actor but still dean! ...more
Jensen ackles is by far the hottest man ever. He's never nerdy and he's way better than rhyidan and Jared Leto. Jared Leto is so ugly and who ever voted for him is so dumb. Plus Jared Leto is a bad actor and he's an ass. Rhyidan is ugly too he's nobody. Jensen is better than those two ugly punks. Jensen is the best looking male on the list and everyone should vote for Jensen. His eyes are always sexy and who ever called him nerdy is a dumbass troll. The dumb troll better shut up. Anyway jensen is perfect. And he's the sexiest man ever. He's the most talented actor. Supernatural is the best show ever as we'll. Dean Winchester rules Love dean/Jensen for ever.
10
Paul Walker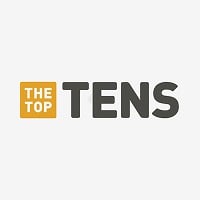 Paul William Walker IV was an American actor . Walker began his career guest-starring in several television shows such as The Young and the Restless and Touched by an Angel .
OH MY GOD. He's just perfect. The sexiest guy alive.
Gawd!I wanna sex this man up soo good!!!!!!
Cannot believe he was here one minute and gone the next. You were and always will be handsome. Rest in peace wherever you are.
OMG HE IS SOSO SO SO SO FINE!!!!
The Newcomers
?
Cody Carson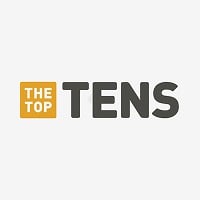 ?
Miku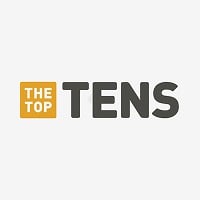 The Contenders
11
Mark Wahlberg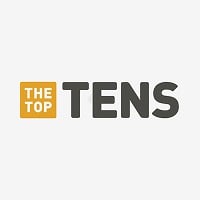 Mark Robert Michael Wahlberg is an American actor, producer, businessman, former model, rapper, and songwriter.
Mark Wahlberg Body is so hot I Love when he takes his shirt off and show off his chest and his six pack and in the movie Boogie Nights he showed us his huge large penis and I was so hot and bothered when I seen his penis I literally wanted to jump through the T.V. and grab him and grab his penis and give him the biggest nastiest slob oral sex ever Mark Wahlberg really is a handsome man I really think he looks more attractive now than when he was young, and his face is really dexy and his lips are beautiful, yes everybody I know he is a Racist Mark Wahlberg is Racist towards Asian People, Jews, and African American people but who cares when you are as sexy and muscular and have a big penis as Mark Wahlberg the Racism doesn't really matter he is the Hottest Hottie of the 90's including now in the 00's.
Mark Wahlberg body is a work of art every time I watch boogie nights I lay in my bed and just keep rewinding and rewinding and rewinding the sex scenes over and over and over again ha ha I like Mark Wahlberg delicious.
He is the best guy EVER. He's got it all, looks, fame, likes the best football and baseball teams, I mean, come on, you gotta love him.
Hes so fit y ain't he in the top 10?

yum yum yum I love him - nikkiexx
12
Johnny Depp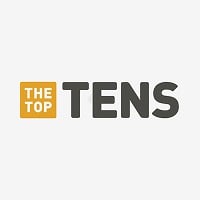 John Christopher "Johnny" Depp II is an American actor, producer, and musician. He has won the Golden Globe Award and Screen Actors Guild Award for Best Actor. His role in a movie is often rather big. His character is often on the "loopy side" and his character being in a darker state of mind, etc.
Johnny Depp proves that God blessed America!
Hottest, sexiest, an amazing actor and the most beautiful eyes. Have all is movies and new ones on pre-order.
Cant say anything, he just takes my breath away... Talented, beautiful, exiting... Just perfect.
I think Johnny is pretty cool. After all, her plays Willy Wonka in Charlie and the Chocolate Factory and anyway, why is he down here he should be way up top
13
Harry Styles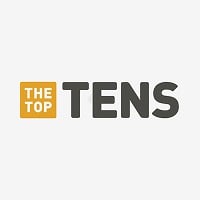 Harry Edward Styles is an English singer and song writer, known as a member of the boy band One Direction.
He's the nicest, sweetest person ever! I met him, and almost passed out. I love him so much!
He's looks so ugly now and don't even deny it directioners, I love him but he looks horrible now, he needs a haircut and change his clothing style
Harry is more of a kind, generous and beautiful person to me than just being labeled as hot.
Hot cute and adorable and love his curls! Has an excellent voice I want styles to be in the top ten and seriously shouldn't be here.
14
Ben Affleck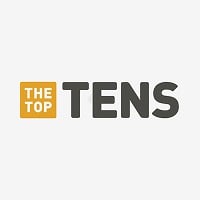 Benjamin Geza Affleck-Boldt is an American actor and filmmaker. His accolades include two Academy Awards, three Golden Globe Awards, two BAFTA Awards, and two Screen Actors Guild Awards.
HE IS so HOT! Too bad he's married... With kids
He looks just like adam sandler - catd
15
Liam Hemsworth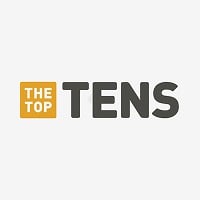 Liam Hemsworth is an Australian actor. He played the role of Josh Taylor in the soap opera Neighbours and as Marcus on the children's television series The Elephant Princess.
Come on, #33! He's just gorgeous! Am I the only one who likes him more than Chris!?
Him and zac efron are my biggest celebrity crushes
How on earth is he not in the top tens?
Hotter than his brother but like
16
Ryan Reynolds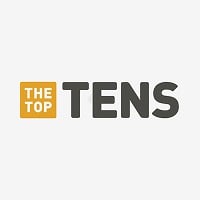 Ryan Rodney Reynolds is a Canadian actor and producer. He portrayed Michael Bergen on the ABC sitcom Two Guys and a Girl, Billy Simpson in the YTV Canadian teen soap opera Hillside, as well as Marvel Comics characters Hannibal King in Blade: Trinity, Wade Wilson / Weapon XI in X-Men Origins: Wolverine, ...read more.
he is so fine he is lovely in every way yum yum xxx I love him xxxx - nikkiexx
omgcryan reynolds is so hott u should see him on Amityville Horror his body is... ugh! i love him so much he is the hottest guy in the world and everyone knows that.
He makes my top ten! Funny, hot, and a beautiful body... mmm
Was hot from day one and only gets hotter with age.
17
Hugh Jackman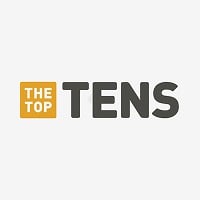 Hugh Michael Jackman is an Australian actor, producer and musician . Jackman has won international recognition for his roles in major films, notably as superhero, period, and romance characters .
He is awesome not only in looks but the way he talks and behaves - vida
This man has everything! He's Handsome, he can sing, he can dance, he's funny, kind, a loving family man, friendly, he's got a sexy body, and not to mention his adorable aussie accent!
Speechless! There's nothing I could say apart from, he drives me wild and crazy!
Wolverine! Love THIS Guy so awesome like I WROTE in another COMMENT with the #'s
18
Logan Lerman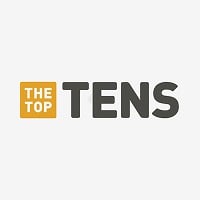 Logan Wade Lerman is an American actor, known for playing the title role in the fantasy-adventure Percy Jackson films. He appeared in commercials in the mid-1990s, before starring in the series Jack & Bobby and the movies The Butterfly Effect and Hoot.
Logan Lerman is the hottest guy ever. His cute blue eyes, his hair, and geeky personality, which makes him more hot. Logan Lerman should be in the top tens.
He is so hot and adorable and cute, he should be number one! I can't understand why he's not in the top ten!
49?! Logan should be up higher than 49! Maybe 4 or 9.
Logan is the most adorable, sexy, handsome, sweet..(and everything and anything I could possibly think of)..guy breathing on this earth
19
Billie Joe Armstrong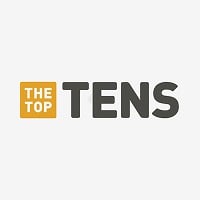 Billie Joe Armstrong is an American musician, singer, songwriter and actor who is best known as the lead vocalist, primary songwriter, and guitarist of the punk rock band Green Day, which he co-founded with Mike Dirnt.
He's so cute he's so cute he's so cute! Love you Billie Joe Armstrong... Green Day forever... Someday I will meet him in my life.. My biggest dream! - trailblazer
Billie Joe Armstrong is the hottest man alive! I mean, have you seen those green eyes?! He has a great body for a father of two. His hair is so fluffy! I love him. He should be number 1! He is a beautiful man inside and out
All I have to say is WOW! He is one of the most sexiest men alive, and with his voice its not even fair! His smile is so intriguing, he's like the kid that's done wrong and everyone knows it because of that smirk on his face! And I gotta say, he's even hotter in person. - DamonSalvatore
Why is some kpop guy number 1? Billie is seriously the only hot one on this list
20
Alain Delon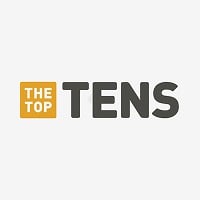 Alain Fabien Maurice Marcel Delon is a French actor and businessman, with French-Swiss dual citizenship since 1999. Delon became one of Europe's most prominent actors and screen sex symbols in the 1960s.
Looks great for his age very suave and sexy.
NO.
yummy
Oh! 14?! :D
21
Pierce Brosnan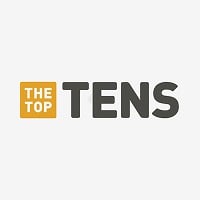 Pierce Brendan Brosnan is an Irish actor and film producer who after leaving comprehensive school at age 16, began training in commercial illustration.
I wonder why none of the James Bonds are in the list. This one is the best James Bond, and I hope he tops in the list. All depends on you, Bond admirers!
He is the sexiest man over 50 and the best James Bond. -
Sexiest man of all time. - Szonana
He's 1 of a kind! - Kimmendes
22
Taylor Lautner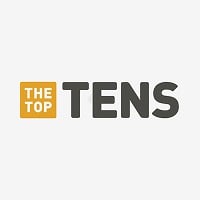 Haha he was hot in new moon when we were both still teenagers( I was 13 and he 17) I'm 23 now and its creepy. He lost his fine body.
Extremely hot, makes me ache. He seems like such an honest soul. If only he were mine;P
"I LOVE HIM" Would do anything to meet him! Can't wait for breaking dawn to come out!
I know he's new to the scene but how is he not on the list?!?! He's the hottest 17yr old the walk te planet. His body is to die for. His smile is gorgeous and he has an incredible personality to match. He needs to forget girls like Gomez and find me
23
Kurt Cobain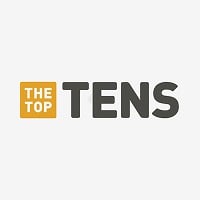 Kurt Cobain was born February 20, 1967, in Aberdeen, Washington. In 1987, he started the grunge band Nirvana, which became one of the most successful bands ever. He was a talented yet troubled grunge performer. Kurt Cobain became a rock legend in the 1990s with his band. He committed suicide at his ...read more.
Not a huge Nirvana fan (I'm one of those people who only knows Smells Like Teen Spirit) but he looks great - RoseWeasley
He's sexy and u know it
This guy should be number 1
I blame justin bieber for this excuse for a list
24
Eli Wallach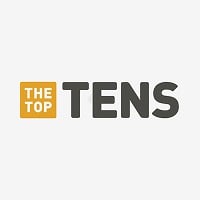 Eli Herschel Wallach was an American film, television and stage actor whose career spanned more than six decades, beginning in the late 1940s.
Eli was unconventionally handsome in his younger days. His expressive brown eyes were his best feature, but his large Roman Jewish nose was part of what made him attractive as well. He also had that nice skinny body in his forties, and a slightly larger, slightly Rubenesque one in his fifties. And he had that cute little mouth as well.

Furthermore, the man was an amazing acting talent. I can't gush over him enough.
25
Leonardo DiCaprio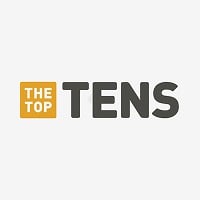 Leonardo Wilhelm DiCaprio is an American actor and film producer. DiCaprio began his career by appearing in television commercials in the late 1980s.
Leonardo was an adorable kid, a very hit young man and still as he gets a little older he has managed to go on from cute to distinguished. Plus his concern & his activism in Environmental issues makes him very likeable as well as hot!
Young Leonardo DiCaprio in Romeo + Juliet/Titanic CANNOT COMPARE TO THE PEASANTS ON THIS LIST. HE WAS GORGEOUS. EYES, FACE, HAIR LIPS...EVERYTHING WAS PERFECT. He was every girls dream guy. SMART FUNNY AND TALENTED.
One of the most adorable faces to walk into Hollywood. Up until now, he's damn gorgeous and I can't understand why the chosen celebrities up above aren't even good looking... Seriously... What's wrong with you people?!?!
He's the hottest actor our there I love all his movies.
So sad that he dies in almost every movie.
I love you Leo!
26
Michael Fassbender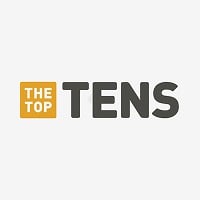 Michael Fassbender is a German-Irish actor of stage and screen whose career includes roles in both independent and blockbuster films, most notably; Hunger, Inglourious Basterds, Shame, X-Men: First Class, Prometheus, 12 Years a Slave, Frank, X-Men: Days of Future Past, and Steve Jobs.
A very talented and underrated actor how can someone don't, love him he has the most amazing smile along with those stunning eyes he's seriously the most beautiful ginger ever.
Handsome, sexy and talented in a non-conventional way. Overall, a fairly gifted man...
YAY
27
Toshiro Mifune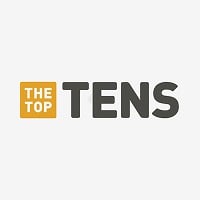 "Ruggedly handsome" is the general best way of describing the late Japanese actor. He had a unique face and a fantastic body (He was a superb athlete). He was also an incredible actor and conveyed emotions beautifully.
28
Chris Evans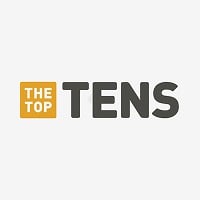 Christopher Robert Evans is an American actor. Evans is best known for his superhero roles as the Marvel Comics characters Captain America in the Marvel Cinematic Universe and the Human Torch in Fantastic Four.
Very Hot in F4 and what a body
What, he's hotter than all the guys above him
Well of course he was hot in Fantastic 4, he was the Human Torch!
Come on why isn't this guy #1?! Well, at least he's #1 in my eyes.
29
Shahrukh Khan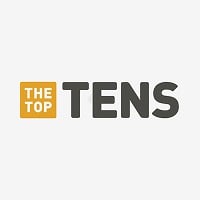 Shah Rukh Khan, also known as SRK, is an Indian film actor, producer, and television personality. Referred to in the media as the "Badshah of Bollywood", "King of Bollywood", "King Khan", he has appeared in more than 80 Bollywood films, and earned numerous accolades, including 14 Filmfare Awards.
He is a Hindi actor and his look and charm is simply amazing I fund him to be the most attractive man. Some other mentions could be Tom Welling I think his name is from Smallville, Pro-Wrestler Undertaker, Muhammad Hassan, Batista, and basketball player Dwayne Wade, and Allen Iverson. - Undertaker15-0
He should be on the top of the list no one can compare hi! Perfect body etc
Are you kidding! He's gorgeous and super sexy! Participated in more than 150 movies, he is king khan!
Did you just type in random letters and make him #52
30
Sam Claflin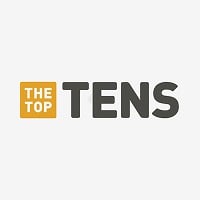 I was just looking at the list, and I accidentally voted for him, but I would've picked him anyway
Yes my boy Finnick Odair! Legit the cutest guy in Panem! Makes me wish I was Annie Cresta.
31
Jacob Hoggard
YES! Jake is the hottest guy imaginable, he is not only hot and sexy, he's an inspiration, a hero.!
32
Seth Rogen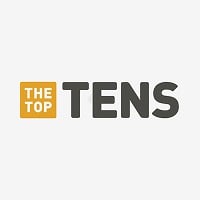 Seth Aaron Rogen is a Canadian actor, filmmaker and comedian. He began his career performing stand-up comedy during his teenage years, winning the Vancouver Amateur Comedy Contest in 1998. While still living in his native Vancouver, he landed a supporting role in the series Freaks and Geeks. He has ...read more.
At first, he doesn't look like much. But he has these gorgeous eyes, and a warm, friendly face.
Seth rogen is everything I'm living for - ilovesugarray
Why does he look like Stevie t lol
33
Ryan Gosling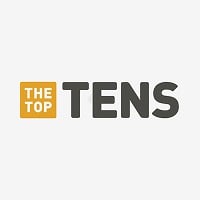 Ryan Thomas Gosling is a Canadian actor, musician, and producer. He began his career as a child star on the Disney Channel's Mickey Mouse Club and went on to appear in other family entertainment programs including Are You Afraid of the Dark?
I'm sorry, how is Michael Jackson hotter than Ryan Gosling?
Even I, as a guy, can see why when fall for this guy.
I can't believe he is not even in the top 50 easily the sexiest man in the world #1 in my eyes
I know this kid who goes to my school who looks exactly like him. If any movie agents are on here please contact me for his info
34
Robert Plant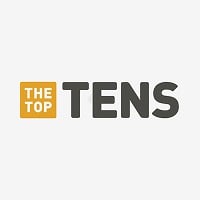 Robert Anthony Plant (born 20 August 1948) is an English musician, singer, and songwriter best known as the lead singer and lyricist of the rock band Led Zeppelin.
Yes, Robert Plant is so beautiful why he so low?
35
Mark Ruffalo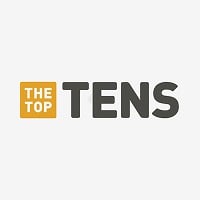 Mark Alan Ruffalo is an American actor, producer, and political activist who made his screen debut in an episode of CBS Summer Playhouse, followed by minor film roles.
The ruffled hair joke is the funniest thing I've read in my entire life
His swarthy skin, friendly face and ruffled (ha! ) hair.
Yeah, he's cute. - SourNote2014
Holy CRAP true he's 45 now but GOD I CABT HELP IT BUT DROOL WHEN I WATCH 13 going on 30 or Just like heaven *... * this guy is so dreamy
36
Tom Cruise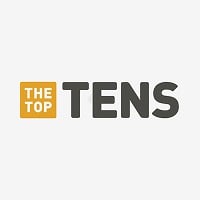 Tom Cruise is an American actor and filmmaker. Cruise has been nominated for three Academy Awards and has won three Golden Globe Awards.
Guys... Come on where the heck is this list going...
Tom Cruise is surely the hottest man ever... Every man would dream of being like him. He's got everything.. Perfect looks, awesome hairstyle... Superb talent... What else could you expect from a man..?
he is listed that down so fools could not see him hottest man most handsome man with beautiful and sexy eyes and sexy smile - Maklet901
there is no comparisen of his good looks and charm no one one in world is of his level he is so sexy
Even though I am a man, I will say that Ross Lynch is uglier than crap and Tom Cruise is extremely dang handsome. - benhos
37
Orlando Bloom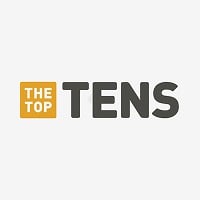 Orlando Jonathan Blanchard Bloom is an English actor. After having his breakthrough as Legolas in The Lord of the Rings trilogy, he rose to fame by further appearing in epic fantasy, historical epic, and fantasy adventure films.
PEOPLE! WHY don't YOU VOTE FOR HIM?! He's adorable. I melt every time I see him, thumbs up if you think his butt is something you wanna squeeze every time you see it!
I'm so voting for Orlando! Awesome man! Great actor and a very hot guy!
Guys ORLANDO BLOOM! Marries the most Beautiful girl in the world MIRANDA KERR ( I still like this guys Brad Pitt, Johnny Depp, Gackt, Jared Leto, Jake Gyllenhaal )
He is SO HOT!!! Me and my friend will watch Lord of the Rings and will stop the screen on a face shot of him. HE SHOULD BE NUMBER ONE! I mean who cares about Brad Pitt. He's ugly. I wish I could meet Orlie. Sighs
38
Hrithik Roshan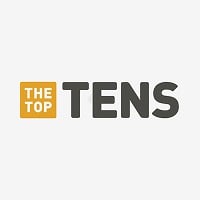 Obviously, infact he is the most handsome actor I have ever seen
Hrithik is the most handsome man in the world with his great moves, Greek god looks, solid personality & we not forget his acting!
He's so hot man nd wht a steel body of hrithik awesome guy of the world
he should be on 1 of the list man.. he's to hotty... in kites nd Dhoom2..
his beautiful eyes are hypnotizingly gorgeous
39
Edward Norton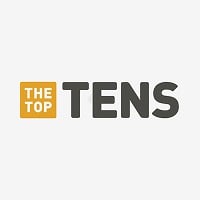 Edward Harrison Norton is an American actor, filmmaker and activist. He has been nominated for three Academy Awards for his work in the films Primal Fear, American History X and Birdman.
The man is simply gorgeous
NOT AN ILLUSION MR EISENHEIMM
40
Idris Elba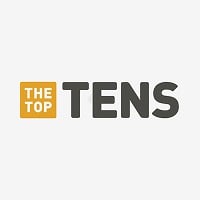 Idrissa Akuna "Idris" Elba OBE is an English actor, producer, musician and DJ known for playing drug trafficker Stringer Bell on the HBO series The Wire, DCI John Luther on the BBC One series Luther and Nelson Mandela in the biographical film Mandela: Long Walk to Freedom.
He's just great. He has it all. He's a good actor, very handsome, and very very sexy. He should be in the top 10!
49? Seriously? Should be in top 10
I don't know him very well, but he is a nice guy
He looks friendly and also cute. - RW700
41
Rob Lowe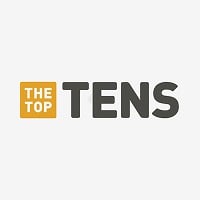 Robert Hepler "Rob" Lowe is an American actor. He garnered fame after appearing in such films as The Outsiders, Oxford Blues, About Last Night..., St.
Really? No Rob? What the hell people? This generation is messed up
Watch the outsiders and then make him number one thanks bye
He doesn't age. - olliv
Ugh I wished I'd seen him as a contender! I'd have totally voted :( in The Outsiders he is so amazing!
43
Ewan McGregor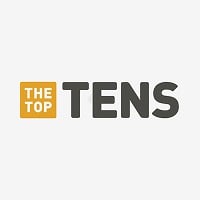 Ewan Gordon McGregor is a Scottish actor. His first professional role was in 1993, when he won a leading role in the Channel 4 series Lipstick on Your Collar.
Poor little Ewan, down really low on a list he should top. Don't worry man. I'll always love you. - NymeriaWaters
747. Really. How. Just, look at his face, and tell me. How so low! I love you Obi-Wan!
Feel low-key sorry for already using my vote - ilovesugarray
Because HIS FACE
44
Avan Jogia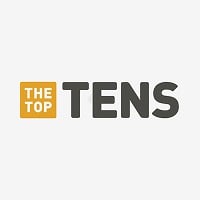 Avan Tudor Jogia is a Canadian actor, activist and director, perhaps best known for his role as Beck Oliver in the Nickelodeon sitcom Victorious, and as Danny Desai in the ABC drama television series Twisted – a role which earned him nominations at the 2013 and 2014 Teen Choice Awards.
Oh my gosh, he is number 150? Just look at him in Victorious. That hair!
You are the only reason I watch Victorious
. 383? Have you ever looked at him? Avan is so sexy and handsome. Maybe he is the only reason I watch Victorious.
This mans is too fine to be in 78th place
45
Ted Bundy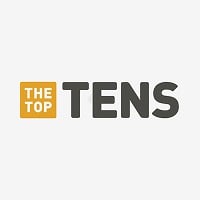 Theodore Robert Bundy was an American serial killer, kidnapper, rapist, and necrophiliac who assaulted and murdered numerous young women and girls during the 1970s and possibly earlier.
what
Why he is on a list.He's a murderer
46 John Taylor
47
Kirko Bangz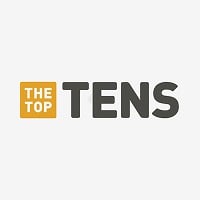 Kirk Jerel Randle (born August 20, 1989), better known by his stage name Kirko Bangz, is an American rapper, singer, songwriter and record producer signed to Atlantic Records. He is best known for his single, "Drank In My Cup" which was released in 2011 and peaked at number 28 on the US Billboard Hot ...read more.
48
Dave Grohl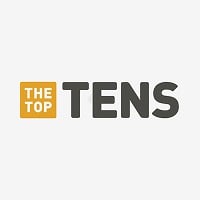 David Eric "Dave" Grohl is an American rock musician, multi-instrumentalist, singer, songwriter, producer and film director. He is best known as the former drummer of the hugely popular 90s grunge band Nirvana and the vocalist/guitarist for the alternative rock band Foo Fighters. He has sat behind the ...read more.
His smile is just beautiful! - MontyPython
49
Will Smith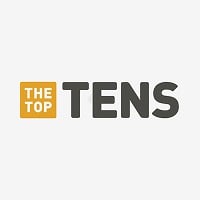 Willard Carroll "Will" Smith, Jr. is an American actor, comedian, producer, rapper, and songwriter. He is best known for his acting career overall. He has been in many popular movies, These include, but are not limited to, the Men in Black franchise, The Pursuit of Happyness, and After Earth. He is ...read more.
Wo... Man this guy is the hotesst and had the most touchable abbs ever... I want him
I can belive he's not on the top 10 man people don't know ugly form hott... =D
YAHHH that's HOT OH that's HOT - FairToThePoorAndKind
50
Liam Gallagher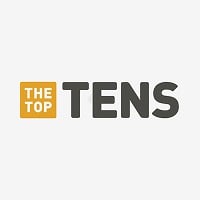 William John Paul "Liam" Gallagher is an English musician, singer, and songwriter. He rose to fame as the lead singer of the rock band Oasis, and later as the singer of Beady Eye.
PSearch List