Top 10 Sexiest Men in the World
As humans, we are naturally drawn to physical attractiveness and charisma, and there's no denying that some men have that certain "it" factor that sets them apart from the rest. From actors to musicians to athletes, the entertainment industry is filled with male celebrities who have captured our hearts with their good looks, charm, and talent. In this list, we will be counting down the top ten sexiest men in the world who have stolen our hearts and made us weak in the knees with their smoldering looks and undeniable sex appeal.

Whether it's their chiseled abs, piercing blue eyes, or rugged good looks, these men have become household names and heartthrobs for millions of fans worldwide. Some have even gone on to become cultural icons, representing the epitome of sexiness and masculinity in our society. So sit back, relax, and prepare to swoon as we count down the top ten sexiest men in the world.

The Top Ten

1 Johnny Depp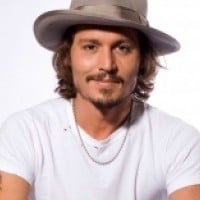 John Christopher "Johnny" Depp II (born June 9, 1963) is an American actor, producer, and musician. He has won the Golden Globe Award and Screen Actors Guild Award for Best Actor. His role in a movie is often rather big. His character is often on the "loopy side" and his character being in a darker state of mind, etc.
Lots of these men are sexy, but let's just keep it real, alright? If you say most handsome or most charming man of all, I might not pick him, but how the heck can anyone be sexier than this guy here?

He always selects characters with totally different personalities or behaviors to act, and every time he does, people remember those characters forever: Mad Hatter, Edward, Sweeney Todd, Willy Wonka, Captain Jack Sparrow. These characters defined those movies.

Anyway, I vote for him, but I have to admit that there are lots of sexy men here though.
He guides his acting career based on his own feelings about the part he would be portraying. He is a dedicated father. He's been sexy his entire life. Every look, hair color, beard, mustache, or shave looks wonderful on him. He is a very calm, caring person.
He is an adult and really sexy MAN. Not like Hiddles or Kaulitz. I will say a thousand and one times, he is a REAL MAN. Johnny is frighteningly talented, and in every one of his films, the first person you will remember is HE. I think that John Christopher Depp II really deserves to be the sexiest man on this planet! LOVE him!
World's Sexiest Man Alive! What can I say? You're not the Sexiest Man if you are not Johnny Depp! It goes Johnny Depp, Me, and I don't really care who follows. Just kidding. My list goes Depp, Chris Pratt, Tom Hiddleston, Chris Evans, Orlando Bloom, and Robert Downey Jr.
2
Barun Sobti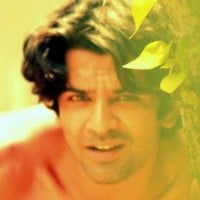 Barun Sobti is an Indian actor. He is most famous for his role "Arnav Singh Raizada" for the show "Iss pyaar ko kya naam doon". This character won millions of hearts.
He is strong in all the departments that matter: acting, looks, charisma, attitude, and a lot more. No other Indian actor possesses all of those qualities as a package. In short, he is a complete package that Bollywood refuses to acknowledge, especially the likes of Karan Johar (nepotism industry) and others. We are waiting for him to be discovered by Hollywood, as I believe only Hollywood might have projects worthy of him.
Barun Sobti is the most handsome and sexy man on Earth.
It's always his humility, expressive eyes, and charisma that his fans find sexy. He redefined stardom on the small screen, yet never got carried away with it.
Barun is the most amazing actor! Apart from that, he's so handsome, and to be very honest, he's also sassy!
3
Ian Somerhalder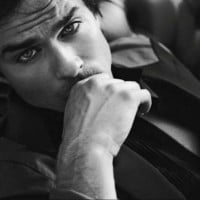 Ian Joseph Somerhalder is an American actor, model and director. He is known for playing Boone Carlyle in the TV drama Lost and Damon Salvatore in The CW's supernatural drama The Vampire Diaries.
He is gorgeous, just look at those eyes! His body, hair, jawline, personality all make him one of the sexiest men alive. As Damon, he is the sexy bad boy with a heart of gold, and I love it. Loved him in Lost, and (spoilers) was so sad when he was killed off. And he's way hotter than Paul Wesley. No question, Paul's face looks like it was carved from stone by a two-year-old.
P.S. Obviously, whoever made this list is a fangirl of Supernatural because otherwise, why would the top three be stars in it? I admit Jensen Ackles is hot, but Misha Collins is an old man with a pumpkin for a head.
Oh my God, Ian should be like number 2 or something. Have you watched The Vampire Diaries? If you haven't, please do. You are going to fall in love with him the first time. He is so hot, and that crooked smile melts my heart. After seeing him as Damon, I spent most of my time daydreaming about him. Come on, girls, get him higher on the list! VOTE HERE!
It was so difficult to choose between Ian and Sonu Nigam because, in the case of acting, Ian is my favorite, and in the case of singing, Sonu is my favorite. But because this list is about sexiness, my vote goes to Ian. I love him as Damon in The Vampire Diaries. He is so sexy and hot. Lots of love for you, Mr. Somerhalder, from India.
Aww, come on! Ian should be higher than 8! Not to offend anyone, but I think he is WAY better than Tom Hiddleston. Have you seen him in The Vampire Diaries? If not, then please do. You will know what is really hot and sexy. The way he acts, his baby blue eyes, his cunning smile... He is just PERFECT!
4
Robert Downey Jr.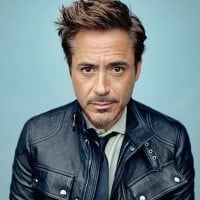 Robert John Downey Jr. (born April 4, 1965) is an American actor and producer. His career has included critical and popular success in his youth, followed by a period of substance abuse and legal troubles, and a resurgence of commercial success in middle age.
He's absolutely gorgeous! Right down to his body and his perfect face. His eyes are so dark and deep. I could possibly stare into them for hours. And his smile! It's the sweetest smile. Plus, he's utterly hilarious and a talented actor. He makes EVERY character he plays very sexy. He's also a talented musician and has a singing voice like an angel and plays the piano like a god. He's truly the greatest man ever to live.
He has a doll face, an absolutely witty and funny personality. He is an extreme talent in his field of acting. His eyes are such a lovely shade of brown and just make your heart pound. He has a gorgeous body and singing voice. A prime example of what sexy is.
Seriously the sexiest man alive, not just physically but as a person in general. He is amazing, inspiring, talented, and just beautiful. I also believe him to be one of the greatest actors of our time. VOTE RDJ!
He is a beautiful, sexual, cute actor in the world. I want to meet him in life. He plays amazingly and fantastically. I love him and know about him everything by heart.
5
Jensen Ackles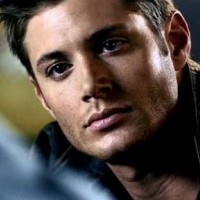 Jensen Ross Ackles is an American actor and director. He is mostly known for his role as Dean Winchester on the CW fantasy series Supernatural. He is also known for his roles in television as Eric Brady in Days of Our Lives, which earned him several Daytime Emmy Award nominations, as well as Alec/X5-494 in Dark Angel and Jason Teague in Smallville.
Jensen Ackles is the best actor in the world! I love his acting because every role he plays is deep and sensual. He makes you laugh, smile, cry, and think... When you see him perform, you can't stay indifferent because everything he acts feels so real... He is an amazing actor and an adorable person.
Jensen Ackles is an extremely talented actor who I personally have been following since the first time I saw him in the daytime soap opera, Days of Our Lives. When he left Days of Our Lives, I admit I lost contact with him until he showed up on Dark Angel and then again in Smallville. I have watched him grow as an actor and have come to admire his acting skills and abilities. When Jensen Ackles plays a character, he IS the character. When he comes out of character, he appears and seems to be a kind and caring individual. I would love to meet him and his wife, Danneel, one day. I consider him a fantastic actor who presents his Supernatural character, Dean Winchester, so well that he will make you laugh when the situation calls for a laugh, cry when his character cries, and be angry when his character becomes angry. Jensen Ackles knows how to express himself. Not only with words but with facial expressions. If no one was able to hear his voice, he would be able to communicate with his ...more
He is super hot! The first thing, he is my favorite actor, and second, it is undeniable how handsome he is. He's the reason why I started watching Supernatural in the first place. I think that Jensen Ackles is the most beautiful man on the planet and has eyes that you could just drown in!

More importantly, though, he is the best actor I have ever seen. EVER. He can convey anything with just a look or expression.

I also think that he is one of the nicest people in the business. He is incredibly humble, shy, hardworking, and a devoted family man.

I could ramble on and on... I won't... Well, except to say that I think Jensen Ackles is absolute, sheer, flawless perfection.
Jensen Ackles and Misha Collins are the only two men worthy of this honor. If you allow anyone else to win, then there is seriously something wrong with this poll and "The Top Tens."

Jensen is the sweetest man in real life. I have met him twice now, and I can only say that he was sweeter each time I met him. His wife is a doll baby. She made me want to take her home in my pocket and let her live in my little Barbie Malibu Dream House from when I was a little girl. Jensen is giving, caring; he sees needs in others and wants to help - like his work for the Down Syndrome Org in the name of his nephew. He is just an amazing man.
6
Misha Collins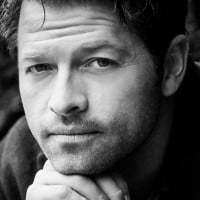 Dmitri "Misha" Collins is an American actor, best known for his role as the angel Castiel on the CW television series Supernatural.
Humor is sexy, right? Then I promise that alone makes Misha Collins worthy of the number one spot on this list. He is so hilarious and random. More than that, though, he is completely gorgeous. He makes such a pretty angel on Supernatural. And he's a little angel-like in his real life as well. His charity work, especially with his charity Random Acts, is so very inspiring. How can you not adore someone who wants to change the world one random act of kindness at a time? And if that isn't enough to make you love Misha, he is a fabulous husband and doting father to his two adorable children. Misha Collins is always number 1 for me.
Misha is among the most amazing human beings, truly beautiful inside and out. He's a fantastic actor who has brought to life one of the most alluring, complex, and refreshing characters on television. Yet, though his character's storyline is quite tragic at times, Misha never fails to dazzle me and make me smile. His good heart does nothing but make him even more beautiful than he already is. He is always facilitating our ability to do good in the world while having fun. He's comfortable just being who he is, and there is nothing sexier than a man who can be confident, intelligent, witty, and kind.
On the actor spectrum, he deserves this spot and higher. He is very cute, and in "Supernatural," when possessed by Lucifer, the way he speaks and the faces he makes proves him to be one of the best actors out there. In "Supernatural," he takes everything so literally, and it makes me laugh every time. But I believe the one thing I will remember him most by is... "Hey, Assbutt!" It's now my favorite word to use when I'm trying to get my idiot friends to calm down. Overall, an amazing and cute guy. I really wish that he and the two above him, all 3 from "Supernatural," were in more movies. They deserve to be so much more well-known.
He is talented and gorgeous, and he does so much charity work that it seems he isn't just an angel on the show Supernatural, but he is also one in real life. Just a generally great guy and totally beautiful.
7
Idris Elba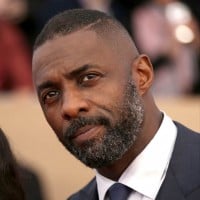 Idrissa Akuna "Idris" Elba OBE is an English actor, producer, musician and DJ known for playing drug trafficker Stringer Bell on the HBO series The Wire, DCI John Luther on the BBC One series Luther and Nelson Mandela in the biographical film Mandela: Long Walk to Freedom.
Why is he so low? He deserves to be in the top 10. And why is he the only black guy on the list?
Well, I did not expect him to be in first place, but good for him, I guess.
Hot in every way possible.
Sexy talent is sexy.
8
Ryan Gosling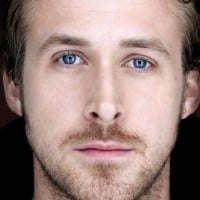 Ryan Thomas Gosling is a Canadian actor, musician, and producer. He began his career as a child star on the Disney Channel's Mickey Mouse Club and went on to appear in other family entertainment programs including Are You Afraid of the Dark?
Ryan Gosling is my number one choice as the sexiest guy in Hollywood. I've watched clips from "La La Land" a hundred times, and in their entirety, have watched "The Notebook" and "Crazy, Stupid, Love" more than a dozen times. Ryan Gosling deserves to be ranked number one on your list.
This list is unfairly biased towards Americans. I don't really know how to decide who's hot and who's not because I'm a man, but I'm Canadian, so I chose Ryan.
He deserves to be in the top 10. Come on, haven't you seen The Notebook? He was dashing.
He is so gorgeous and talented, funny, and cute! He really deserves to be on top of this list!
9
Chris Evans (Actor)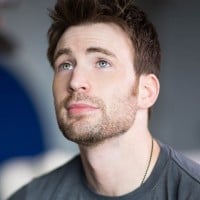 Christopher Robert Evans is an American actor. Evans is best known for his superhero roles as the Marvel Comics characters Captain America in the Marvel Cinematic Universe and the Human Torch in Fantastic Four.
According to me, he is the sexiest person in the world. If you have watched any of his movies, then he is 100% your favorite actor. If not, go and watch and vote for that sexy guy. Love you, Chris Evans.
I think he is the most talented actor ever. I watch all the Marvel action movies, and he just plays Captain America well. He is fit to play that part.
Wouldn't mind him at all. He looks sexy and plays Captain America well. I think he is most definitely sexy.
He is simply a beautiful man. I first saw him in Away We Go. He's even more beautiful with a light beard.
10
Christian Bale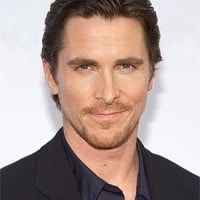 Christian Charles Philip Bale (born 30 January 1974) is an English actor. Known for his versatility and physical transformations for his roles, he has been a leading man in films of several genres. He has received various accolades, including an Academy Award and two Golden Globe Awards. Forbes magazine ranked him as one of the highest-paid actors in 2014. ...read more.
He is the best action superhero out there today on the big screen and in real life. He visited the CO shooting victims in hospitals to offer his support. Without him, Batman wouldn't be popular or well-known. The world does need a Batman and a Bruce Wayne, and he displays it beautifully.
I've been a fan of his for over 20 years. I met him on 5-5-08, and he's more handsome in person. He was tired from filming, and he came out to sign autographs for fans. He was surprised there were fans out there for him.
He's a handsome guy. He also is the best actor of this time. His best movies feature him playing not handsome characters. I love him too much in The Machinist and Rescue Dawn.
Best actor + hottest man ever. Period.
The Contenders
11
Chris Hemsworth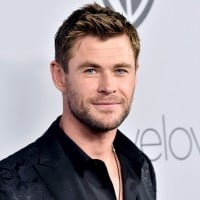 Chris Hemsworth is an Australian actor. He is best known for his roles as Kim Hyde in the Australian TV series Home and Away and as Thor in the Marvel Cinematic Universe films Thor, The Avengers, Thor: The Dark World, Avengers: Age of Ultron Thor: Ragnarok, Avengers: Infinity War and Avengers: Endgame.
For the love of God! Why wouldn't he be on this list?! He is an Australian GOD! He has the body of a gladiator and the face of an Adonis. Besides, he is so cute, lovely, and caring, a good actor and a cool person. He MUST be on this list!
How is this dude not number 1! This guy is hot as heck, like seriously, I would faint if I met him in real life. He's that hot. This guy deserves to be number one, especially for his role in Thor. Dude, that was 10/10.
Never heard of him, but, I am not Australian. Chris gets my vote. Great eyes, nose, and chin... really, what is there not to like! And I don't think of you as an object. God gave you some good genes!
Oh man, he's so cool, and when he acts as Thor, he's the best. Only he can carry hammers. When I grow up, I am going to be like you, Chris Hemsworth. You're my friend's favorite actor.
12
Leonardo DiCaprio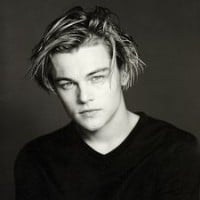 Leonardo Wilhelm DiCaprio (born November 11, 1974) is an American actor and film producer. Known for his work in biopics and period films, he is the recipient of numerous accolades, including an Academy Award, a British Academy Film Award, and three Golden Globe Awards. As of 2019, his films have grossed over $7.2 billion worldwide, and he has been placed eight times in annual rankings of the world's highest-paid actors. ...read more.
Really? No one voting for him? Titanic, anyone? Romeo + Juliet? Catch Me If You Can? Just to name a few. Leonardo DiCaprio is the epitome of men!
Leo is so underrated. He will always be attractive and a very talented actor, even when he was a kid. Intelligent too.
He is the best actor I've ever seen, and if I had a wish to meet some actor, it would be Leonardo. His acting is precious. I would love to have Leonardo sir's accent.
He's who made me realize I'm attracted to dudes in the first place! There's nothing I wouldn't let him do to me!
13
Jamie Dornan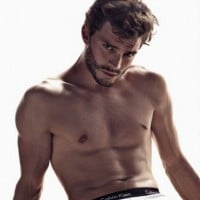 James Dornan (born 1 May 1982) is an actor, model, and musician from Northern Ireland. He played Sheriff Graham Humbert in the ABC series Once Upon a Time (2011–2013), and serial killer Paul Spector in the BBC Two and RTÉ One crime drama series The Fall (2013–2016), the latter of which won him an Irish Film and Television Award for Best Actor in Television and was nominated for a British Academy Television Award for Best Actor. In film, he portrayed Axel von Fersen in Sofia Coppola's Marie Antoinette (2006), Christian Grey in the Fifty Shades franchise (2015–2018), and Jan Kubiš in Anthropoid (2016).
If he is the sexiest, let him be sexual with me.
Why the hell is Jamie this low? He is sexy.
Excuse me, put him higher.
14
David Beckham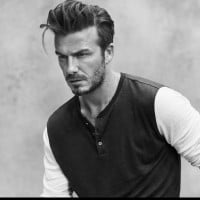 David Robert Joseph Beckham is (born 2 May 1975) is an English former professional footballer, the current president & co-owner of Inter Miami CF and co-owner of Salford City.. He played for Manchester United, Preston North End, Real Madrid, Milan, LA Galaxy, Paris Saint-Germain and the England national team, for which he held the appearance record for an outfield player until 2016. He is the first English player to win league titles in four countries: England, Spain, the United States and France. He retired in May 2013 after a 20-year career, during which he won 19 major trophies.
I think he's the perfect example of sexiness, and he should be in the top 3! A pure gentleman, social, kind-hearted. Love you, man! You rock!
David Beckham is the true definition of HOT & SEXY. I think he is way hotter than any movie actor around the world.
I like David Beckham. Sexiest means, in my opinion, a healthy, true, famous, and social person. I like him very much.
Already married, but so, so sexy. How could you say "NO" to him?
15
Dylan O'Brien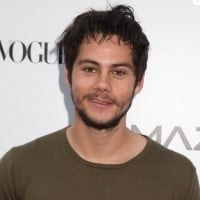 Dylan O'Brien is an American actor. He is known for his lead role as Thomas in the dystopian science-fiction adventure trilogy The Maze Runner and for his role as Stiles Stilinski in the MTV television series Teen Wolf.
He is the most powerful and one of the best actors of the present generation. Have you seen him? He is literally a bombshell. Be it Maze Runner or Teen Wolf, he gives full justice to his roles with his own charming self. He is a great actor, hardworking, cute, funny, super talented, sexy, hot, hot, and more hot!
I'm glad to see him in the Top 20 at least. I thought he was more underrated. Anyway, I love him so much because not only is he sweet-looking, but also he's sweet and nice to his fans. Obviously, almost every celebrity is like this, but his smile is one of the reasons I can't stop loving him. He's so cute too.
Oh my God, he is so gorgeous, my favorite actor ever. There are no words to describe him other than beautiful. He brightens up my day. Can't wait for the next Maze Runner, the Death Cure! Wish I could meet you, Dylan. Love you, Emily xxx.
He should take Brad Pitt and Ian Somerhalder's place. He deserves it. If I have to choose between all the sexiest men, I'd choose him. I don't know what it is about him that makes him so special. But he is the one and only. I wish I could find a man like him :( I didn't like Teen Wolf, but I just watched because of him. He made it awesome. Love you.
16
Henry Cavill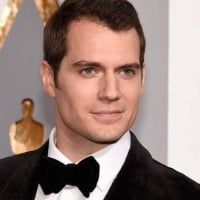 Henry William Dalgliesh Cavill is a British actor. He began his career with roles in the feature adaptations of The Count of Monte Cristo and I Capture the Castle.
Just gorgeous. Seeing him in orange tights in the Tudors was wonderful. Looking forward to seeing him in tights again as Superman!
He's the sexiest thing alive! Oh, so perfect! Talented, sexy, and a real gentleman.
Henry is the most beautiful man alive, both inside and out!
The Tudors, Immortals, Man of Steel among other important movies! Really perfect!
17
Juan Carlos Ferrero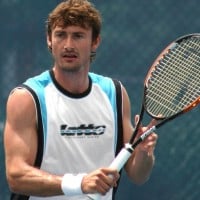 18
Taylor Lautner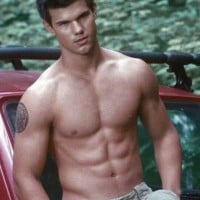 He is amazing. Not only is he sexy and has amazing abs, he can also dance, sing, and he is an expert in martial arts. In movies, he does all his own stunts. I love him so, so much. He's totally amazing.
Taylor Lautner, dang his body, his abs, his eyes, and don't forget his laugh. So hot, right? He's someone who can be hardcore but then be so gentle and warm that it makes you shiver. Plus, come on now, you gotta love his hair. Ugh! I'm in love. Vote for Lautner.
I feel like he's underrated. He's such a great actor, and I'd love to see him acting in movies more often. He's hot like everything else about him.
I fell in love with him the first time I saw him in Twilight. He made the movie saga actually worth watching!
19
Shemar Moore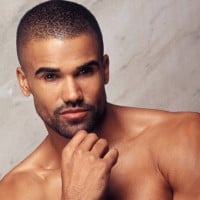 Shemar Franklin Moore is an American actor and former fashion model. His notable roles are that of Malcolm Winters on The Young and the Restless from 1994 to 2005, Derek Morgan on CBS's Criminal Minds from 2005 to 2016, and as the third permanent host of Soul Train from 1999 to 2003. From 2002–2003 he was a regular in the television series Birds of Prey.
Can't believe he is so low on the list. This man is so hot he melts the TV screen. And he can act too! Love him on Criminal Minds. His relationship with Penelope is funny and sexy all rolled into one. He's #1 on my list.
Absolutely, hands down, the most gorgeous man I have ever seen. This guy couldn't take a bad picture if he wanted to. It just isn't possible. These other guys are lame in comparison.
Extremely sexy, and his voice just oozes sensuality and calm strength! Stunning body, and I love him in SWAT but missed him on Criminal Minds.
I can't believe he isn't on this list anywhere!
20
Ryan Reynolds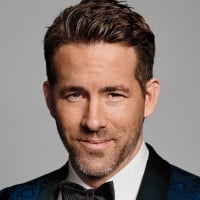 Ryan Rodney Reynolds is a Canadian actor and producer. He portrayed Michael Bergen on the ABC sitcom Two Guys and a Girl, Billy Simpson in the YTV Canadian teen soap opera Hillside, as well as Marvel Comics characters Hannibal King in Blade: Trinity, Wade Wilson / Weapon XI in X-Men Origins: Wolverine, and the title character in Deadpool.
How is he not at least in the top 20!? Ryan Reynolds is not only physically good looking, but he also has a sense of humor and personality that is just out of this world! Definitely should be at least in the top 20.
I absolutely love how he jokes around. He seems like such a great guy to be around. He deserves more love.
Ryan Reynolds is fine as hell. He is hilarious, cute, and an amazing person.
If you can look at that face and keep scrolling, you are the only one.
21
Tom Hiddleston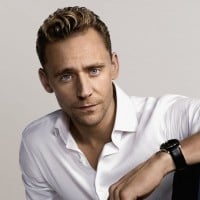 Thomas William Hiddleston is an English actor. He is best known for his role as Loki in the Marvel Cinematic Universe, appearing in Thor, The Avengers, and Thor: The Dark World.
He has the best smile! A great laugh, and hey, he is in two movies as God! 6'2" of pure gorgeousness.
Why isn't this man number one on each and every "Who's Who" list on the internet? Honestly, this man's got it all: not only is he (the very definition of) sexy, but he's quite intelligent, utterly charming and polite, a brilliant actor, a kind and humble gentleman, and inspirational to all sorts of people. From the way that he handles himself to the sincere love he has for the theater and his career, he is admired by many. And let's be real here: there is not a single picture in existence that this man does not look gorgeous in, and that says something. Seriously, vote for this man. You know deep down he's rightfully number one, anyway.
I have to admit, he is my first actor crush. I never met the man in person, but I've surfed the web to learn what I can about his career and perhaps about what kind of person he is, or could be, in real life. From what I've seen, not only is he incredibly talented and intelligent, but from a superficial point of view, he is absolutely stunning to look at. Such striking features. And then the way he talks and behaves around his coworkers and fans, and the way he interacts with his characters. He is able to bring stories to life in such a way that the viewer feels he or she can truly relate to them in everyday life. Fantastic job, Tom! You've won the hearts of the world by simply being true to yourself!
Tom is an incredibly beautiful person, both physically and emotionally. He puts every ounce of dedication and effort he has into his acting, and at the end of the day, no matter how tired he is, he will always take time to thank and appreciate the people who love him. His overwhelming amount of charisma, kindness, intelligence, and graciousness make him well deserving of the top spot on this list. You have never seen a man with more passion for his job like Tom. Any question about a role he is playing or has played will be practically answered in the form of an impromptu soliloquy. He is just that enthusiastic about what he does.
22
Iker Casillas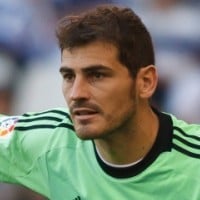 Iker Casillas Fernández is a Spanish retired professional footballer who played as a goalkeeper. Popularly dubbed "San Iker" for his ability to produce spectacular saves, Casillas is widely regarded to be one of the greatest goalkeepers of all time.
Come on, he is cute.
23
Bradley Cooper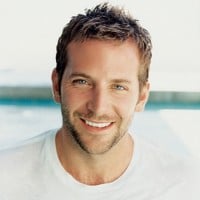 Bradley Charles Cooper is an American actor and producer. He has been nominated for four Academy Awards, three for acting and one for producing, and one Tony Award.
With the obvious exception of A Star Is Born, Bradley Cooper is so magnetic and charismatic in his roles. He looks equally good whether he's bearded, clean-shaven, or scruffy, and his smile is amazing.
He is known for his roles in the films The Hangover, The A-Team, Wedding Crashers, and Limitless. In 2011, People magazine named Cooper "Sexiest Man Alive."
Bradley Cooper should be number 3, not Misha. That's dumb, even though I'm glad Jensen is number 1. Bradley Cooper is sexy too, and he's my second favorite.
Number 47?! You might be kidding me!
24
John Barrowman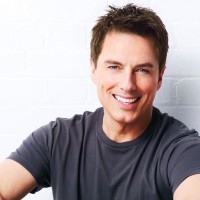 John Scot Barrowman is a Scottish-American actor, singer, presenter and writer. Born in Glasgow, Scotland, he moved to the United States with his family in 1975.
Just look at him and guess the age. You will definitely be wrong.
Actually, his name is Mr. Perfection!
One of my favorite dreams!
25
Enrique Iglesias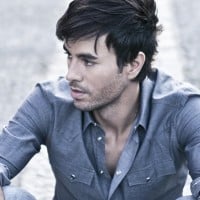 Enrique Miguel Iglesias Preysler, known professionally as Enrique Iglesias, is a Spanish singer, songwriter, record producer and actor.
I had never seen a person like Enrique Iglesias. I feel he is the sexiest man in the world. I like his face very much. I go crazy when I see him. I like the mole on his face too, in his earlier albums. I love you, Enrique.
I just love Enrique Iglesias! He is, of course, the sexiest man in the world! His voice makes me feel so good, excited, and relaxed at the same time! He sings with passion, and this is also reflected in the fans and audience all the time! I love you, baby!
Enrique is no doubt the sexiest, coolest, most handsome, funniest, and kindest person alive. He makes the world a better place with his songs and his compassion towards his fans. Every time I see him, he just blows my mind and heart away. I love you, Enrique, more than anything.
He has the gift of making you feel that he is singing only to you. He makes me melt. I love to listen to his songs in Spanish -- and I am a native English speaker. Such a sculpted face and body. Anna Kournikova is a lucky woman.
PSearch List