Top 10 Biggest Stoners of All Time
The Top Ten
1
Snoop Dogg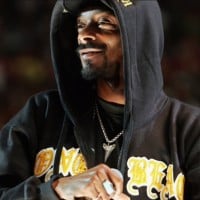 Cordozar Calvin Broadus, Jr., (born October 20, 1971) known professionally as Snoop Dogg, is an American rapper, actor, record producer, and television personality from Long Beach, California.
In my opinion Snoop D O double G is the best stoner of all time. For those who chose Wiz Khalifa remember who Wiz Khalifa learned from. If Wiz Khalifa never met Snoop Dogg then he would go down a few spaces on the top ten list. Snoop Dogg was his teacher basically and anyone learning from Snoop Dogg should have the skills to be on this list.
I think I accidentally voted for Willie Nelson, because he smoked on the roof of the white house and had Snoop taking a break, but then I thought Snoop Dogg smokes 81 blunts a day and I just found out he smoked in the white house bathroom. Snoop Dogg #1.
The biggest stoner of our time.
He smokes weed for breakfast.
2
Bob Marley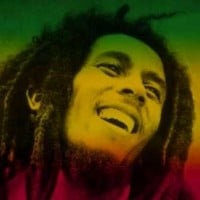 Robert Nesta "Bob" Marley was a Jamaican reggae singer, songwriter, musician, and guitarist who achieved international fame and acclaim.
Even though he actually started smoking at a late age (22), he is known for being one of the biggest users of all time, most likely because Rastafarianism worships the plant as a connection to god.
This dude was the biggest stoner of all time. His album covers say it all, he hs the marijuana colors all over them.
People who don't smoke will never understand why others smoke.
When we talk Bob Marley, we talk weed!
3
Willie Nelson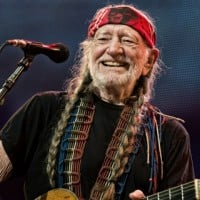 Willie Hugh Nelson is an American musician, singer, songwriter, author, poet, actor, and activist. The critical success of the album Shotgun Willie, combined with the critical and commercial success of Red Headed Stranger and Stardust, made Nelson one of the most recognized artists in country music.
Willie Nelson and Snoop Dogg smoked together once. They smoked so much that Snoop Dogg had to quit but Willie just kept going. If you can outsmoke Snoop Dogg, you deserve to be on top
Willie Nelson is both a great country artist and defiantly one of the top stoners out there. The guy is old school and kills it.
This guy should be at number 1, above Snoop and Marley. He's 90 something years old and still eating those edibles. What a legend.
Come on he is the top stoner, you can here it in his voice, and lyrics and oh yeah all the time when you see him high.
4
Cheech Marin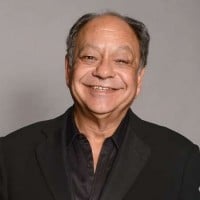 My dude took acid for the first time in front of a cop.
These guys are stoner pioneers the biggest potheads they should be second
Dude best stoners ever
He was pretty big
5
Jimi Hendrix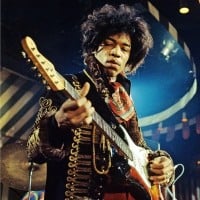 Jimi Hendrix (born November 27, 1942 - September 18, 1970) was an American rock guitarist, singer, and songwriter. Although his mainstream career spanned only four years, he is widely regarded as one of the most influential electric guitarists in the history of popular music, and one of the most celebrated musicians of the 20th century. The Rock and Roll Hall of Fame describes him as "arguably the greatest instrumentalist in the history of rock music". Hendrix is consistently ranked on lists of musicians who died too soon.
He really didn't die as a drug addict. He had taken some sleeping pills but he didn't know that the European pills were stronger than the American pills. A too strong dosage that he was used to together with the mix of alcohol ( a bottle of wine he drank that day ) killed him. It was more of an accident than a drug overdose.
He did die of an overdose but by accident. The sleeping pills he used when he died were English prescriptions and were stronger without his knowledge than the American prescriptions he was used to. He did drink some wine but because he had take a higher dosage than usual he was found dead with vommit stuck in his troath.
Jimi had dropped enough acid that he's probably still tripping!... And weed was part of everything for him!... This cat ruled! RIP
Just look at the album cover for The Jimi Hendrix Experience it will tell you all you need to know
6
Wiz Khalifa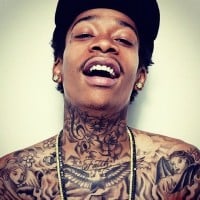 Cameron Jibril Thomaz, better known by his stage name Wiz Khalifa, is an American rapper, songwriter, and actor. He was born on September 8, 1987.
Wiz said he easily spends over $10 k on weed every month. That's almost an ounce every day. Plus his YouTube channel is all about weed, rolling, smoking. It's what he does.
All he does is smoke weed. Literally every one of his songs is about it or has some reference to it. He has a mixtape called Kush and Orange Juice. His debut album is called rolling papers.
At this point especially the strong weed we have today including the amount of money he makes, he could be the biggest stoner of all time!
Every song of his since 2010 has been cannabis related.
7
Ozzy Osbourne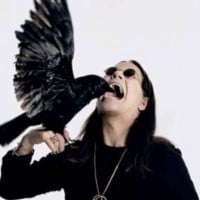 John Michael "Ozzy" Osbourne was born on December 3, 1948. He is also known as ''The Prince of Darkness''. Ozzy is an English singer, songwriter, and television personality. He rose to prominence in the early 1970s as the lead vocalist of the band Black Sabbath. Osbourne was fired from Black Sabbath in 1979 and has since had a successful solo career, releasing 11 studio albums.
Booze, weed and uppers ( amphetamines ) had helped fuel Black Sabbath's earlier albums. Black Sabbath vol.4 was their cocaïne album. Just listen to the opening song of the album " Snowblind ". After the first verse you can hear a subtle whisper of Ozzy Osbourne singing " cocaïne ", a celebration of their new-found drug of choise. On the sleeve of the Original album you can also read " We wish to thank the Coke-Cola company of Los Angeles ". I think it was better if the group had stick to alcohol, weed and amphetamines because after the fifth album it went downwards for Ozzy Osbourne.
Some of the biggest stoners of all time would who NEED to be at least top 10 are B-real, Snoop Dogg, Redman and Method man. two words: Mount Kushmore
Bad singer but very good stoner.
Wow like seriously drugs was like his brothers he could get enough of them
8
Seth Rogen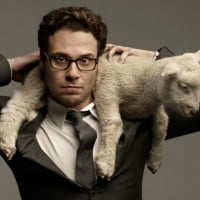 Seth Aaron Rogen is a Canadian actor, filmmaker and comedian. He began his career performing stand-up comedy during his teenage years, winning the Vancouver Amateur Comedy Contest in 1998. While still living in his native Vancouver, he landed a supporting role in the series Freaks and Geeks. He has appeared in movies such as Paul, Knocked Up, Neighbors, This Is The End, The Kung Fu Panda Franchise, The 40 Year Old Virgin, Sausage Party and Horton Hears A Who!
Literally everything this guy does is cannabis related, from joint-rolling tutorial vids to stoner comedies.
His names is Seth Rogen and he is an awesome stoner dude!
Everyone knows his name
9
Tommy Chong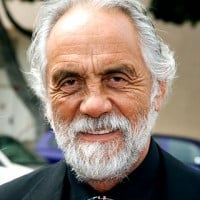 Thomas B. Kin Chong is a Canadian-American comedian, actor, writer, director, musician and cannabis rights activist who is known for his marijuana-themed Cheech & Chong comedy albums and movies with Cheech Marin, as well as playing the character Leo on Fox's That '70s Show.
I agree, but he's kind of old-school and not relevant anymore. That being said, his reputation is sky-high.
How is Cheech Marin 4th and this guy way down here at 40? Tommy was in That 70s Show!
10
Kurt Cobain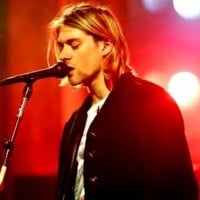 Kurt Cobain was born February 20, 1967, in Aberdeen, Washington. In 1987, he started the grunge band Nirvana, which became one of the most successful bands ever. He was a talented yet troubled grunge performer. Kurt Cobain became a rock legend in the 1990s with his band. He committed suicide at his Seattle home in 1994.
A stoner?!? Really?!?! Kurt Cobain was well known for being a Heroin addict yes but he wasn't one of those "smoke weed everyday" bullers like wiz Khalifa. He knew he had a drug problem and he knew it was wrong and it wouldn't solve anything in the end. So to call him a stoner is an insult to him and anyone else addicted to drugs.
This guy thought that anything and everything could be fixed with drugs.
I'm a huge Cobain fan but I think he was way more into Heroin.
The Newcomers
?
L. Ron Hubbard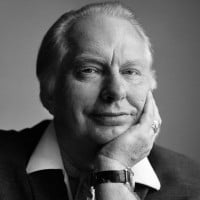 Lafayette Ronald Hubbard (March 13, 1911 – January 24, 1986) was an American author of science fiction and fantasy stories who founded the Church of Scientology. In 1950, Hubbard authored Dianetics: The Modern Science of Mental Health and established a series of organizations to promote Dianetics. In 1952, Hubbard lost the rights to Dianetics in bankruptcy proceedings, and he subsequently founded Scientology. Thereafter, Hubbard oversaw the growth of the Church of Scientology into a worldwide organization. ...read more.
The Contenders
11
Lil Wyte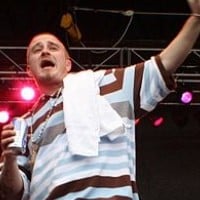 Patrick Lanshaw, better known by his stage name Lil Wyte, is an American rapper from Memphis, Tennessee.
I have noticed that stoners are very diverse and musically talented.Just look at this list.
Also super famous
12
Lil Wayne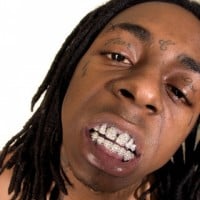 Dwayne Michael Carter, Jr. is an American rapper from New Orleans, Louisiana. He was discovered by Brian "Baby" "Birdman" Williams at a very young age, and was signed to Cash Money Records, where he would be one quarter of the rap group Hot Boys. In the years to follow, he would go on to find his own label, Young Money, where he would sign popular artists such as Drake, Nicki Minaj and Tyga, and he would go on to be one of the most popular rappers of all time. ...read more.
He's more of a lean-head, but still probably uses a lot of cannabis.
13
Tupac Shakur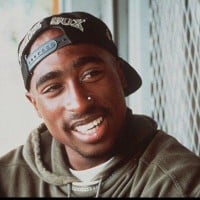 Tupac Amaru Shakur, also known as 2Pac, was an American rapper and actor born on June 16, 1971 in East Harlem, New York. Tupac sold over 75 million records worldwide and has been referred to in multiple major publications such as Rolling Stone as one of the greatest music artists of all time. 2Pac was assassinated on September 1996 at the age of 25. ...read more.
This guy is at least on par with snoop and constantly smoked blunts
14
Keith Moon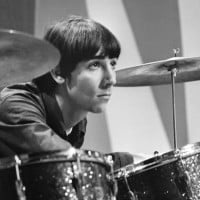 Keith John Moon was an English drummer for the rock band the Who. He was noted for his unique style and his eccentric, often self-destructive behaviour. His drumming continues to be praised by critics and musicians.
He was so angry at Roger Daltrey ( Sweden in the sixties ) that he started to hit Daltrey with a tambourine on his head. Roger Daltrey punched him back in the face. The reason was because Roger flushed the bag of amphetamines of Keith Moon trough the toilet. After this incident they kicked Roger Daltrey out of the group. He was shortly hired again if he promised that he would never touch the drugs ( and especcially those of Keith Moon ) of other groupmembers again.
15
John Lennon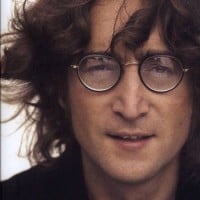 John Winston Ono Lennon, MBE (9 October 1940 - 8 December 1980) was an English singer and songwriter who rose to worldwide fame as a co-founder of the Beatles, the most commercially successful band in the history of popular music. He was assassinated by Mark David Chapman on December 8, 1980 at age 40. Lennon was characterised by the rebellious nature and acerbic wit in his music, writing and drawings, on film, and in interviews. His songwriting partnership with Paul McCartney remains the most successful in history.
He's the reason the Beatles broke up.
They are very cool/rad
16
George W. Bush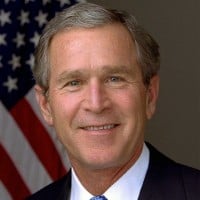 George Walker Bush is an American politician and businessman who was born in July 6, 1946. He served as the 43rd President of the United States from 2001 to 2009 and 46th Governor of Texas from 1995 to 2000. He is the eldest son of Barbara and George H. W.
High on what? If you know, why don't you say on what substances he was?
I don't think so
17
Devin the Dude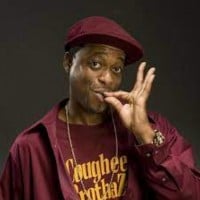 His music speaks to all stoners out there. I'm not a stoner myself, but if I ever was to get stoned I would definitely be listening to his music.
Wiz Khalifa literally have a painting of this guy because he's "one of the greatest weed smokers"
18
Juicy J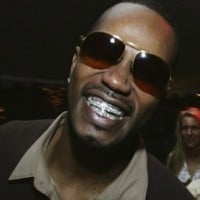 Jordan Houston, known by his stage name Juicy J, is an American rapper from Memphis, Tennessee. He was originally part of the Memphis rap group Three 6 Mafia (originally called Triple 6 Mafia), however he would leave the group and sign to Wiz Khalifa's Taylor Gang in exchange for more money and solo success. He's often criticized for being a sellout and for having very mindless lyrics and only rapping about money, drugs, sex and partying. He is also the younger brother of fellow Memphis rapper Project Pat, who was also part of Prophet Posse and Hypnotize Minds and was closely affiliated with Three 6 Mafia. He is probably respected more in the Memphis rap community for his production rather than ...read more.
Why do you think he gets along so well with Lil Wyte and Wiz Khalifa!
19
Syd Barrett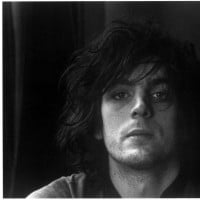 Roger Keith Barrett was an English musician, composer, singer, songwriter, and painter. Best known as a founder member of the band Pink Floyd, Barrett was the lead singer, guitarist and principal songwriter in its early years and is credited with naming the band.
Was a weed smoker when he was still an art-student in the mid-sixties. After that he discovered Psylocibin ( magic mushrooms ) which led him to LSD. His LSD use increased day by day. LSD is a safe drug but when you are abusing with this substance it produces Adrenochrome in you body which can lead to irreversible brain dammage and lead to madness. And that's what happened.
The dude literally experienced mental problems and had to leave the band because of all the drugs he did. That's why Pink Floyd wrote the song 'Brain Damage'
He was an acid-head, not a stoner.
20
Joe Rogan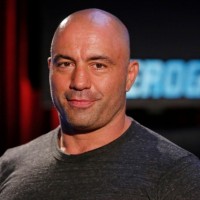 Joseph James "Joe" Rogan (born August 11, 1967) is an American podcaster who hosts The Joe Rogan Experience, a podcast in which he discusses current events, comedy, politics, philosophy, science, and hobbies with a variety of guests.
21
Mac Miller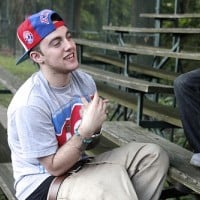 Malcolm James McCormick (January 19, 1992 – September 7, 2018), best known by his stage name Mac Miller, was an American rapper from Pittsburgh, Pennsylvania. He was also a noted record producer under the pseudonym Larry Fisherman. Miller died of an apparent drug overdose on September 7, 2018.
22
Seth MacFarlane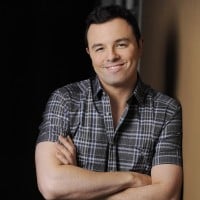 Seth Woodbury MacFarlane is an American television producer, filmmaker, actor, and singer, working primarily in animation and comedy, as well as live-action and other genres.
Oh please. It's apparent through Family Guy screenplay that Seth knows little-to-nothing about the effects of stimulants. He's clean.
23
Janis Joplin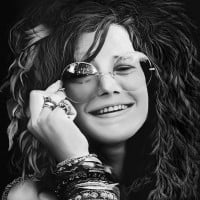 Janis Joplin (1943-1970) was an American singer who rose to fame as the main singer of acid band Big Brother and the Holding Company. She was known for her eccentric hippie style and psychedelic rock music.
Who wasn't a stoner in the sixties? This was part of the sixties lifestyle.
24
Keith Richards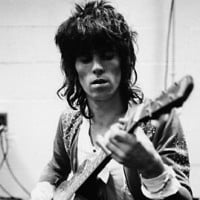 Keith Richards is an English musician—primarily a guitarist—singer, songwriter, best-selling memoirist, and founding member of the rock band The Rolling Stones.
Got super-stoned on just about very chemical substance under the sun. Weed, pills, booze, uppers, downers, acid, junk, crack etc. Survived the rigours of the rock n' roll lifestyle and music industry for over 50 years. Kickass rhythm guitarist, singer and songwriter in the Rolling Stones. Only stoners would use a name like that for their band. From the "I just woke up" appearance to the bandana, from the story of him snorting his papa's ashes to the countless classic stoner/junkie songs he and the Stones have put out, Keith Richards is a viable candidate for the 'World's Greatest Stoner' list.
The name of the band came from the Muddy waters song " I'm a rolling stone ". The real original stoner of the group was Brian Jones.
25
Jimmy Page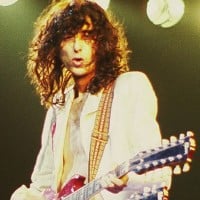 James Patrick Page is an English musician, songwriter, and record producer who achieved international success as the guitarist and founder of the rock band Led Zeppelin.
Jimmy page wasn't really that much of a stoner, just a heavy alcoholic in the band's later years. Best guitarist if all time. by the way it's spelled PAGE
PSearch List