Top Ten Breakdancers (B-boys)
The Top Ten
1
Adam Sevani
This guy is off the hook, he is so good at entertaining peeps which is what he does.
Adam Sevani is the second best dancer of all time. The only dancer better than him is Michael Jackson
This guy is break dance god! The moves he makes are incredible!
Wow really good break dancing. Teach me please!
2
Phisicx
The definition of a B-Boy. His Top Rock, Footwork, Freeze, Power Moves, Fashion, Pose, everything represents the pureness of B-Boy. His signature moves like, Flag Spin, Umbrella Spin, Machine Gun, Thunder Feet, he has the best and strongest signatures of all time and will forever be remembered in the history of B-Boying. Physics is god.
This list is inaccurate, Physicx is the best bboy EVER. He deserves the first place. Lilou and Hong 10 are very good, but not as good as Physicx used to be.
He is the most awesome bboy I ever see. Although he already 'out of the game', but I m sure no one will ever beat him at his prime time. I meant it, no one.
Best power moves. No one can copy.
3
Cico
What can be said about Cico is that he's the KING of '99s and 2000's. Best balance I've ever seen!
I have read Cico's breakdancing biographys and it has inspired me lots, and to work on this sort of dancing more.
Cico power moves are breath taking and so strong...
Cico is a really good bboy! Well respected
4
Taisuke
Taisuke goes for many things. His power moves have exceeded the limits of every other breaker.
He spin very fast. I like him because he combine many moves when he is spinning
Flow, power and originality.
I like her style power.
5
Lilou
Completely fantastic. Could take on all this list if he wanted to, his threads are fantastic. People say he copied Benji with the tricks but that's false. Maybe one or two tricks but Benji doesn't have Musicality as you can see in Benji vs Ronnie, he just has tricks. The second place for me is Thesis, that guy is so dope.
Lilou is the best B-Boy I ever know, he is a living legend, when he's on the dance floor we don't know what will he do, but only he's gonna rock the dance floor. His style, his thread are so good that it makes me started B-Boy. There might not be anyone better than Lilou. Peace.
Lilou has it all, style, technique, musicality and powermoves. Unfotunately, some Bboys just keep flaring so they can avoid the beat. Lilou moves with the beat no nicely it looks flawless.
B-Boy Lilou is the best. When I saw his moves it inspires me to learn B-Boy. HE is a LEGEND...
6
The end
The End, meaning when he does his moves, it's the end of the battle. His Power Moves during the early 2000's took Power Moves to the next level and for sure made many B-Boys quit Power Moves after seeing his skills. His real one handed elbow tracks, his elbow spins, 1990's, cricket to Air Track, and the craziest part is that he keeps the form crystal clean while doing those crazy moves. He is the Korean legend of Power Moves.
This guy brought power to a whole new level. The stuff he did in 2003 is now done by bboys today and he still is ahead of the game. The End is the God of powermoves n'uff said.
You're My Hero! Your Power Move is so Fantastic, so clean, Prince of Quality!
One of the greatest, his powermoves are untouchable and creative. A truly inspiring bboy.
7
Kid david
This guy is the BOSS of B-boy! One day I'll be like him...
The best style, flow and transitions I have seen.
He create of his own styles which it's so cool to watch his free style
8
Hong 10
Haha Chris Brown above this legend.. Hong 10.. Hong 10 is the best bboy there ever was. His style is so sweet and his tricks are so creative. Pays off though: 2x RBBC1 Champ! This list says Chris Brown beats Hong 10 at bboying? I'm laughing so hard right now. Nice humour people!
Really guys, when I saw this I thought it was a joke...
Chris Brown and Adam Sevani are B-Boys? No ' way.
There's only 1 true b-boy in here and his name is Hong 10!
Hong 10 styles and signatures are amazing.. His freezes and flexibility is nice.. Must watch his battles in Redbull because 2013..
One of most technical bboy out there, has original style, even style in powermoves which is very rare to come about.
9
Chris Brown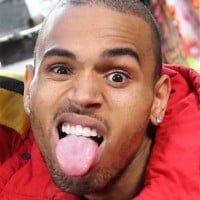 Christopher Maurice "Chris" Brown (born May 5, 1989) is an American singer, songwriter, dancer and actor. Born in Tappahannock, Virginia, he was involved in his church choir and several local talent shows from a young age. He is most well known for his physical assault towards the singer Rihanna in 2009. He is also known for many hit singles, such as "Kiss Kiss", "Run It!", "Forever", "Deuces", "Look At Me Now", "Loyal", "Ayo", and "Back to Sleep".
Chris can dance any style. He gives you what you want and his body movement is just attractive
Chris brown is beast and dopest all of singers very talented like
Michael jackson.
I love breezy. I am a great fan of his
Chris brown is an awesome dancer!
10
Keyz
This is the best, I don't even know who is.
The Contenders
11
Cloud
A true meaning of dancer. His musicality and originality are over the top! Be it B-Boyin' or any other style, I see that he's a perfectionist.
This bboy really brought new things to the table. Kingspin, his popping, a lot of originality. Cloud is probably the best bboy of all time. THE KING!
I don't think the world has ever known any other dancer that is more versatile than him.
He's so unique, and really sets himself apart from all the other Bboy dancers.
12
Pocket
Performs the most difficult dance moves than is not humanly possible. Hands down the best bboy dancer ever!
Amazing power and control on his speed...
Should be much higher... Beast
He should be rated better.
13 Domkey
14
Bboy Junior
As of 2013, Junior has slowed down a bit, but changed his style, being more original with his powermoves and actually staying on beat. He is appears to get stronger every day and continues to work in bboy workshops inspiring a new generation of bboys
Explosive, powerful and captivating.
Who can beat junior
Junior can do moves that nobody else can. ps. Adam Sevani is not a Breakdancer, neither is Chris Brown, they are poppers
15
Neguin
King of flips..
His body can never down..
16
Thesis
This guy is really underrated compared to everyone in this list. Half of the people here gets credit for being on Red Bull. Thesis easily has one of the best foundation and largest arsenal/moveset in the bboy community not to mention his unique take into his style.
Massive arsenal, a notorious flava beast; this guy is easily one of the best bboys outdoors.
This guy can take the whole world if he wanted/felt like it.
17
Bboy Wing
I've watch a couple of videos of him on YouTube and he's very good.
I'm interested in bboy breaking because of Wing He's the best bboy of all time. He'a perfectionist.He should be rated better.
His movement is artistic!
18
Dominic "D-Trix" Sandoval
"Born Filipino, Grew American"

ABDC Champion -His Air-flares are extremely the best. One of the best b-boy in the history of break-dancing.
He got the best windmill and air flare that I have ever seen.
19
Roxrite
Is, was and will ever be. He' s working hard and the moves speak for themselves. Has beaten Lilou in 2008 as I remember
Supposed to be number one from the list.
20
Born
B-Boy Born the swagger. During the Power Move era in South Korea, he caused a crazy influence to many B-Boys with his sexy Foot Works and his nasty beat killings. His dancing mixed with his powers makes him one of the best B-Boys of all time. He is possibly one of the most influential breakers ever.
21
Lil G
He is obviously the best, most people here only vote for guys from their countries and that's not fair at all.
He's control the speed... And... He's power moves
He had a battle to the song MadaFaka by DJ Lean Rock and I've never seen a bboy nail a beat on his airflares. He slayed it
22
Lil Amok
Crazy moves unique style
23
Hrithik Roshan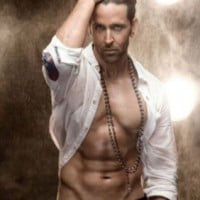 He is best dancer in the world...
24
Kill
Mother of air chairs. This guy is crazy
His move can kill us..
25
Fik Shun
Best robotics/pop skils I've seen. I breakdance and he is my idol.
Fik shun has so much more style that most of the ones in this list and is always on beat
PSearch List