Top 10 Best Indie Rock Bands
The Top Ten
1
Arctic Monkeys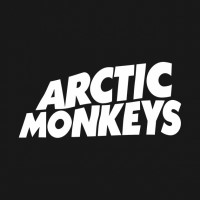 The Arctic Monkeys, otherwise known as the Death Ramps, are a British indie rock band formed in 2002 in Sheffield, England. The band consists of Alex Turner (lead vocalist, songwriter, electric and rhythm guitarist), Jamie Cook (electric and rhythm guitarist, songwriter), Matt Helders (percussionist, backing vocalist) and Nick O'Malley (bassist, backing vocalist). A former member, Andy Nicholson (also a bassist and backing vocalist) left the band shortly after the release of the band's debut album and before Nick took his position to patch the line-up. ...read more.
Arctic Monkeys might have at first seemed like just another landfill indie group during the 2000's, but there were three main things that set them apart from the rest- their everyman image, Matt Helders's excellent drumming, and Alex Turner's outstanding songwriting.

Firstly, the Monkeys were in their teens when they started the band, and this is reflected in their early (and by far best) albums. They didn't sound like rock stars. They sounded just like some slightly nerdy British kids who had got together in a garage and started playing songs- except they were really, really good at it. This adds a homegrown charm to their music and makes it very relatable to the younger generation.

Secondly, the Monkeys' Matt Helders is one of the best drummers in rock music today. Even on the first few songs, when the other band members could barely wield their guitars, Helders was always there in the background, pounding out complicated yet visceral drumlins as though he had been ...more
I first encountered this band while playing rockband; "Arabella" was the song. I couldn't stop playing it until I perfected it. I later searched up "Arctic monkeys" on youtube (before I got spotify), and when I saw the views, it took me by shock! I would say this is one of the most underrated bands out there. Honestly some high quality and durable music, there. This band is not just some one-time-masterpiece-band, but a really versitile band as well. Great music and a great band!
Few bands in the history of rock can compete with Arctic Monkeys in terms of creativity and originality. They don't just use one style of rock, they use many, which I think works very well with the chemistry between the lyrics and the beats and the general mood of the subject. They're simply the best
I will never ever get tired of Arctic Monkeys! I haven't found a song by these guys that I'm disappointed with; Alex's voice combined with the amazing guitar riffs, bass and drums, they are without a doubt the best indie rock band I've ever heard. Can't stop listening to them!
2
The Strokes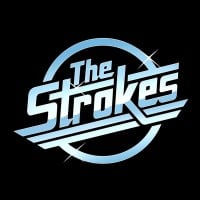 The Strokes are an American rock band formed in New York City in 1998. They consists of Julian Casablancas (lead vocalist), Nick Valensi (guitarist, keyboardist, backing vocalist), Albert Hammond, Jr. (rhythm guitarist, keyboardist, backing vocalist), Nikolai Fraiture (bassist) and Fabrizio Moretti (percussionist, mainly drummer). The Strokes have released six studio albums so far: Is This It (2002), Room on Fire (2003), First Impressions of Earth (2006), Angles (2009), Comedown Machine (2013), and The New Abnormal (2020). ...read more.
The Strokes are brilliant. I love their music more than anything, but I also love how real they are. After falling in love with their music, I wanted to know who was behind it, so I watched one of their interviews. They said that fame wasn't what they cared about. That it was all in the music. That's what I just love in a band. In the interview, Julian Casablancas talked about how bands are portrayed through false articles on the internet and in magazines, and how all the bull ruins their image. It's solely about the music to them, and I couldn't ask for more.
In short. They are like a pepsi, I'm not always in the mood for them, but certainly every single time I DO I have the mood to listen I take a serious injection of energy and ecstasy about it. Their music have power, originality and most importantly: longevity. Id definitely would have a blast jamming one of the strokes albums and chilling out in 20 years from now.
In all honesty I can only listen a bunch of arctic songs, as great of a band they are, they're certainly not a coca-cola.
They have some of the most interesting music I've ever heard. Every song has clever lyrics, a signature style, and the right balance of laid back and power. I definitely think they deserve the #2 spot they have as I type this but I don't know if they should be higher than Arctic Monkeys. Still, I am obsessed with their music and so should everyone be.
Not surprised at all to see The Strokes, the Arctic Monkeys, and the Killers take up the first 3 slots. I completely agree with them being top 3 but in my personal preference I would rank The Strokes #1, The Killers #2, and The Arctic Monkeys #3. I have to rank The Strokes #1 because I can't recall ever hearing a single song I didn't like by them.
3
The Killers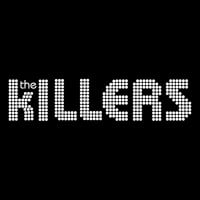 The Killers is an American pop rock band formed in Las Vegas, Nevada in 2001, by Brandon Flowers and Dave Keuning.
The Killers are my favourite band! I have so much respect for them and their music inspires me more than any other thing in my life at the moment. I respect the fact that Brandon is not afraid to sing about his religious views and his beliefs although I am not a Mormon, I can relate so much to them. The Killers are my idea of perfection and when Ronnie announced they are currently writing new music my heart lifted! The may be number 8 on this website, but to me they will always be number 1!
The Killers are one of my favorite bands! Or maybe my favorite after Sixpence None The Richer. They're absolutely amazing! I love all their albums, every one of them has something magical and catchy, plus the lyrics you can dive in. My dream is to be at a concert of them. Go Killers, go!
The Killers are my favorite band ever. I have so much respect and love for them, it's amazing. Even live they sound amazing, which is quite rare to find. Every word of their music means something to me, every song has an emotion. You guys, this band is the definition of perfection.
How are the Killers not an Indie band? They started the same way all the other bands on this list did and aren't supported by any huge labels. Sorry if they're good enough to tour successfully and make great meaningful music while other indie bands aren't able to...
4
Radiohead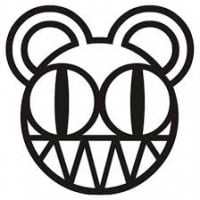 Radiohead are an English rock band from Abingdon, Oxfordshire, formed in 1985. The band consists of Thom Yorke (lead vocals, guitar, piano, keyboards), Jonny Greenwood (lead guitar, keyboards, other instruments), Colin Greenwoood (bass guitar), Phil Selway (drums), and Ed O'Brien (guitar).
My personal favorite indie band. I can definitely understand why groups like The Strokes or The Killers are higher up on this list, as their music is much more accessible and radio friendly than a lot of Radiohead's music but when it comes to being the most innovative and bringing the most to the table, Radiohead blows the rest of these groups out of the water.
Quite possibly my favorite band ever! I don't think that they are really indie though... The Clear Winners of this list is The Strokes and Arcade Fire but what is Imagine Dragons doing here? The fact that they are above practically all these bands just shows it really is a bit of a popularity contest in the end!
Radiohead is my favourite band of all time! They are really professional musicians, who always make something new.
I don't think there will be a new band on planet earth that will reach Radioheads level ever again or at least on a houndred year from now. The only reason for Radiohead is not at first on this list must be because many who have voted haven't heared enough Radiohead songs.
A band with this much potential deserves more recognition, however I applaud Radiohead for stepping out of the lime-light and into the realm of dreams, creating what is obviously hidden deep beneath what the human mind initially perceives. All I need, House of cards, separator, Videotape, and anything from kid A. <3 10/10
5
Modest Mouse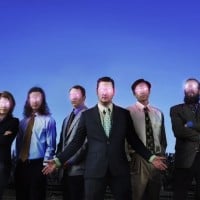 Modest Mouse is an American rock band formed in 1992 in Issaquah, Washington, and currently based in Portland, Oregon.
Considering more than half of what's on top is not indie rock, it isn't that surprising. Really, it's filled with overrated "famous" Alternative bands. I was surprised to see the Hoosiers up there though. I really think they're a great band, but I didn't know they were considered in that high of a regard. Really, up in the top ten, Arctic monkeys shouldn't be even close to where they are at. Oasis isn't indie. The Killers aren't indie. Kings of leon. For me, the strokes are awesome, but they aren't really indie. All good bands (maybe except for kings of leon), but not indie. I can't actually believe that Blur or The script is even on this list. Also, why isn't pavement higher? Why isn't Built to spill on this list? Well there are plenty of indie bands that need to be on this list that's for sure, but a lot of the best ones are on here of course they aren't in the higher spots they deserve like Modest Mouse here.
I'm not a huge fan of indie rock but I love modest mouse! They are a great band and have so many great songs. Why is imagine dragons on this list and above modest mouse? Imagine dragons aren't really an indie rock band and they aren't a very good band (they suck compared to modest mouse in my opinion). Modest mouse has really good and meaningful lyrics and everything else about them is amazing. Come on people! Vote for Modest Mouse!
I have to say, I've only recently discovered this band, but I was definitely grateful to have done so. Modest Mouse is one of the most literary yet overwhelmingly deep and meaningful indie rock bands out there who use lyrics that will blow your mind. And I've grown to love them in such a short amount of time. Go ahead and listen to their songs. Take it from me, you will not be disappointed.
Three of the four bands that are the very ESSENCE of indie rock - Sonic Youth, Dinosaur Jr., and Pavement - aren't even in top 50 (fourth one being The Smiths), so to get this comment noticed, I have to vote on a top 10 item, that is actually indie.
Okay, let's narrow this down:
Post-punk revival is not indie (Arctic Monkeys, The Strokes).
Britpop is not indie (Oasis).
Although I love Radiohead, not a single note of any of their songs are indie. (And The Bends is also Britpop.)
Pop-rock is the exact opposite of indie, who put either Imagine Dragons or Foster the People here?!
To those who want to know what indie rock really is, Modest Mouse is a good example, but I recommend the likes of Dinosaur Jr. and Pavement, which are the essential indie rock bands.
6
Arcade Fire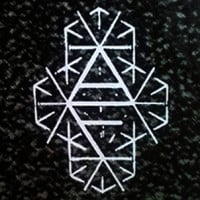 Arcade Fire are a Canadian indie rock band based in Montreal, Quebec consisting of husband and wife Win Butler and Régine Chassagne, along with Win's younger brother Will Butler, Richard Reed Parry, Tim Kingsbury and Jeremy Gara.
Currently my favorite band and has been for the past 9 months. A pure masterpiece of the album "The Suburbs" how it describes his childhood and is quite emotional. "Reflektor" is much more upbeat but still touches on very important messages in the world. In any album, the words flowing from Win Butler's lips are very poetic and meaningful
There are few bands that I truly love. Aside from Modest Mouse, Radiohead, and Fleet Foxes, Arcade Fire holds a special place in my heart.

And unlike most of the bands in this list, Arcade Fire is one of those few bands composed of artists, in the truest sense of the word.
Arcade Fire is such an original band. Arcade Fire is able to step into many genres of rock and always put their own sound on each genre. They are one of few bands who are still very ambitious. In my opinion Arcade Fire is the greatest band... period!
The most original and meaningful music which is able to touch your heart and your mind. Gives really unique music experience and beautiful feelings, the best band to feel the joy of life, it's Arcade Fire!
7
The Black Keys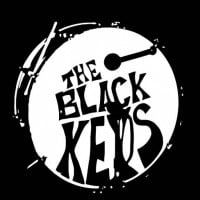 The Black Keys is an American indie rock and blues rock duo formed in Akron, Ohio in 2001 by Dan Auerbach (vocals, guitar) and Patrick Carney (drums). The band has often been compared to The White Stripes as they are also an indie rock duo, that works with low fidelity equipment. The band is most well-known for their 2011 album "El Camino", which contained some if the bands most well-known songs and earned two Grammys.
My goodness, this band is just...pure drugs for your ears. You can't go wrong with just about any song of TBK, they're blues-rock Heaven. Dan Auerbach's vocals are nothing short of perfect and the lyrics and instrumentals are addictive. Such a great band, with underrated albums. Look them up and listen to the well-known and underrated songs, if you don't like them you'll at least respect they're evident talent
How this band is so low, I don't know. Their music consist of insane guitar solos, beautiful lyrics and melodies. Every album is something different and their new album, in my opinion, is the best one yet. Just Listen to Weight of Love off their new album, and let Dan and Patrick blow you away
The Black Keys return to what got rock started in the first place - BLUES! Tired of hearing post-grunge indie rock that still hasn't overcome the 1990s? Try these guys, using the roots of rock that were so prevalent in the 60s and 70s.

Their new album, Turn Blue, is a little bit of a disappointment because it's got too much pop, but hopefully they'll get back on track to what brought them here - check out their older stuff.
Best band in while, so many of their songs have unique messages which are brilliantly written and each have such an amazing tune that you will never forget. All of their albums have a different feel and they are just multi-talented!
8
Imagine Dragons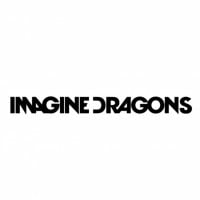 Imagine Dragons is an American pop rock band from Provo, Utah, and are now based out of Las Vegas, Nevada. Imagine Dragons' lineup consists of lead vocalist Dan Reynolds, guitarist Wayne Sermon, bassist Ben McKee, and drummer Daniel Platzman. The band first gained exposure with the release of their single "It's Time", followed by their award-winning debut studio album Night Visions (2012), which resulted in the chart-topping singles "Radioactive" and "Demons". Rolling Stone named "Radioactive", which holds the record for most weeks charted on the Billboard Hot 100, the "biggest rock hit of the year".
ImagineDragons has rose to fame and rightly so, their music easily connects to everyone listening. Take demons for example, just listen to the lyrics and watch their demons music video. Pretty sure demons was a song influenced by their lead vocalist, Dan Reynolds who went through depression before and during his musical career. This band will continue to rise and unlike other artists, they don't objectify women, have sexual references, or use vulgar words in their music to attract fans. ImagineDragons are one of the few bright spots in today's music industry.
I'm your average music lover, and I enjoy many bands on this list, but I am genuinely concerned that Radiohead is at #7 here and The Killers are at #4. I like Imagine Dragons but they, along with other high-rankers here shouldn't even qualify to be on this list! They along with other bands here belong on other lists, Interscope? They signed Lady Gaga, Kendrick Lamar, Eminem and others, definitely not indie, which explains why most people vote for Imagine Dragons bringing them to #3, half their voters probably have never even heard of PJ Harvey, The Church or Fleet Foxes. Point is, don't vote on a list you don't know about
The greatest band ever, honestly. There songs are so relatable on a personal level. Songs like "It's time" and "Demons" are their deepest and soul searching songs ever. Then they have "Radioactive" and "Shots" that are so energetic, but also have deep meaning. Night Visions and Smoke and Mirrors are amazing albums that are unparalleled. Also this band can perform live better than any better else.
Dear God, people! Quit saying they aren't Indie until you've listened to their WHOLE albums. People make such opinions just off of their most popular songs. They are sooo much more diverse than the stupid radio makes them sound. Listen to Round and Round, Cha-Ching, The River, Amsterdam, and Polaroid! Best band on this list. Never get sick of their music, and I tend to get tired easily.
9
Oasis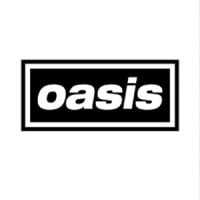 Oasis were an English britpop band formed in Manchester in 1991. Developed from an earlier group, the Rain, the band originally consisted of Liam Gallagher (vocals and tambourine), Paul "Bonehead" Arthurs, Paul "Guigsy" McGuigan, and Tony McCarroll. Noel Gallagher (Liam's Brother) served as the primary songwriter and guitarist for the band. They released a total of 7 albums. Definitely Maybe (1994), (What's The Story) Morning Glory? (1995), Be Here Now (1997), Standing on the Shoulder of Giants (2000), Heathen Chemistry (2002), Don't Believe The Truth (2005), and Dig Out Your Soul (2008). They disbanded in 2009 after Noel refused to attend their final gig. Causing Liam and Noel to have a falling ...read more.
The band broke up because the singer and the guitarist fought? FOR REAL? They are awesome and they broke up because of a fight? They could have replaced one of the members.
Just listen to "Around The World" from there 1997 album "Be Here Now." One of the most epic songs I've ever listened to. It is a lengthy track but that is one of the reasons it's epic.
I am literally in love with their music - Wonderwall makes me cry every time I hear those words, I love it so much. VOTE FOR OASIS!
How are Oasis 11th, Seriously? Wonderwall, Champagne Supernova, Slide Away, Live Forever.
Not one song I named peaked number 1 on the Uk Charts, Surprisingly.
But... They still have more Uk No.1s than everybody above them on this list put together. Go ahead and check.
BIBLICAL!
10
Vampire Weekend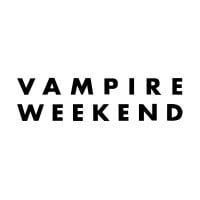 Vampire Weekend is an American rock band from New York City, formed in 2006 and currently signed to Columbia Records.
First time I heard STEP, I fell in love with them, they are unique. So I decided to purchase their latest album down at local disc shop, listened to it and absolutely love it, found out they were touring the next month, begged my family to but me tickets to the concert and heard so many of their other songs and loved them even more, now I own all their albums! In a space on 1 1/2 months from hearing that one song on radio.
Their third album "Modern Vampires.. " is probably one of the greatest albums of the 21st century. I'm not saying that they should be #1 but as good as Two Door, Killers, Strokes etc are it really has to be between VW, Modest Mouse, and perhaps Arctic Monkeys.

I'm not sure if Radiohead qualify as "indie". If they do, then there is no debating that they are #1. Forget indie, they are THE greatest band since the 90s and right up there in the debate for best ever.
I am absolutely addicted to this band. If you've never listened, I'd recommend to start off with their third album. You'll definitely feel like taking off from there. VW has a unique sound and their albums are versatile yet focused. You don't get much better than this.
A fun indie band that somehow mix classical and world influences and make it work! The last two albums take a bit more risk and need a little time to grow on you (but when they do, you'll be hooked! )
I suggest: oxford comma, a-punk, holiday and white sky
The Contenders
11
Neutral Milk Hotel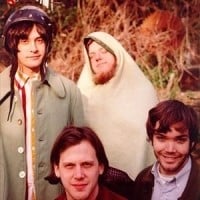 NMK has an overwhelmingly unique sound and style. Their stylistic influences expand far beyond those of the bands that were previously mentioned. Jeff Mangnum's voice in unique and is capable of striking a chord in your heart. Listen to In the Aeroplane Over the Sea if you don't believe me. These guys are truly the definition of alternative and are unfortunately underrated. Their two albums have left an unarguable mark on the indie scene. Their contribution to music is so important, so please, please vote for them.
Neutral Milk Hotel always did their own thing, which is the true meaning of an "independent" band. They released only two albums, but that was enough, and they continue to tour because they love their music. They don't release album after album of tired, boring and forced material. In The Aeroplane Over The Sea is one of the best albums ever made, and it is impossible to argue otherwise.
Neutral Milk Hotel is on a whole different level from every other band on this list. They are simply amazing! They may not have as many songs under their belt as several other bands on this list, but In the Aeroplane Over the Sea will wreck all other indie albums. If you haven't heard it, why are you even looking at this list? Go listen to it.
They are just so unique, their sound and their lyrics are different, that kind of makes them special, In An Aeroplane Over The Sea is probably the best album I've ever listened to, they're music does't seem to bore, despite the fact that I've been listening to the same album for over a year, they leave me breathless...
12
Florence and The Machine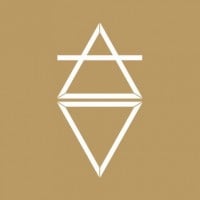 Florence and the Machine are an English indie rock band that formed in London in 2007, consisting of lead singer Florence Welch, Isabella Summers, and a collaboration of other artists.
Way under recognized on American radio, I don't know about their status in the UK, but way underrated in US. I mean it's so much more than Florence Welch, the band itself (the Machine) is some of the finest music I've heard from the 21st Century. I especially love the way they incorporate the harp in their music, so rarely do you hear harp in popular music anymore. My favorite song is "What the Water Gave Me" but I also really like "Shake it Out", "Seven Devils", and their covers of "You've Got the Love" and "Addicted to Love". Extremely talented and unique band. I'm waiting anxiously for new music from them.
Why are they so low on the list. They are the best and very underrated which kinda makes me angry. They are so good and talented, yet so under appreciated. Their songs like dog days are over and shake it out should've got more radio regonition because they are so great. Even though those songs are the most popular, it didn't get a chance to top the charts. All three of the albums are amazing, but Lungs has to be the best.
This band absolutely deserves to ve in top 10! The first song I ever became to know was "Never let me go" and always made me feel somehow freezing. One of the best decisions I had ever taken was to look for some other songs. "No light, no light", "What the water gave me" and many others made me fall in love with this perfect group even more!
They're so underrated, I hope years will go by and they're still gonna be remembered for their unique,inspiring and heavenly sound. I've been a huge fan for a really long time and their lyrics and sound is totally amazing, it's something new, something I've never heard before, something that touches my soul every time I hear them
13
The Smiths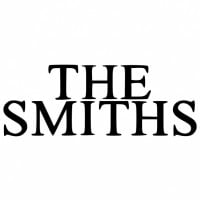 The Smiths were an English rock band formed in Manchester in 1982. The band consisted of vocalist Morrissey, guitarist Johnny Marr, bassist Andy Rourke and drummer Mike Joyce.
The obvious choice. Morrissey's lyrics have also exposed me to lots of brilliant art, such as Oscar Wilde's writing, films such as A Taste of Honey, in addition to the band exposing me to bands such as Modest Mouse, who I always knew about, but never delved into until I found out about Marr's work on 'We We're Dead...'.

I think opening my argument on why The Smiths are the definitive indie band with 'the obvious choice' is probably the most token Smiths-fan thing I'll ever do, but I digress.

Brilliant artists! Joyce and Rourke are also vital to The Smiths, despite what Moz and Marr will try and tell you.
The quintessential indie rock band.

By far one of the most influential British bands ever, let alone within the genre of indie rock.

The perfect combination of Morrissey's lyrical genius (yet became a bit of a rabbler in his later solo career) coupled with Johnny Marr's smooth and effervescent guitar style, which inspired many of the artists mentioned (wrongly) above this one.
So much more than simply four incredibly talented musicians, collectively, Morrissey, Marr, Rourke and Joyce had a magic that can't be manufactured or reproduced. We have seen many challenge for their crown but no one has come close to the musical perfection created by The Smiths.
Best band ever (Besides The Beatles and Queen). Morrissey is a lyrical genius and Johnny Marr's guitar is magical. Best lyrics/guitar duo in history. Also the bass riffs are so catchy and the drums compliment the rest perfectly. I could go on but I'll end up filling a book...
14
Two Door Cinema Club
They are so energetic, their songs are so vibrant and are all masterpieces. A LEGENDARY band like this that is so consistent (all rounder, where no songs are fillers in the album) deserves to be at the top
I love this abd as well I have not heard very many of their songs but, What You Know is one of their songs that I have heard, and I could not stop putting that song on replay.
The guys are just amazing. Their creative use of the guitar separates them form everyone else. Sun, I can talk, and What you know are must listen go's.
Two Door Cinema Club is one of the freshest sounds gracing Indie music today. If they're not in the top ten then there really isn't even a list.
15
Kings of Leon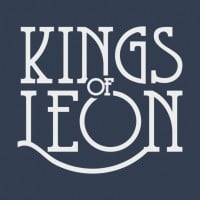 Kings of Leon is an American rock band that formed in Nashville, Tennessee, in 1999. The band is composed of brothers Caleb Followill, Nathan Followill and Jared Followill, with their cousin Matthew Followill.
The Kings embody a dimension of indie rock music like no other. One of the very few bands that I have connected to and cherished for many years. Every piece that they produce has an identity, that is so incredibly human. Hope to see them for a third time in the up incoming future.
I love the Kings. They are such an amazing band because they have raw, natural talent. Caleb Followill has such a unique voice and he can sing like no other. I love how they have their own sound and they don't have to play a ton of instruments and their sound is still full.
The first band I've become obsessed with and the only band that never disappointed me. I've been a fan for more than 5 years now and they can surprise me, while they are also true to what they believe in and play the music they want to, not paying the music they are told to play. BEST BAND EVER
Kings of leon music is to be experienced with every inch of your body. Songs like use somebody, sex on fire, last mile home, pyro can only be listened with your eyes closed and letting every note take you to heaven.
isn't that what indie rock its all about?
Should be in top 5 at least since they have many masterpieces. They are incredible.
16
Coldplay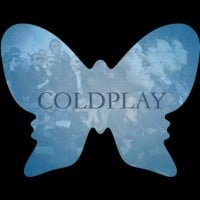 Coldplay are a British pop rock band formed in 1996. The band consists of Chris Martin (lead vocalist and pianist), Jonny Buckland (lead guitarist), Guy Berryman (bassist) and Will Champion (drummer and backing vocalist). Manager Phil Harvey is often considered an unofficial fifth member. The band renamed themselves "Coldplay" in 1998. Before making their debut album, they recorded and released three EPs: Safety in 1998, Brothers & Sisters as a single in 1999, and The Blue Room in the same year. The Blue Room was their first release on a major label, after signing to Parlophone. ...read more.
This band has truly changed the indie/alternative rock genre. You look at today's indie rock bands and 80% of them are influenced by Coldplay. Melodically, lyrically instrumentally, and emotionally, their music is just transcendent and matchless.
Coldplay is my favorite band and I think it always will be. My "obsession" started started in 2008 when I heard their song 'Viva la vida' playing on the radio. I later bought the CD 'Viva la vida or Death and all his friends'. I became hooked and now own every one of their CDs.
This is why I love Coldplay!
I personally love coldplay. They have meaningful lyrics with a story and they speak to so many people world wide that's why they are the best indie band.
Have known this song since I was 11. Used to be great but I still like their songs and I also like their catchy music like viva la vida, yellow, hymn for the weekend, and a sky full of star
17
Franz Ferdinand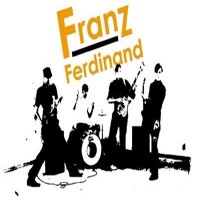 Franz Ferdinand are a Scottish rock band, formed in 2002 and based in Glasgow. The band's original lineup was composed of Alex Kapranos, Nick McCarthy, Bob Hardy, and Paul Thomson.
This band is completely amazing. (Listening to No You Girls right now) Their music is always fresh and new! I never get tired of Franz Ferdinand, their songs are THE BEST. Honestly. They should be up there with The White Stripes. They are completely amazing, my favorite band hands down.
Amazing band. How they are able to create such interesting music is beyond me. "Ulysses" is by far one of my favorite songs ever, so deliciously dark. All their songs has something special about them - definitely worth checking out.
Franz Ferdinand is mostly known for "Take Me Out". However, my favorite song by them is "Dark of the Matinee", which starts out with a genius guitar rift. Also, "All My Friends" is a powerful song with a deep meaning.
Can somebody tell me why is FranZ Ferdinand here?
They should be in the top 10! With there new album righ thoughts, right words, right Action!
18
Alt-J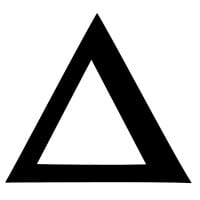 Alt-J is an English indie rock band formed in 2007 in Leeds, by Joe Newman, Thom Sonny Green, Gus Unger-Hamilton and Gwil Sainsbury.
These guys should definitely be closer to the top. Alt-J was the #1 touring band in the world last year, the vocalist, like many indie-rock artists, has a very unique sound but even more so than the majority. The Instrumental structure in their music paints imagery to most every mood you could possibly imagine.
The second I heard breezeblocks. My mood was dramatically changed from stressed and busy to totally calm and my mind is astounded by the beauty and sound of their music. Truly my favorite band, and they write with so poetic. If you haven't heard this band, you are missing out!
Such an amazing band, one of very few bands to break new ground with their music. An Awesome Wave is my favourite album of the last decade if not all time, if you haven't listened to it you haven't lived...
How is Alt-J so far down the list?! One of the best indie rock bands around, their debut album is just brilliant start to end, their particular style of music makes them irreplaceable, a favorite. must-listen.
19
Muse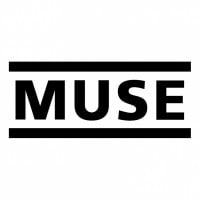 Muse are an English alternative rock band from Teignmouth, Devon, formed in 1994. The members are Matt Bellamy (lead vocal, lead guitar, piano, keyboard), Dom Howard (drums, percussion) and Chris Wolstenholme (bass, backing vocals). They've won several awards including 5 MTV Awards, 8 NME Awards, 2 Brit Awards, and 2 Grammy Awards.
Muse WERE Indie, but they became commercial (too mainstream) after Black Holes and Revelations. Anyways, you can always find some of their good songs on the internet. Happy search, and long live Muse.
Umm why are muse down here and not in 1st some would say that they aren't in this genre but muse are so good that they should be top of lists for folk, country, classical, rock heavy metal and pop.
What are they not higher up on this list? Maybe they're a bit more alternative and electro than indie but still one of the best bands. I'm shocked.
There is no one on this planet that can falsetto like Matthew Bellamy.
20
Young the Giant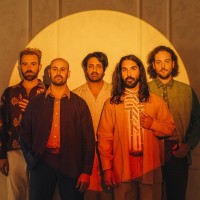 Rarely do I find albums where I like every song. I can say that about both Young the Giant's albums. I absolutely love them and can't believe they aren't more popular. Just heard their newest single "Something to Believe in"...once again amazing!
That band deserves SO MUCH to be higher in this list all their songs are wicked! It's beautiful, talentuous and original. If you don't know them it's worth a try spending some time listening to them I garantee you'll love it!
I don't know how these guys aren't more popular by now! Better than 90% of the crap that's popular today.
Amazing band, tune, lyrics, vocals, it had everything you could ask a band to have and more!
21
Foster the People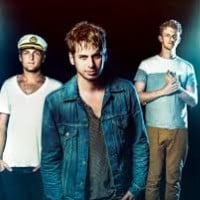 Foster the People is an American indie pop band formed in Los Angeles, California, in 2009. It currently consists of lead vocalist Mark Foster, lead guitarist Sean Cimino, keyboardist Isom Innis, and drummer Mark Pontius.
I think foster the people should be #1 because of their innovative music. Their "Torches" album displays creativity in vocals & rhythms. Their new album "Supermodel" expands on creativity in a variety of moods not on the first album. Watch this band's fan base grow.
I find this interesting because their first single Pumped Up Kicks hit the mainstream, and hit it hard. However, by all means, their work afterwards is still indie. I've just always never been sure when it comes to including these guys on a best indie rock list.
All of there song was catchy especially the chorus part and there best songs was pumped up kicks, coming of age, don't stop, best friend, etc.
Please listen to this band and you wont regret it and maybe you will idolize them. they will became famous in the future like linkin park, maroon 5, paramore
Pumped Up kicks is one of the only songs on my phone that I never get sick of, it fits how ever I'm feeling so is perfect for having on constant replay for days! Love Foster the people, but The Wombats will always be my BAE!
22
Never Shout Never
Indigo was a masterpiece, and their song Trouble is just amazing.
They are fantastic and should be number one on this list!
Awesome band I love it
23
Foals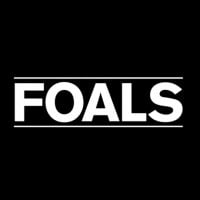 FOals are just one of the best indie rock band and one of the most original too... Songs from the first album have math. Rock and dance punk elements. In there second album "Total Life Forever" have elements of post punk and electro rock there third album is a combination of the first two... I love this band... Start by listening to cassius and go on
Foals!... They're just amazing... I mean, Providence, Spanish Sahara, Late Night are just awesome songs... I haven't decided which one of the latest albums I like the most! Listen to both of 'em!
Not the most original band, (I thought "Mountain at my Gates" was an Imagine Dragons song) but absolutely great nonetheless.
I can't understand, at least they deserve a higher place on this list. The sound of their guitars ist the most beautiful.
24
Pixies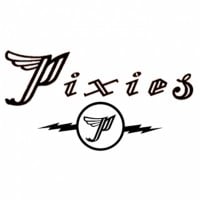 The Pixies are an American alternative rock band formed in 1986 in Boston, Massachusetts. The group disbanded in 1993 in acrimonious circumstances, but reunited in 2004. The group currently consists of founders Black Francis, Joey Santiago, and David Lovering.
Heck, Pixies are an incredible band. Their music is weird, imaginative (and often rude, I know), but groundbreaking too. Pixies are a major influence to so many of the really famous bands everybody knows, yet their contribution is shamefully unseen. These guys deserve to be No. 1; way better than all those listed above (and I am a fan of some too), especially better than Arctic Monkeys, and just... Yeah. Incredible.
This is one of the most important bands in rock history, most bands on this list owe a lot to Pixies, and somehow this is at 50.

Pixies may not be the best band in the genre, but they still deserve to be WAY higher.
From 69 to 40 but still ain't enough... Everybody with a good taste of music needs to make this top ten. They deserves to be down there with The Smiths and Radiohead.
The godfathers of true Independent music. Still get a kick of their incredible music. Should be number 1 in my opinion.
25
Blur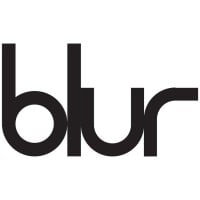 Blur are an English rock band, formed in London in 1988. The group consists of singer/keyboardist/guitarist Damon Albarn, guitarist/singer Graham Coxon, bassist Alex James and drummer Dave Rowntree.
I LOVE BLUR! They were one of my first tastes of indie rock back in the 90's, and I've loved them ever since I was little.
I love their style, they made the britishpop what else did I can say?
An overall great indie band. They cover a wide range of styles from Manchester in their 1991 album leisure with songs as the likes of sing being the highlight of the album. From their they only get better with their second album modern life is rubbish with a very original and indie feel with songs such as chemical world/intermission showing blur could create enjoyable while new and fun music.

With 1994 seeing the release of parklife blur solidify their status as a marvelous British band with a wide selection of songs from the fun and slightly poppy girls and boys to the beautifully to calm and heartfelt songs such as to the end. This album also stays quite consistent with amazing non single songs such as badhead.

Later Blur reinvent themselves again taking on a more lo-fi
PSearch List