Top 10 Bands with Best Twin (Dual) Lead Guitars
Bands that use harmonized twin leads and dueling guitar solos. This is when two different lead guitarists harmonize melodies together and not when one guitarist uses double tracking. Also, there are bands with 2 or 3 guitarists but they don't harmonize their lines and shouldn't be on this list.

Pioneers of twin guitars were: Fleetwood Mac, Allman Brothers Band, Thin Lizzy, Wishbone Ash, Home, Quicksilver Messenger Service (and maybe some other less known bands).

The Top Ten

1 Judas Priest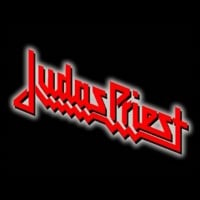 Judas Priest are a British heavy metal band that formed in Birmingham, England, in 1969. They are often referred to as one of the greatest metal bands of all time, and are even commonly called "The Metal Gods", after one of the songs on their 1980 album "British Steel".

They are known for several of their hit songs, which include "Painkiller", "Breaking The Law", You've Got Another Thing Coming", and "Turbo Lover".
Their original lineup consisted of Al Atkins (vocals), K.K. Downing (lead/rhythm guitar), Ian Hill (bass), and John Ellis (drums). Atkins never recorded on any Judas Priest releases, but contributed to several songs. ...read more.
No other heavy metal band compares to Judas Priest. Not just because of the dual lead guitars of Glenn Tipton and Ritchie Faulkner either. Halford as the lead singer puts the cherry on top of the greatest metal sound you'll ever hear. He hits every octave. He does things with his voice that defy logic and turns it into a musical instrument. Even their albums that are considered mediocre by the so called experts rock. Every component of that group blends together seamlessly.
I have to give it to Judas Priest. Tipton & Downing played together on their first album and continued together for over 35 years! Also... I appreciate the different styles each brought more than playing together.
The forefather's of Heavy Metal and defined the genre of heavy metal and laid the foundation for all the bands that followed in their footsteps, Glenn/KK are the master's of the twin axe attack, legends...enough said!
Judas Priest did it in 1973 and they were probably the first metal band that used twin guitars. I put Judas Priest higher than Iron Maiden because Judas Priest did it before Iron Maiden.
2
Iron Maiden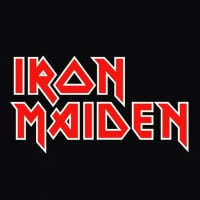 Iron Maiden are an English Heavy Metal band formed in Leyton, East London, in 1975 by bassist and primary songwriter Steve Harris. The most critically acclaimed period for the band was from 1983-1989. With vocalist Bruce Dickinson, bassist Steve Harris, lead guitarist Dave Murray, rhythm guitarist Adrian Smith, and drummer Nicko McBrain. Smith left the band in 1989 and was replaced by Janick Gers. But returned in 1999, and now the band has three guitar players. ...read more.
While I'm torn between Priest and Maiden, I enjoy the intricate melodies Dave and Adrian do back and forth. They are technically perfect in how they play off of each other. While Tipton and Downing were in your face, Adrian and Dave take you on a journey.
Best band ever
3
The Allman Brothers Band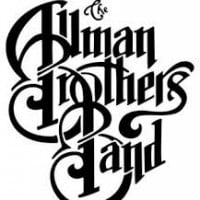 The Allman Brothers Band was an American rock band formed in Jacksonville, Florida in 1969 by brothers Duane Allman and Gregg Allman, as well as Dickey Betts, Berry Oakley, Butch Trucks, and Jai Johanny "Jaimoe" Johanson.
Stop right now! Nothing comes close to the ABB. It's like comparing Michelangelo to a velvet painting of Elvis.
Allman Brothers, world class dual guitar army. Rock Royalty.
The Allman brothers put all the other bands on this list to shame
4
Thin Lizzy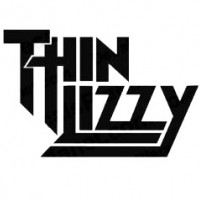 Thin Lizzy are an Irish rock band formed in Dublin in 1969. Their leader Phil Lynott was composer or co-composer of almost all of the band's songs, and the first black Irishman to achieve commercial success in the field of rock music. Thin Lizzy's most successful songs, "Whiskey in the Jar", "Jailbreak" and "The Boys Are Back in Town", were all major international hits which are still played regularly on hard rock and classic rock radio stations.
Thin Lizzy were one of the first bands to employ dual-guitar harmonies. Their album Jailbreak (1976) contains great examples of twin guitars style and Thin Lizzy forged a style from which future British heavy metal bands would draw.
For Me...Thin Lizzy was the first to make the Twin Guitar melodies sound so good!
The greatest twin guitar band of them all!
5
Fleetwood Mac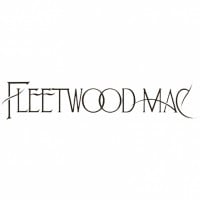 Fleetwood Mac are a British-American rock band formed in July 1967, in London. The band have sold more than 100 million records worldwide, making them one of the best-selling bands of all time.
Peter Green and Danny Kirwan were ahead of the curve. Took Blues to another level, add Jeremy Spencer and you have the 1st 3 lead guitarist that played it all, blues, rock and oldies.
6
Primal Fear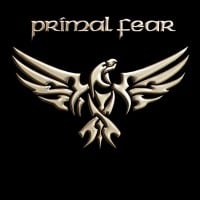 Primal Fear are a German metal band formed in 1997 by Ralf Scheepers and Mat Sinner. They play heavy metal, power metal and speed metal. Primal Fear remind of Judas Priest but Primal Fear are faster and heavier. They use twin (dual) lead guitars. Ralf Scheepers voice reminds of Rob Halford.
They use the Judas Priest formula. I have to say that Primal Fear twin guitar work is very intense and damn good. Currently I like their twin guitars the most, especially the solos that are very fast yet melodic (Strike, Riding The Eagle).
What can I say, Heavy Metal at it's best, for over 20 years Primal Fear has defined heavy metal, scorching guitars, heavy grooves, and soaring vocals. Classic's like Running in the Dust, Final Embrace, Revolution...the list goes on!
Absolutely brilliant musicianship and totally fierce showmanship to go with that! Respect!
7
Wishbone Ash
The Argus album was one of the first albums I ever purchased. I was way too young at the time to hear the brilliance of the group. Now that I am older, I understand how guitars are actual voices in a song. Very few bands have had that ability and those that do rank as the preeminence in music.
They were the first band where both guitarists were hugely talented and could and did play both individual and harmony lead. Shout out for Ted Turner as possibly the most underrated guitarist of the early seventies.
Wishbone Ash is THE twin guitar band: you hear its sound in Thin Lizzy, The Eagles, Iron Maiden & Judas Priest. Much copied but never equalled. Key records: Argus & Live Dates (Vols 1+2).
Check Argus. This led the way for the many truly excellent bands that followed, including Priest, Lizzy and Maiden.
8
Helloween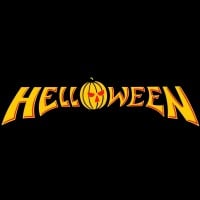 Helloween is a German power metal band founded in 1984 in Hamburg, Northern Germany. The band is a pioneering force in the power metal genre, and their second and third studio albums, Keeper of the Seven Keys: Part I and Part II, are considered masterpieces of the genre.
9
The Outlaws
They don't have specific roles for guitarists. But both guitarists did lead guitar.
Green Grass and High Tides is all I have to say.
10
Accept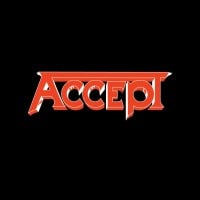 Accept is a German heavy metal band from the town of Solingen, originally assembled by former vocalist Udo Dirkschneider, guitarist Wolf Hoffmann and bassist Peter Baltes.
The Contenders
11
King Crimson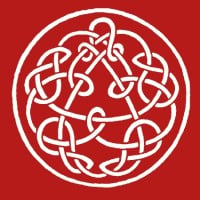 King Crimson is a British progressive rock band that was formed in 1969. While the band has had numerous lineup changes, the head of the band has always been Robert Fripp (guitar). However, the most notable lineup is between 1972-75, consisting of Fripp, John Wetton (bass/vocals), Bill Bruford (drums), ...read more.
12
Kansas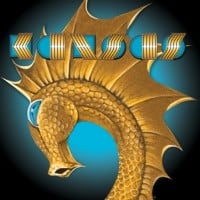 Kansas is an American rock band that became popular in the 1970s initially on album-oriented rock charts and later with hit singles such as "Carry On Wayward Son" and "Dust in the Wind".
I read somewhere that they influenced Iron Maiden in this area.
13
Eagles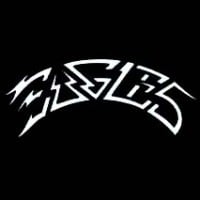 The Eagles are an American rock band formed in Los Angeles in 1971 by Glenn Frey, Don Henley, Bernie Leadon, and Randy Meisner.
14
Megadeth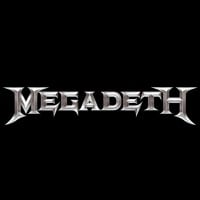 Megadeth is an American thrash metal band from Los Angeles, California. Megadeth was formed in 1983 by guitarist Dave Mustaine and bassist David Ellefson, shortly after Mustaine was fired from Metallica. They have released 15 studio albums to date, and have gone through many lineup changes, with Dave ...read more.
15
Whitesnake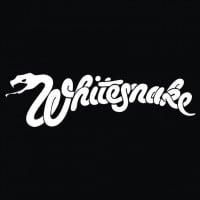 Whitesnake are a rock band formed in England in 1978 by singer David Coverdale, after his departure from his previous band Deep Purple.
They started using twin guitars in the late 1970s. John Sykes of Thin Lizzy played for them, also Steve Vai.
16
Arch Enemy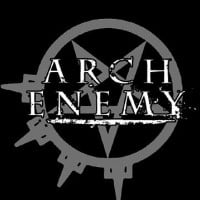 Arch Enemy is a Swedish melodic death metal band, originally a supergroup, from Halmstad, formed in 1996. Its members were in bands such as Carcass, Armageddon, Carnage, Mercyful Fate, Spiritual Beggars, and Eucharist.
A good example is their 2017 song The World Is Yours (watch the video clip), where Jeff Loomis plays an individual solo, then both play a harmonized solo, and then Michael Amott also plays an individual solo.
17
Metallica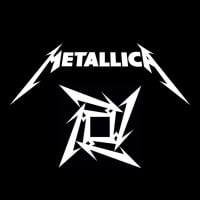 Metallica is an American Heavy/Thrash Metal band formed in 1981 . The original lineup was James Hetfield (Vocalist and Rhythm guitarist), Dave Mustaine (Lead Guitar), Lars Ulrich (Drums), Ron McGovney (Bassist). The group came into mainstream from their Self-Titled album and the hit single "Enter Sandman". ...read more.
Yes, Metallica used dual guitar licks. Orion, Master of Puppets, the middle part of For Whom the Bell Tolls, Ride the Lightning, Creeping Death and more.
18
Queensryche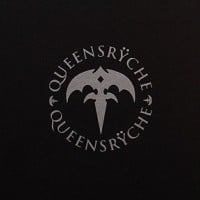 Queensrÿche is an American progressive heavy metal band formed in 1982 in Bellevue, Washington, out of the local band the Mob. They released their self titled EP in 1984, but didn't gain notoriety until the release of their critically acclaimed album Operation: Mindcrime in 1988. As of now, they have one EP, and 15 studio albums.
Seriously, this wasn't added in til now?

Anyways, Queensryche took Maiden's twin lead and took it to the next level, just like Maiden did with Thin Lizzy's and Wishbone Ash's.

Of course, they had classic twin riffs, but, as I said they took it to another level, Wilton and DeGarmo would write a normal solo and play it in twin style. Of course not every song had that twin solo, they'd often have back to back solos, or just one solo per song or sometimes no solos even.

Take a listen to NM156 and you'll see what I'm talking about.
19
Dragonforce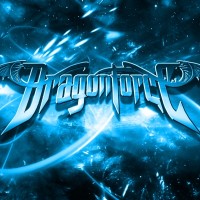 DragonForce are a British power metal band based in London, England. Formed in 1999, the group are known for their long and fast guitar solos, fantasy-themed lyrics, and electronic sounds in their music to add to their retro video game-influenced sound.
As far as I'm concerned Dragonforce is at the top of their game, there isn't anybody close to the speed and technical precision of these guys.
Dragonforce has the best twin lead & rhythm guitar players in the world. Speed and technical playing.
20
Def Leppard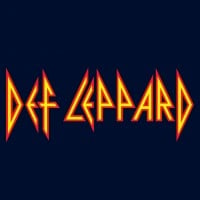 Def Leppard are an English hard rock band formed in 1977 in Sheffield as part of the new wave of British heavy metal movement.
Def Leppard does not get enough credit in my opinion, the template was laid with Pete Willis and Steve Clark and continues today with Phil Collen and Vivian Campbell, both guitarists can shred no doubt, they also know how to successfully employ the "less is more" approach.
21
Scorpions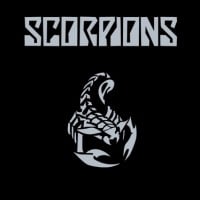 Scorpions are a German rock band formed in 1965 in Hanover by Rudolf Schenker. Since the band's inception, its musical style has ranged from hard rock to heavy metal.
Because Matthias Jabs is a great lead guitarists. Rudolf Schenker plays awesome leads and can hold his own on rhythm guitar with the best.
22
Bullet for my Valentine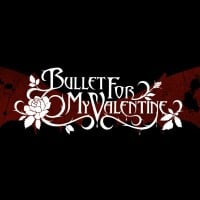 Bullet for My Valentine are a Welsh metalcore band from Bridgend, formed in 1998. The band is composed of Matthew Tuck (lead vocals, rhythm guitar), Michael Paget (lead guitar, backing vocals), Michael Thomas (drums) and Jamie Mathias (bass guitar). Former members include Nick Crandle and Jason James; ...read more.
23
Opeth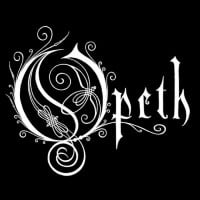 Opeth is a Swedish progressive death metal band from Stockholm, formed in 1990 by David Isberg, who invited Mikael Akerfeldt into the band as a bassist. Isberg ended up leaving the band, which lead to Mikael becoming the band's vocalist, guitarist, principal songwriter, and driving force. Along with Edge of Sanity, Opeth is credited with being the first progressive death metal band, although they now play progressive rock. Akerfeldt is good friends with Jonas Renkse of Katatonia, and Steven Wilson of Porcupine Tree.
I'm surprised that I had to add Opeth myself.
24
Slipknot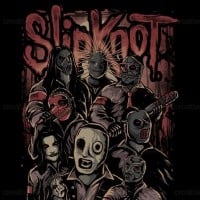 Slipknot is an American metal band formed in Des Moines, Iowa in 1996. The band is best known as one of the pioneers of the New Wave of American Alternative Metal during the late 1990s - 2000s and are distinguishable by the band's clothing choices, consisting of black/red jumpsuits and horror inspired masks. ...read more.
25
Warfaze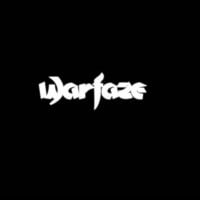 Warfaze is a Bangladeshi hard rock band.

Line Up:
Palash Noor (vocal)
Ibrahim Ahmed Kamal (Lead guitar),
Sheikh Monirul Alam Tipu (drums and percussion)
Samir Hafiz (Guitar),
Shams Mansoor Ghani (keyboards and vocals)
Naim Haque Roger (bass) .

Multiple changes have taken place in membership since its founding in 1984 . Since their inception, the band has released eight albums, including seven studio albums and one compilation album. In addition, they have released several singles in band mixed albums.

They have also released three songs in a Lalon tribute album called 'Somorpon' which also included songs from Habib Wahid and Aurthohin. ...read more.
Ibrahim Ahmed Kamal had picked lead guitar and still is the lead guitarist of the band.
Russel Ali picked lead guitar and keyboards in the early days. But also played rhythm guitar.
Then they again had one lead and one rhythm in the middle years.
Jewel also joined the band as a lead guitarist.
In Moharaj, it again became two lead.
Oni Hasan also joined the band as a lead guitarist. He also did rhythm guitar part.
After departure of Oni Hasan, Samir Hafiz also joined the band as a lead guitarist.

So, except for few years, they mostly had dual lead guitarists.
PSearch List