Best Bands with a Number in the Band Name
Typically, you know a new band is going to fade quickly when they have a number in the band name, especially if it is just tacked on there for no good reason. These bands have deviated from the norm and have made it big in spite of their band name.

The Top Ten

1 The Jackson 5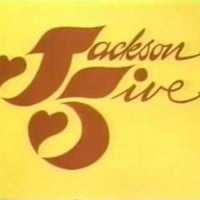 The Jackson 5, or Jackson Five, also known as The Jacksons in later years, is an American popular music group. Formed in 1963 under the name the Jackson Brothers, the founding members were Jackie, Tito, Jermaine, and Marlon.
This band is simply amazing. Five brothers have created a light, meaningful album. I honestly don't want to single out any one of them. Everyone has talent, from Jackie to Tito to Jermaine to Marlon. However, young Michael Jackson is undeniably fascinating. He's a little kid singing far beyond his years. That's the distinction between being talented, gifted, and possessing innate, genuine talent. What Michael Jackson has is innate and genius, like magic. It just makes you smile with amazement all the time. He's just too good and so cute.
Of course, the Jackson 5 is #1! They're the greatest group ever, along with The Jacksons, whether with a number or without a number!
2
30 Seconds to Mars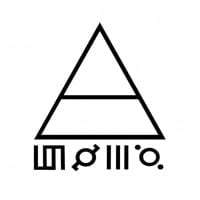 Thirty Seconds to Mars (commonly stylized as 30 Seconds to Mars) is an American alternative rock band from Los Angeles, California, formed in 1998. The band currently consists of brothers Jared and Shannon Leto.
3
U2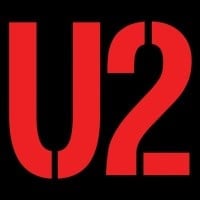 U2 are an Irish rock band from Dublin. Formed in 1976, the group consists of Bono, the Edge, Adam Clayton, and Larry Mullen Jr. U2's early sound was rooted in post-punk but eventually grew to incorporate influences from many genres of popular music. Throughout the group's musical pursuits, they have maintained a sound built on melodic instrumentals. Their lyrics, often embellished with spiritual imagery,... read more
U2 doesn't deserve this place. They should be in 1st place. Not too loud, not too boring - just PERFECT! The Jackson 5 were very good in their time, but come on, be realistic. Their time of awesomeness has passed.
U2 rocks. They are, of course, the best band of all time with a number in the name. Love those guys. One is awesome; With or Without You is very, very beautiful. I love U2.
Best band in the world. Ever.
4
Blink-182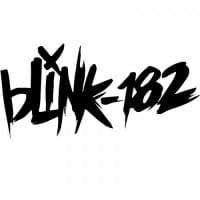 Blink-182 is a pop-punk band formed in 1992. The original lineup consisted of Mark Hoppus on bass guitar and vocals, Tom DeLonge on guitar and vocals, and Scott Raynor on drums. Raynor was fired from the band in 1998 and replaced by drummer Travis Barker. They gained mainstream popularity after the release of the album "Enema of the State." The band has gone on to produce eight studio albums during... read more
Them and Green Day are the true kings of pop-punk. Blink's music is absolutely amazing, featuring the epic tunes of I Miss You, Always, First Date, Stay Together for the Kids, The Rock Show, Adam's Song, All the Small Things, Dammit, Josie, and the best being What's My Age Again, among so many more.
Blink-182 revolutionized the pop-punk genre while inspiring most of the biggest pop-punk bands. They also had their own style that very few bands could replicate.
I love Blink-182. I always have and always will. Even though they have split, they are still my favorite band!
5
Avenged Sevenfold (A7X)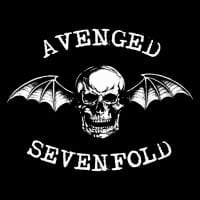 Avenged Sevenfold is an American heavy metal band, that was formed 1999 in California. Their longest lineup of members was M. Shadows (Vocals), Synyster Gates (Lead Guitar), Zacky Vengeance (Rhythm Guitar), Johnny Christ (Bass Guitar), and The Rev (Drums).

Jimmy "The Rev" Sullivan (Drums), their most notable drummer, passed away in 2009, being temporarily replaced by Mike Portnoy, who was replaced... read more
When I saw this list, I immediately thought of 30 Seconds to Mars, Blink, U2, and A7X at the top. Seeing The Jackson 5 there was just not fair. Of course, they were good, but should they really count? They certainly don't deserve their 52% of votes while A7X exists. Listen to Beast and the Harlot by A7X, and you'll know what I mean.
I don't think The Jackson 5 should even count. I mean, what?

A7X is the best. It goes without saying. They're better than 30 Seconds to Mars, too.
A7X is much better than J5 or 30 Seconds to Mars. A7X has got it all: super drumming, cool guitar solos, and good vocals. The kind of things that they do requires some real skill, not like some pop artist who becomes famous overnight and has no skill at all.
6
Maroon 5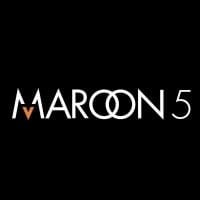 Maroon 5 is an American pop/pop rock band that originated in Los Angeles, California. Before the current group was established, the original four members, Adam Levine, Jesse Carmichael Mickey Madden and Ryan Dusick, formed a band known as Kara's Flowers in 1994, while they were still in high school.
They are good. They have some bad songs, but listen to the albums Songs About Jane and Overexposed.
Best band with a number in their name and my personal favorite band of all time.
7
Three Days Grace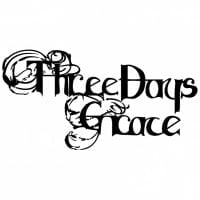 Three Days Grace is a Canadian post-grunge/alternative rock band formed in Norwood, Ontario in 1992 with a line-up consisting of guitarist and lead vocalist Adam Gontier, drummer and backing vocalist Neil Sanderson, and bassist Brad Walst. Their original name was Groundswell until they changed it to their current name in 1997. In 2003, the band's current guitarist Barry Stock was recruited to the... read more
This band blows my mind! They are in my top 10 favorite bands list. They should be higher up because Adam Gontier has an awesome, sexy voice that I will always remember!
Also, funny thing, Adam is so ugly that if he were halfway good-looking, he would have 100 percent more material, right?
Seriously, who cares about the name of the lineup? They're so awesome they could call themselves Jimmy Carter.
8
Nine Inch Nails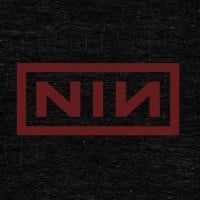 Nine Inch Nails is an American industrial rock band, founded in 1988 by Trent Reznor in Cleveland, Ohio.
9
B-52's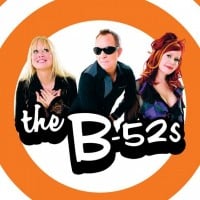 The B-52s are an American new wave band, formed in Athens, Georgia, in 1976. The original line-up consisted of Fred Schneider, Kate Pierson, Cindy Wilson, Ricky Wilson, and Keith Strickland.
Obvious choice! Although I do love Nine Inch Nails, I have to go with the B-52's here because their first album is one of the greatest new wave/punk albums ever. There's a moon in the sky, it's called the moon...lol! It was 6060-842! And I'm waiting for you! Dial the number to call, get no answer at all. Hello? I'm sorry. Hello?! I'm sorry. HELLO?! I'm sorry. And then they saw a rock, but it wasn't a rock. It was a rock lobster!
10
OneRepublic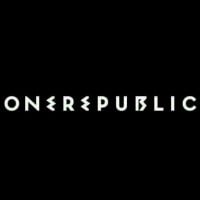 OneRepublic is an American pop rock band. Formed in Colorado Springs, Colorado in 2002 by lead singer Ryan Tedder and guitarist Zach Filkins, the band achieved commercial success on Myspace as an unsigned act.
Best band! The songwriting is great. I especially love the cello in their songs.
The Contenders
11
3 Doors Down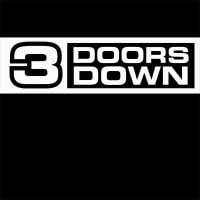 3 Doors Down is an American post-grunge band from Escatawpa, Mississippi that formed in 1996. The band originally consisted of Brad Arnold (vocals/drums), Todd Harrell (bass guitar) and Matt Roberts (guitar). They were soon joined by guitarist Chris Henderson, and later by drummer Richard Liles.
3 Doors Down is the best current band, in my belief.
Are you kidding me? 3 Doors Down is easily in the top 3.
12
Twenty One Pilots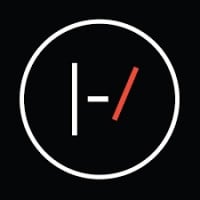 Twenty One Pilots is an American musical duo that is originally from Columbus, Ohio, who are best known for their songs "Stressed Out", "Heathens" and "Ride". Currently there are two members, Tyler Joseph (lead vocals, piano, keyboards, synthesizers, ukulele, bass and guitar) and Josh Dun (drums and percussion). Former members include Nick Thomas (guitar, bass, piano and keyboards) and Chris Salih... read more
Why are they only ranked 22? I know they're a newer band, but all of their music is amazing. Just listen to Regional at Best. Love this band.
Number 10? No, they should definitely be ranked higher than some of these bands. This is my favorite band ever.
Best band to have ever lived.
13
311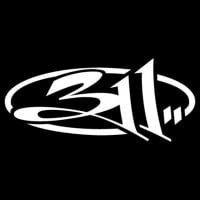 311 is an American rock band from Omaha, Nebraska. The band was formed in 1988 by vocalist and guitarist Nick Hexum, lead guitarist Jim Watson, bassist Aaron "P-Nut" Wills.
It does not define them, much like people have trouble defining their sound. Plus, it's the police code for indecent exposure.
What the what!? 311 is also a channel number for ABC Family.
14
Sum 41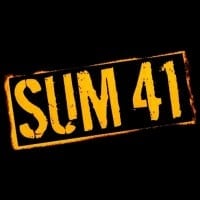 Sum 41 is a Canadian pop-punk band from Ajax, Ontario, Canada. Originally called Kaspir, the band was formed in 1996 and separated in 2023. They consist of lead vocalist/rhythm guitarist Deryck Whibley, lead guitarist/backing vocalist Dave Baksh, co-lead guitarist/backing vocalist Tom Thacker, bassist/backing vocalist Jason McCaslin, and drummer Frank Zummo. Their most popular songs include The Hell... read more
These Canadians have some of the best songs of the 2000s, with All Killer No Filler being like a top 10 for the best pop-punk albums of all time.
Awesome band! I love Still Waiting, and my favorite is Pieces. I love The Sums, haha.
Best band ever! Punk rock.
15
One Direction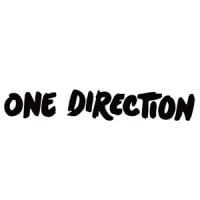 One Direction (commonly abbreviated as 1D) were a British-Irish pop boy band based in London, composed of Niall Horan, Liam Payne, Harry Styles, Louis Tomlinson, and previously, Zayn Malik until his departure from the band on 25 March 2015. The group signed with Simon Cowell's record label Syco Records after forming and finishing third in the seventh series of the British televised singing competition... read more
They've grown musically and have amassed a huge international following.
Yes, I love their music!
This is one of the strongest bands with its incredibly devoted fandom called Directioners.
16
Moi dix Mois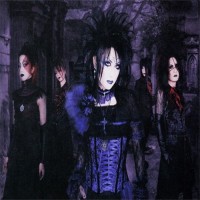 This band is pure art. Created by the Gothic Lolita icon Mana-sama, the band produces a Gothic metal sound with industrial effects and a deep, nocturnal image.
I was just about to say there is no number, but then I remembered "dix" means 10 in French. Gosh, I am dumb...
I love them! They are just great!
17
Sevendust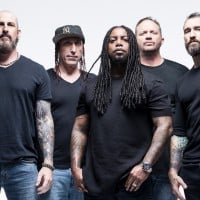 Sevendust is an American alternative metal quintet from Atlanta, dating back to 1994.

The band was initially formed by Vince Hornsby (bassist) and Morgan Rose (drummer) under the name Snake Nation. John Connolly (guitarist) and Lajon Witherspoon (lead vocalist) would later join along with Clint Lowery (guitarist) and they would be renamed Rumblefish. After finding out the name was taken, they changed their name to Crawlspace, releasing the song "My Ruin" to the Mortal Kombat soundtrack called "More Kombat". The name Crawlspace belonged to yet another band, and they settled on the name Sevendust after an insecticide brand called "Sevin Dust". ...read more.
18
MC5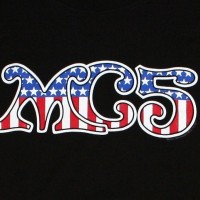 MC5 was an American rock band from Lincoln Park, Michigan, formed in 1964. The original band line-up consisted of vocalist Rob Tyner, guitarists Wayne Kramer and Fred "Sonic" Smith, bassist Michael Davis, and drummer Dennis Thompson.
19
36 Crazyfists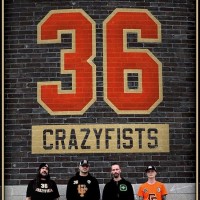 20
L7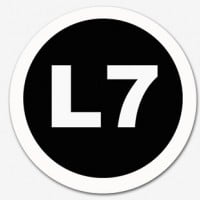 L7 is an American punk rock band from Los Angeles, California, first active from 1985 to 2001 and reformed since 2014. Due to their sound and image, they are often associated with the grunge movement of the late 1980s and early 1990s,.
One of the best bands of the nineties! They had more guts than most death metal bands.
21
Three Dog Night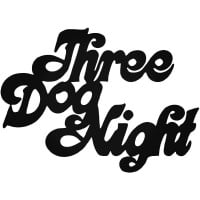 Three Dog Night is an American rock band. They formed in 1967 with a line-up consisting of vocalists Danny Hutton, Cory Wells, and Chuck Negron. This lineup was soon augmented by Jimmy Greenspoon, Joe Schermie, Michael Allsup, and Floyd Sneed. The band registered 21 Billboard Top 40 hits between 1969 and 1975.
So many great hits!
22
40 Below Summer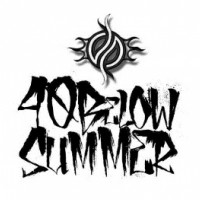 23
Matchbox Twenty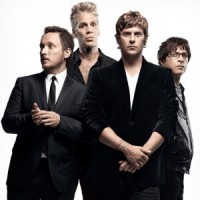 Matchbox Twenty is an American rock band formed in Orlando, Florida in 1995. They gained widespread popularity in the late '90s with their debut album "Yourself or Someone Like You," featuring hits like "Push" and "3 A.M." Their music blends elements of post-grunge, alternative rock, and pop, resulting in a mainstream-friendly sound. Matchbox Twenty has received several accolades and maintains a loyal... read more
They are legends!
24
Five Finger Death Punch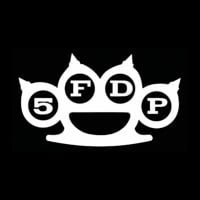 Five Finger Death Punch, often shortened to Five Finger or Death Punch, also abbreviated as 5FDP or FFDP, is an American metal band from Las Vegas, Nevada. Formed in 2005, the band's name comes from the kung fu movie The Five Fingers of Death.
25
5 Seconds Of Summer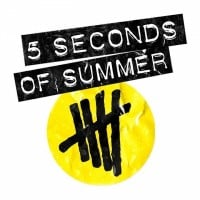 5 Seconds of Summer are an Australian pop-rock band from Sydney, Australia, that formed in 2011. The group were originally YouTube celebrities, posting videos of themselves covering songs from various artists during 2011 and early 2012. They rose to international fame while touring with One Direction on the Take Me Home Tour.
They might act like idiots sometimes, but the music they make is good. They have a lot of songs about being social outcasts, broken families, and how everything will be okay in the end.
They're a pop-punk band, not a boy band :)
Listen to them if you need to chill or feel less lonely.
Just because they have a majority of female fans doesn't mean they don't make good music.
PSearch List