Top 10 Best Boy Bands and Girl Groups of All Time
The Top Ten
1
Super Junior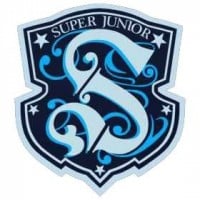 Super Junior is a South Korean boy band. Formed in 2005 by producer Lee Soo-man of S.M. Entertainment, the group comprised a total of thirteen members at its peak.
I have seen lots of bands but, super junior has another feeling, in watching, hearing their songs etc.
You've completely stole my heart all of you... when I listen to your voices I feel happy since the first time I've seen you I was reborn... and I felt that I'm alive...
Super Junior band talented and wonderful and I hope to remain in first place please. E.L.F must be Super Junior's first name always.
Super Junior are the best band and will always be the best and the first in everything, Elf and proud, Fighting Elf.
2
One Direction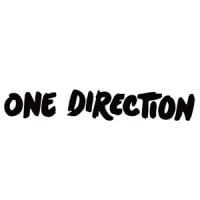 One Direction (commonly abbreviated as 1D) were a British-Irish pop boy band based in London, composed of Niall Horan, Liam Payne, Harry Styles, Louis Tomlinson, and previously, Zayn Malik until his departure from the band on 25 March 2015. The group signed with Simon Cowell's record label Syco Records after forming and finishing third in the seventh series of the British televised singing competition The X Factor in 2010. Propelled to international success by social media, One Direction's four albums, Up All Night (2011), Take Me Home, Midnight Memories and Four topped charts in most major markets, and generated hit singles including "What Makes You Beautiful", "Live While We're Young", and ...read more.
The first time I heard about them was their 1st X-FACTOR audition online. I FELL IN LOVE! They are amazing, their lyrics are so good, anyone can feel them... They are amazing in every way, not just they are famous I gotta love them, but in the X-Factor the songs they chose had meanings... They were so Amazing and still are.. Their style is what I most love, They are perfect, perfect in a human way (perfection isn't real). They are The Best Boy Band In The World and They should be in a higher position.. They are amazing. Thank god this isn't twitter, because its hard to describe them in 140 characters.. They are amazing, and I never want it to end, but it will, and us directioners will have to face the truth of that.. I am really sorry for saying that, but it will hurt the most if we don't accept. Let keep them together for now, and thank god they are together... I LOVE THEM, and I am In love!
They are my life and they save me. They make me happy each day. They make me sad and mixed emotions every time I listen to their music. I love them infinity. No other band are better then them if they win a competition or what so ever, One Direction is the best. Suckers who say they use illumination please shut up. Use your brains people why would they do that? They achieve so much because of their talent and not because of their good-looking also. People who ditch them for 5 seconds of summer or other band are so untrue directioners.
I'm very HAPPY that they're in the highest position they're the best boy/girl bad in the WORLD! Their music is so PERFECT they're style, songs, attitude just EVERYTHING they're so TALENTED! Every time I saw them at internet they're being more attractive but when they made bad decisions like smoking etc... We directioners have to support them whatever they do I'm not saying that we have to support when they smoke my point is even they smoke we should still support their music. When the vidoe got viral they lost few directioners those old dirctioners don't support them so we should not be mad at them and the smoking situation I'm sure zayn is trying not to smoke because it hurts their fan's feelings
I really love them, they gave me a real feelings, a real life, At first I just want to know they're names, and now I'm really in love, I love every single piece of every single one of those stupid pretty boys, they teach me how to love, how to cry, how to feel, how to smile. This boys the only persons who are made feel alive, I love you Harry, niall, liam, louis and ofc zayn
3
Little Mix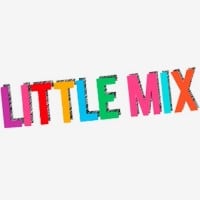 Little Mix are a British girl group formed in 2011, consisting of members Jade Thirlwall, Perrie Edwards, Leigh-Anne Pinnock, and Jesy Nelson.
Why aren't little mix number 1?! They are by far the best and they do not deserve to be in any place but first. They show caring, protective and true friendship. They keep their music varied (bubbly, fun, calm, peaceful) and they are smiley, positive girls. They also rock all the music out there, no one can beat little mix. They are the best singing group in the world, for sure.
I'm glad that they're 1 of the top 10 best boy/girl band in the world but I think they should be more in a higher position because they're popular their song is so perfect they're talented too they dance like professional dancers! I love perrie's hight note and leigh-anne's solo! Whenever they won a award it makes me so proud I'm sure they have a bright future ahead of them!
At least they are talented. Each girl has a really good voice. But put together, it's truly great. They are good at harmonizing. They can dance. They are all about girl power, body positivity, and support for the LGBT community. And they truly do have genuine and strong friendship.
Little Mix is an incredibly awesome band. The harmony in their voices is amazing and they all have amazing voices. They are so funny and sweet. And I am happy for them that they got the 6th Position on this list. LOVE YA GALS!
4
Girls' Generation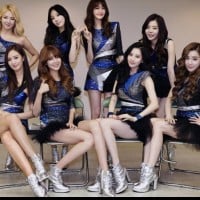 Girls' Generation, also known as SNSD, was formed in South Korea, in 2007. The current members are Taeyeon, Sunny, Tiffany, Hyoyeon, Yuri, Sooyoung, Yoona, and Seohyun. Jessica left in 2014. They are known as the second best selling girl group of all time, Korea's National Girl Group, and one of the best girl groups of all time.
Girls generation is the best! No one can beat them! Many people ask me about why I listen to girls generation when I don't know what they are speaking but it's all about the talent here not the language
They are the queens of kpop! Even though I don't understand Korean I was really drawn by their talent in dancing singing rapping and some of them act too!
They are the most beautiful girlgroup in Kpop
They have a lot of hits such as Gee, Genie, Hoot, OH!, Run Devil Run, Mr. Taxi, The Boys, Paparazzi...
They are cute, friendly, sexy,...
Cute! More cute than the other group music all time! Dancing well and singing well. Girls' Generation makes me feel the heat.
5
Blink Indonesia
Their voice are amazing..
Because their skill, especially their voice.
The bes girlband in Indonesia, they are consist from 4 girl that have their own talent..
Blink is the best one from Indonenesia, have a good voice, and good attitude, Blink love you...
6
Big Bang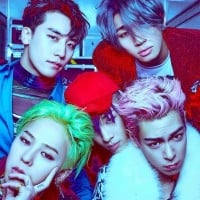 Big Bang is a South Korean boy band formed by YG Entertainment. The group consists of 4 members: G-Dragon, T.O.P, Taeyang, and Daesung.
Big bang kings.
7
Big Time Rush
Best boy band with quality music and send out a positive message for the kids out there and no inappropriate language in their songs either! They have worked hard to get their name through the show and deserve a double credit for that
Ths band has been on T.V. telly vison when I 1st saw them on telly I fell in love with tem now they really inspire me like One Direction deos they are not splitting up yet but one direction are splitting up next year 2015 that is aww x
They are the best. So humble and nice despite all the fame. I love you BTR. #rusher_for_life.
Wait? it's a real band I thought it was just a really really good nickelodeon show
8
Backstreet Boys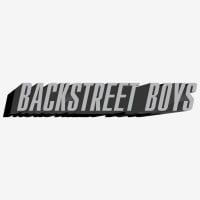 The Backstreet Boys are an American vocal group, formed in Orlando, Florida in 1993. The group consists of AJ McLean, Howie D., Nick Carter, Kevin Richardson and Brian Littrell.
No one can be compared to them.
They are legendary.
Their songs are the best, their vocal harmony is unique, they produce their own music.
They are the best selling boy band in history.
Doesn't matter if they're this down on this list but they are on the top for ever, that's for sure!
My fave American boy bands.
1. Backstreet Boys
2. NSYNC
3. New Kids On The Block (More 80s/early 90s I only really know Hangin Tough which was early 90s, like British boy band which was 80s/early 90s but are back Bros "When Will I Be Famous")
All-time best boy-band. Don't agree? Listen to "Backstreet Boys - I want it that way" 3 times, see if you like it
They're still making amazing (full of meaning and heartfelt emotions) music.
9 Wonder Girl
10 SM*SH
The Contenders
11
EXO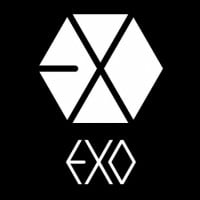 Exo is a South Korean-Chinese boy group based in Seoul. Formed by S.M. Entertainment in 2011, the group debuted in 2012 with twelve members separated into two subgroups, EXO-K and EXO-M, performing music in Korean and Mandarin, respectively.
The only Korean-Chinese boy group that has sold over 10 million albums for XOXO in 2013. EXO are divided into two groups EXO-M and EXO-K. EXO-M does their work in China while EXO-K does their work in Korea. Even though EXO-M does their work in China, there are two Korean member. The leader of EXO-K is known as Suho who is also the leader of EXO-K while the leader of EXO-M is Wu Yi Fan who is also known as Kris, Chinese-Canadian boy.
His dance is perfect
Arab fan love exo
Exo are the best
12 SS501
13
Fifth Harmony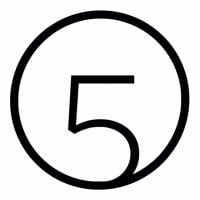 Fifth Harmony was an American girl group based in Miami, composed of Ally Brooke, Normani Kordei, Dinah Jane, Lauren Jauregui, and previously, Camila Cabello until her departure from the group on December 18, 2016. The group signed a joint record deal with Simon Cowell's label Syco Records and L.A.
Oh My God. For crying out loud why on Earth are all these stupid bands above Fifth Harmony? They're new, they don't got much fans but one day they're gonna be bigger than all those crud stars, Katy Perry, Jay-Z, Miley Cyrus, ' JB and all those others. This band should at LEAST be in top ten I mean COME ON!

One Direction is number one? They're so overrated and they think they're ALL THAT! They're just five boys and I'm surprised they have so much stupid Directioner fans.

Fifth Harmony is the best. Best girl group EVER! Screw KPop, Fifth Harmony is a talented group of girls who can actually sing. Big Time Rush I wouldn't even consider a band. It's a ' fake T.V. show! If that weak BTR stuff goes above this I will throw my computer in the trash. Jonas Brothers? Same thing. Fifth Harmony is so amazing just listen to Bo$$!
BEST SONG EVER!
And seriously 1D, you make a song called Best Song Ever to get attention? For crying out loud, anyone could make a song called Best ...more
Fifth Harmony is the best girl band of all time! They deserve to be much more than this position! They put a lot of effort into their music and are just flawless. They are all very beautiful.
I love their songs, they are all so talented! I can't choose my favorite, they are all such talented singers. They have a lot of potential.
There songs actually have meaning and beat they are so amazing and talented and they all each individually have such powerful voices and are so intellegnet P.s there voices each one are so amazing EACH ONE
14
2NE1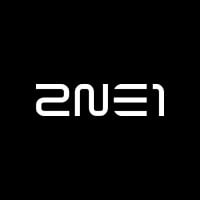 2NE1 was a South Korean girl group consisting of Bom, Dara, CL, and formerly Minzy. The group was formed by YG Entertainment in 2009.
Most internationally renowned Asian girl band. Each members have their unique talent, charisma and swag. So much better in live performances than any other kpop girl group. They are not stocked in one concept, kind of melody and type of music, every comeback is a daebak performance.
Love 2NE1 so much they are the great artist and very talented!
Best girl group ever
No one van beat 2NE1!
15
SHINee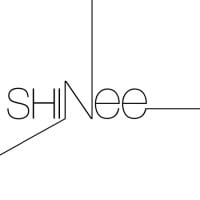 Shinee is a South Korean boy band formed by SM Entertainment in 2008. The group is composed of four members: Onew, Key, Minho, and Taemin. Originally a five-piece group, vocalist Jonghyun died in December 2017.
I Love shinee I hope shinee when!
Shinee fighting ><
I love shinee!
16
Westlife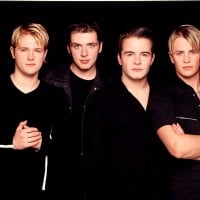 Westlife were an Irish boy band, formed in July 1998 and disbanded in June 2012. Originally signed by Simon Cowell and managed by Louis Walsh, the group's final line-up consisted of Nicky Byrne, Kian Egan, Mark Feehily, and Shane Filan.
I just can't believe that Westlife is on NUMBER 26! They have unique voices, amazing songs, kind and funny personality, many records, handsome faces, and more! How can Westlife being on number 26, behind Korean and Indonesian boybands!
Westlife is the best like one direction big tie rush and union j x
17
BTS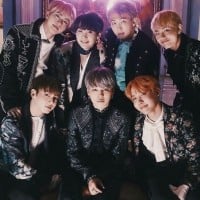 BTS, also known as the Bangtan Boys, is a seven-member South Korean boy band formed in Seoul in 2013. RM is the leader and the other members are V, Jimin, Jin, Suga, J-Hope, and Jungkook
Excuse me but BTS is the first most famous K-pop band IN THE WORLD and also the first one to be in an American T.V. show. sooo I think BTS should be at least top 5 better than any other kpop bands.
I respect all other groups success, however with the success bts has gained after coming from nearly nothing, I personally believe they should at least be in the top 20
18
Spice Girls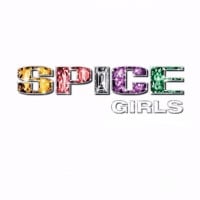 The Spice Girls were an English pop girl group formed in 1994. The group consists of Melanie Brown, Melanie Chisholm, Emma Bunton, Geri Halliwell, and Victoria Beckham, née Adams.
19
2PM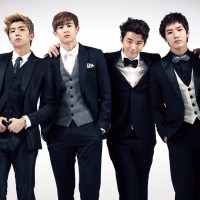 They have a Good looking, Amazing Dance and Voice. Always give the Best to our Fans that they have.
They are the hottest boys ever...
Always give unique moves.. Love you 2pm
Monsters of kpop
20
Cimorelli
I love this girls sooo much *-*
Beautiful and sooo talented!
I hear the music every day!
21
Guitara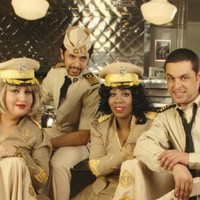 Guitara Band, a Kuwaiti band, is composed of four members: Fahad, Renad, Khaled and Rahaf. Khaled was at the origin of the band's set up, which turned out to be very successful in Kuwait. ...read more.
22
f(x)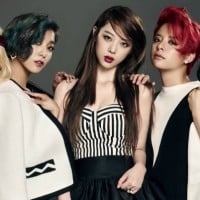 F (X) is the best band in the world!
F(x) is the best
23
TVXQ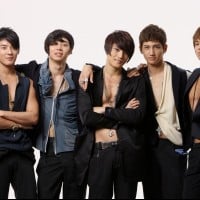 24
Coboy Junior
Coboy junior is boyband from child indonesian!
They are four person

They are is the best, from singing no lipsync
Coboy junior is the best...
Coboy junior is the best
25 S4
PSearch List