Best Indian Singer-Songwriters
India has for the past few decades seen a rise in the singer- songwriter cult with an evolution in the western genres of folk rock, alternative rock, rock n roll, soft rock and so on... Here is a list of the best singer- songwriters India has produced...

The Top Ten

1 Kabir Suman

One of the original talents India has ever produced. His songs dealt with religion, love, isolation, politics, protest and so on. The apealing of his music crosses all the barriers and boundaries. He is probably the only musician in history who operated multi-instruments such as synthesizer, piano, guitar, harmonica.

He was perhaps one of the pioneering singer- songwriters inspired by realism and urban topics. His piercingly poetic lyrics are still inspiring generations of songwriters and poets. He is said to be born out of a cultural fusion of the West and the East... Bob Dylan, Pete Seeger and Baul, Rabindra Sangeet... Here's Suman

He himself is a history. No artist in history of Indian music can match the variation of standard he has. His music has successfully transcended the barriers to have a universal appeal. "I Want You","Pagol","Petkati Chandiyal","Dosh Foot By Dosh Foot" are some of the timeless numbers created by him.

2 Nachiketa

3 Anjan Dutta

Urban philosophies... Love, loss, simplicity, innocence, memories, protests, theatrical realism... That's what his rock n' roll and folk rock is all about. Some of the greatest ballads ranging from types of Paul Simon and Beatles to Bob Dylan and Suman. With neon lights, whiskey, cigarettes, rains, guitars, saxophones and some ballads about simple urban lives... He has brought alive the urban culture with his piercing lyrics... Freewheeling fun to philosophy. He is also an actor, and writer- director.

4 Anupam Roy

The new era in Bengali rock... A singer- songwriter whose simplicity of philosophy and poetic feel in lyrics has given several anthems for the Bengali youth and old alike in a few years. His music type is rock and has given some tremendously moving and hit music to the parallel cinema of Bengal and his own albums. A bit of Oasis, and Pink Floyd and a bit of Suman and Chandrobindu. And his own concepts of life, striving, loss and love... And an inventive vocabulary of poetic yet urban things makes him a Renaissance.

Anupam Roy's concept of songwriting is world class. He is the best singer-songwriter of India. His sense of music is amazing.

People should listen all the sons written & composed by Anupam.
People should learn to understand what really the music is.

5 Rupam Islam

A synonym of rock for Bengal. He has a voice that electrifies every cell of your body. His lyrics are about love, loss, society and self discovery... And they are simply products of great poetic thought and intellectualism. Philosophies simplified. That's what they are. And his music! You can't stop listening. He is an addiction. His voice has a soul, and so do his wonderfully written words. A perfect rock star.

6 Lionnel Mascarenhas

I loved the first song from the album, I think it was called Release Me and the other favorite track is Kashmir Again. It the best song written on Kashmir.

Apparently, Lionnel Mascarenhas is the only Indian singer to have played in the Hard Rock Cafe, New York Times Square.

Very underrated.

His voice is very soothing. heard his album wonderland, I don't remember the name of the song, it was the first song from the album. I used to listen to that song almost everyday whole week

7 Lou Majaw

8 Bhupen Hazarika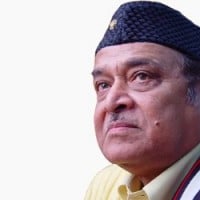 Bhupen Hazarika was an Indian playback singer, lyricist, musician, singer, poet and film-maker from Assam, widely known as Sudhakantha.
Born in Sadia, Assam, Bhupen Hazarika started his 70 years long musical career at the age of 12 for the second Assamese film Indramalati (1939) and soon started wrting and composing his own songs at the age of 15. That was the beginning of a journey of a genius. The owner of a amazingly rich golden baritone voice, he went on to compose, write and sing thousands of songs, in Assamese, Bengali, Hindi, English, for films and solo albums. He recorded each and every moment of modern Assamese history and became a cultural ambassador in the true sense of the word.
9
Palash Sen
Bandmaster of Euphoria (the biggest Indian band) and a singer- songwriter who brought about a revolution in Indian rock n' roll with his simple lyrics and creative music.
10
Babbu Mann
He is legend person
The Contenders
11
Kailash Kher
A divine Sufi voice... A beauty that transports you to another world. It's an ecstasy. His lyrics are on love, loss and simple philosophies presented with even more simplicity. His voice is something that would literally "Nirvana"nize you with its "trained and sharp crudeness and purity" if that's what my lingual abilities can describe it as.
I love your songs sir
12 Sir Maine Bhi Ek Song Likha H
13
Zubeen Garg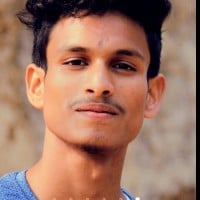 Zubeen Garg is an Indian singer, music director, composer, songwriter and actor. His contributions are mostly attributed in Assamese, Bengali and Bollywood. He has sung many songs in other languages including Tamil, Telugu, Kannada, Malayalam, Marathi, Odia, Bodo, Karbi, Nepali, Bishnupriya Manipuri, ...read more.
14 Anindya Bose
15 Lucky Ali
16 Anindya Chatterjee
17 Ami Mishra
18
Rabindranath Tagore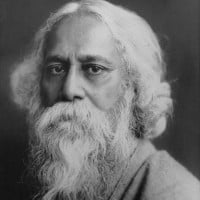 Rabindranath Tagore FRAS, also written Ravīndranātha Thākura, sobriquet Gurudev, was a Bengali polymath who reshaped Bengali literature and music, as well as Indian art with Contextual Modernism in the late 19th and early 20th centuries.
19 Salil Chowdhury
BAdd New Item